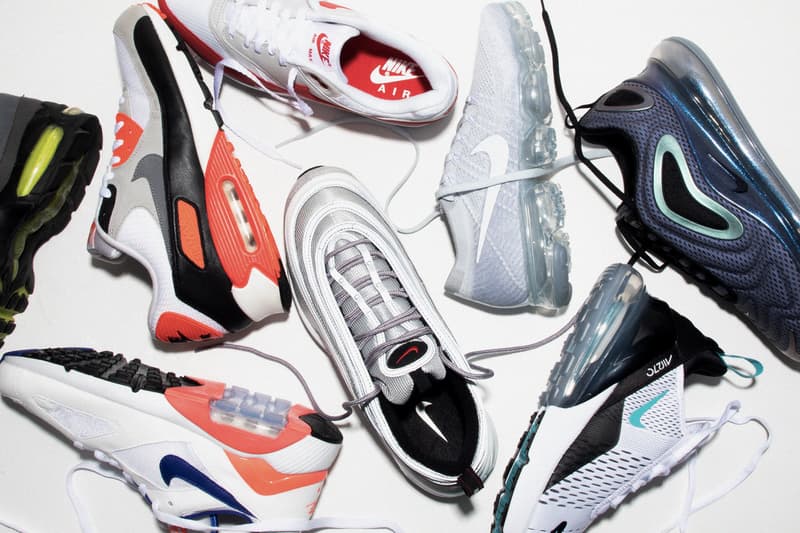 Footwear
Here's How You Can Win All Nike's Air Max Styles From Air Max 1 to the Air Max 720
Ready, set, go.
Here's How You Can Win All Nike's Air Max Styles From Air Max 1 to the Air Max 720
Ready, set, go.
In celebration of Nike's iconic Air Max Day, sneaker retailer Flight Club New York will be hosting a huge contest where customers can win every single Air Max style ranging from the Air Max 1 all the way to the latest Air Max 720. Between 1:00 p.m and 7:20 p.m, customers entering the NYC store wearing any Air Max shoe can receive a raffle ticket which will enter you into the exclusive competition.
We've recently seen Nike introduce a handful of Air Max silhouettes, as well as bringing back archival designs, and there's no better way to start the spring than with a full rotation of new kicks. Make sure to swing by Flight Club's NYC store to enter the exclusive competition. No purchase is needed, just make sure to rock your Air Max shoes.
Flight Club NYC
812 Broadway, New York
NY 10003, USA
---
Share this article