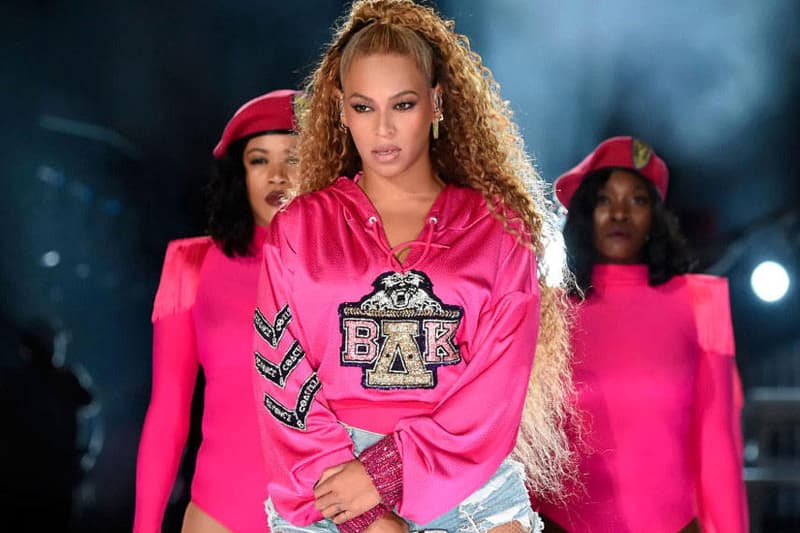 Footwear
UPDATE: Reebok Denies Reports That Beyoncé Turned Down Partnership Due to Lack of Diversity
She walked straight out of the initial meeting according to reports.
UPDATE: Reebok Denies Reports That Beyoncé Turned Down Partnership Due to Lack of Diversity
She walked straight out of the initial meeting according to reports.
UPDATE (April 6, 2019): Reebok has released an official statement regarding Nick DePaula's recount of Beyoncé's alleged partnership meeting. The ESPN writer suggested that the lack of diversity of the Reebok team resulted in the partnership being turned down immediately. Read the statement below to learn more:
'The report that Beyoncé walked out of a meeting with Reebok due to lack of diversity is categorically false. Our discussions with Beyoncé and her team continued for several months after our initial meeting. We are disappointed that false information is being reported as fact."
---
adidas recently confirmed a creative partnership with Beyoncé that included a new signature sneaker, the relaunch of IVY PARK and more. On a segment of ESPN's The Jump ESPN writer Nick DePaula revealed that other brands were interested in the deal including Under Armour, Jordan Brand and Reebok. He then goes on to relay that the Reebok presentation was cut short after Beyoncé reportedly questioned the team about the lack of diversity in the room. No one in the room was "of her background or skin color" resulting in her allegedly pulling back from the possible partnership. Reebok, an English footwear stronghold, has been a subsidiary of adidas since 2005 boasting partnerships with Cardi B, Ariana Grande, Victoria Beckham and Gigi Hadid.
Beyoncé has championed representation for women and minorities throughout her career so it is no surprise that she maintained this standard when it came to her athleisure brand. adidas has yet to share when the Beyoncé apparel will release so stay tuned for more information.
ESPN Writer @NickDePaula reveals Beyoncé walked out of a meeting w/ @Reebok after she highlighted the pitch team's lack of diversity & non-existent representation of her background and skin color. ?

He also talks about Bey getting offers from Jordan (@Jumpman23) & @UnderArmour. pic.twitter.com/J2P3cvGw6I

— BEYONCÉ LEGION (@BeyLegion) April 5, 2019
Share this article