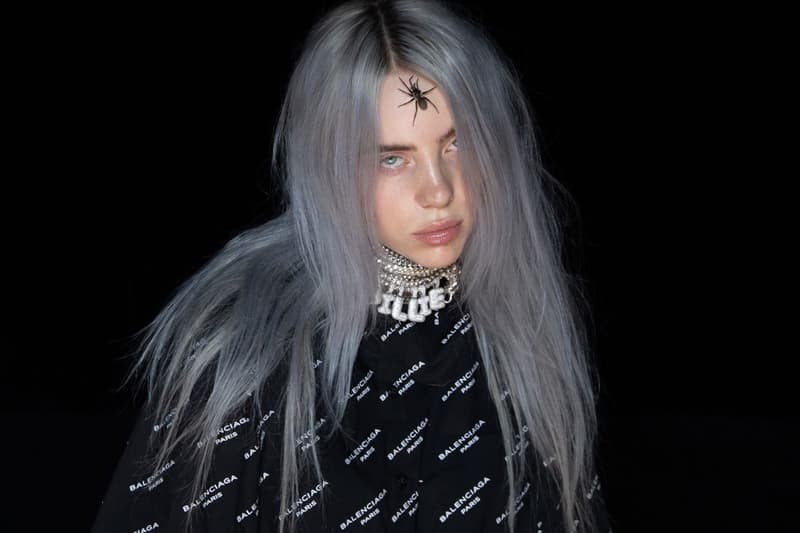 Music
Top 10 Female Artists Our Editors Think You Should Be Paying Attention to in 2019
Featuring Billie Eilish, Summer Walker and KALLITECHNIS.
Top 10 Female Artists Our Editors Think You Should Be Paying Attention to in 2019
Featuring Billie Eilish, Summer Walker and KALLITECHNIS.
2018 was dominated by women in music including A-list acts like Beyoncé, Ariana Grande, Cardi B and Dua Lipa. As we move forward into festival season, it's important to highlight the talents who are breaking barriers in their respective genres. At the top of our heads, we can count emerging stars such as Billie Eilish, Summer Walker and Normani for their innate ability to capture their fanbases' attention.
But after an in-depth look at rising women in the entertainment industry, we also saw that female rappers here in the United States are continuing their rightful takeover. Kash Doll and City Girls are three women who aren't just making music to make music, they're following in the footsteps of hardcore female rappers who ruled the '90s and early '00s.
Below, take a look at ten female artists we have on our radar this year.
Los Angeles-bred singer Billie Eilish's first album WHEN WE ALL FALL ASLEEP WHERE DO WE GO? debuted at the end of March. At just 17 years old, she has built a robust social media following since her SoundCloud was created back in 2015. Along her journey, she's acquired millions of streams via Spotify, according to The New York Times. At the moment, she's going on tour and her debut album is reportedly on its way to becoming the No. 1 album on the Billboard 200 chart. Her music is moody, emotional and relatable.
Atlanta singer-songwriter Summer Walker has had us smitten since she dropped her honest single "Girls Need Love." This track alone has amassed 130 million streams, according to LA Weekly. As the first female act out of LVRN , the Atlanta based collective, she's made a name for herself by releasing soulful, insightful projects such as Last Day of Summer and CLEAR. Tracks like "CPR" and "Settling" prove why she's a talent worth paying attention to. She recently wrapped up a nine-city tour in which she hit Los Angeles, New York City, Atlanta and more with a striking stage presence alongside a riveting live band.
Originally from Easton, Maryland singer Maggie Rogers is on the brink of crossing over the threshold of pop stardom. Back in January, she released her debut album Heard It in a Past Life, a project marked by creative, buzzy tracks. Her single "Light On" earned Rogers her first No. 1 on Billboards's Triple A Chart. Over the past few years, following attending New York University's Clive Davis Insitute of Recorded Music, she has matured as an artist and come into her own.
Once a member of the platinum-selling girl group Fifth Harmony, Atlanta born, New Orleans raised singer Normani is making a name for herself. This year she has been an opening act for Ariana Grande's highly anticipated Sweetener tour and has also dropped "Dancing With a Stranger" with Sam Smith. In a previous feature with EBONY, Normani shared that Janet Jackson has had the biggest impact on her career. Her trajectory only has room to keep going up as she unveils new singles and projects.
Joining the pack of female rappers on the rise is Kash Doll, hailing from Detroit, Michigan. Kash's energetic lyrics are an example of the influx of sex-positive feminism that women are serving up as of late. With mixtapes like Brat Mail (2018) and The Vault (2018) she pushed herself into the forefront of the rap conversation. Both of those past releases showed the entertainment industry at large that unsigned talent could thrive and prosper. "Ice Me Out" which also dropped in 2018 was a standout track of the year.
Rising British soul singer Ama Lou has a voice that can't be ignored. Her debut EP DDD dropped back in March of last year, and featured the standout track "Tried Up," an emotional rollercoaster. According to Okayplayer, after successfuly touring with Jorja Smith, she also was endorsed by Drake (he posted her lyrics on an Instagram post). Past releases include essential listens like her singles "Lost My Home," "Said It Already," "Not Always" and "TBC," her debut track. Her soft vocals and relatable lyrics point to why we'll be on the lookout for new music from this emerging star.
Though Lizzo has been on our radar since 2016, the rapper-songwriter-flutist originally from Minnesota has been making waves recently. What makes Lizzo stand out from other acts of-the-moment is her unique ability to grace a track with her transfixing energy and joy. Three years ago her funk-infused EP Coconut Oil hit the Internet with tracks like "Worship," "Scuse Me" and "Good as Hell." Fast forward to last month, which was marked by the arrival of the single "Tempo" alongside the iconic rapper Missy Elliot, who Lizzo has shared is one of her biggest musical inspirations. Her newest album, Cuz I Love You will be available on April 19.
In 2018, Philly native Tierra Whack flipped the music industry on its head by unveiling her 15-track, each 60-second long audiovisual album: Whack World. After this creative release, Tierra would go on to be nominated by the Recording Academy for the 2019 Grammys for "Mumbo Jumbo," an October 2017 release. At just 22 years old, she's somewhat of an anomaly due to her wacky, creative imagination. Her knack for rolling out aesthetically pleasing visuals and memorable tracks are reasons why a microscope should be placed on her forthcoming projects.
Miami natives Yung Miami and JT burst onto the female rap scene last year following an appearance on Drake's single "In My Feelings." Unbeknownst to some, the two had been making a name for themselves which led to the duo signing to Quality Control Music, an Atlanta-based record label that includes Migos on its roster. The City Girls' raunchy, biting lyrics are an example of music directly inspired by rap titans like Trina, Lil' Kim and Foxy Brown who will never be forgotten as legends in the industry. Last year, the two dropped Girl Code, their debut EP which was a rap-heavy listen filled with features from Cardi B, Jacquees and Lil Baby.
Montreal artist KALLITECHNIS has a golden voice that is expertly presented on "DIAMOND BABY," the lead single off of her 2019 project CHROMATIC. The singer-songwriter has collaborated with Pusha T in the past and counts Babyface as her current mentor. The five-track EP is filled with gentle ballads that speak to her authentic sound. Additionally, CHROMATIC fuses her songwriting with her sugary and sticky vocals. Her previously released song, "Come Up" currently has over a million streams on Spotify, which happened in roughly ten months back in 2017.
Share this article