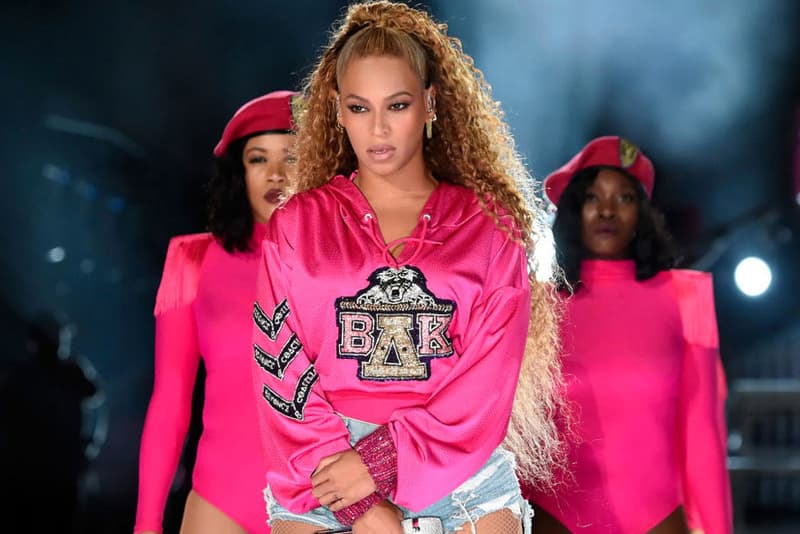 Culture
Beyoncé Reportedly Has Two More Netflix Specials, Here's Everything We Know
Including 'HOMECOMING,' the films are worth $60 million USD.
Beyoncé Reportedly Has Two More Netflix Specials, Here's Everything We Know
Including 'HOMECOMING,' the films are worth $60 million USD.
Netflix has recently unveiled Beyoncé's HOMECOMING special, a poignant look at the singer's 2018 Coachella performances. The behind-the-scenes documentary broke down the inner culture surrounding bands, dancers and more within historically black colleges and universities (HBCUs). Now, according to Variety, the streaming platform has announced that it has landed a three-project deal with Beyoncé worth $60 million USD.
Premiering on April 17, HOMECOMING shared the diehard dedication of Queen Bey, her creative team and the countless individuals who contributed to the iconic set of performances. Beyoncé was credited as executive producer, writer and director of the documentary-style film. Netflix reportedly paid approximately $20 million USD for this project alone. The company declined to comment to confirm this figure. Alongside the Netflix-exclusive film, a 40-track live album was also released. This compilation included bonus tracks "Before I Let Go" and "I Been On."
Additionally, Vulture reports that HBO was also interested in the project. In case you forgot, HBO aired Bey's 2016 LEMONADE film in addition to the On the Run Tour concert special alongside her husband Jay-Z. The cable network pulled out when Netflix offered a larger deal.
Stay tuned here as more details emerge.
While you're here, check out the news surrounding the Tidal-exclusive album LEMONADE finally dropping on all streaming platforms.
Share this article