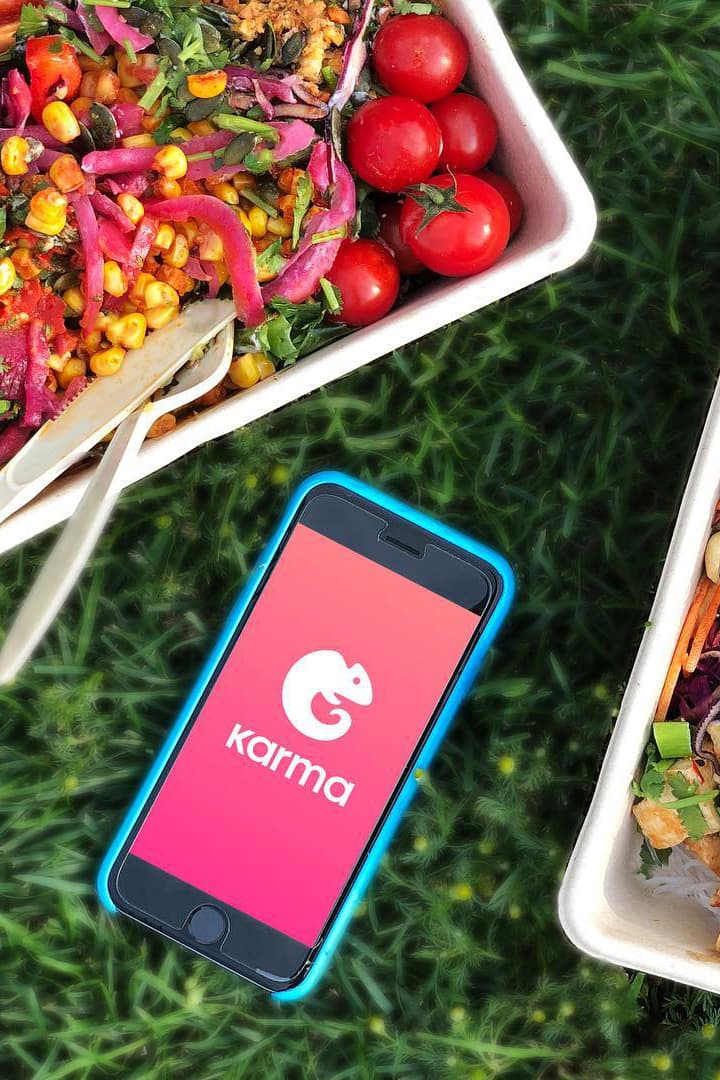 These Food-Waste Apps Are Changing the Way We Consume Food
Here's how you can start rescuing food in the U.K.
Food
These Food-Waste Apps Are Changing the Way We Consume Food
Here's how you can start rescuing food in the U.K.
Approximately 1.3 billion tonnes of food produced for human consumption gets lost or wasted – annually. In the UK alone, 1.0 million tonnes of food is wasted every year, and the food industry continues to produce a copious amount of waste from perfectly edible food, plants, grains and more. At the rate our consumption is growing, only more waste will continue to be produced, which is why we need to start thinking about our waste.
If you've been looking for a way to minimize your waste and do your part, there are several organizations and apps that are combatting food-waste by making it easy and accessible to distribute perfectly good meals that would otherwise go to waste. Take a look at three of the best apps that are changing the way we consume food below, and if you're living in London, make sure to download them and give them a go.
The Swedish app launched in the UK in January 2018, and has since grown immensely with 18 areas using the service. Over 2,000 retailers are currently selling their food through Karma, and instead of wasting food, businesses like Department of Coffee & Social Affairs, Coco di Mama and more upload their unsold food to the app. All meals are bought at a discounted price in-app, and are collected as a takeaway, allowing users to rescue food and saving money at the same time.
Karma is incredibly easy to use, and only requires an app download for you to start purchasing food at 50-percent off. The app is currently operating across multiple cities in Sweden, as well as throughout London and Paris. Try it out and download it here.
TGTG offers 'Magic Bags,' which are filled with perfectly edible foods that stores and restaurants have to get rid of at the end of the day. This could be everything from bakeries to restaurants, and the exciting twist is that you won't know exactly what you're getting until you pick up your food.
Since launching in the UK in 2016, Too Good To Go have saved more than half a million meals, which amounts to over 1,086,078 Kg of CO2.  If you're looking to become a 'Waste Warrior,' make sure to download Too Good To Go here.
OLIO is an app created to let neighbours connect with each other as well as local businesses, to make sharing surplus food easy. Ranging from food reaching its sell-by date in stores, to home-grown vegetables, anything can be shared (even non-food household items!)
All that is required is to download the app, add a photo and description as well as when and where the item is. You can also use the app to browse listings available near you, as well as request items. "Here at OLIO we believe that small actions can lead to big change," says the company, emphasizing that any food item rescued can make a difference. Download it here to start using OLIO.