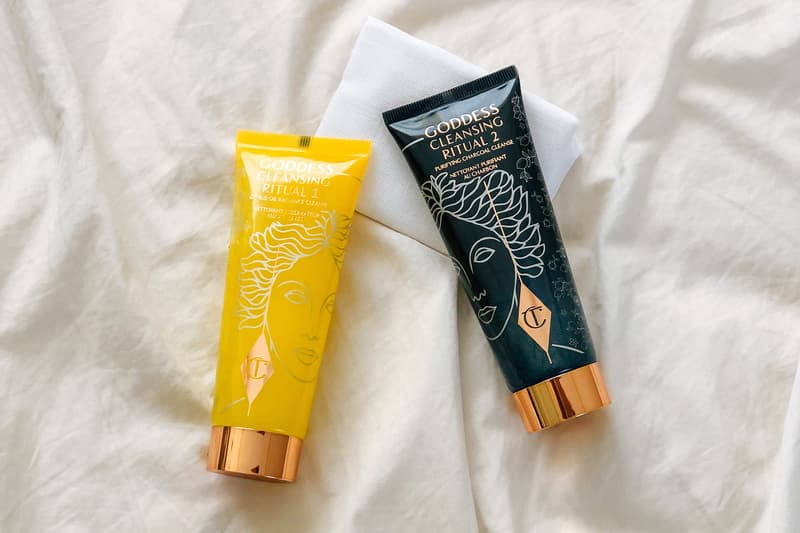 1 of 2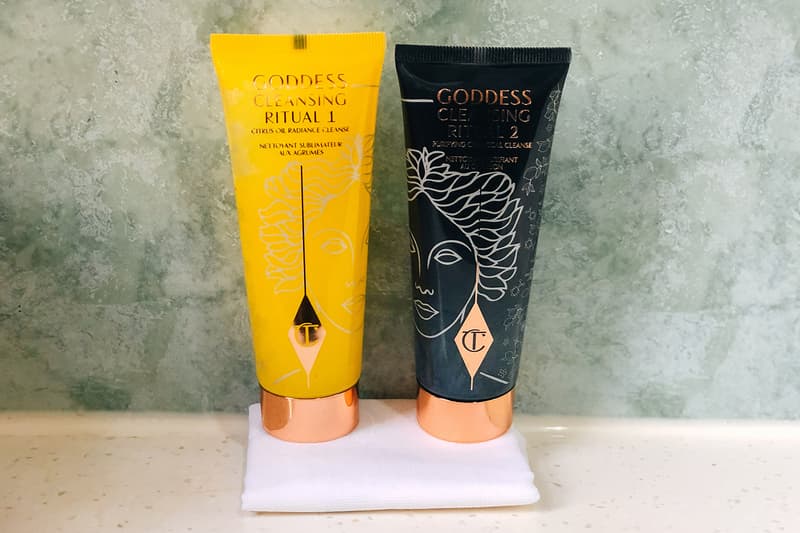 2 of 2
Beauty
Charlotte Tilbury's Goddess Cleansing Ritual Duo Takes Double Cleansing to the Next Level
Take the spa experience into you own bathroom every day.
Charlotte Tilbury's Goddess Cleansing Ritual Duo Takes Double Cleansing to the Next Level
Take the spa experience into you own bathroom every day.
If you're familiar with K-beauty, you know all about how important the double cleanse is in your skincare routine. Charlotte Tilbury has come out with its own version of the two-step regime: the Goddess Cleansing Ritual Duo. The set comes with a Citrus Oil Radiance Cleanser packed with Vitamin C and essential oils for hydration, a Purifying Charcoal Cleanser for detoxing the skin and a muslin cloth for exfoliation.
The skincare routine is meant to mimic a spa setting. First, you use the Citrus Oil Cleanser to take off your makeup. Then you use warm water and the muslin cloth to wipe off the first cleanser. After, soak the cloth in warm water and then place it on top of your face for 20 seconds to open up your pores. The last step is using Purifying Charcoal Cleanser and then wiping it off with the cloth.
The whole process is more vigorous than the typical cleansing routine, so read on to see what I thought.
Citrus Oil Radiance Cleanser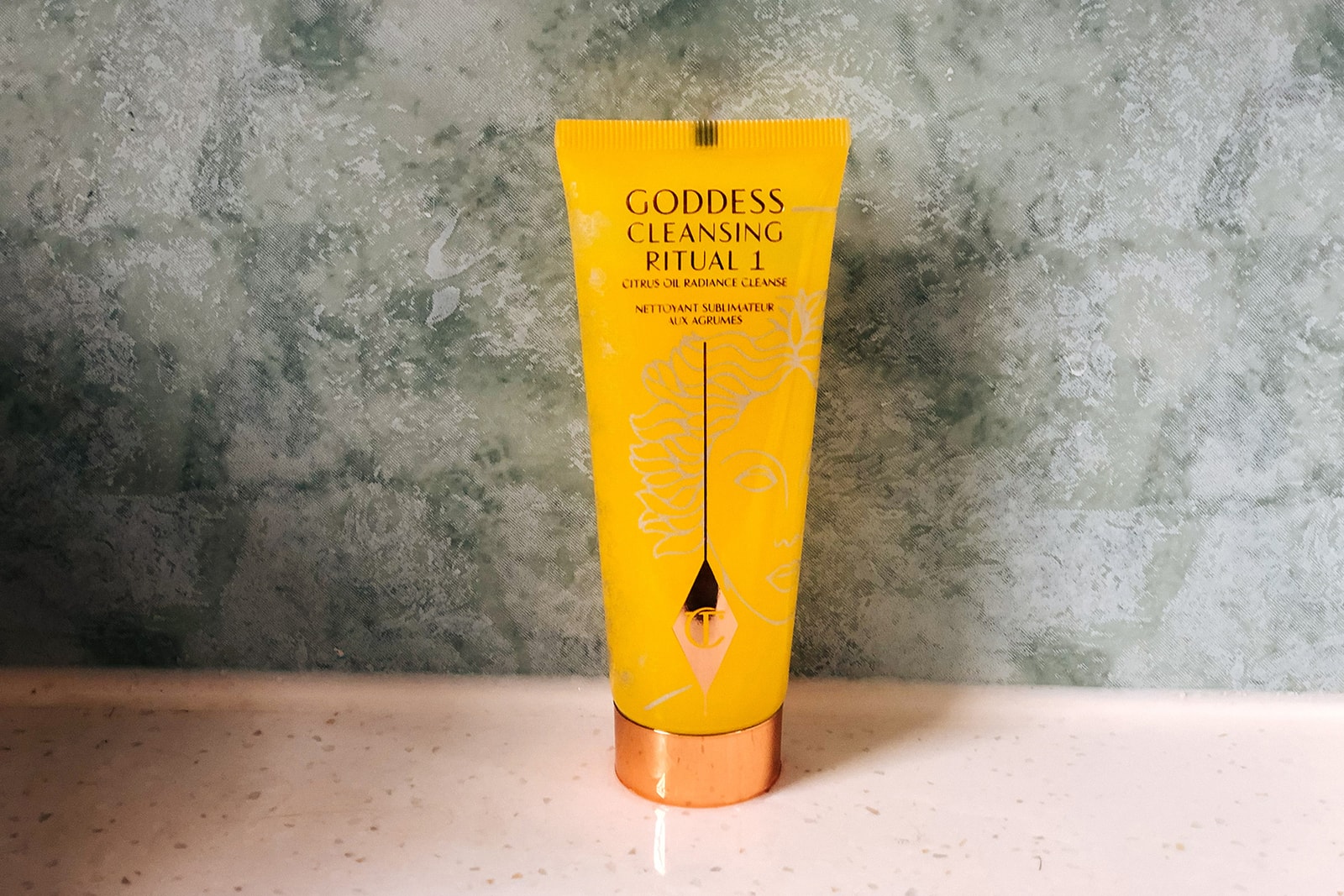 If you're looking to introduce oils into your skincare routine, the Citrus Oil Radiance Cleanser is the perfect product to start with. The texture sits somewhere between an oil and a gel, and the scent is super fresh with hints of lemon, rose and bergamot. Usually, when I use makeup remover, it leaves my skin tight and dry, but after using this product, it feels super clean, yet smooth and hydrated.
I find that other makeup removers break down my makeup quite quickly, but this product is more of a slow melt, so it takes some time to get everything off. I didn't mind spending more time working it into my skin, because the coconut oil base is gentle and the texture glides on my skin smoothly.
The next step is to use the muslin cloth, but I found that I didn't need to use it if I was thorough enough with the cleanser. If you want to do the extra step of using the warm muslin cloth to open up your pores, make sure to fold the cloth before laying it on your face so it stays warm for longer.
Purifying Charcoal Cleanser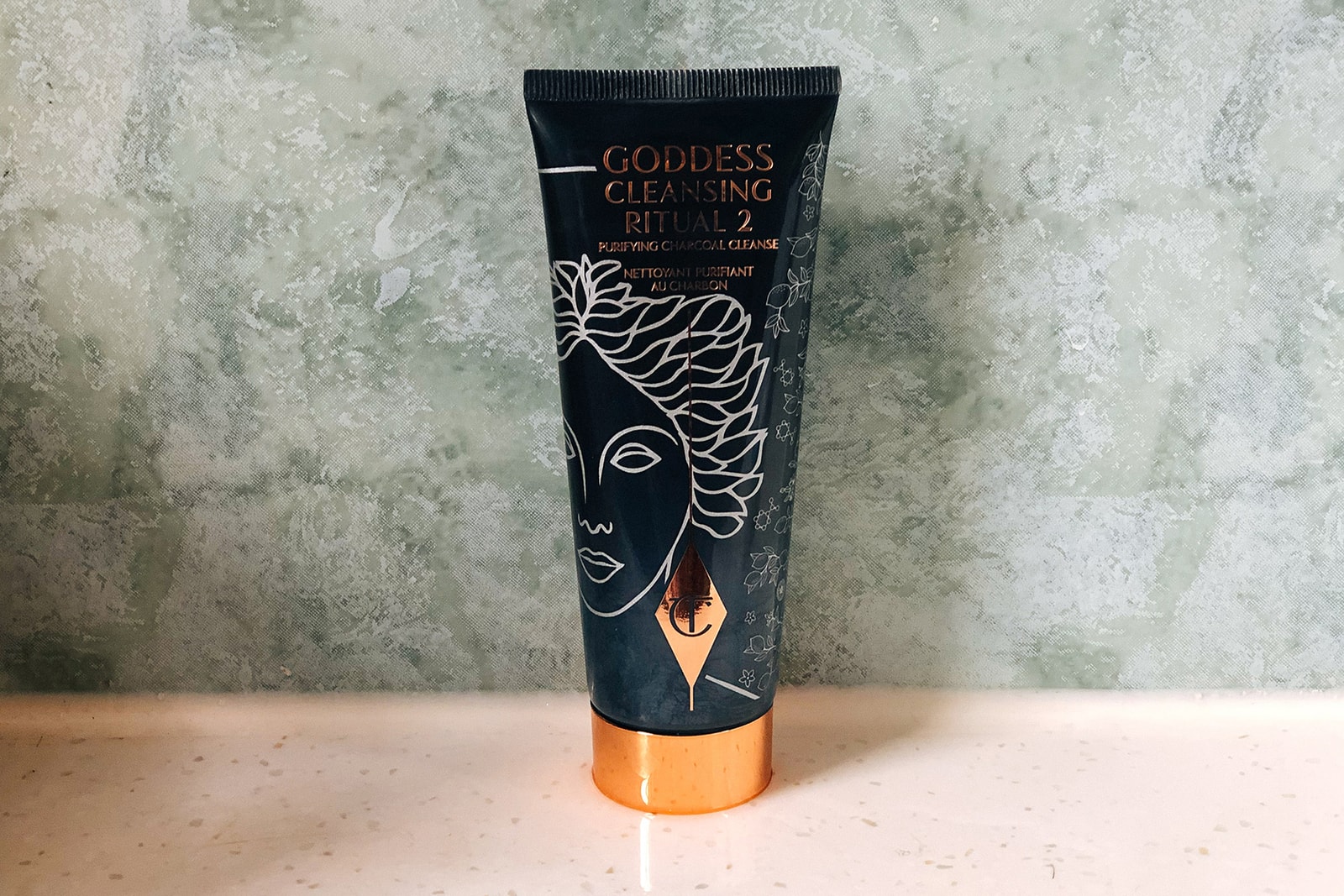 I liked the Purifying Charcoal Cleanser because after I wash it off, it really feels like all the dirt and grime from the day is completely cleansed from my skin. However, there's something about the chemically smell of the product that I didn't like. Other than that, the cleanser gave me a really deep clean without drying out my skin. Make to avoid your eye area with this cleanser, because it will cause some discomfort if it gets in your eyes, unlike the Citrus Oil Cleanser.
The product duo's instructions say to use the muslin cloth again at the end of the routine, but I found that physically exfoliating twice was too hard on my skin. I recommend only using it for one of the steps or even just a couple times a week, depending on how sensitive your skin is.
Usually, Charlotte Tilbury's products have a higher price point, but at $46 USD, this set is comparatively inexpensive, especially since it comes with two products that work well. You can purchase the Goddess Cleansing Ritual Duo online. If you're a fan of Charlotte Tilbury's products, check out our review of the brand's concealers here.
Photographer

Rebekah Ho/Hypebae
Share this article