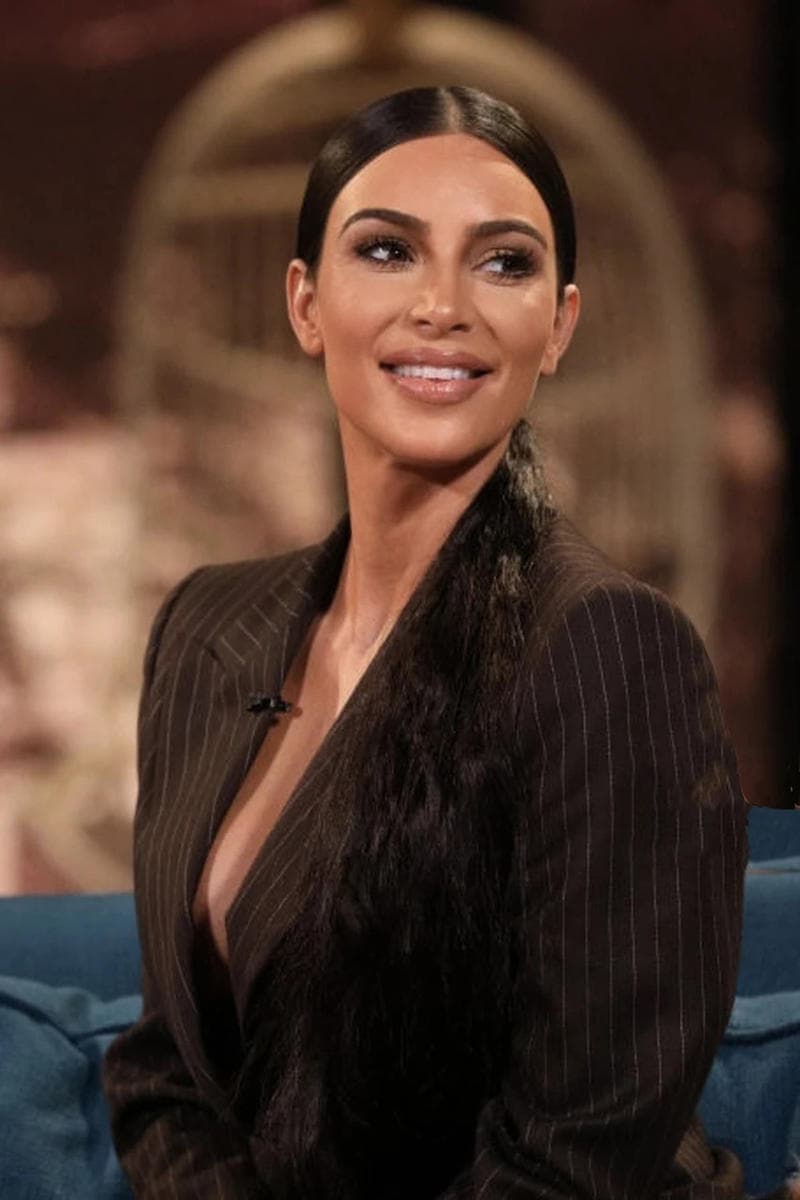 Kim Kardashian Is Launching a Shapewear Line Named Kimono & Becoming a Lawyer
She opens up about Kanye's outbursts and more in new 'Vogue' interview.
Culture
Kim Kardashian Is Launching a Shapewear Line Named Kimono & Becoming a Lawyer
She opens up about Kanye's outbursts and more in new 'Vogue' interview.
Kim Kardashian is Vogue's May 2019 cover star. The social media mogul stands centered on her first solo cover for the magazine in a wet and wavy hair style. For her cover interview she delves into her businesses, juggling motherhood and her marriage to Kanye West. We get a glimpse into her Calabasas headquarters which houses KKW Beauty, KKW Fragrance and her latest venture, Kimono, a shapewear line. Last year when the label's name was trademarked critics spoke out about the insensitivity of the moniker to Japanese culture. Despite the clapback, Kim seems to have proceeded with the business going on to tackle other issues in her life including her aspirations to become a lawyer. She reveals in the Q&A that she is studying to become a board-certified lawyer  choosing to study outside of the classroom to gain the knowledge she needs:
"First year of law school you have to cover three subjects: criminal law, torts, and contracts. To me, torts is the most confusing, contracts the most boring, and crime law I can do in my sleep. Took my first test, I got a 100. Super easy for me. The reading is what really gets me. It's so time-consuming. The concepts I grasp in two seconds."
She maintains her lawyerly disposition when the subject switches to her husband's public outbursts:
"I think we're in a pretty good place with it now. It is an emotional process, for sure. Right now everything is really calm. But we can definitely feel episodes coming, and we know how to handle them. For him, being on medication is not really an option, because it just changes who he is. Traveling a lot does set it off, so he doesn't travel as much as he used to. But honestly, I never want to speak for him, because I am not in his mind. But I think some of the hurtful things that I read online . . . . What is she doing? She's not stopping him. . . . Like it's my fault if he does or says something that they don't agree with? That's my husband. I share every opinion that I have and let him know when I think something's wrong. Or if it comes to him being in the middle of a bipolar episode, I'll do everything to be supportive and help to calm the situation."
When asked about his political affiliation after sporting a MAGA hat she Kim goes on to say:  "He doesn't represent either side. But he doesn't want to be told what he should be. It can be confusing. I get it. The one thing that I respect so much is that he is who he is, no matter what anyone tries to tell him to do. I can be sitting there crying: OH, MY GOD! TAKE OFF THE RED HAT! Because he really is the sweetest person with the biggest heart. I stopped caring, though. Because I used to care so much. I was making it such an issue in our relationship. And in my life. It gave me so much anxiety."
Head to Vogue to read the full interview where she plays a love match with Kendall and details her public advocacy work.
Share this article