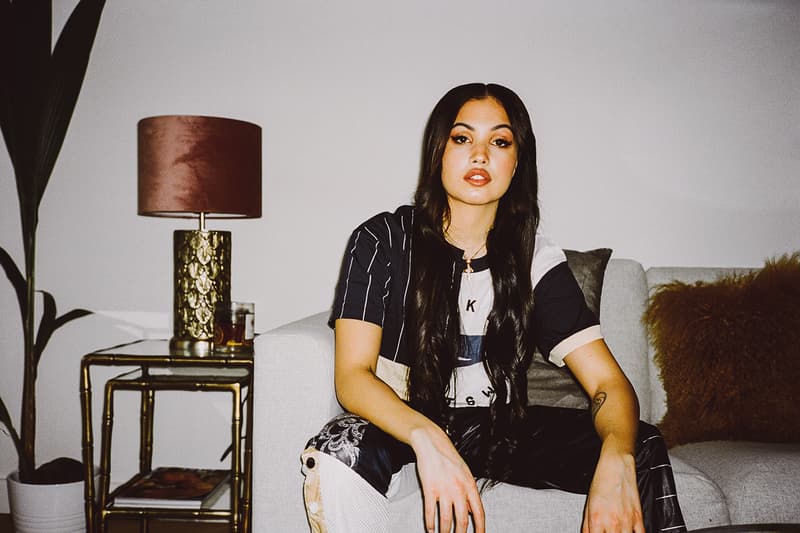 BAEwatch: Mabel
Read our interview with the "Don't Call Me Up" singer.
If you haven't been living under a rock, there's no doubt that you've heard the catchy single "Don't Call Me Up" on blast these past few weeks. Behind the pop-centric tune is 23-year-old Mabel, a singer-songwriter from London.
Having just revealed her upcoming album High Expectations, as well as taking home MTV's Brand New Artist Award 2018 and getting nominated for a BRIT Award, the singer is only just getting started. Being the daughter of Swedish singer Neneh Cherry and Massive Attack record producer Cameron McVey, there's no surprise that Mabel is all about music, but now, she's shaping her own path.
We caught up with the singer in London, where she talked about everything from her dream collaboration to her Swedish heritage and style. Keep reading below to learn more about the singer, and don't miss her upcoming album, High Expectations.
You're currently working on your debut album – what have been some highlights and challenges in that process so far?
The self discovery that comes with writing an album is amazing. I really feel like I know myself better than ever because I've dug so deep to write these songs! But at the same time writing about past experiences and picking at old wounds can be painful!
Would you say London has influenced your personal style? If so, in what way?
London is so diverse and I think that's inspired me to mix and match a lot of different vibes.
If you could sum up your style in three words, what would they be?
Boyish, fun and sexy.
You've grown up in Sweden and you're obviously half Swedish, does your Scandinavian heritage influence your music and the way you dress?
Sweden has definitely influenced me. I love Swedish fashion and brands and how elegant and clean it is but I like to mix it with things that are the opposite! In terms of my music I learnt a lot about songwriting in Sweden. Things are quite methodical there and even though I'm sort of the opposite when it comes to writing songs there's a method to my madness!
Do you have a dream collaboration in mind when it comes to your music? Why?
I would love to write a song with Kehlani. I love her music and I think we could make an R&B banger!
You won the MTV Brand New Artist Award in 2018 and was nominated for a Brit this year- How does it feel to gain that kind of recognition in the industry?
It feels amazing and very surreal. This is what I've wanted to do my whole life so it really is a dream come true!
What has been your career highlight so far?
I think playing Brixton Academy last year! It was sold out and I couldn't believe it. Most emotional evening ever!
Share this article