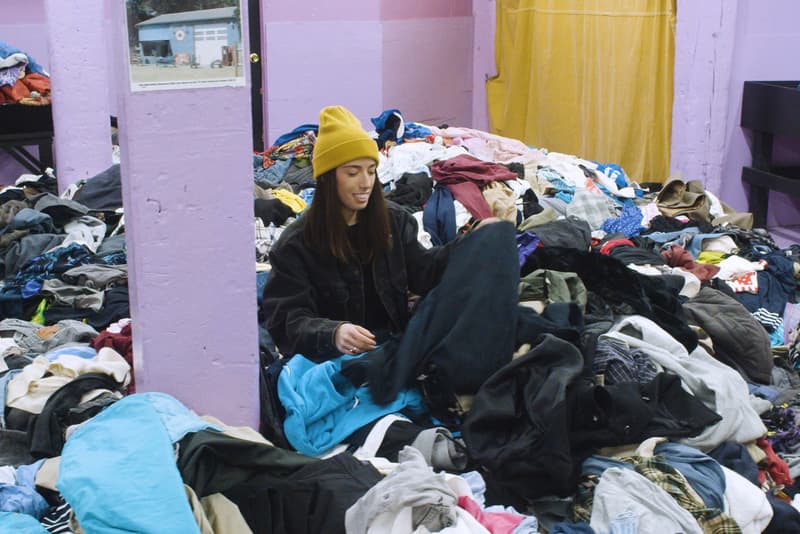 Fashion
Artist Nicole McLaughlin & Depop Collaborate for Sustainable "Upcycling" Workshop
All the details we know about the event.
Artist Nicole McLaughlin & Depop Collaborate for Sustainable "Upcycling" Workshop
All the details we know about the event.
DIY artist Nicole McLaughlin and Depop have linked up on a collaboration showcasing the importance of her Earth-friendly designs. In honor of Earth Day, McLaughlin revamped a vintage Columbia jacket into a pair of one-of-a-kind booties at her studio in Boston. Additionally, for the first time, the artist was filmed as she went through the process of creating the shoes.
In an official statement she shared the following:
"Reworking is so important because there are tons of great products in the world [already]. Instead of contributing more waste, I love to take these pieces, give them a new life, and challenge the perception of what 'reused' looks like. I had in my mind the idea of reworking a vintage Columbia jacket so I hopped on Depop to search for the right piece. I ended up selecting this particular jacket for both the color and the double chest pockets that could be repurposed in the booties as stash pockets."
McLaughlin will launch her Columbia booties on April 27 at Depop's New York outpost before co-hosting Earth Day activities with Animated People's Kwadjo Owusu-Ansah and Onon Erdenemandakh. Guests are encouraged to bring their own old clothing to participate in hands-on workshops.
Below, take a look at McLaughlin's handmade Columbia booties alongside the original Depop listing.
Depop x Nicole McLaughlin Earth Day Programming
Depop Space New York
168 Mott Street
New York, NY 10013
1 of 4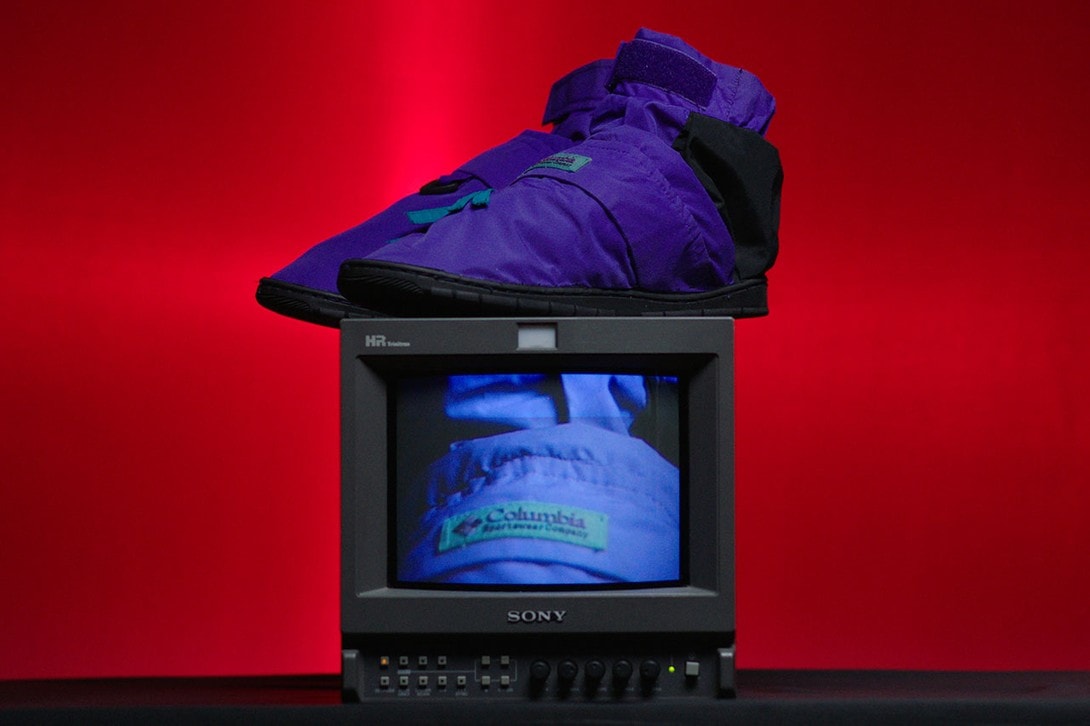 2 of 4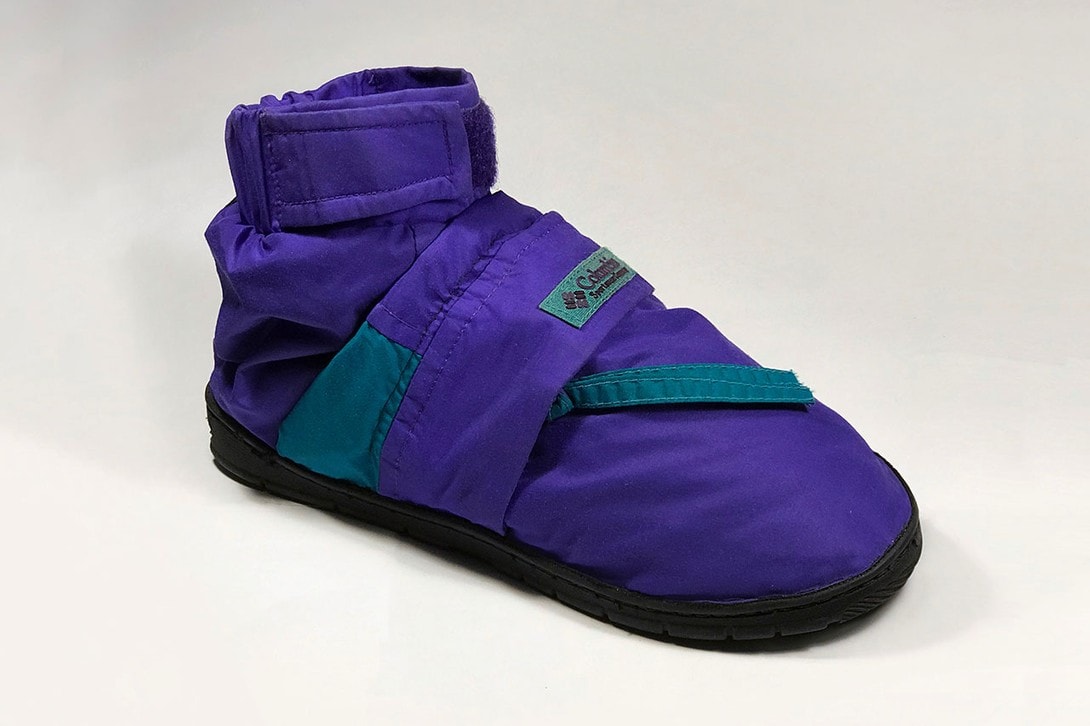 3 of 4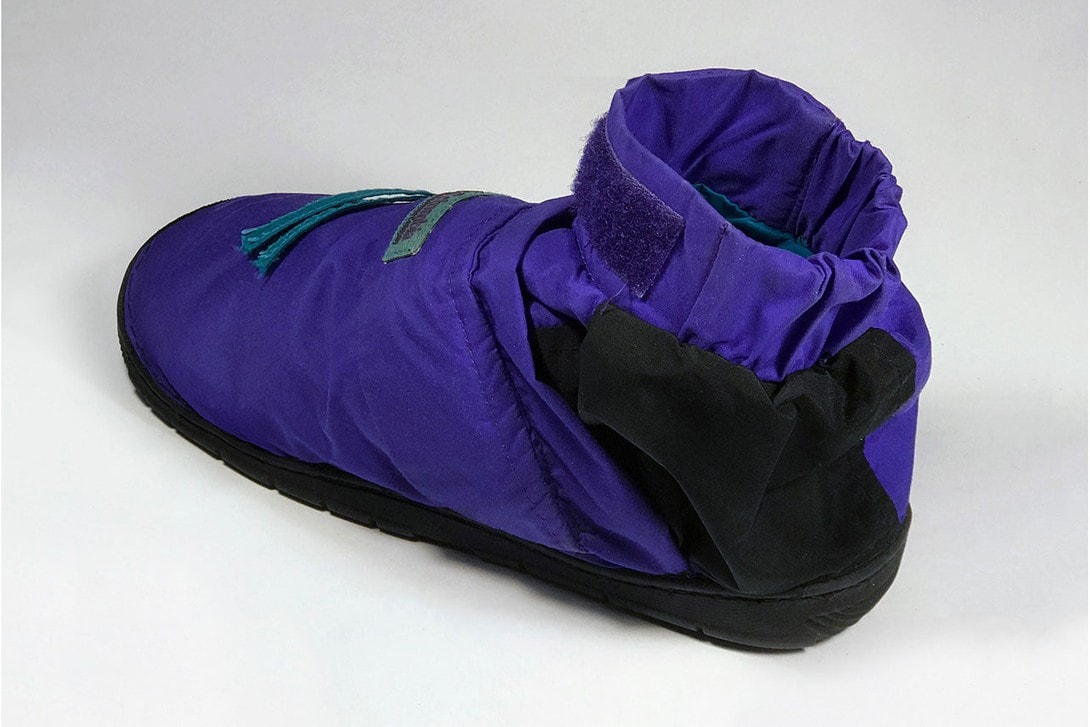 4 of 4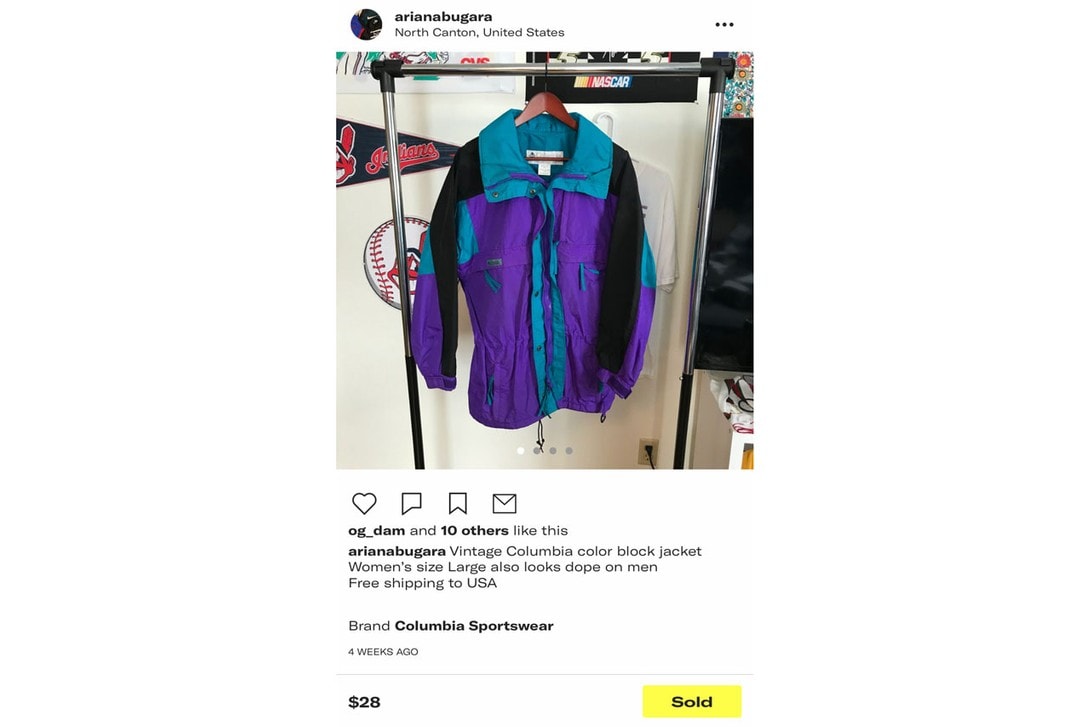 ---
Share this article