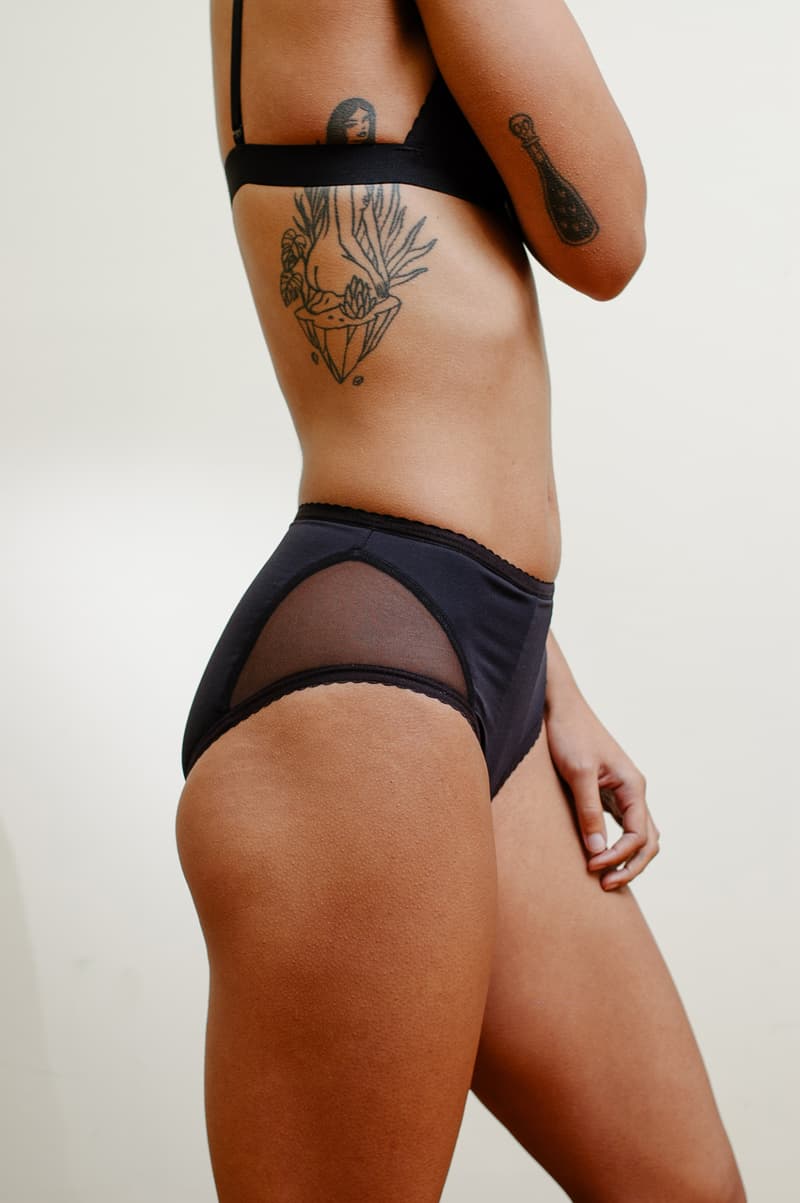 Period-Proof Lingerie Is a Real Wardrobe Essential and I Wish I Knew About It Earlier
Practical (and sexy).
Fashion
Period-Proof Lingerie Is a Real Wardrobe Essential and I Wish I Knew About It Earlier
Practical (and sexy).
Oh, period. Although it has been something that I have to deal with monthly, menstruation still feels like a pop quiz every single time. Just when you think you've got the hang of it, life surprises you in ways that make you feel completely unprepared. While I have managed to keep dreadful cramps at bay thanks to a healthier diet, period leaks kept coming back to haunt me — that is, until I have learned about these period-proof panties from Vancouver-based brand, Revol Girl.
If you can relate, continue reading to find out why these underwear will make your life easier (and make you feel sexier) during that time of the month.
WHAT IS IT: Revol Girl The Maya Underwear
WHY IT'S WORTH THE HYPE: Let's be real, I've definitely ruined a fair amount of undergarments in the past because of period leakages. It's so hard not to mess things up on those few days that I had almost given up on wearing anything cute throughout the week. Here's where Revol Girl comes in. The brand's period-proof underwear are game-changing not only because it can save you from bloody mishaps (pun intended), but they are also incredibly stylish and comfortable to wear.
In particular, the Maya Underwear is created for medium to heavy protection. The panties are designed with a few breathable and protective layers: a cotton bamboo inner layer that's absorbent and naturally anti-microbial, a middle layer that's leak-proof, an added layer that offers enhanced absorption, and finally, a stain-proof outer layer. With sultry mesh panels on the sides, these black, high-waisted panties can totally be worn on their own on period days, but for those who use tampons, these can be worn for added protection as well. The underwear are machine washable, making them really easy to take care of. Simply pre-soak the panties before tossing them into the drum.
Some may say that white T-shirts and jeans are a girl's wardrobe essentials, but to me, period-proof lingerie is undoubtedly the real hero.
WHERE YOU CAN FIND IT: Available in a diverse size range from 2XS to 5XL, the Maya Underwear can be purchased online at revolgirl.com for $50 CAD (approximately $37 USD).
On the day of writing this article, Revol Girl is officially recognized as a replacement menstrual product both federally and provincially, and has become the first period-proof underwear company in Canada to receive tax exemption. From April 15 through April 21, the brand will be having a sale on its website in celebration.
Share this article