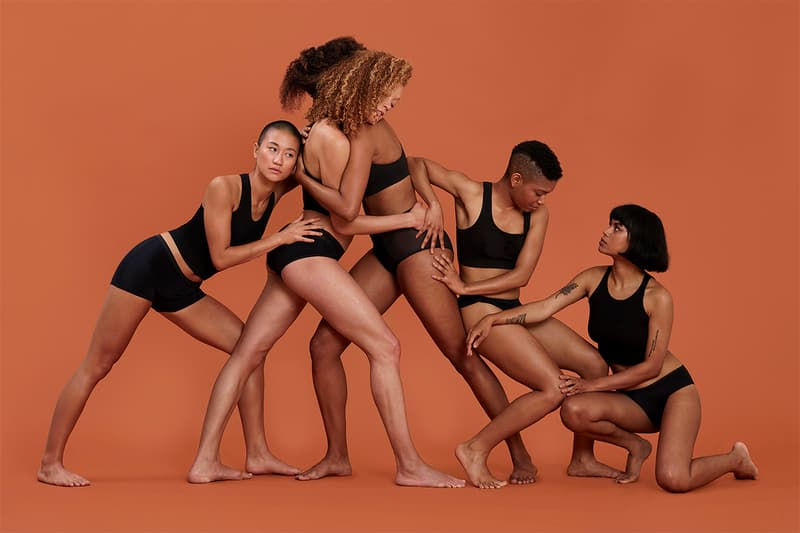 Fashion
5 Brands That Are Changing the Underwear Game With Period-Proof Panties
Made for the everyday woman.
5 Brands That Are Changing the Underwear Game With Period-Proof Panties
Made for the everyday woman.
Underwear is such a personal affair – while some may prefer over-the-top, sultry lingerie, others may gravitate towards undergarments that are actually practical and built for everyday comfort. Brands such as THINX, Knix and Revol Girl are among the underwear labels that are designing period-proof panties, making that time of the month a little more bearable for those who deal with menstruation. If you're looking to introduce some new additions to your undies drawer, continue reading for five brands that are making leak-resistant intimates for a diverse size range.
While you're here, take a look at a list of millennial-approved lingerie brands that are designing bras and undies with a minimalist, stripped-back approach.
Perhaps one of the buzziest brands in the world of period-proof underwear, THINX not only offers a range of different styles including thongs and high-waisted briefs, but it also allows customers to choose from a wide size range (from XS to 3XL to be more exact). Serving as a sustainable alternative to single-use menstrual care products, THINX's washable and reusable panties are designed to absorb different levels of period flow. Of course, you can always wear tampons, pads or cups with the undies if you'd rather have that extra protection. Pricing ranges from $24 USD to $39 USD.
Based out in Toronto, Knix describes itself as an intimate apparel company that empowers women to live "unapologetically free." The brand's leakproof underwear offering features a good mix of athletic and delicate, lacy styles. In particular, its Athletic Leakproof Bikini ($23 USD) is constructed with a thin, built-in liner that claims to absorb up to two tampons of liquid, so you need not worry about leaks while working out on your period days.
Modibodi is another underwear brand that truly caters to women of all sizes. With sizing ranging from XS to 6XL, the Australian company prides itself on making chic and functional intimates that are accessible to literally every body. Inclusive size range aside, Modibodi also boasts a variety of undies that meets your super light, moderate and heavy flow needs — think comfy thongs and briefs, except they're designed to save you from unexpected leaks. Find your preferred fit on the brand's web store, with prices ranging between $18.50 USD and $44 USD.
Hailing from Vancouver, Canada, Revol Girl is the cool-girl underwear brand that you need on your radar. Its stylish designs not only bring to mind Rihanna's lingerie line Savage X Fenty, but they're also crafted with period-proof materials, allowing you to slay even on the heaviest days of your cycle. Each and every single piece by Revol Girl is hand-made to ensure quality production. Head to the brand's website to pick up your favorite styles, with sizes ranging from XS to XXL. Pricing start at $36.99 CAD (approximately $28 USD).
Another underwear brand that champions body positivity, Dear Kate has got the everyday woman covered with its thoughtfully-designed undies. Priced between $32 USD and $44 USD, the brand's hipsters, thongs and briefs are crafted with layers of breathable fabric that make the panties leak-resistant. Without the use of plastic layers, which are often employed to produce period-proof underwear, Dear Kate's undies allow your body to breathe, and at the same time prevents the growth of bacteria.