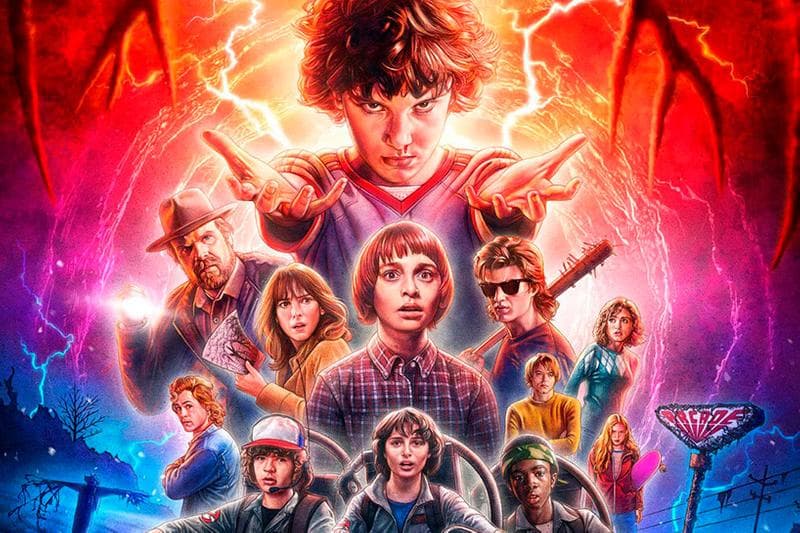 Coca-Cola Re-Releases 1985's New Coke to Celebrate 'Stranger Things' Season 3
A retro beverage to honor Netflix's hit show.
Netflix's Stranger Things is returning to screens this year for season 3 and to celebrate the next instalment, Coca-Cola has revealed its bringing back its infamous New Coke, first released in the eighties. Fittingly, the third season is set in Hawkins, Indiana in 1985, the same year that the beverage giant released New Coke. At the time, the short-lived drink was widely disliked, leading Coca-Cola to drop the updated recipe after just 79 days and revert to the classic flavor we know and love.
In honor of Stranger Things 3, New Coke will be available in super-limited quantities in "upside-down" vending machines in select cities across the world and potentially online. Apparently only 50,ooo cans will be available, and if you're a mega-fan you'll allegedly be able to cop a can at the Coca-Cola museum in Atlanta too.
Take a look at Coca-Cola's teaser below and stay tuned for updates. While you're here, don't forget to check out the latest clip for Stranger Things 3.
Everyone: I don't think Stranger Things can get any more 80's.
Stranger Things: Hold my New Coke… #StrangerThings3 #Enjoy pic.twitter.com/xnCGY1dkrQ

— Coca-Cola (@CocaCola) May 21, 2019
In a first-of-its-kind partnership with Netflix, we're bringing back New Coke as an innovative way to reach "Stranger Things" fans. https://t.co/m7MEfX6E4i pic.twitter.com/GKvRLZnpDP

— The Coca-Cola Co. (@CocaColaCo) May 21, 2019
---
Share this article