IKEA's Iconic Shopping Bag Gets a Rainbow Revamp Just in Time for Pride Month
All proceeds go directly to the Human Rights Campaign Foundation.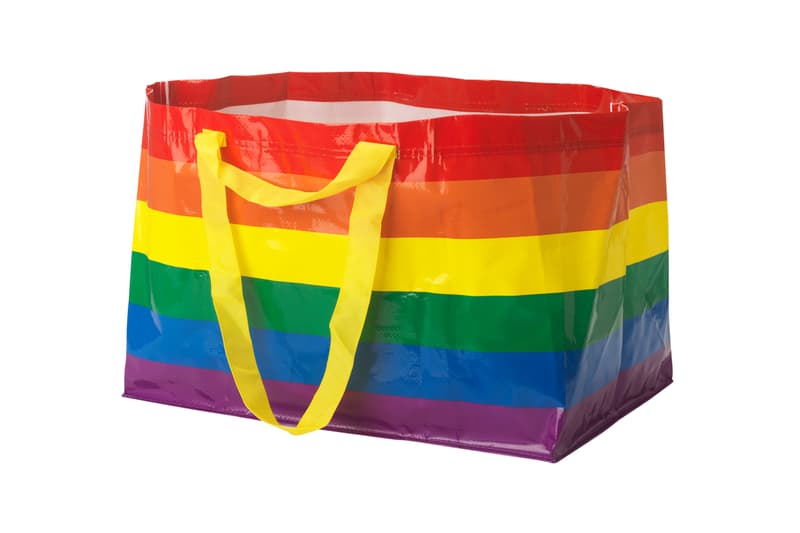 IKEA has linked up with the Human Rights Campaign Foundation (HRCF) to celebrate Pride Month. At the top of June, IKEA locations in the United States will debut a limited-edition KVANTING Shopping Bag created with the Pride Rainbow flag colors: red, orange, yellow, green, blue and violet. According to an official press release, the rainbow-colored bag's proceeds will go to the HRCF's programs that support LGBT+ children, youth and families.
IKEA has also announced that to mark the start of Pride Month, the Pride Rainbow flag will be raised at U.S. stores on June 1. You can purchase the exclusive bag for $3.99 USD beginning June 1 at IKEA's U.S. locations. Take a look at the piece in the gallery above.
While you're here, check out Starbuck's Pride Month-inspired "LOVE" tumbler cup.