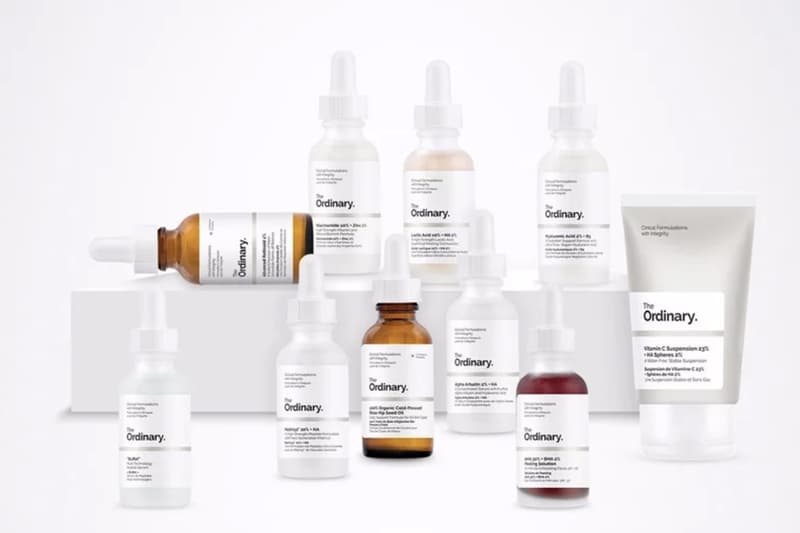 Here Are 5 Must-Have Products From The Ordinary
Affordable and effective.
With summer quickly approaching, we're ditching our heavy makeup and focusing our energy on our skincare. As the season changes, so does our skin, which is why it is important to take extra good care of yourself as the air becomes dryer and your face becomes exposed to harmful UV rays.
Seeking treatment at dermatologists and buying serums can be extremely expensive, which is why we've rounded up five of the best products from skincare label The Ordinary, and they're both affordable and effective. Ranging from makeup removers to masks and moisturizers, take a look at all of our favorite products below.
What: This peeling solution unites AHAs and BHAs to combat blemishes and provide deep exfoliation, improving radiance and clears pore congestion. The product is used on dry skin and left on for approximately 10 minutes, and is later washed off using water. After one use, the mask improves skin texture and reduces the look of fine lines as well as reduces inflammation due to the Tasmanian Pepperberry ingredient. Ideal for clearing your skin in time for summer, the product can be used once every week.
Where: £6.25 GBP (approx. $7.9 USD) at Cult Beauty
What: If you've been looking for something that will reduce the appearance of dark circles, the Caffeine Solution is a quick go-to that will not only reduce the blue hue, but will also tackle pigmentation and puffiness around the eye area. Featuring Epigallocatechin Gallatyl Glucoside (EGCG) from green tea leaves, the product will make you look awake even after your most sleep-deprived nights.
Where: £5.80 GBP (approx. $7.35 USD) at Cult Beauty
What: If you've been looking for a gentle yet effective way to remove your makeup, The Ordinary's Squalane Cleanser is the perfect choice. Massaged into dry skin and washed off with warm water, the cleanser retains your skin's moisture while removing dirt and impurities effectively. The cleanser is also free from soap, which means it is suitable for even the most sensitive skin.
Where: £5.50 GBP (approx. $6.97 USD) at Cult Beauty
What: Ideal for summer, The Ordinary's 100% Plant-Derived Squalane gives your skin a natural boost of squalene, which is naturally found in the skin. The product provides hydration and prevents the loss of moisture, meaning that it is the perfect product to add to your routine as the weather gets warmer and dryer. The drops can also be applied to hair to give it heat protection, enhance shine as well as prevent breakage.
Where: £5.50 GBP (approx. $6.97 USD) at 100% Plant-Derived Squalane( 30ml )
What: If you struggle with oily skin, this potent serum targets breakouts, minimizes pores as well as decongests your skin by regulating the production of sebum. The product features high concentrations of both niacinamide and zinc, which are known as two of the most effective blemish-battling ingredients.
Where: £5.00 GBP (approx. $6.30 USD) at The Ordinary
---
Share this article