Here Are the Female Performers We're Most Excited to See at Glastonbury 2019
Billie Eilish, Miley Cyrus, Lizzo and more are playing the iconic UK festival.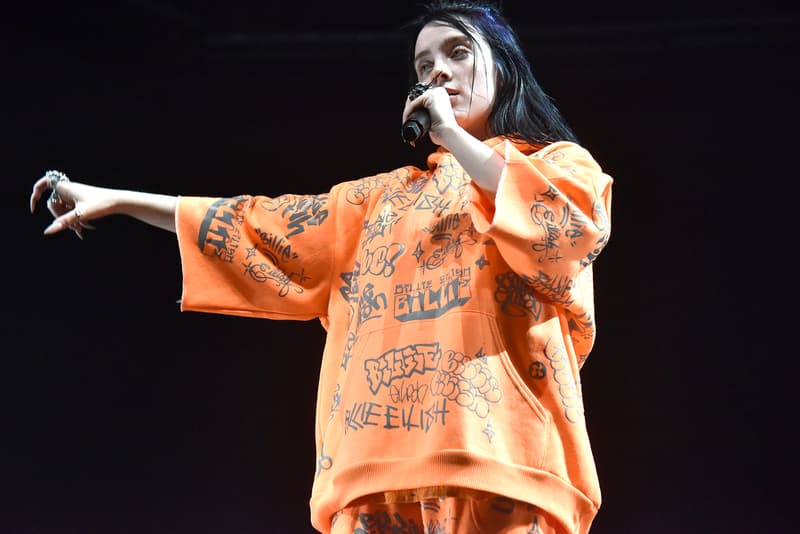 Glastonbury is without a doubt one of the most renowned music festivals in the world, eclipsed only perhaps by Coachella. Like many festivals, however, the percentage of female performers has historically fallen far below that of their male counterparts – especially when it comes to the headline acts. Although it hasn't signed the pledge to achieve a 50/50 gender balance by 2022 like some other festivals have, its first lineup announcement revealed that 42% of performers at that time were female.
As it kicks off in Somerset this week, we rounded up just some of the incredible female artists that will be playing to the 210,000 attendees. From young talent like Billie Eilish and Jorja Smith to veteran stars like Lauryn Hill and the return of Japan's Babymetal, scroll below for the acts to watch out for and info on when and where to catch them.
View this post on Instagram
Where: Pyramid Stage
When: Sunday, 5:45 p.m. GMT
View this post on Instagram
Where: Other Stage
When: Sunday, 6:45 p.m. GMT
View this post on Instagram
Where: West Holts Stage
When: Sunday, 9:45 p.m. GMT
View this post on Instagram
Where: West Holts Stage
When: Saturday, 5:30 p.m. GMT
View this post on Instagram
Where: Pyramid Stage
When: Friday, 6 p.m. GMT
View this post on Instagram
Where: West Holts Stage
When: Friday, 8:30 p.m. GMT
View this post on Instagram
Where: Other Stage
When: Friday, 12:30 p.m. GMT
View this post on Instagram
Where: Other Stage
When: Saturday, 7 p.m. GMT
View this post on Instagram
Where: Other Stage
When: Sunday, 4:35 p.m. GMT
View this post on Instagram
Where: Pyramid Stage
When: Saturday, 2:40 p.m. GMT
View this post on Instagram
Where: The Park Stage
When: Friday, 4:45 p.m. GMT
View this post on Instagram
Where: John Peel Stage
When: Sunday, 6:30 p.m. GMT
View this post on Instagram
Where: The Park Stage
When: Sunday, 7:45 p.m. GMT