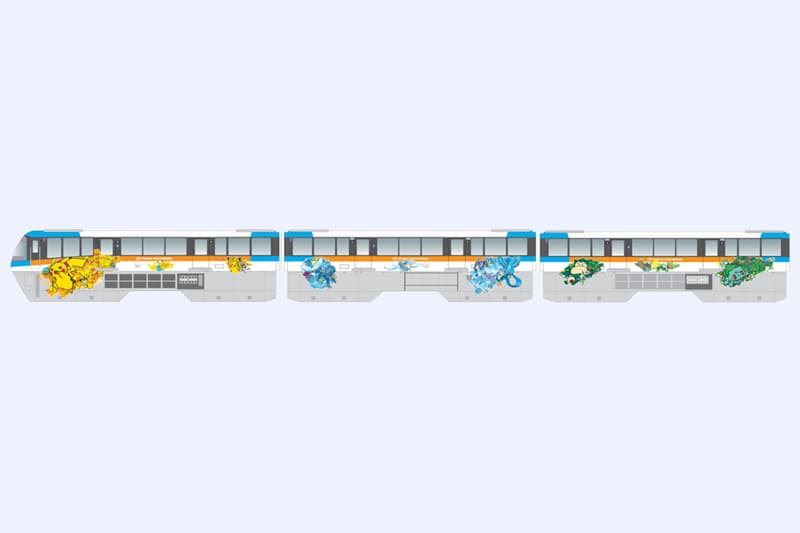 A Pokémon Monorail Is Coming to Tokyo This Summer
Travel with Pikachu.
Pokémon mania is still going strong following recent collaborations with Uniqlo UT and Casetify. Now avid fans in Tokyo will be able to take their obsession one step further thanks to this specially-designed Monorail. This train will run between the both the domestic and international terminals at the city's busy Haneda Airport and Monorail Hamamatsucho Station in downtown Tokyo.
At the moment, only the renders for the exterior of the train have been revealed, featuring everyone's favorite character, Pikachu, alongside other critters like Bulbasaur and Snorlax. The Pokémon Monorail will begin service from July 1 and run through to June 2020, prior to the start of the 2020 Tokyo Olympics.
Take a look at the proposed design in the gallery above and stay tuned for updates. In other news, have you heard about the new Pokémon Sleep game?
Share this article