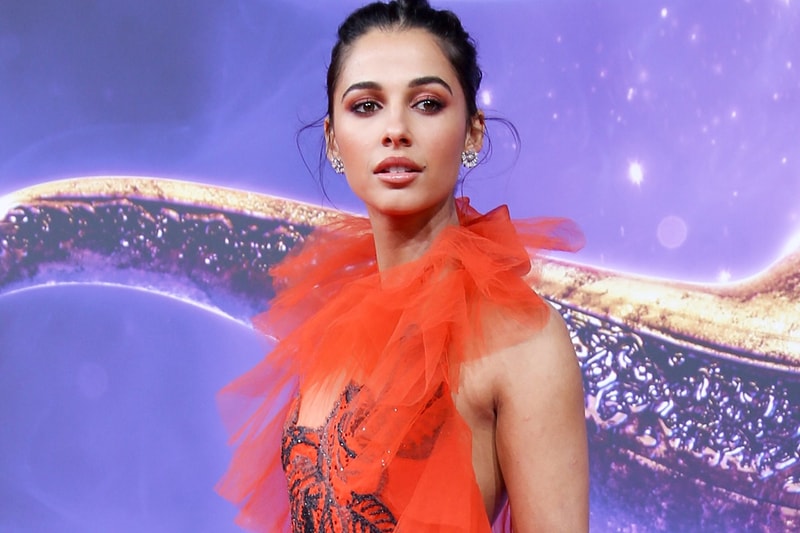 Film & TV
6 Breakout Stars and Actors to Watch in 2019: Naomi Scott, Ella Balinska & More
Get familiar with the rising stars in television and cinema.
6 Breakout Stars and Actors to Watch in 2019: Naomi Scott, Ella Balinska & More
Get familiar with the rising stars in television and cinema.
The first half of 2019 saw an influx of new talent across television and the movie industry. From Naomi Scott, who has earned praises from cinephiles for her portrayal of a modern Princess Jasmine in Aladdin, to Beanie Feldstein, who starred in one of the most relatable coming-of-age movies in recent years alongside Kaitlyn Dever in Booksmart, young actors from the U.S. and U.K. alike are making their mark in Hollywood with their incredible performances.
In no particular order, here are six of the breakout stars and actors you need to know in 2019.
With her stunning performance as the defiant Princess Jasmine in Disney's Aladdin live-action remake, Naomi Scott has easily become one of the biggest breakout stars of 2019. Expect to see more from the 26-year-old English actress and singer, as her next movie Charlie's Angels (directed by Elizabeth Banks) is slated to hit theaters on November 15. Watch the first trailer here for a sneak peak at the action-packed film, which also stars Kristen Stewart, Noah Centineo, and another actor-to-watch this year…
Joining Scott and Stewart as the lead Angels in Charlie's Angels is newcomer Ella Balinska. The 22-year-old British actress — who happens to be the goddaughter of British Vogue's Editor-in-Chief, Edward Enninful — will play the badass Jane Kano in the upcoming film. Judging from the trailer, the character appears to be someone who's skillfully trained in martial arts, but there's also a soft and romantic side to her. Can we just talk about the party scene where Jane is caught flirting with the "handsome nerd" portrayed by Centineo?
You may not have heard of Maya Hawke yet, but soon you'll likely find yourself Googling the actress as she will be appearing in the highly anticipated Stranger Things Season 3. In March, 2018, it was announced that the daughter of actors Uma Thurman and Ethan Hawke will be a new addition to the show's beloved cast. As revealed in previous trailers, Hawke plays an "alternative girl" named Robin, who works at the Scoops Ahoy shop located in the Starcourt Mall alongside Steve Harrington (Joe Keery).
In addition to Stranger Things, Hawke will also make an appearance in Quentin Tarantino's Once Upon a Time in Hollywood, slated to release stateside on July 26.
If you've been a fan of Netflix's Chilling Adventures of Sabrina, then you're probably already familiar with Tati Gabrielle, who plays the role of Prudence in the supernatural horror series. While she's best known for portraying one of the early villains in the show, the San Francisco-born actress actually made her first career breakthrough in 2017 when she landed a recurring role as Gaia in CW's apocalyptic drama, The 100.
With the next volume of Sabrina reportedly premiering in fall this year, television lovers can definitely expect to see more of Gabrielle in the near future.
Sierra Capri is another up-and-coming actor who has gained a legion of fans after being on a cult-loved Netflix show. The 20-year-old rising star plays Monse Finnie in the high school-themed series On My Block, which follows a group of close friends as they attempt to navigate this period of time in their lives. As the only female in their friend circle, Finnie is assertive, outspoken and unapologetically honest — all admirable qualities that Capri does an amazing job of translating on screen with her beautiful performance.
On My Block has been renewed for a third season with production reportedly beginning later this year.
Starring as the protagonist in the critically acclaimed coming-of-age comedy Booksmart, Beanie Feldstein (sister of Jonah Hill) has established herself as one of the best new actors in young Hollywood. While some were introduced to the actress by 2017 film Lady Bird, they're given another opportunity to see the full potential of Feldstein in the Olivia Wilde-directed Booksmart. Her portrayal of Molly, a top student who realizes she's missed out on enjoying time in high school only right before graduation, is not only painfully funny but also highly relatable.
Feldstein will be playing a main role in her next project, How to Build a Girl.
---
Share this article