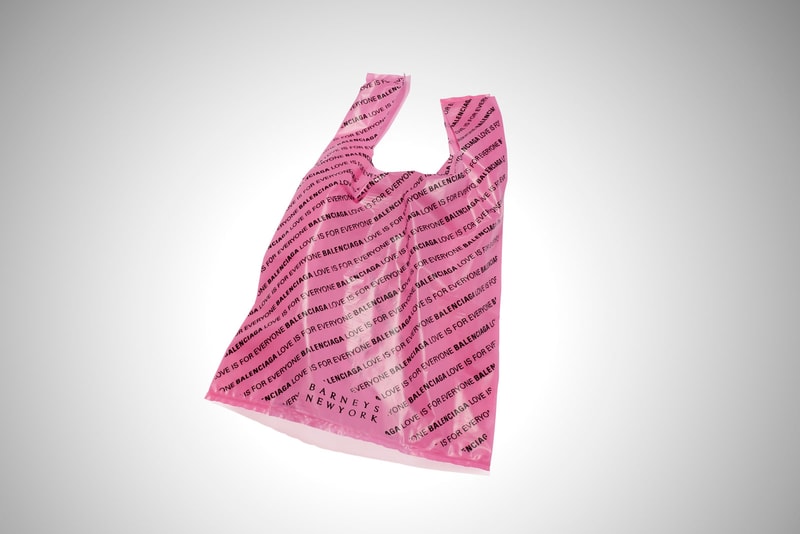 1 of 2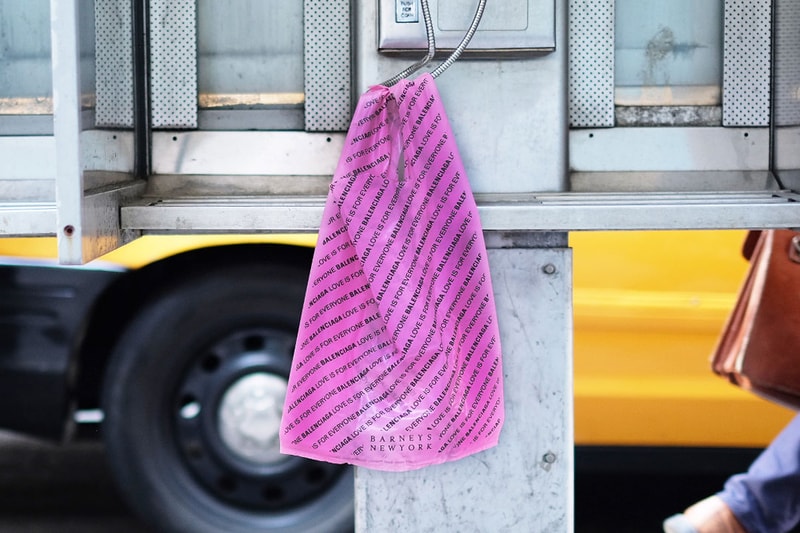 2 of 2
Fashion
Balenciaga and Barneys Are Giving Out Pink Deli Bags to Celebrate World Pride 2019
Find out where to pick up all around New York City.
Balenciaga and Barneys Are Giving Out Pink Deli Bags to Celebrate World Pride 2019
Find out where to pick up all around New York City.
In honor of New York and World Pride 2019, Balenciaga and Barneys New York are releasing a limited-edition deli bag. Made from cassava starch, which is earth-friendly, biodegradable and compostable, the bags will be available at 17 delis and other retailers along the NYC Pride Parade route on June 30.
The collaboration features a pink base with the quote, "BALENCIAGA LOVE IS FOR EVERYONE" repeated in a striped design. At the bottom, we also see the classic "Barneys New York" printed. If you're able to collect a few during Pride, we can see this becoming a chic New York-exclusive shopping tote. There's nothing more stylish than celebrating LGBTQ identity while also conserving the planet's well-being.
Browse our gallery of the tote images above, and scroll below to see where the totes will be located.
Andy's Deli
873 Broadway
Barneys New York Downtown
101 7th Avenue
Merci Market
59th 5th Avenue
Space Market
1 University Place
NY Gifts
375A 6th Avenue
Fantasy Party Inc
333 6th Avenue
The Smoking Shop
45 Christopher Street
Village Cigars
110 7th Avenue South
Andy's Deli
106 7th Avenue South
Blue Nile
324 Bleecker Street
King Deli
448 Hudson Street
The Leather Man
111 Christopher Street
Sam's Deli
275 West 4th Street
L&M Delicatessen
80 7th Avenue
Square Deli
168 8th Avenue
Merci Market
168 7th Avenue
The Blue
206 8th Avenue
7th Ave Smoke Shop
200 7th Avenue
Chelsea Gourmet Deli
259 7th Avenue
---
Share this article