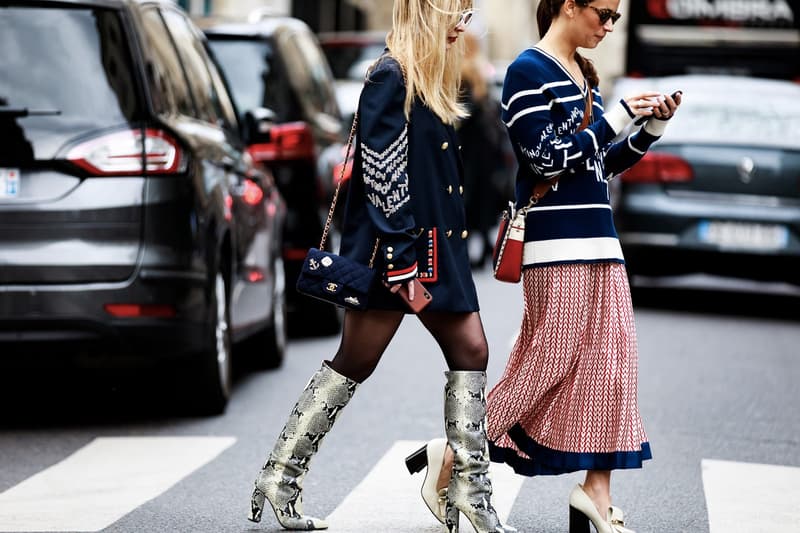 Fashion
How to Shop the Sales: All the Hacks You Need to Know
Make the most out of all the discounts.
How to Shop the Sales: All the Hacks You Need to Know
Make the most out of all the discounts.
Sale season is in full swing, and retailers all over the world are getting rid of previous collections by offering mouthwatering discounts on all your favorite designers. Ranging from must-have accessories and shoes to items below $150 USD, the online sales feature pieces from labels like Fendi, Alexander Wang, Gucci, ALYX, AMBUSH, Vetements, Balenciaga and more, and if you've been eyeing pieces for months, now is the time to get shopping.
The sales can also be overwhelming to navigate, which is why we've put together a five-step guide to ensure you make the most out of the ongoing deals. Keep reading on to figure out how you can secure your favorite items, while going easy on your wallet below.
1. Sign Up For Newsletters
Although the thought of your email inbox being spammed with junk may be terrifying, it is worth it during the sales. Brands and online retailers often give a preview or exclusive information to fans and subscribers before making everything available to the public, meaning that you'll be the first to know about any deals you could get your hands on. In addition, some emails even contain discount codes or vouchers for free shipping, so make sure to keep your eyes peeled.
2. Check For Free Shipping
Depending on where you're located, it can be tricky to figure out how much money you'll actually be saving. A lot of the time, an item will make it seem like you're getting a steal, but once checkout rolls around, you'll be charged for shipping as well as import charges. Browse the internet for free shipping deals, and check how much you'll have to spend in order to be eligible for free shipping. Sometimes it is worth spending a bit more on two items to get free shipping, rather than paying a big price to get your item delivered.
3. Compare Sites
This one may seem obvious, but always necessary. Sites like SSENSE, MATCHESFASHION, mytheresa.com, Browns and more tend to go on sale around the same time, and sometimes an item may be cheaper on one site than the others. Before getting too excited, make sure you compare a handful of online retailers to ensure that you're getting the best deal possible.
4. Don't Be Swayed by Discounts
When it comes to a good sale, it is easy to get excited. When all your favorite items get discounted, you often get ahead of yourself and end up spending money on items that seem like a good deal rather than something you've been dying to own. Make sure you think about the item you're buying, and make sure you know you really want it for the item it is, not just because it seems cheap.
5. Treat Yourself
If you've been eyeing a piece for months, get it. The sales are the perfect time to click home items that you've been dreaming about, even if they may still be pricey. Treat yourself to one item, and cherish it.