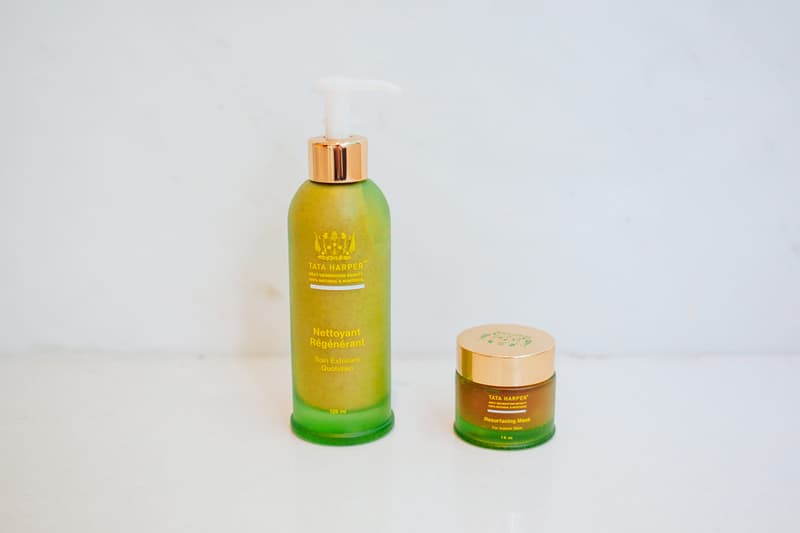 Beauty
Tata Harper's "Glow Getter" Skincare Hack Is This Editor's Favorite Beauty Secret
Find out why this week's "Editor's Pick" is a game-changer.
Tata Harper's "Glow Getter" Skincare Hack Is This Editor's Favorite Beauty Secret
Find out why this week's "Editor's Pick" is a game-changer.
I recently attended a master class hosted by Tata Harper herself and I can say with absolute certainty that I have been doing skincare wrong my entire life. To start, I wasn't even aware that there were beauty options out there that were formulated with 100-percent natural, non-toxic, organic ingredients. Everything that goes into the brand's products are grown on Tata's own farm in Vermont. What began as a difficult journey seeing her stepfather battle cancer, soon flourished into a lifelong mission for the Columbia-born entrepreneur to reinvent the current offering of beauty and skincare on the market. Intent on finding a solution to the chemical-ridden products rampant within the industry, Tata formulated a line of skincare that put the safety of women's health first. The result is a vast offering of cleansers, oils, serums and more that are not only effective, but also completely clean of toxins and other harmful (or even questionable) ingredients.
In the class, we went through a comprehensive introduction to Tata Harper's skincare line. Trying out a wealth of boundary-pushing products, I learned many a trick and discovered that my method of applying eye cream was very much incorrect. However, among the various takeaways that I gathered that day, the most significant was when I learned the "Glow Getter" skincare hack. Read on to find out about this week's "Editor's Pick," and why I will never be the same without this product duo.
1 of 2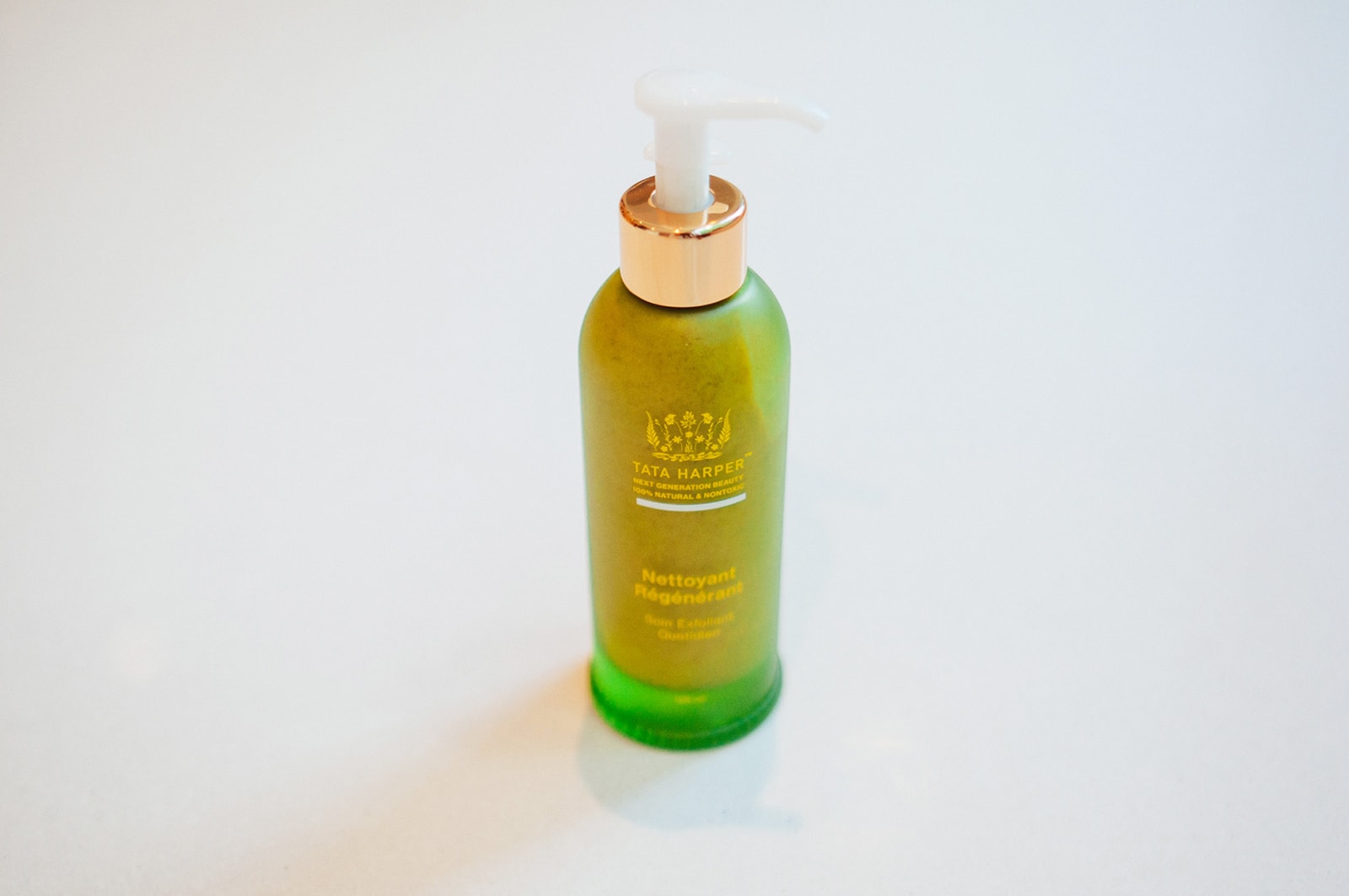 2 of 2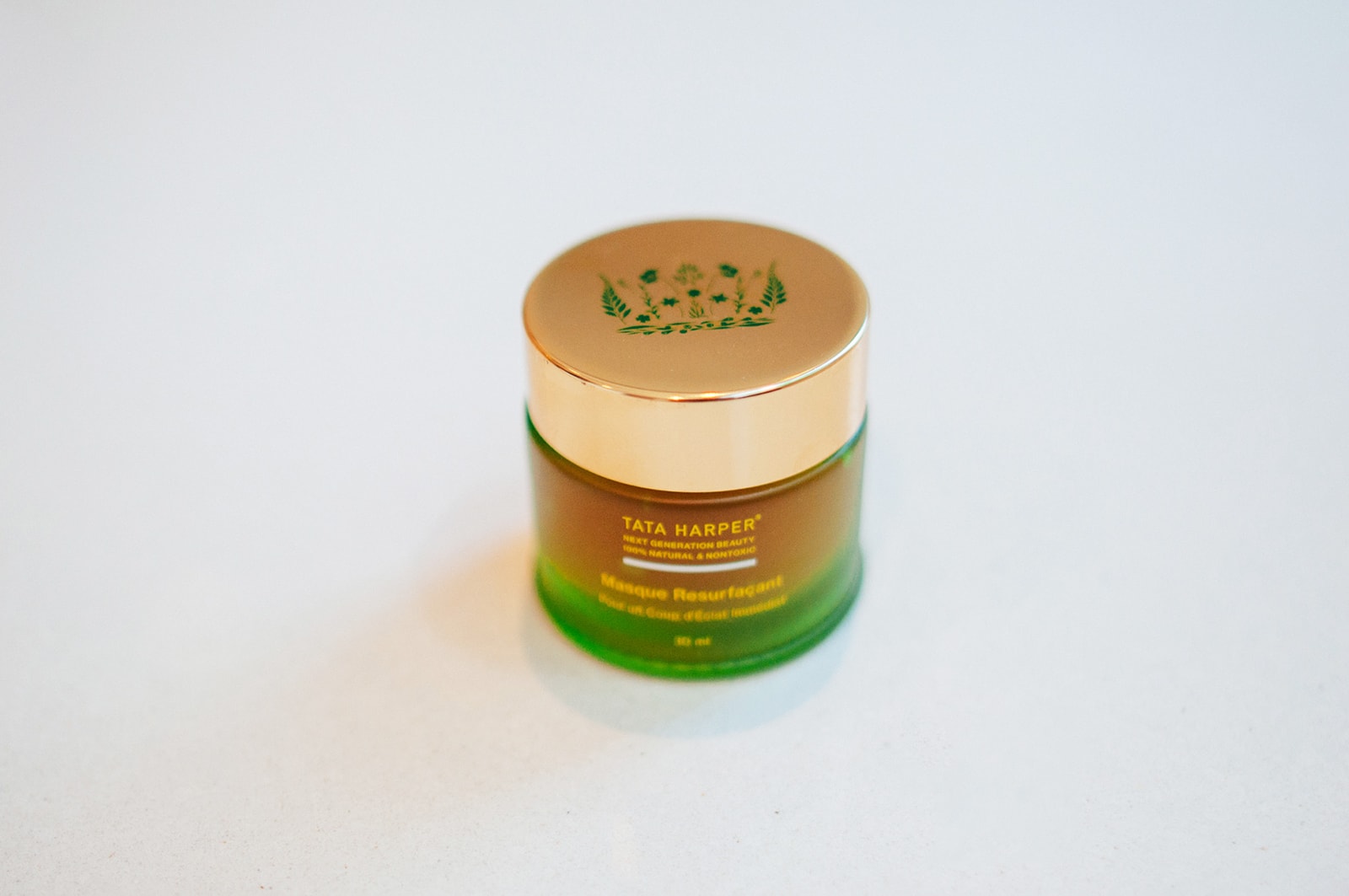 WHAT IS IT: Tata Harper Regenerating Cleanser and Resurfacing Mask
WHY IT'S WORTH THE HYPE: Together, these two products make up what Tata Harper refers to as the ultimate "skincare hack." The duo essentially mimics the effects of a peel, without the extended time of waiting that the process typically demands. As you might guess from the method's name, "Glow Getter," you can expect skin that is absolutely radiant once this technique is complete. The first step is the Regenerating Cleanser, which is a daily BHA exfoliant that polishes your skin with a deep clean. Although I have always been hesitant to use exfoliants regularly, Tata actually recommends using this particular product every morning. By essentially removing all of the impurities from your face first thing when you wake up, you can kickstart your day with beautifully clear and luminous skin.
With the Regenerating Cleanser, you want to apply enough so that the product creates a thin, white foam on your face. Rub thoroughly with circular motions. This is where the class took an unexpected turn – once you're satisfied with your cleanse, don't rinse off the foam. Instead, layer the Resurfacing Mask directly on top of the Cleanser and let stand for five minutes (in the class, we were given brushes to apply the Mask but because I'm not as well-equipped at home, I apply with clean hands). Once the "peel" application time is over, you can then rinse off both layers with warm water. The result is baby soft skin that I have honestly never been able to achieve from my own bathroom. My skin usually feels so refreshed and plump after this treatment that I skip makeup foundation altogether. Described by the brand as the perfect mid-week boost, the "Glow Getter" routine is nothing short of a life-saver.
WHERE YOU CAN FIND IT: You can find the Regenerating Cleanser ($82 USD) and Resurfacing Mask ($62 USD) now at Tata Harper's web store, as well as at select stockists such as Joyce Beauty.
Share this article