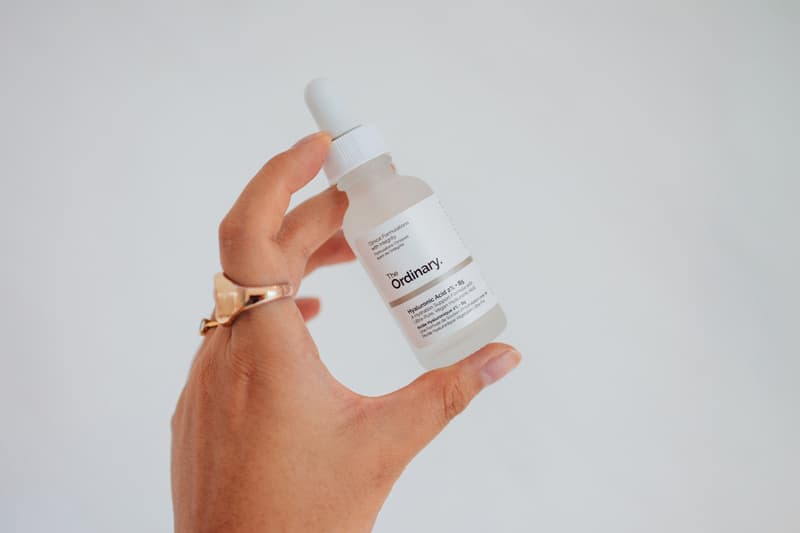 Beauty
Here's What Happened When I Tried Hyaluronic Acid for the First Time
A review of The Ordinary's Hyaluronic Acid 2% + B5.
Here's What Happened When I Tried Hyaluronic Acid for the First Time
A review of The Ordinary's Hyaluronic Acid 2% + B5.
All year, I've been hearing about how hyaluronic acid serums are must-have holy grail skincare products in people's beauty cabinets due to their molecular water retention ability. The Ordinary's Hyaluronic Acid 2% + B5 was an easy first choice to test out whether I need to add the supposedly magical ingredient into my skincare regime, not only because it's affordable, but also because I love Deciem's minimalist, shelfie-worthy packaging.
What separates this serum from other hyaluronic acid products is that instead of drawing water out to the skin's surface for a temporary appearance of hydration, the formula contains three sizes of molecules for true, in-depth hydration. Read on to see what I thought of the serum.
The first thing I loved about the product was the texture. Initially, it glides on like an oil, but it dries smooth like a gel so it doesn't leave any residue or tackiness on top of my face. I'm a fan of The Ordinary's dropper packaging because it makes it easy to portion out the serum. I only need two drops for my entire face, and anything more would be too goopy. The product soaks into the skin quickly, so it's perfect for applying after toner and before cream. After using it for a week, the texture of my skin was definitely more noticeably plump and moisturized. I felt like it really made my skin healthier because even when I use it intermittently, the pillowy effect still lasts.
The bottle says to use it both in the morning and night, but since I have oily to combination skin and live in a humid climate, I found that it was too much product to have on my face during the day. Although the serum paired well with my nighttime routine, it peeled under my sunscreen and makeup products, so I would stick to just using it in the evening. Another thing to note is that if you have any freshly popped pimples or open cuts on your face, you should avoid using this product since it stings a bit. Otherwise, the serum is the perfect addition to my skincare arsenal.
The Ordinary's Hylauronic Acid 2% + B5 serum is available for $7.50 USD at Cult Beauty's online store and Deciem retail shops. To learn more about hyaluronic acid, check out our article about the benefits here.