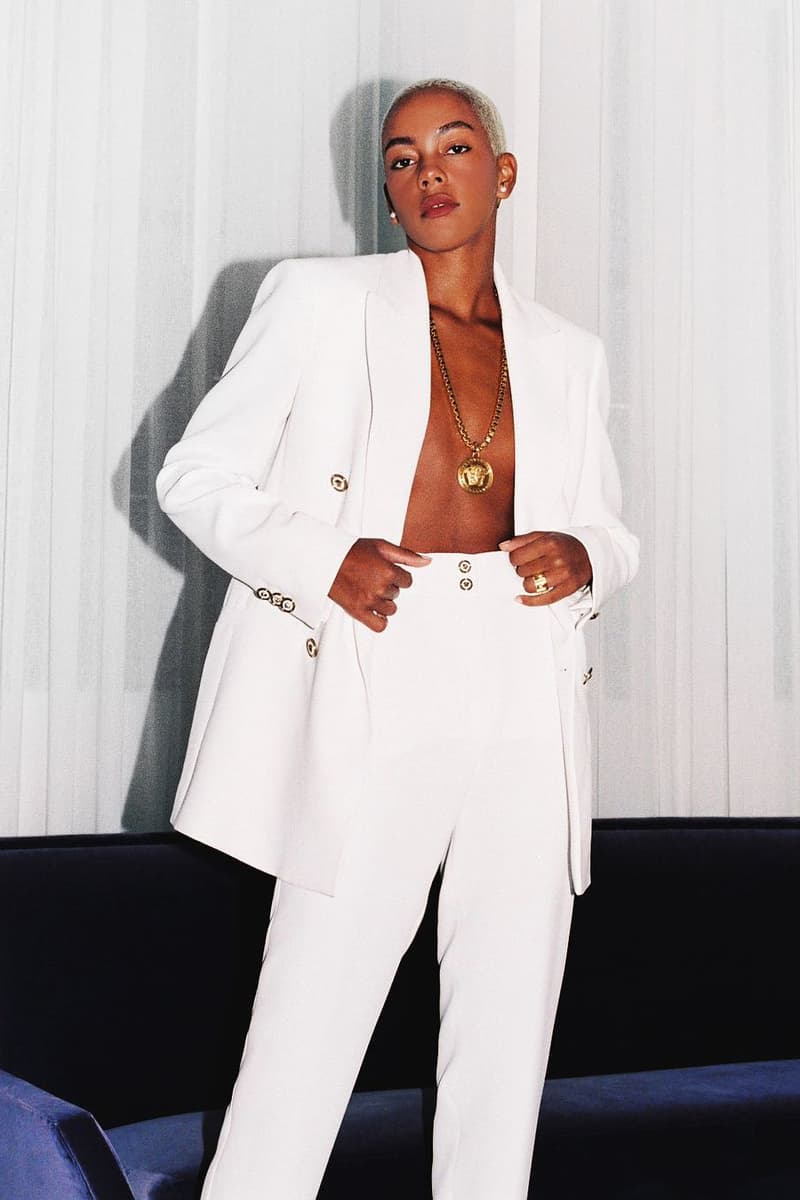 Here Are 5 Wedding Outfit Ideas If You Want to Be the Best Dressed Guest
Filled with designer picks from Off-White™, Jacquemus, Gucci and more.
Fashion
Here Are 5 Wedding Outfit Ideas If You Want to Be the Best Dressed Guest
Filled with designer picks from Off-White™, Jacquemus, Gucci and more.
Summer wedding season has officially kicked into full swing. If you're like us, you might be getting ready to purchase dresses, accessories and sandals or sneakers that you'll need for the weddings you'll be hitting up later this year. But if you're a planner, you have thankfully given yourself a checklist of the essentials you'll absolutely be needing.
To make things a bit easier for you, we've handpicked five wedding looks you can purchase right now. Our editor-approved selections feature an assortment of picks from Jacquemus, Gucci and GANNI to name a few.
Keep scrolling below to check out five stylish looks perfect for weddings.
1. Floral Gown & Quirky Accessories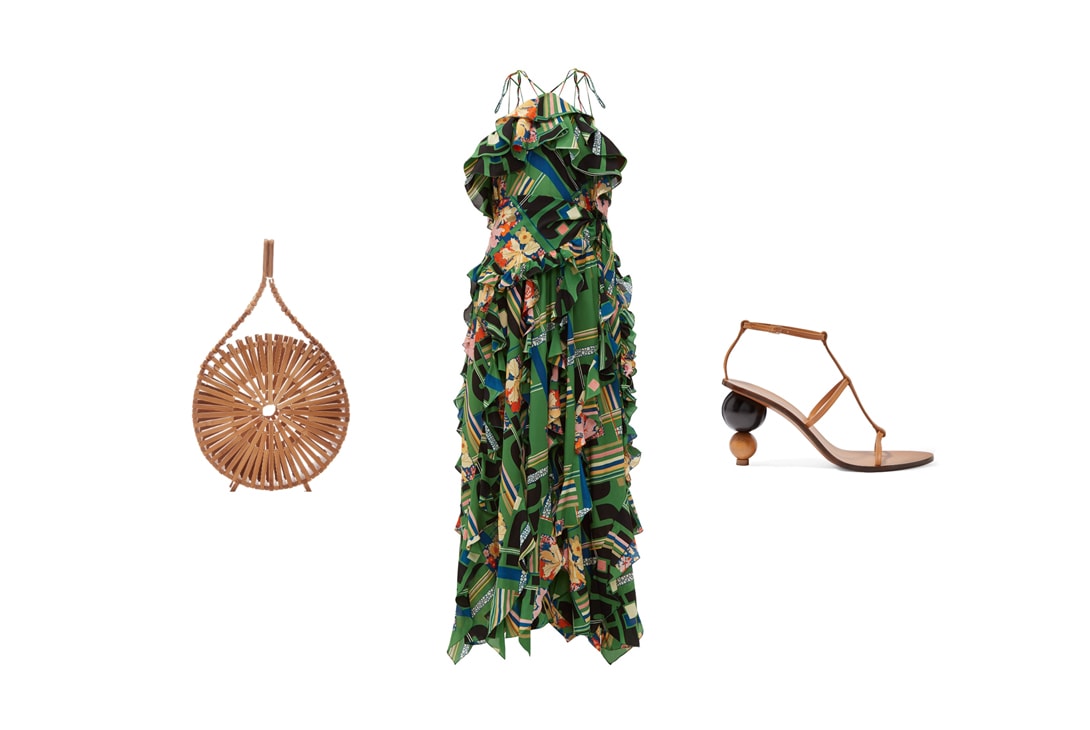 Gucci's Check-Print Ruffled Silk-Crepe Gown ($5,713 USD) is ideal for the experimental friend in your group chat. It's easy to wear and would look great with just about anything. You can add a hint of eccentricity to your outfit by throwing on these quirky Eden Leather Sandals by Cult Gaia ($400 USD). Top off your look with the Mini Zaha Bamboo Bag ($130 USD) also by the same brand.
2. Slip Dress & Platform Sandals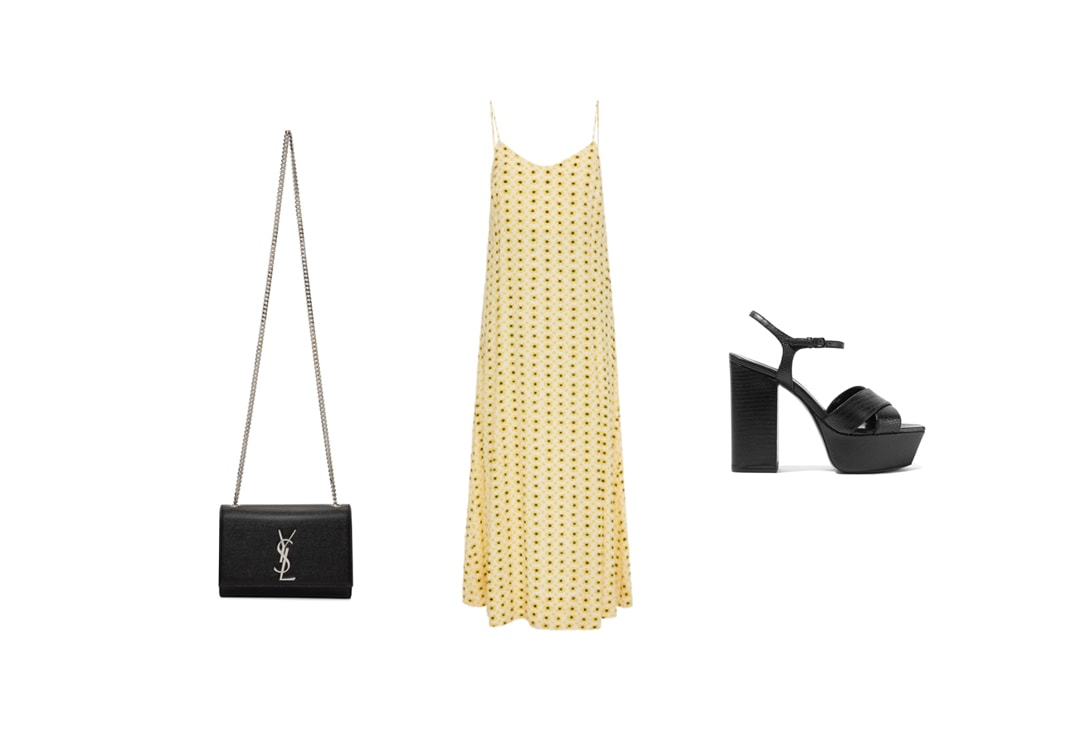 Slip dresses aren't going anywhere this season, GANNI's Printed Crepe Midi Slip Dress ($225 USD) offers a hit of color perfect for if you don't want to wear a heavy dress. Saint Laurent's Platform Sandals spruce up this look, while the fashion house's Small Kate Chain Bag ($1,295 USD) brings everything together.
3. Open Back Dress & Whimsical Accessories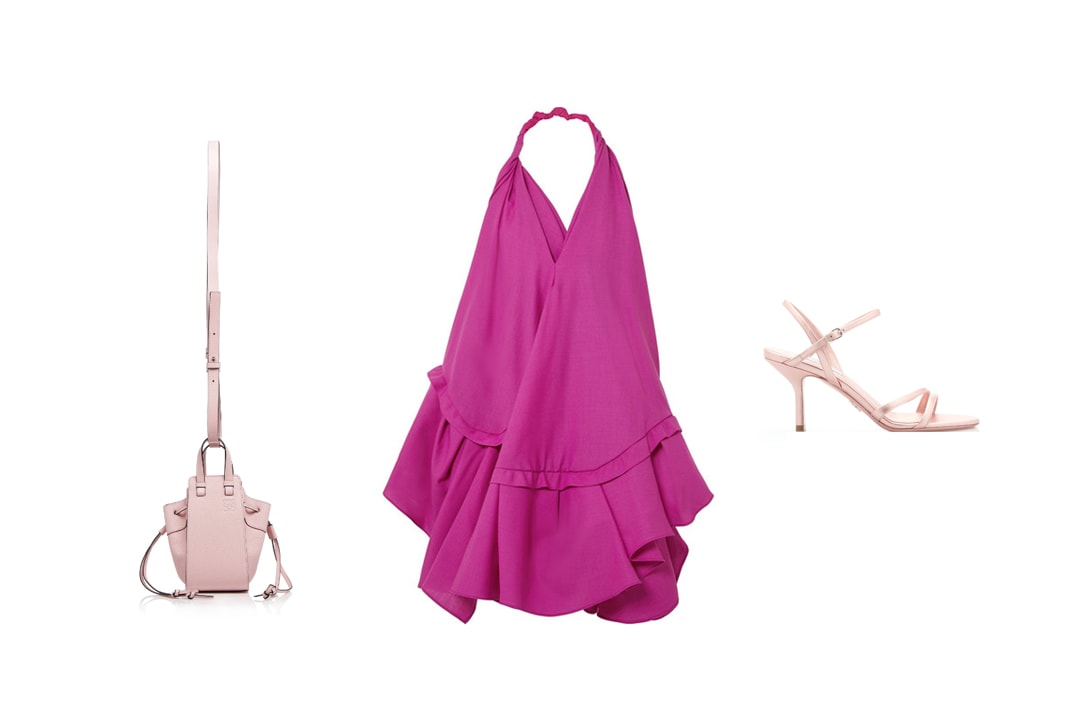 Let Jacquemus' Rosa Open-Back Asymmetric Halterneck Dress be your guiding light for this look. We're still not tired of millennial pink bags and shoes. Prada's Metallic Leather Sandals ($750 USD) and Loewe's Hammock Shoulder Bag ($1,900 USD), when paired together, will make you feel like you're a kid in a candy store, a fancy kid.
4. Pussy-Bow Blouse & Logo Pants
If you're looking to shake things up and show up to the wedding without a dress, start by buying Off-White™'s Logo Wide-Leg Pajama Pants. Keep these luxe vibes going by styling them with Givenchy's Pussy-bow Silk Crepe Blouse, an equally fitting selection. For accessories, keep things minimal with Bottega Veneta's Watersnake-Trimmed Satin Clutch and the Virgil Abloh-designed Zip-Tie Suede Boots.
5. Plaid Suit & Sneakers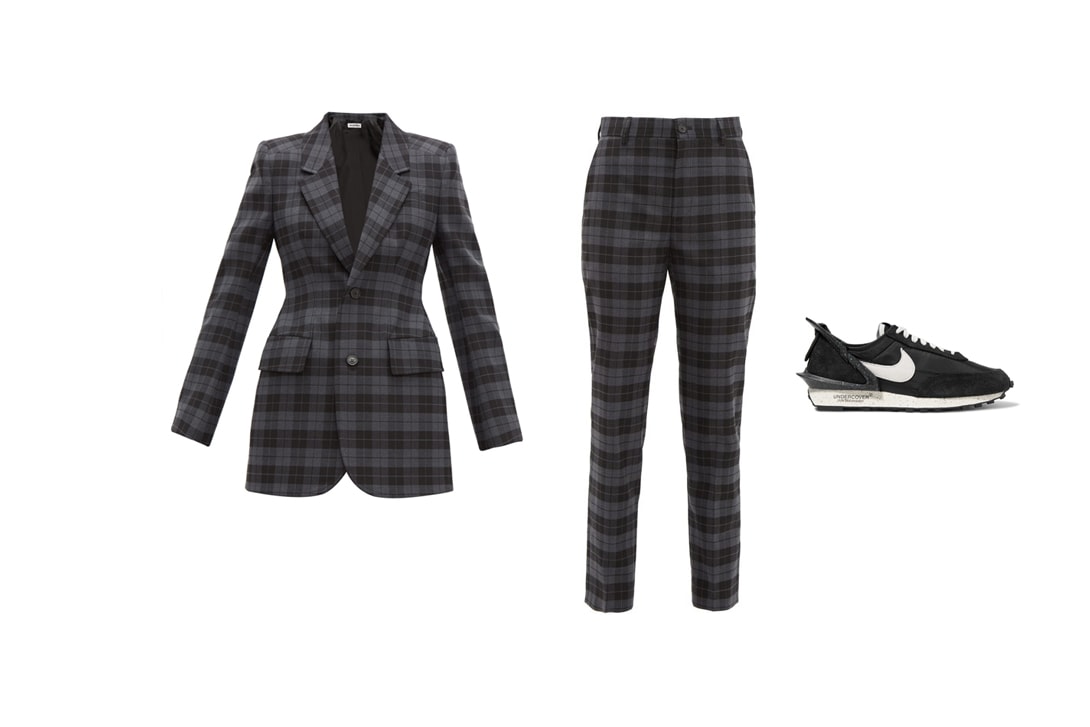 Undercover x Nike's Daybreak sneaker ($160 USD) is perhaps one of the best footwear releases of 2019 so far. This silhouette is a great starting point if you know you'd like to wear a masculine look to the event. Splurge on Balenciaga's Hourglass Checked Twill Blazer ($2,990 USD) and its matching Twill Tapered Trousers ($950) if you'd like to be the guest everyone is asking to take a picture with.
---
Share this article