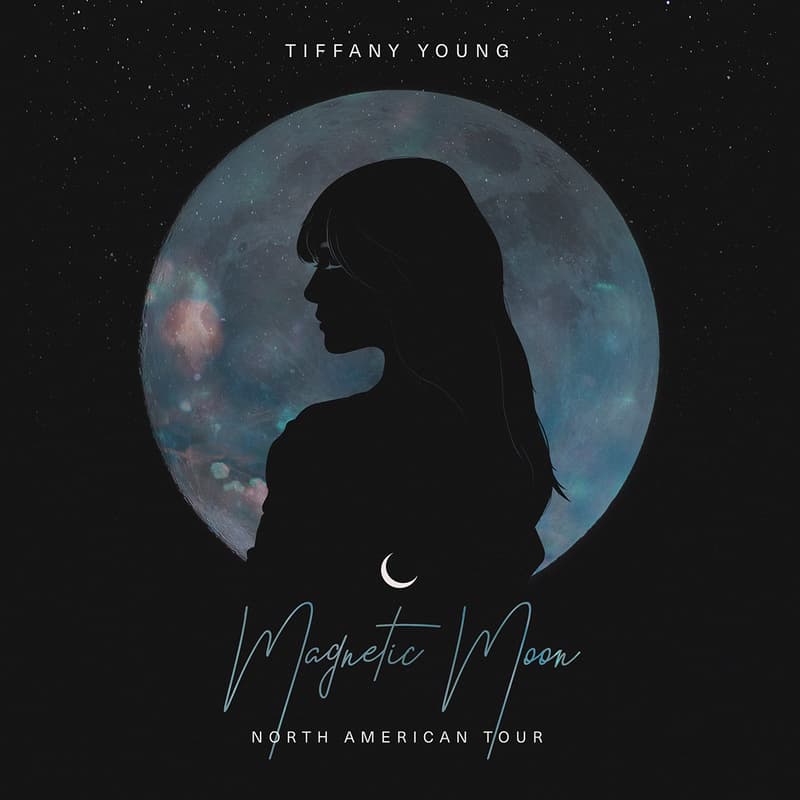 Music
Tiffany Young Announces North American Tour, 'Magnetic Moon'
With 18 stops including Chicago, New York and LA.
Tiffany Young Announces North American Tour, 'Magnetic Moon'
With 18 stops including Chicago, New York and LA.
Following the release of her first U.S. EP Lips on Lips, Tiffany Young has announced that she'll be going on an 18-date North American Tour later this year. The Magnetic Moon tour will kick off on October 25 in San Francisco, followed by Vancouver, Portland and Seattle and more stops on the East Coast, before wrapping up in Young's home state of California.
"It has been hard for me to rest, because I have been so inspired by you, which is why I've been in the studio almost every day with some new producers day dreaming about how and when I'm gonna be able to share this music with you, which is why I'm happy to let you guys know that new music is coming sooner than you think." Tiffany says in an interview with Entertainment Tonight.
She continues to share her excitement for her upcoming tour in a press release:
"New music and a North American tour is coming. My fans have created such a positive and safe place online, I want to bring that love and energy to life for them in a tour. Magnetic Moon will be my first official North American tour with new music and a new full show to celebrate open hearts and open minds, our open hearts eve. See you soon and love you."
Check out the full list of dates below. Fans may now register for presale of Magnetic Moon tickets online. Via the same link, you may also enter to win two tickets, in addition to soundcheck access and even autographed tour merch.
Registration ends on June 25 at 5 p.m. PST/ 8 p.m. EST and presale starts June 26 at 10 a.m. local.
Tiffany Young Magnetic Moon North American Tour
Fri 10/25
San Francisco, CA
Sun 10/27
Vancouver, BC
Mon 10/28
Portland, OR
Tue 10/29
Seattle, WA
Fri 11/01
Minneapolis, MN
Sat 11/02
Chicago, IL
Mon 11/04
Toronto, ON
Wed 11/06
Philadelphia, PA
Fri 11/08
Boston, MA
Sat 11/09
Washington, DC
Sun 11/10
Brooklyn, NY
Tue 11/12
Raleigh, NC
Wed 11/13
Atlanta, GA
Fri 11/15
Houston, TX
Sat 11/16
Dallas, TX
Mon 11/18
Denver, CO
Wed 11/20
Phoenix, AZ
Thu 11/21
Los Angeles, CA
---
Share this article