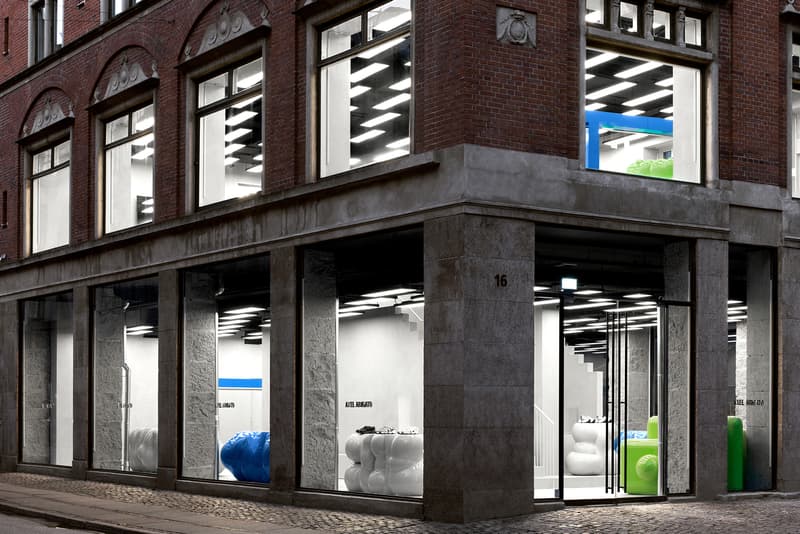 1 of 15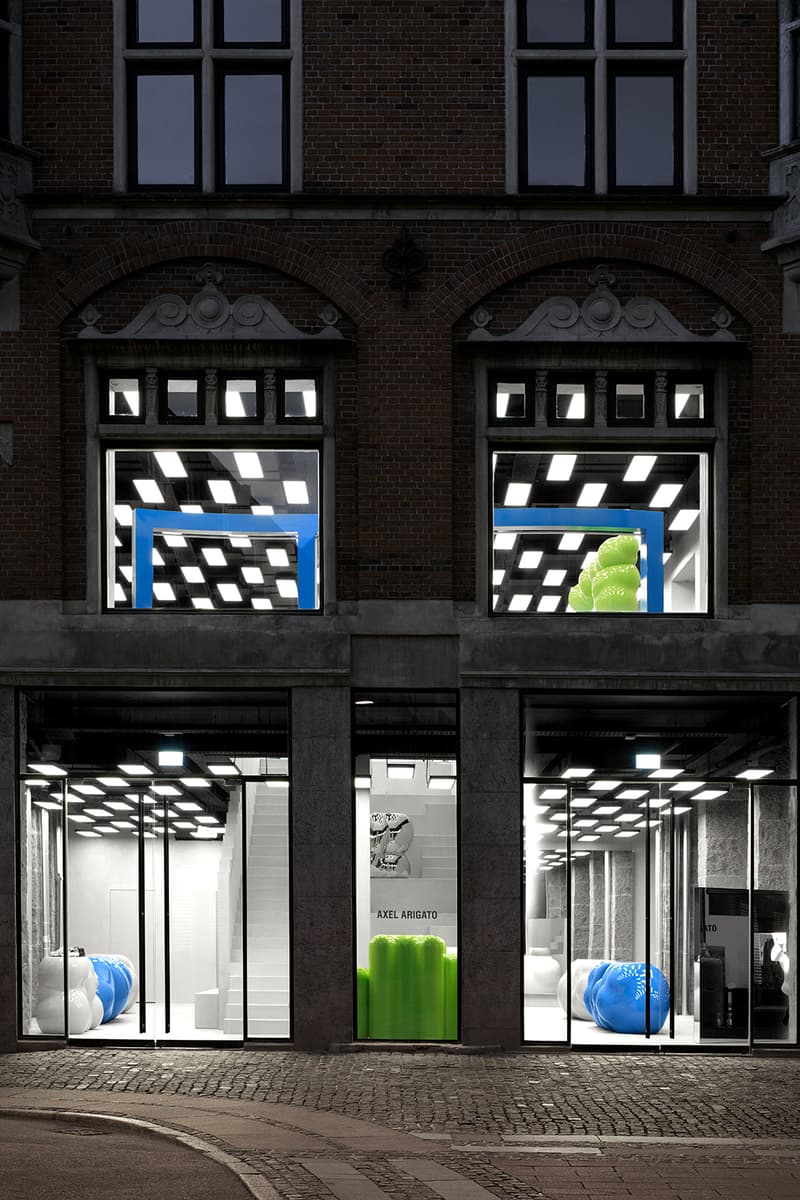 2 of 15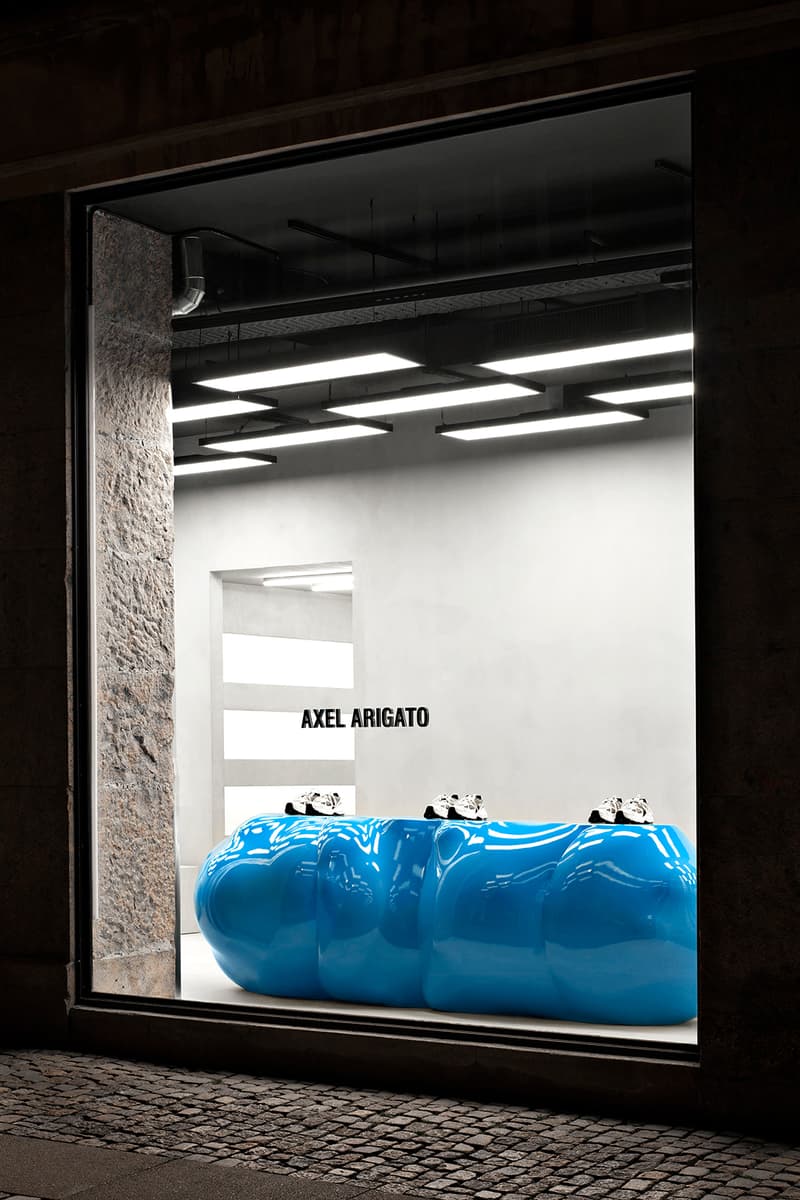 3 of 15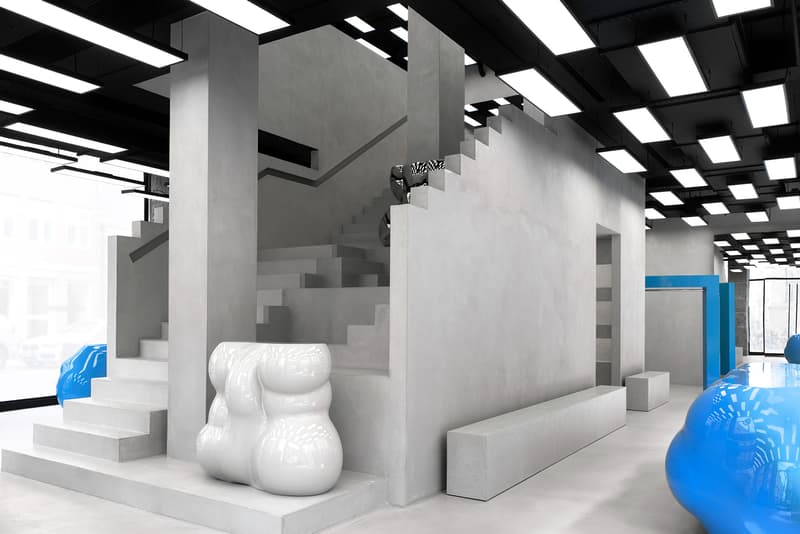 4 of 15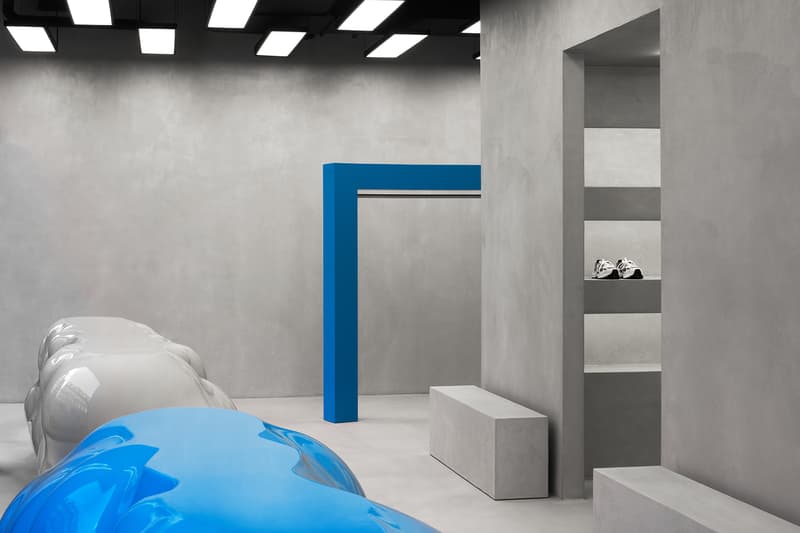 5 of 15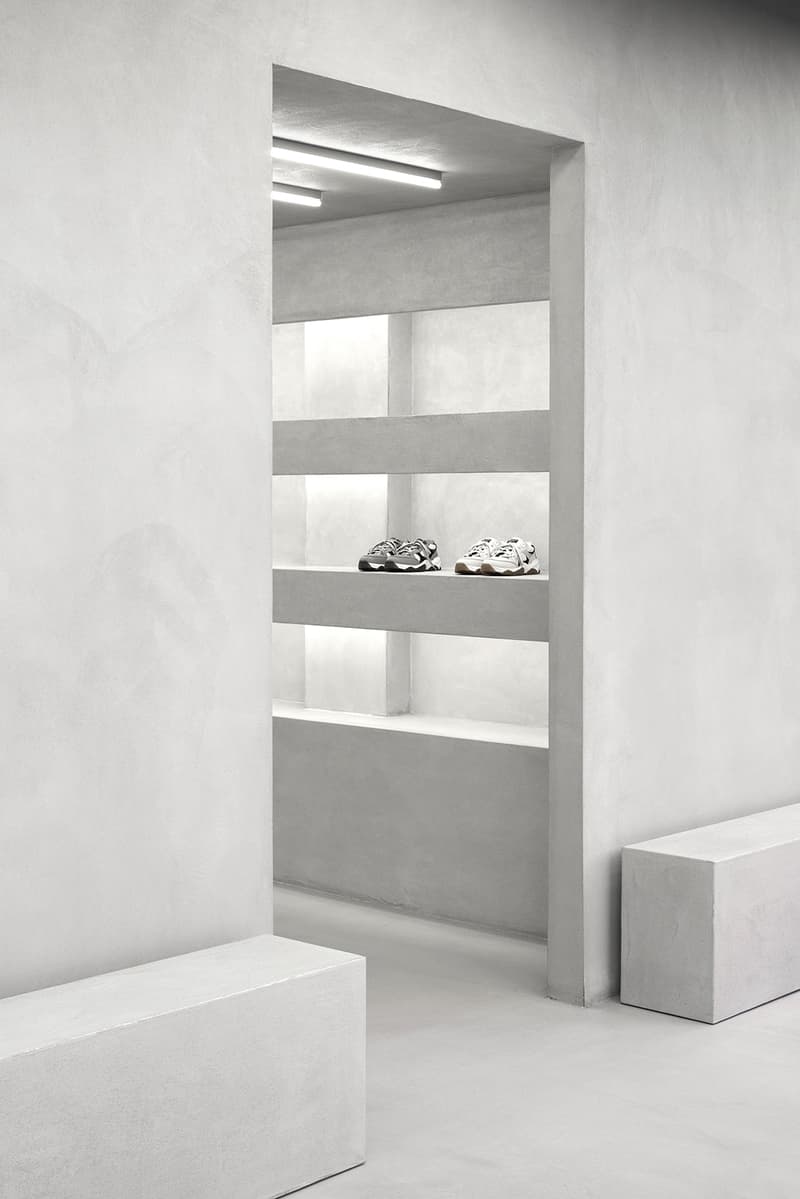 6 of 15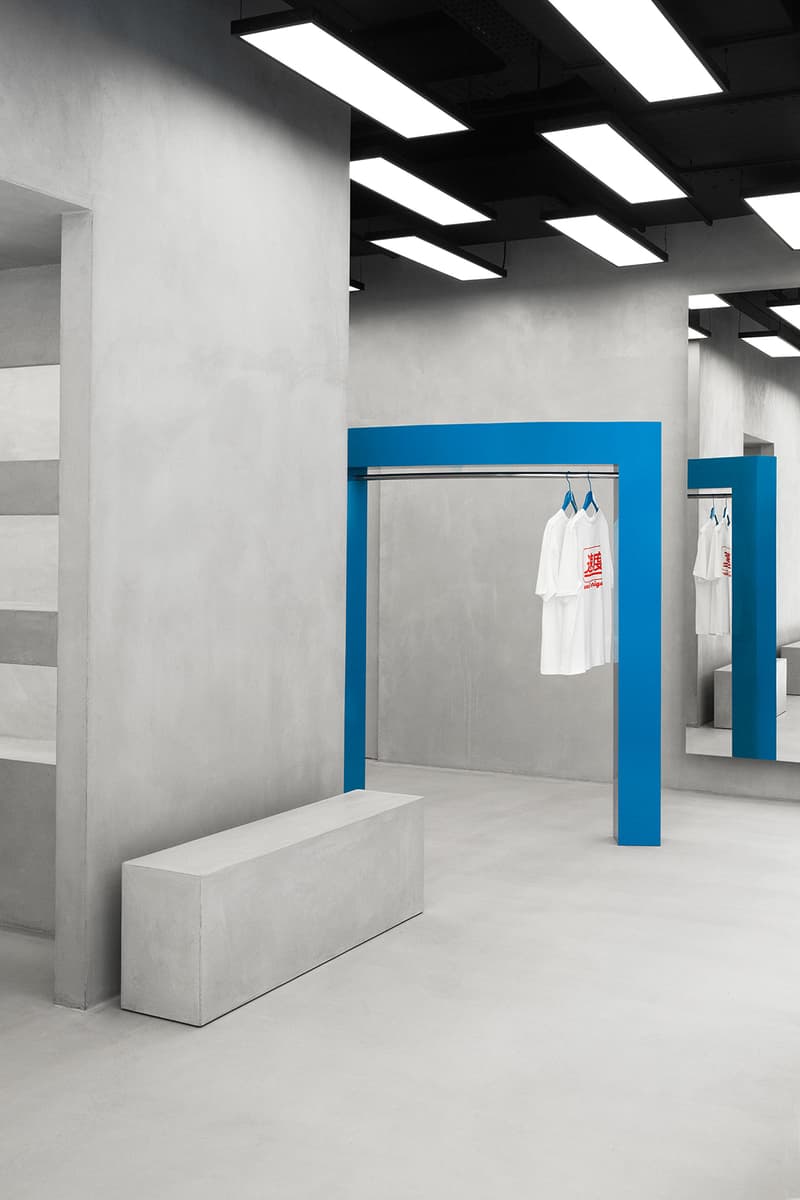 7 of 15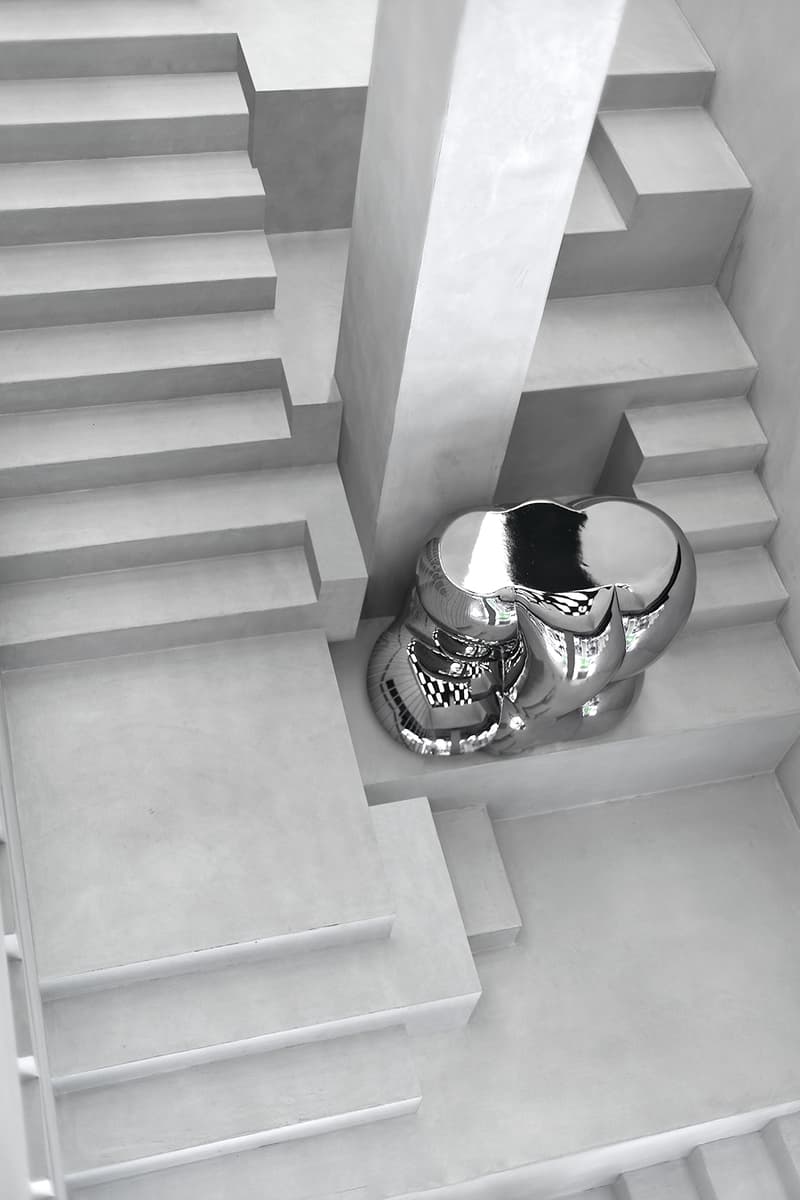 8 of 15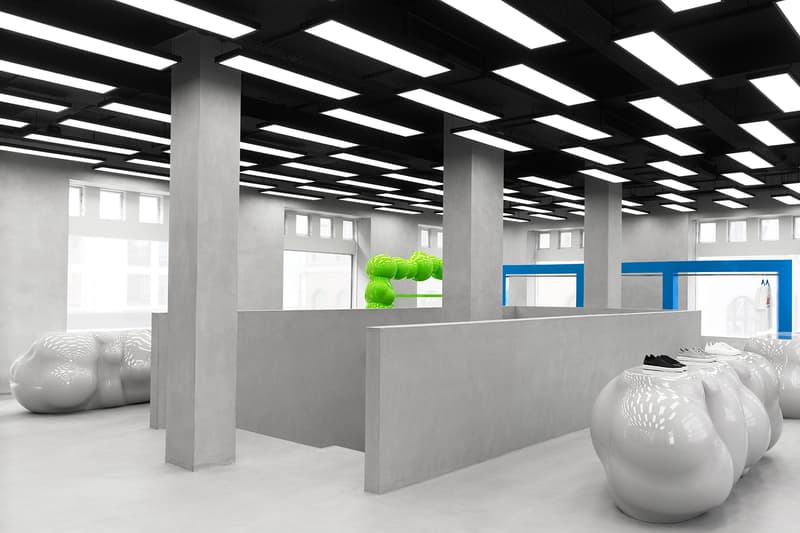 9 of 15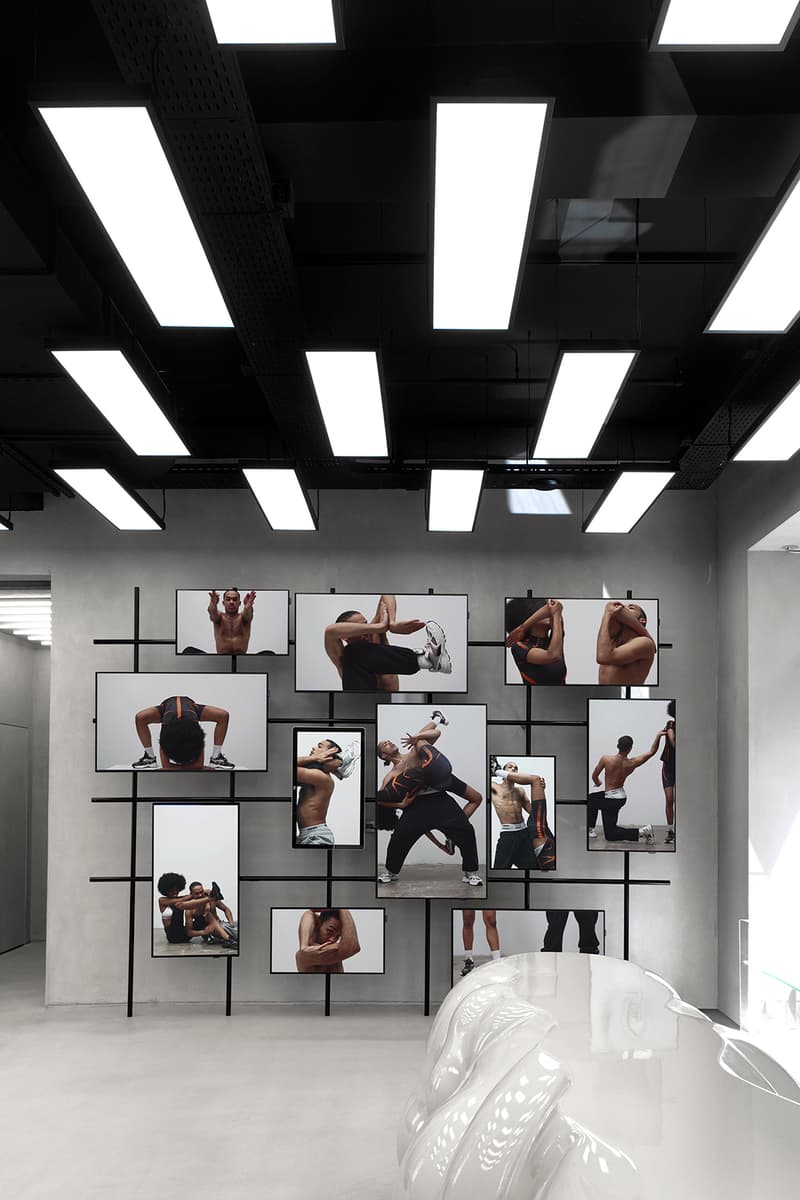 10 of 15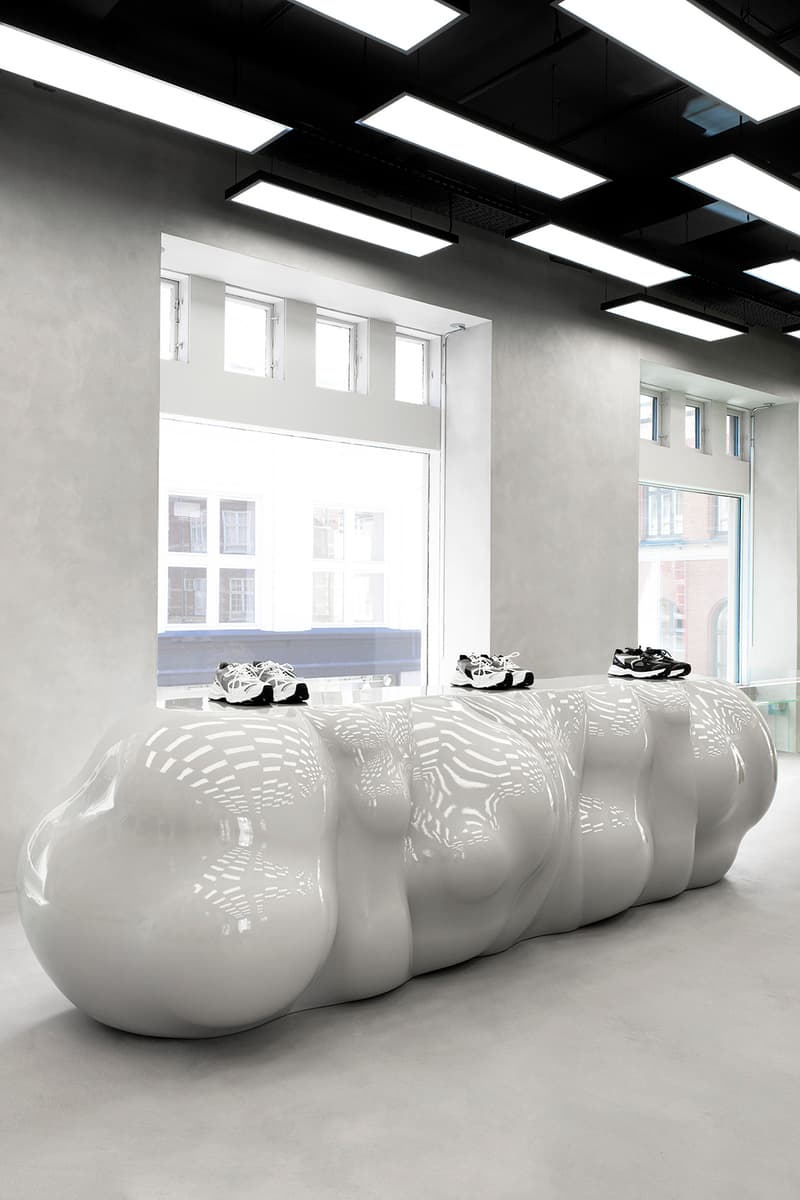 11 of 15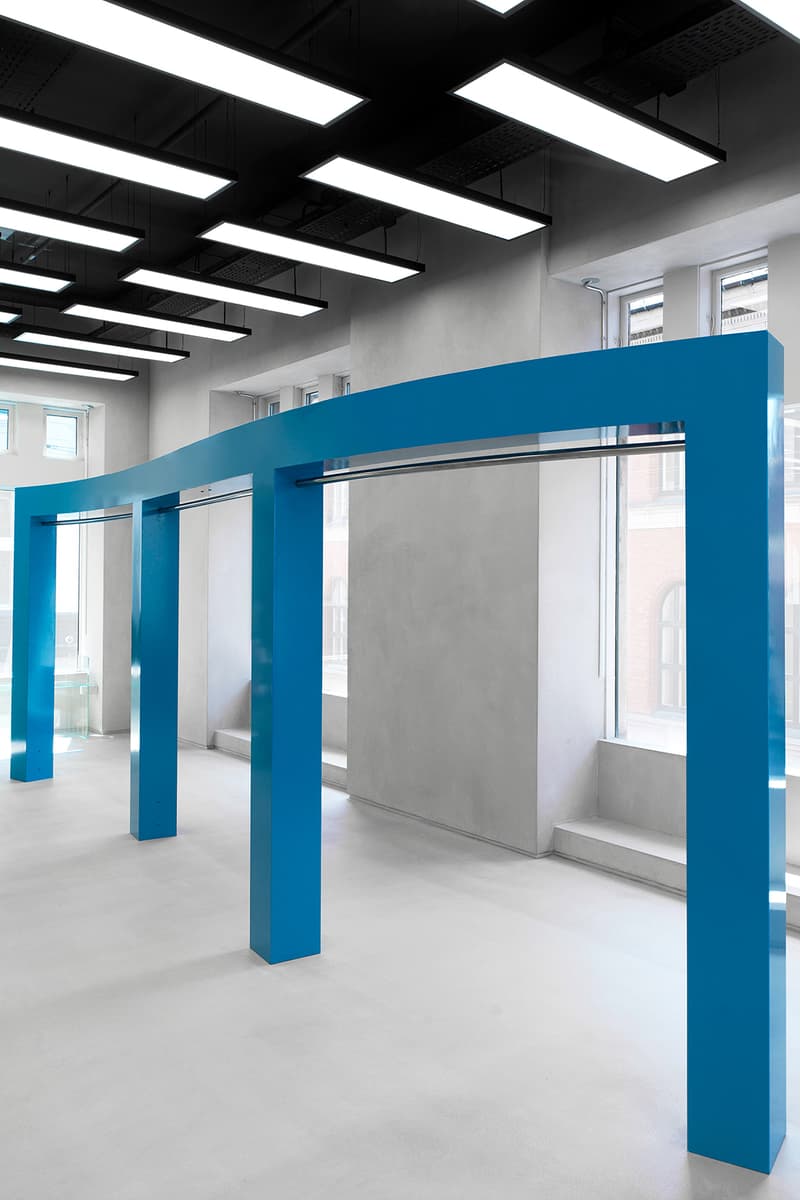 12 of 15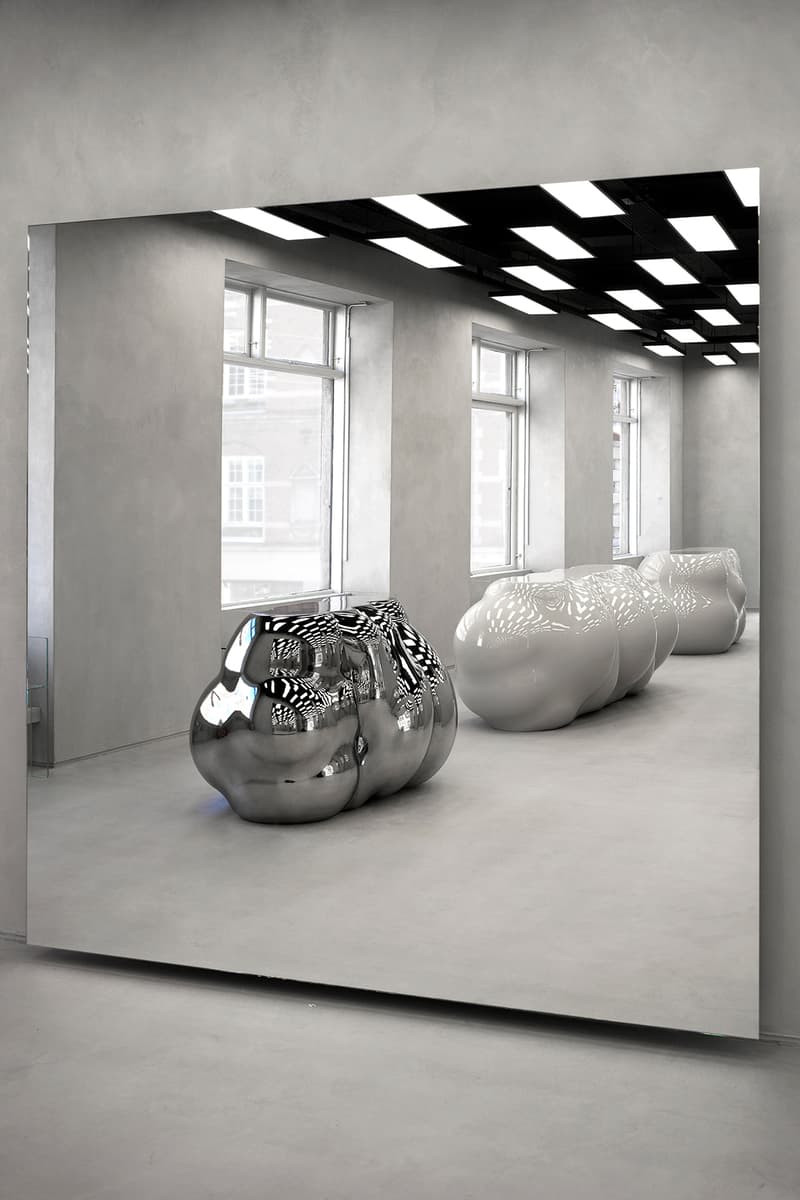 13 of 15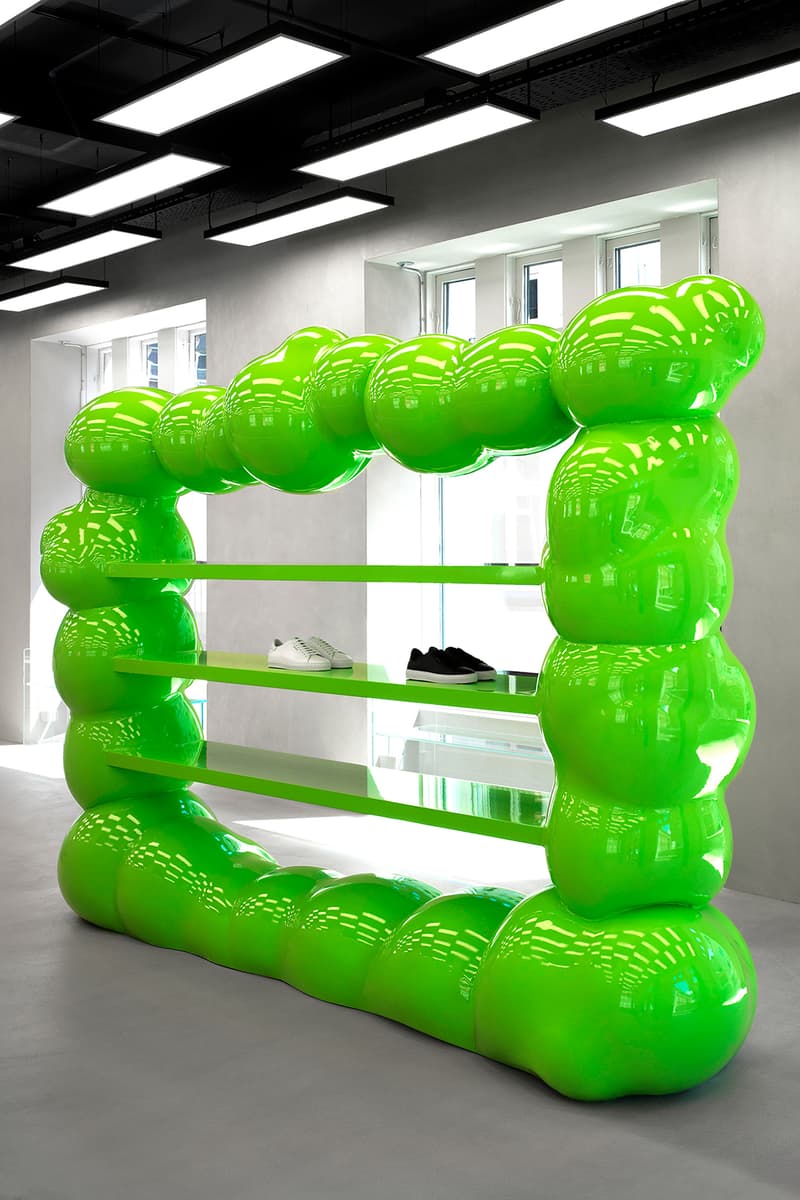 14 of 15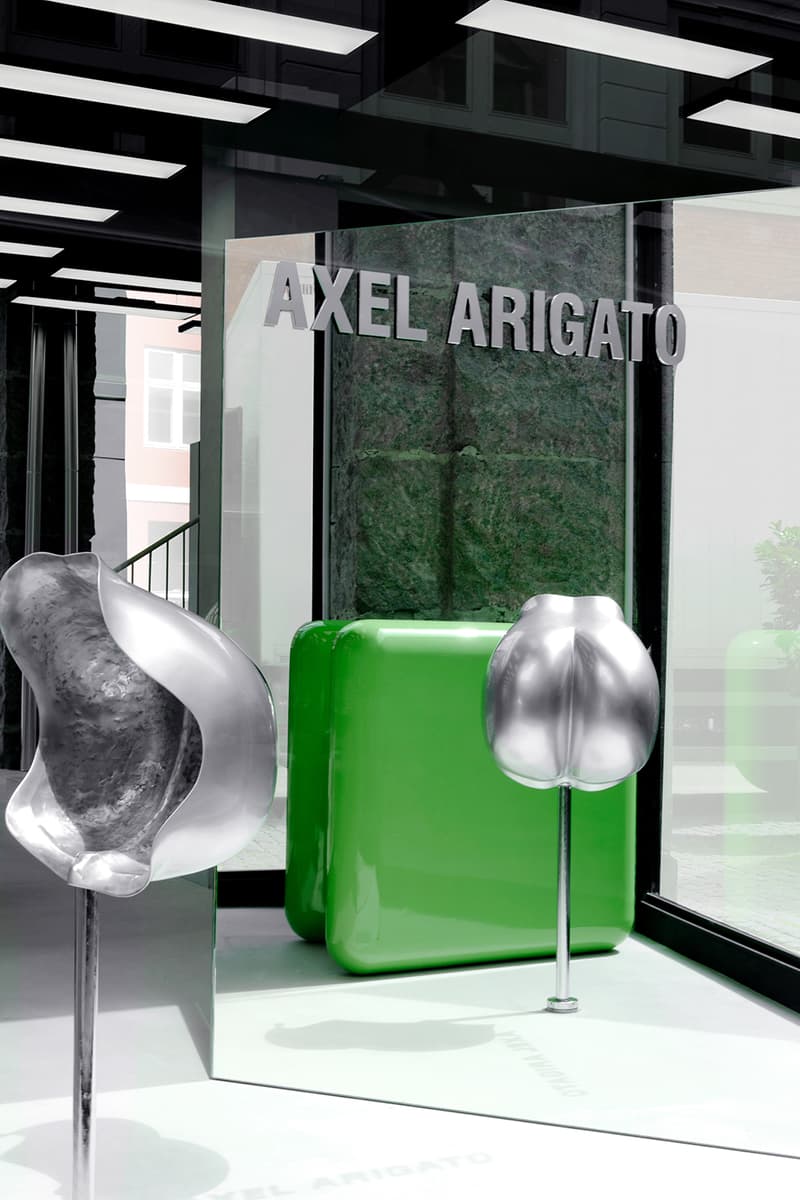 15 of 15
Culture
Axel Arigato Unveils Its Latest Flagship Store in Copenhagen
Take a full look at the gallery-like space here.
Axel Arigato Unveils Its Latest Flagship Store in Copenhagen
Take a full look at the gallery-like space here.
After releasing a dad-style sneaker silhouette, Axel Arigato now reveals its newest flagship store landing in Copenhagen, Denmark. The location arrives following the Swedish brand's success of a pop-up store and first-ever music festival "Posthuman" earlier this year in the city.
With over nine months of construction, the store is the biggest flagship the label has ever opened, spanning 270 square meters across two floors. The interior is filled with brutalist and minimalist elements unlike its traditional exterior, with large structures like a giant staircase in raw concrete where products are displayed along with artworks. Against the light grey palette of the entire store interior, futuristic cloud-like installation podiums can be found in contrasting colors on both floors. LED panels light up the space atop an exposed black ceiling, and a range of screens in different sizes are spotted against a wall on the first floor, which will be used for displaying creative content.
For the flagship opening, Axel Arigato teamed up with artist Kiri-Una Brito Meumann for a sculpture titled "#SilverDerriere" which resembles a real-life female bottom. This piece is placed inside the space to encourage interaction with the brand's customers. "Our mission has always been to work without boundaries and bridge fashion, art, commerce and community. I believe that architecture is something that comes to life and receives a purpose by the interaction of people," creative director Max Svardh stated in a press release.
While Axel Arigato has another store in the works for this year, it is planning on expanding to more locations both online and offline. With all flagships created in collaboration with long-time partner Christian Halleröd, this gallery-like space carries a selection of books, magazines and more in addition to the full range for both men and women's footwear, ready-to-wear and accessories. Scroll through the gallery above to take a closer look at the two-storey location. Make sure to stop by if you have plans to travel to Denmark.
Axel Arigato Copenhagen Flagship Store
Pilestræde 16
1112 Copenhagen, Denmark
---
Share this article