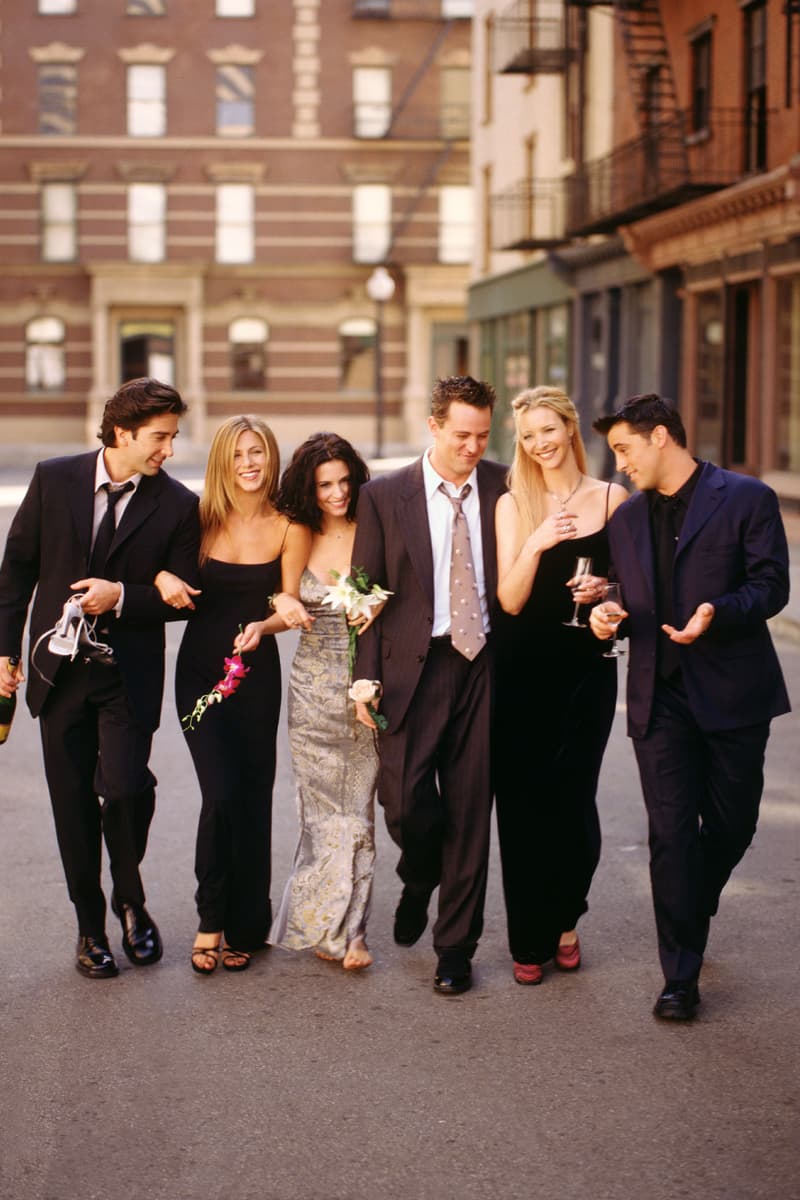 'Friends' Fans Can Visit All of the Show's Most Iconic Locations at an Upcoming Pop-Up
Could we BE any more excited?
Culture
'Friends' Fans Can Visit All of the Show's Most Iconic Locations at an Upcoming Pop-Up
Could we BE any more excited?
If you're still heartbroken over the end of the long-running TV sitcom Friends back in 2004, look no further. A pop-up to celebrate the NBC series' 25th anniversary is arriving soon. The popular show was known for its iconic ensemble cast starring Jennifer Aniston, Courtney Cox and more, as well as celebrity guest appearances and relatable storylines. According to The Hollywood Reporter, the Warner Bros. Consumer Products' Senior VP, Global Themed Entertainment, Peter van Roden released the following statement:
"It's been nearly 25 years since Friends premiered, but the fascination and universal appeal of the hit TV series lives on with fans of all ages. As we celebrate the show's milestone anniversary, we are excited to bring the Friends experience to life for our fans in a way that pays homage to the remarkable cast of characters, iconic sets and instantly quotable moments."
As a defining pop cultural phenomenon of the '90s, the sets and locations on Friends were almost as recognizable as the characters on the show. The pop-up aims to pay homage to those nostalgia-inducing episodes with an all-immersive experience featuring props, memorabilia and set recreations.
The pop-up's first room starts with, of course, the fountain from the Friends opening theme song "I'll Be There For You." Then, each character from the cast gets their own room. We're guessing that some items that will be featured are Ross' pet monkey Marcel, Rachel's wedding dress, Monica's turkey and sunglasses combo, Chandler and Joey's foosball table and matching armchairs and Phoebe's guitar. The pop-up will also include rooms designed like the characters' apartments, its very own Central Perk coffee shop and a retail store with exclusive merchandise.
The Superfly-produced pop-up will run from September 7 to October 6. You can buy tickets starting this Friday, August 2 for $29.50 USD on the pop-up's website.
While you're taking a walk down memory lane, did you hear that Jamie Lynn Spears might be bringing back Disney's Zoey 101?
Friends 25 Pop-Up
503 Broadway
New York, NY 10012
---
Share this article