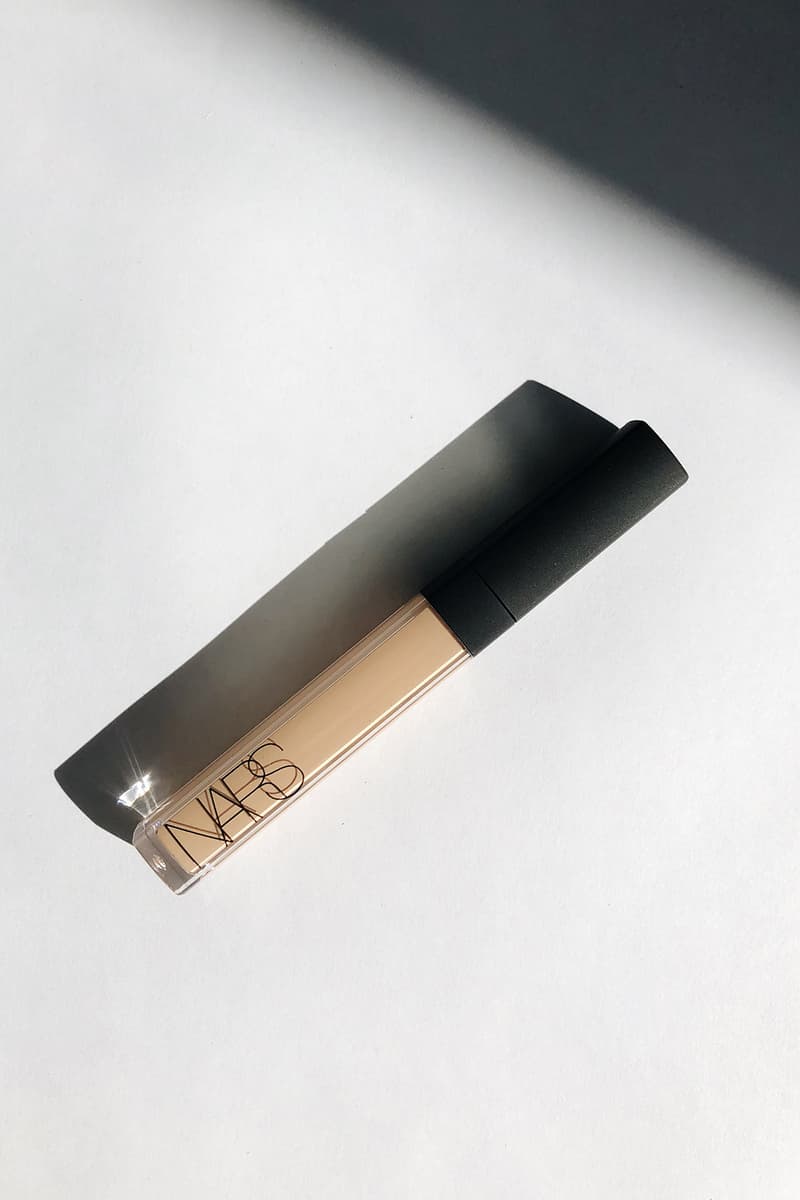 6 Tips for Applying Concealer the Right Way, From Covering up Dark Circles to Pimples
Life-changing makeup hacks.
Beauty
6 Tips for Applying Concealer the Right Way, From Covering up Dark Circles to Pimples
Life-changing makeup hacks.
Whether you use drugstore brands like e.l.f. or high-end brands like Charlotte Tilbury, concealer is often the product that people can't leave the house without. It's a miracle worker when it comes to covering eye bags, pimples and blemishes, but it can also be the tool in your makeup kit that's the most unforgiving. We've all had moments when we look in the mirror midway through the day and our concealer has left flakey patches or even more exaggerated lines than before. What's worse is if you spent a ton of time covering up that angry red pimple and it all of sudden pops up again.
We're here to make sure that doesn't happen anymore, so read on for our six beauty tips and tricks for applying concealer. While you're here, take a look at the eight best concealers for eye bags.
1. Find the right shade.
The rule that your concealer should be one shade lighter than your foundation is true, but it's more than that. Color matching and understanding your undertones prevents that ashy, grey color that sometimes happens after your concealer sets. Concealers come in a range of pink, yellow and orange tones, and it's important for you to figure out which ones work best with your skin. Brands such as Fenty Beauty and IT Cosmetics have some of the largest ranges of concealers out there so make sure to go test out the shades in-person and don't be afraid to ask retail staff to help you swatch.
2. Use different concealers for different purposes.
Unfortunately, concealer is not a one-size-fits-all product. For under eyes, look for pink or peach-toned concealers. If you're looking to even out skin tones, usually yellow hues work best. Green color correctors are key for getting rid of redness. Brands such as Urban Decay and Smashbox have color correcting products for all your needs.
3. Coverage and texture matter.
Concealers from in a range from sheer to full coverage, and a lot of it comes down to preference, but it's also important to know when to use which products. A thick concealer can emphasize lines instead of hiding them and a thin one might not give you enough coverage. Look for light and buildable concealers such as NARS' cult-favorite Radiant Creamy Concealer for under eyes, and rich and creamy concealers such as bareMinerals' BAREPRO® 16-Hr Full Coverage Concealer for red spots that need more hold.
4. Powder according to your skin type.
Setting powder is essential to making concealer stay on all day, but make sure to pay attention to what your skin is telling you. For oily skin, setting powder is a must, but for dry skin, it has the potential to look cakey or dry. If you're covering a pimple, that fresh acne slickness needs powder to keep it at bay, but if you've been treating it with drying skincare products or it's getting to the flakey stage, skip the powdering step. Heavy-duty powder such as Laura Mercier's Translucent Loose Setting Powder is perfect for oil-absorbing needs, but the eye area is delicate so look for something lighter that won't set into eye lines, such as BECCA Cosmetics' Under Eye Brightening Setting Powder.
5. Cover the entire undereye area.
When applying concealer to the eye area, don't just cover the spots right under your eyes but extend it lower. You've probably seen people draw a triangle under their eyes when applying concealer and this is to create the effect that your entire face is lifted. Also, apply concealer after your foundation and if you choose to use color corrector, apply it before your foundation. If you're a minimalist, go for a dual concealer and foundation combo from RMS Beauty.
6. Use green correcter and a brush when covering up pimples.
To cover up those glaring, protruding zits, start with a green corrector. After, use a makeup brush to press on the concealer. Makeup brushes are more precise and will blend the product perfectly without leaving that halo of makeup you sometimes get when you use your fingers or the makeup applicator that comes with your concealer. Go for cruelty-free brushes such as Hourglass Cosmetics' medium-sized concealer brush.
---
Share this article