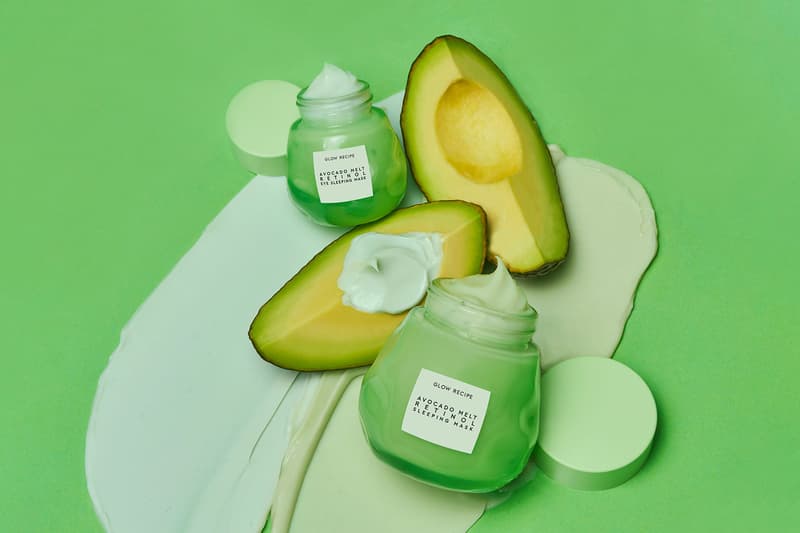 1 of 2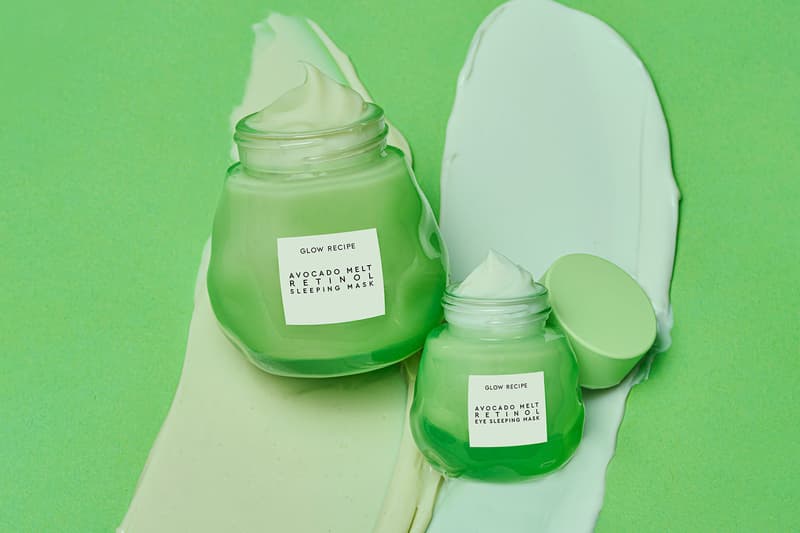 2 of 2
Glow Recipe is Launching a New Avocado Melt Retinol Line
Nourishing your skin in your sleep.
Following its famous watermelon line, K-Beauty brand Glow Recipe is creating an empire for another fruit – the avocado. The skincare line will be releasing a new Avocado Melt Retinol Line of masks filled with nourishing and gentle elements of the fruit.
The upcoming release features two new products. The Avocado Melt Retinol Eye Sleeping Mask is for moisturizing, de-puffing, fighting fine lines and wrinkles, brightening the eye area and getting rid of dark circles. The main ingredients are retinol, niacinamide and hyaluronic acid along with plant-derived squalane for a full nourishing effect. The Avocado Melt Retinol Sleeping Mask has a calming effect for the skin and can be used as both an overnight or a 10-minute wash-off mask. Containing retinol, oleic and linoleic acid-rich avocado extract and oil on top of plant-derived ingredients from matcha, konjac, chamomile and ginger, the product will revitalize the skin.
You can now shop the eye mask through Sephora's mobile app. Both products will be available for purchase at Sephora.com on August 8 and in stores on August 15. While you're here, take a look at Glossier's new pop-up store in Boston.