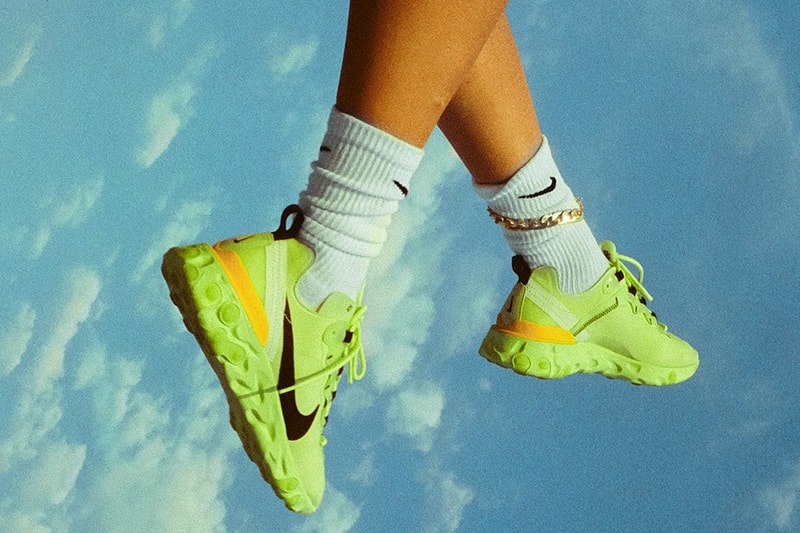 1 of 2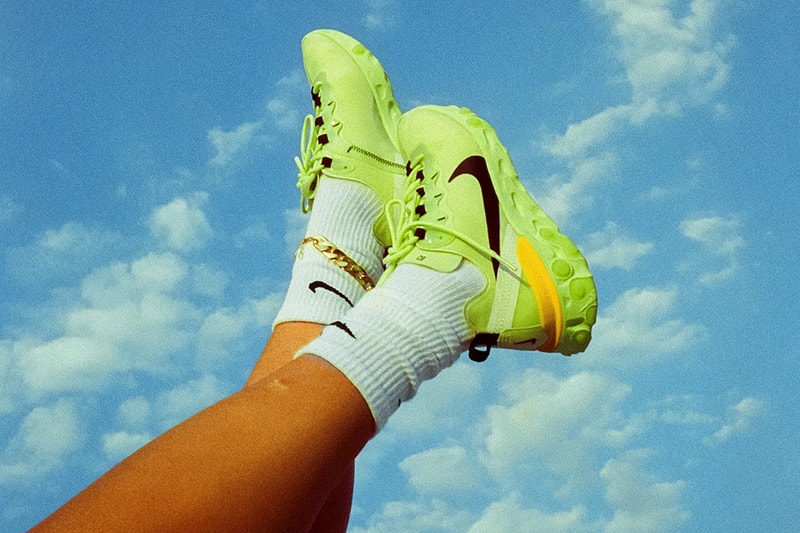 2 of 2
Footwear
Nike Debuts Neon "B2-Fera" React Element 55 By Bolivian Female Designer
The design will be available later this month.
Nike Debuts Neon "B2-Fera" React Element 55 By Bolivian Female Designer
The design will be available later this month.
Nike and its WeAreCultivator program teamed up with Bolivian fashion designer Fera Schmidt of ICETEES to create a limited edition React Element 55 model. The new silhouette is named after the B2 immigration Visa, that first brought Fera to New York City six years ago.
Her neon design pays homage to her hometown Santa Cruz de La Sierra and its lush greenery. The green represents the tropical Amazonian lowlands, that meet the beloved Andes mountains. The orange tones found on the shoe are a nod to the bright lights of her NYC home. Rounding out the design is the plastic lace guard; this portion points to the rich textures of Manhattan and Bolivia. Lastly, we spot "B2" at the top of the tongue.
In an official statement Schmidt expands on her limited-edition sneaker:
"The grind of this city fuels my creativity; its iconic industrial style, saturated with bright signage, yellow cabs and bold fashion is completely different from the naturally colorful landscapes in Bolivia. This contrast between my two homes is a constant source of inspiration and a reminder of where I come from, and where I want to be."
Purchase Nike's "B2-Fera" React Element 55 on August 19 at Nike.com. Take a closer look at the design below.
1 of 3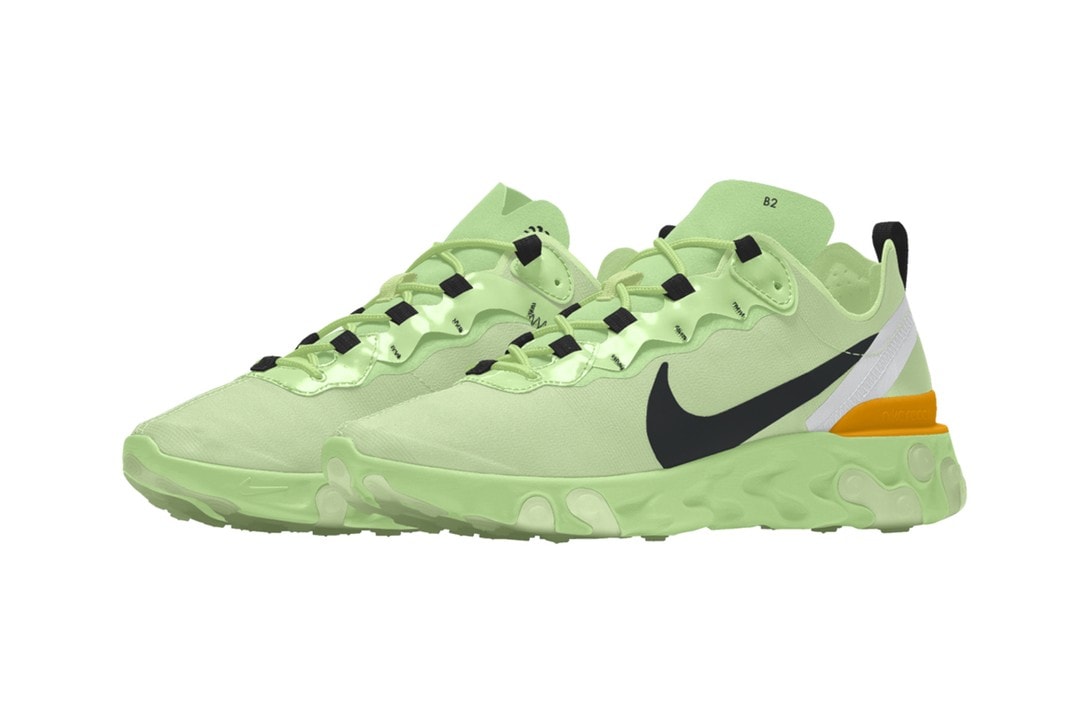 2 of 3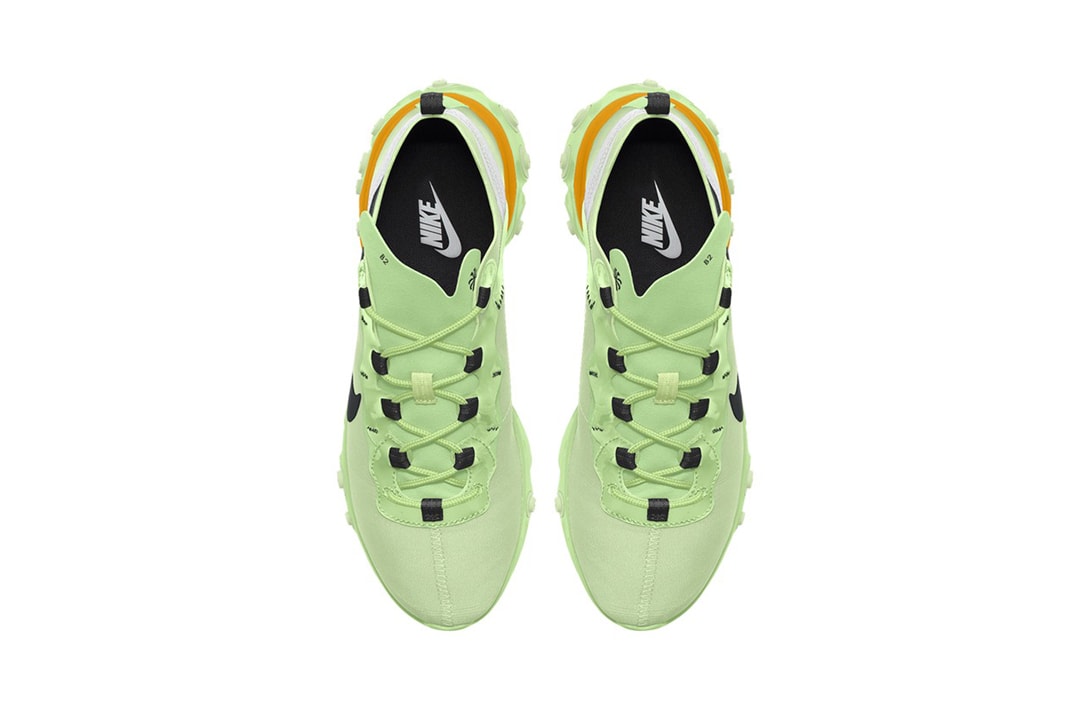 3 of 3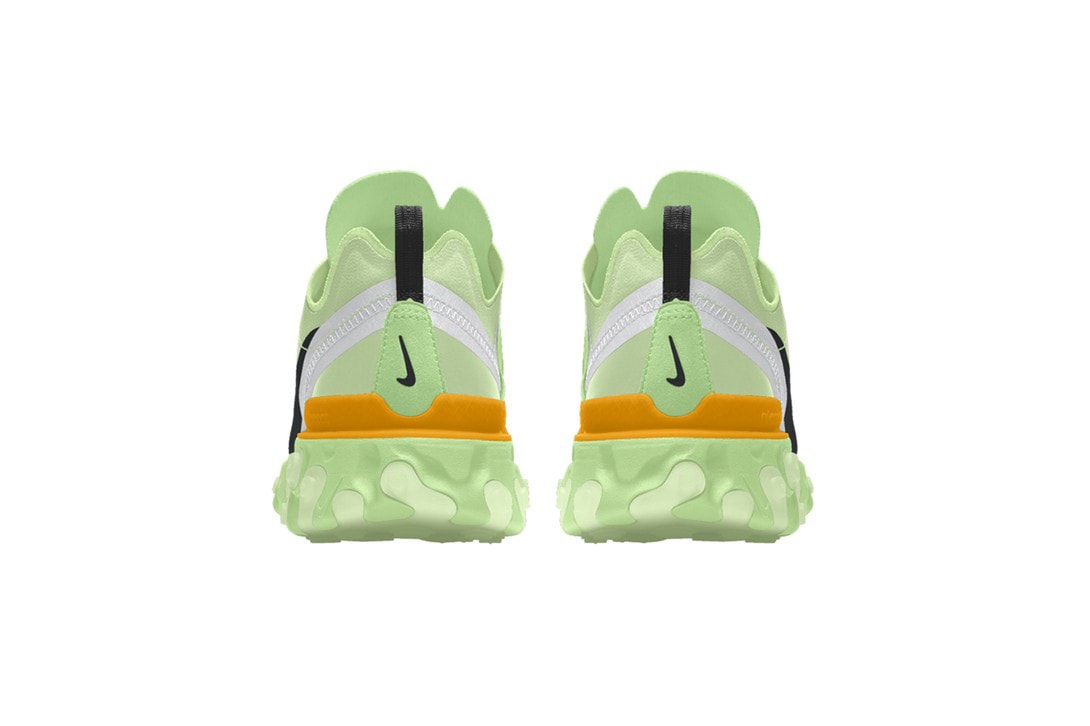 ---
Share this article