Here Are 5 K-Beauty Skincare Trends You Need to Know
According to Peach & Lily's founder, Alicia Yoon.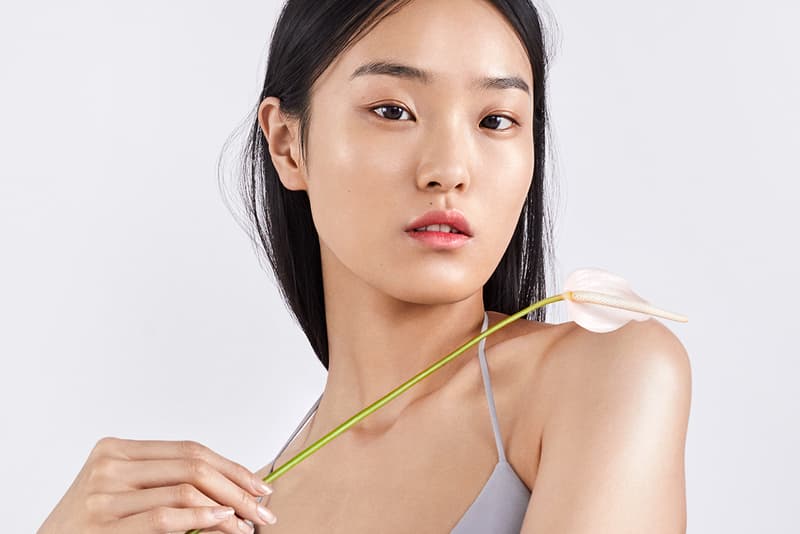 K-beauty products and rituals have become a hot topic among skincare enthusiasts in recent years. While most beauty lovers may be familiar with the famous 10-step Korean skincare routine or the term "glass skin," newer trends like the more minimalist "skipcare" approach as well as scalp care have emerged as some of K-beauty's latest buzzwords.
To keep our skincare ABCs up to date, we spoke to Alicia Yoon, founder of the cult-loved Korean beauty retailer Peach & Lily, to learn about some of the key trends that are dominating the K-beauty world this year. Continue reading for some tips and product recommendations from the beauty mogul herself.
While you are here, read about some of the best K-beauty skincare hacks for achieving healthy, dewy skin.
Glass Skin
"This glass skin look is essentially skin that looks poreless, translucent and luminous — like glass. The skin is not just glowy and dewy, but also transparent and smooth. This is a classic look that has been going strong for many years and is still one of the hottest looks because ultimately 'glass skin' signifies skin when it's at its healthiest — and super healthy skin never goes out of style. Glass skin isn't just a superficial look, but skin becomes to look glassy when it's well hydrated, calm, firmed up, well nourished and balanced. It's the ultimate expression of skin at its happiest."
"To help people achieve glass skin, we created our best-selling Peach & Lily Glass Skin Refining Serum to make this an easy feat. We packed our serum with a bevy of beneficial ingredients so that you get it all in one serum: hyaluronic acid for deep hydration; peach extract for the fatty acids, vitamins and minerals; peptides to help firm; niacinamide to help with dark spots; madecassoside known for its anti-inflammatory properties to help soothe; mountain yam extract for the antioxidants. And we crafted the serum to be toxin-free, cruelty-free, fragrance-free, fast-absorbing and excellent for all skin types. Achieving the classic Korean glass skin look has never been easier."
Scalp and Hair Care
"I love that [skincare for] the scalp has become more and more innovative and there are a wide array of offerings now. In a sense, the scalp is a bit of an extension of the face and it only makes sense to provide the same type of care for your scalp not just for healthier hair but also for better circulation and stimulation of the whole head, including the face. In fact, many of the best skincare labs in Korea see that skincare innovations can seamlessly be used for haircare innovations."
"I love the Aromatica Tea Tree Purifying Tonic where many natural ingredients found in skincare are used. This tonic is so effective at helping reduce the feeling of an itchy, flaky, irritated scalp while also helping clarify impurities. The result is a scalp that feels sparkly clean and calmer, and hair that gets a lift from the deep cleanse of gunk that might be weighing hair down."
Skipcare
"Skipcare isn't about eliminating the '10-step' Korean skincare routine. It's about providing options for those super busy moments or during travel or workouts when a 10-step routine might not be possible. Skipcare is also about paring skincare back down to the basics only and intentionally flexing up when skin requires more intensive or targeted treatments for dark spots, for example. Effective skipcare has also become possible thanks to the high-tech innovations of Korea's best beauty labs where they've successfully combined various functions into one product for very effective multi-tasking products. We still see a multi-layered routine going very strong in Korea and when you visit beauty stores in Korea, the double cleansers, toners, essences, serums, ampoules, eye creams, moisturizers, SPF, exfoliators and all manners of masks are not going anywhere. And beauty brands offer the full routine."
"Having said that, it's exciting to see the addition of multi-tasking superstar that help condense certain steps for a shorter routine. We've been able to work with our partner labs and develop innovative multi-tasking products like the Peach & Lily Lazy Day All in One Moisture Pads that's a toner, serum and moisturizer in-one for those lazy or super busy days. We made it extra convenient in a soaked pad format so all you need to do is swipe and glow. We created this in the spirit of skipcare — we still believe in the multi-layered ritualistic routine, but on very busy or lazy days, skincare no longer has to be all or nothing and you can still get your basics in with a great multi-tasking product."
Anti-Pollution Goes Hand in Hand with Soothing
"As the environment becomes more polluted and toxic, our skin is assailed with pollutants that can damage our skin barrier and also enter into our pores and cause everything from redness to breakouts to accelerated signs of aging. Often times skin is left inflamed, irritated and more vulnerable. There have been many anti-pollution products developed that help draw out impurities or help create a shield on skin when heading out for the day. There's also been a rise in soothing ingredients with anti-inflammatory benefits. One of the most hallmark ingredients is centella asiatica, aka "tiger grass" that helps soothe skin and is known to be a botanical that tigers roll around in to help soothe their wounds."
"The skincare brand, Lagom, created by celebrity makeup artist, Kowonhye, that focuses on hydration so that everyone can have radiant skin even without makeup also includes centella asiatica in many of their formulas because radiant skin goes hand in hand with calm, inflammation-free skin. I love the Lagom Cellus Mild Moisture Cream for how it hydrates in a lightweight, non-greasy way but also because whenever my skin is slightly irritated, this moisturizer helps calm it right down."
All Things Cold
"Cooling products can help soothe skin and reduce redness and is especially beloved during summer months. While we see mini fridges for beauty products trending stateside, skincare has been in part living in the fridge in Korea for many years. And there are also products that are being formulated that even sans fridge, there's an instantly cooling effect."
"I love the Shangpree Black Gold Pearl Hydrogel Eye Masks for the fridge and popping on these gems in the morning to help combat my morning puffiness while hydrating my eye area. I also love the Good Skin Day Sheet Mask where uniquely even if not kept in the fridge, the sheet mask will have a cooling effect on skin while intensively hydrating and nourishing. The result? Super calm and hydrated skin."