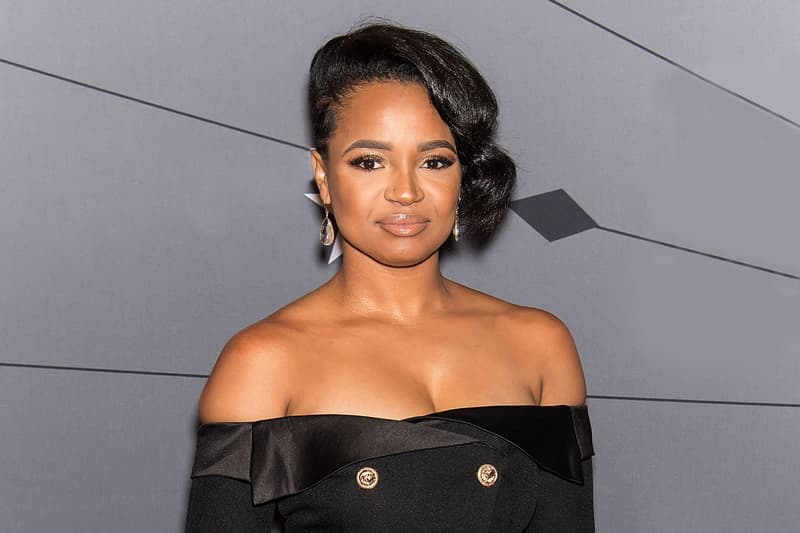 Film & TV
UPDATE: Disney+ Officially Confirms 'The Proud Family' Reboot With Original Cast
Who's ready to see more of Penny and Oscar?
UPDATE: Disney+ Officially Confirms 'The Proud Family' Reboot With Original Cast
Who's ready to see more of Penny and Oscar?
UPDATE (February 28, 2020): Disney has finally announced that The Proud Family will be returning with all-new episodes exclusively on Disney+. The reboot has officially been titled, The Proud Family: Louder and Prouder, and will star the original cast.
Reprising their roles are Kyla Pratt as Penny Proud, Tommy Davidson as Oscar, Paula Jai Parker as Trudy, Jo Marie Payton as Suga Mama, Karen Malina White as Dijonay Jones, Soleil Moon Frye as Zoey Howzer, Alisa Reyes as LaCienega Boulevardez, and Cedric the Entertainer as Uncle Bobby.
Additionally, the animated TV show's original creator and executive producer Bruce W. Smith will return alongside executive producer Ralph Farquhar and story editor Calvin Brown. Smith and Farquhar said in a statement: "In our minds, the show never really went away, as we still had tons of stories left to tell. It's the perfect time to bring back this show, and we can't wait to take fans, old and new alike, on this journey with us."
No official release date of the reboot has been disclosed yet. In the meantime, be sure to catch up on all original episodes on Disney+.
---
UPDATE (November 27, 2019): Last August, actor Tommy Davidson who voiced Oscar Proud in The Proud Family revealed that the series will be returning on Disney+ but did not have a definite date on when the show would be coming back. According to E! News, Jo Marie Payton who voiced Suga Mama in the show announced on Strahan, Sara and Keke this week that the cartoon will reportedly return with new episodes in February 2020.
Keke Palmer asked Payton if she was anything like her character during the talk show and said, "Yeah. Suga's large and in charge, that's all I've got to say – except for Suga Mama will be doing some new episodes come February."
Disney+ has not yet officially confirmed the return of The Proud Family, so stay tuned while we wait for more details to surface.
---
ORIGINAL STORY (August 19, 2019): Complex has just reported that The Proud Family will be coming back with new episodes exclusively on Disney+. During a premiere event for 47 Meters Down: Uncaged, actor Tommy Davidson who voiced Oscar Proud, revealed that the 2001 American sitcom will be returning to the new streaming service. Without revealing too much, Davidson said:
"I forgot to tell you that, The Proud Family is coming back. Proud Family's coming back," Davidson told Where Is the Buzz. "It's on one of Disney's streaming [services]. Yeah, Proud Family's coming back. They told me not to tell you [...] New episodes."
Kyla Pratt, who played Penny Proud, previously addressed the possibility of a Proud Family comeback in a 2017 interview with CelebSecrets:
"I'm absolutely in love with that idea! I've seen that idea circling around the Internet for a while and I've seen drawings of a grown-up Penny Proud," she said. "It's great because I love animation. I don't have to do my make-up or hair, I could just show up and be loud! I would love to be a part of that process and I wish they would pull something together because that would be really tight!"
Disney has not confirmed The Proud Family's return to Disney+ just yet, so stay tuned for further updates. In the meantime, check out all the shows and movies you can stream on Disney+ on its launch day.
#TommyDavidson revealed #ProudFamily is coming back. He revealed it will be on #DisneyPlus streaming app.https://t.co/ODqHwiKN0R pic.twitter.com/3bWCZcbW1m

— WhereistheBuzz (@whereisbuzzzzzz) 14 August 2019
Share this article