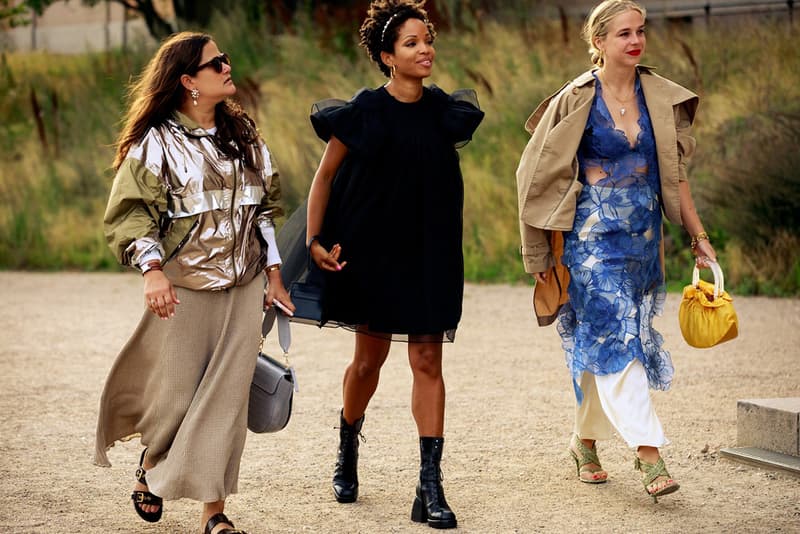 Fashion
The Search For Streetwear Brands at an All-Time High, in Annual Resale Report by The RealReal
Also revealing best-selling luxury brands, current micro trends and more.
The Search For Streetwear Brands at an All-Time High, in Annual Resale Report by The RealReal
Also revealing best-selling luxury brands, current micro trends and more.
If you've noticed a rise in vintage and gently used, designer goods on your Instagram feeds you're not alone. Luxury resale is currently experiencing a resurgence due to shoppers. Today, the world's largest online marketplace for consigned luxury goods, The RealReal unveils its annual Resale Report. With data pulled from millions of shoppers and items sold, the report shares trends such as streetwear, sustainability, Gucci's stronghold on the industry and shopping shifts in the resale market.
Streetwear undeniably has played a large role in the fashion industry for quite some time now. According to the report, there has been a 281 percent increase in searches for "streetwear" in 2019 alone. Additionally, this category spans different ages and genders. At the moment, the most searched brands include Kanye West's YEEZY, Off-White™, Nike, Supreme and adidas. Currently the top three sneaker brands are YEEZY, Prada and Balenciaga.
Moving right along to a brand that is dominating the industry right now that you probably would've guessed is Gucci. The report points out that "when streetwear buyers make the jump to luxury brands, they are most likely to buy Gucci." According to Dominik Halás, menswear and archival expert at The RealReal, the Italian fashion house is wildly popular due to Alessandro Michele's bold collections. The eccentric lines, paired with the ongoing collaborations are paying off among sneakerheads.
If you came here for the micro-trends you will not be surprised at the most popular ones of the moment. Mini bags, hair clips, tie-dye, neon hues and blazers are reigning supreme right now. The reasoning behind these emerging trends is the fact that buyers are "embracing brands and trends from every era." The RealReal notes that brands like STAUD, Khaite, Totême, Rejina Pyo and Sandy Liang have experienced immense growth in traffic this year.
The last takeaway from the report worth noting is the fact that investment bags from Hermès, Dior and Mansur Gavriel are rising. The Hermès Kelly bag is currently a stable investment that rises in value over time, while the Dior Saddle Bag which has made a major comeback, has seen a resale value growth of 373 percent in 2019. Mansur Gavriel's Bucket Bag is seeing a trend-driven rise in value coming in at 78 percent.
In total, The RealReal's Resale Report pinpoints exactly what you should be buying right now if you're looking to invest. Besides investment, the data also deciphers what brands are set to be important as the year continues. Distinctions between emerging brands and highly popular fashion houses is apparent as well. The data makes it clear that personal style is also impacting what shoppers are buying in bulk, searching and obsessing over.
---
Share this article