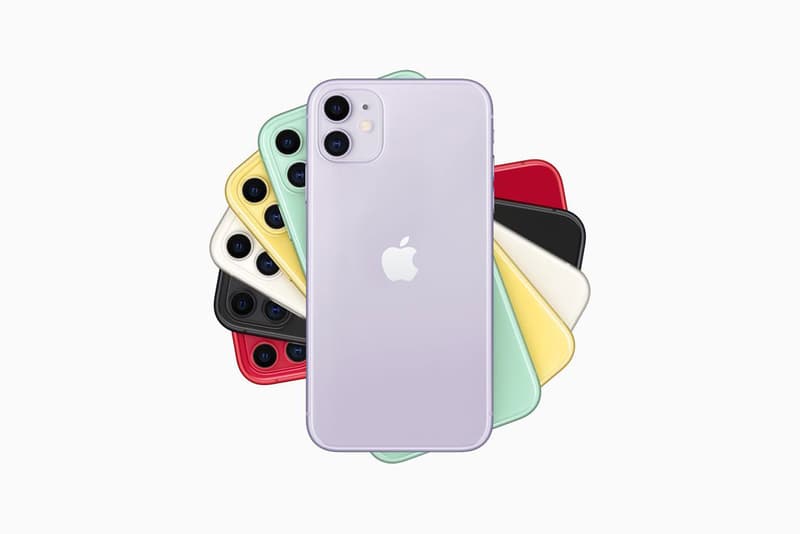 Tech
Apple Officially Introduces the iPhone 11, Available in Purple and Green
Everything you need to know about the 11 Pro and 11 Pro Max.
Apple Officially Introduces the iPhone 11, Available in Purple and Green
Everything you need to know about the 11 Pro and 11 Pro Max.
Apple has officially introduced its iPhone 11, iPhone 11 Pro and iPhone 11 Max to the public. The Verge reports that similar to the iPhone XR, this device features a 6.1-inch display and a notch at the front for the "Face ID" camera. Additionally, the product will be available in purple, white, green, yellow, black, and red.
Specs on the iPhone 11 include a dual-camera system arriving with a 12-megapixel ultra-wide camera, an additional hour of battery life and an "enhanced Face ID." The aforementioned camera supports 2x optical zoom and a new camera interface that lets you see outside the frame. This means that you'll be able to see the details of the photos you're snapping. Notably, the updated version of "Face ID" will reportedly make the face-scanning process quicker.
The Verge also reports that the iPhone 11 is equipped with Apple's latest A13 Bionic processor, making it the "fastest CPU in a smartphone." It's also important to note that the latest smartphone is rated to IP68 water resistance up to two meters, the iPhone XR was rated at IP67.
If you're wondering what separates the iPhone 11 Pro and iPhone Pro Max from the aforementioned model, these devices will come in space gray, silver, gold, and a new midnight green color. Notably, they will launch with a three-camera set-up, the A13 Bionic chip and have been optimized for low-light settings with the assistance of Dark Mode.
Apple's iPhone 11, 11 Pro and 11 Max will begin shipping on September 20. Preorders are set to begin on Friday, September 13 at 8 a.m. EST on Apple's website. Pricing for the iPhone 11 starts at $699 and $999 USD respectively. The iPhone Prox Max prices out at $1099 USD and will also begin shipping on September 20.
Share this article