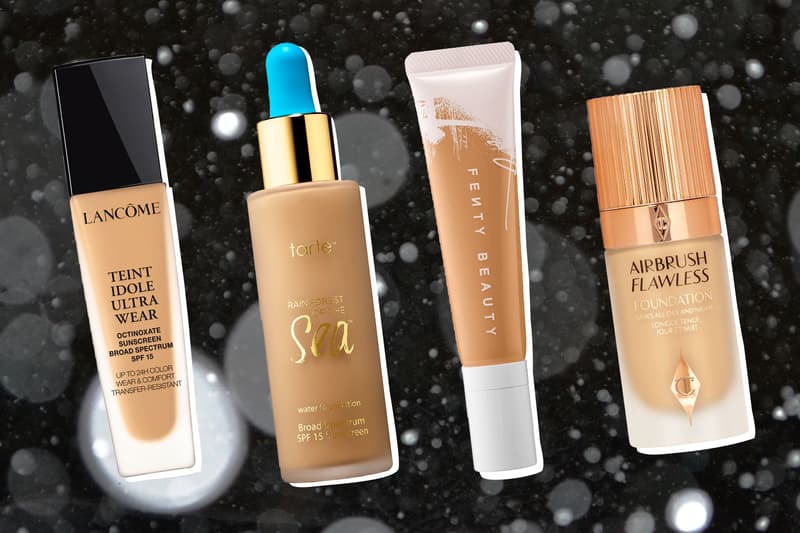 Here Are 5 of the Best Foundations for Dry Skin
Avoid those cakey patches this fall.
For those with dry skin, fall and winter can be a tricky season as your skin refuses to work well with cushions and foundations. To help you achieve more dewy looks this year, we've rounded up some of the best foundation products with added moisturizing effects.
Having dry skin myself, the biggest issue with applying foundation during the colder season is the base tends to crack and become patchy around the nose, chin and forehead areas. It only gets worse when you have to face cold gushes of wind on your way home, or when you have to sit all day long in an office with a heater. To overcome this problem, I've tried a number of potential solutions – misting throughout the day, dabbing a bit of moisturizer or toner on the patchy areas or even reapplying foundation on the blotchy parts altogether.
While some of these methods can work at times, at the end of the day what matters is that you're using the right foundation for your skin type. To save you the trouble, we've gathered a list of foundations that work great on dry skin, including brands like Charlotte Tilbury, Fenty Beauty, Marc Jacobs Beauty, Lancôme and Tarte.
For more on beauty, make sure to check out all the best makeup and hair trends spotted at Milan Fashion Week so far. 
If you're looking for a weightless foundation with just the right amount of coverage, Charlotte Tilbury's Airbrush Flawless Foundation could be for you. Dubbed a "skincare-foundation," the formula is comprised of moisturizing and fresh-feeling ingredients. When applied to the skin, it has a slightly dewy finish and lasts throughout the day without leaving patchy bits on the face.
Key ingredients found in Marc Jacobs Beauty's Shameless Youthful-Look 24H Foundation include snow mushroom and blue daisy extract, which have hydrating effects similar to natural hyaluronic acid, as well as protection from pollution. While it is an oil-free formula, with high levels of moisturization it sets on the skin for a long-lasting base that won't crack from the cold gusts of wind this fall and winter.
A cult-favorite brand recently launching in Seoul and Hong Kong, Rihanna's Fenty Beauty is well-known for its products available in a wide spectrum of colors. The Pro Filt'r Foundation contains grape seed oil and sodium hyaluronate, giving a natural and slightly glowy finish to the skin.
Tarte's Water Foundation is already compelling from just its name – the product is made of water, marine plant extracts and Vitamin E, allowing it to act as a moisturizer and antioxidant at the same time. The formula adds a thin layer of buildable coverage, giving the skin a natural and sheer finish.
Although it has a velvety, matte finish, this oil-free foundation by Lancôme is made for all skin types ranging from oil and combination to dry. With an overall watery consistency, the product sits well on the face all-day without leaving the skin to go patchy and dry.