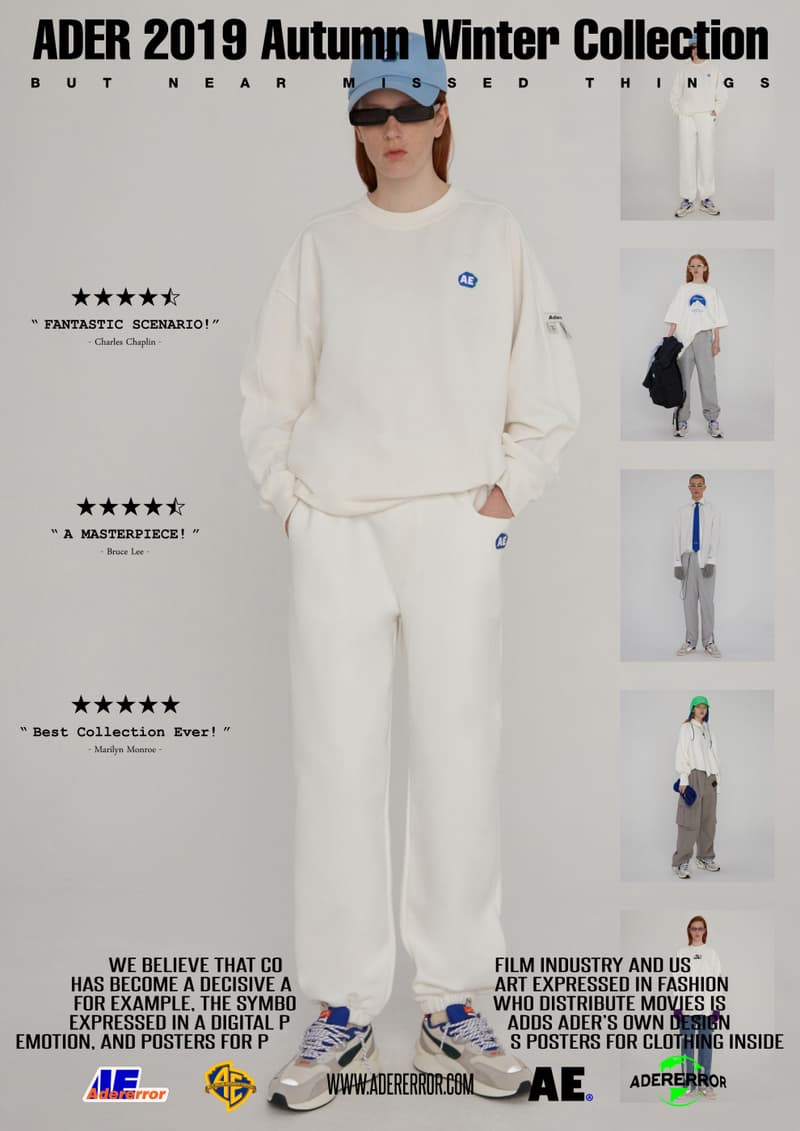 1 of 69
2 of 69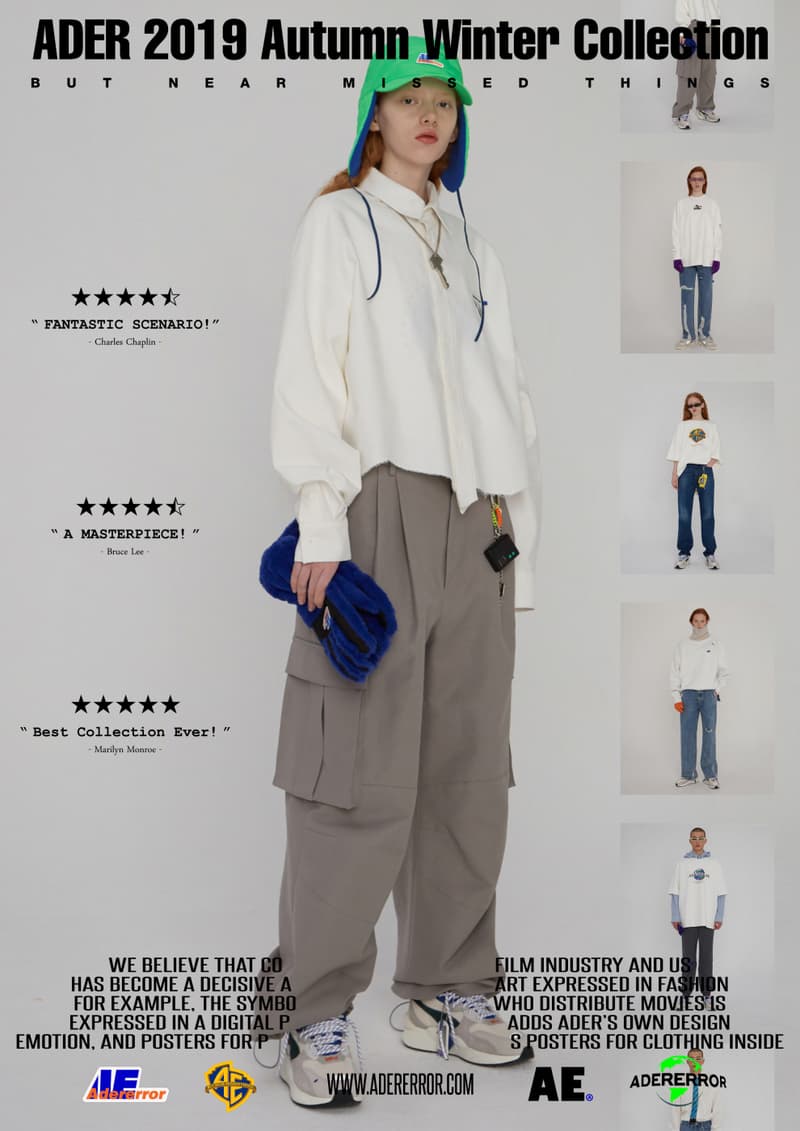 3 of 69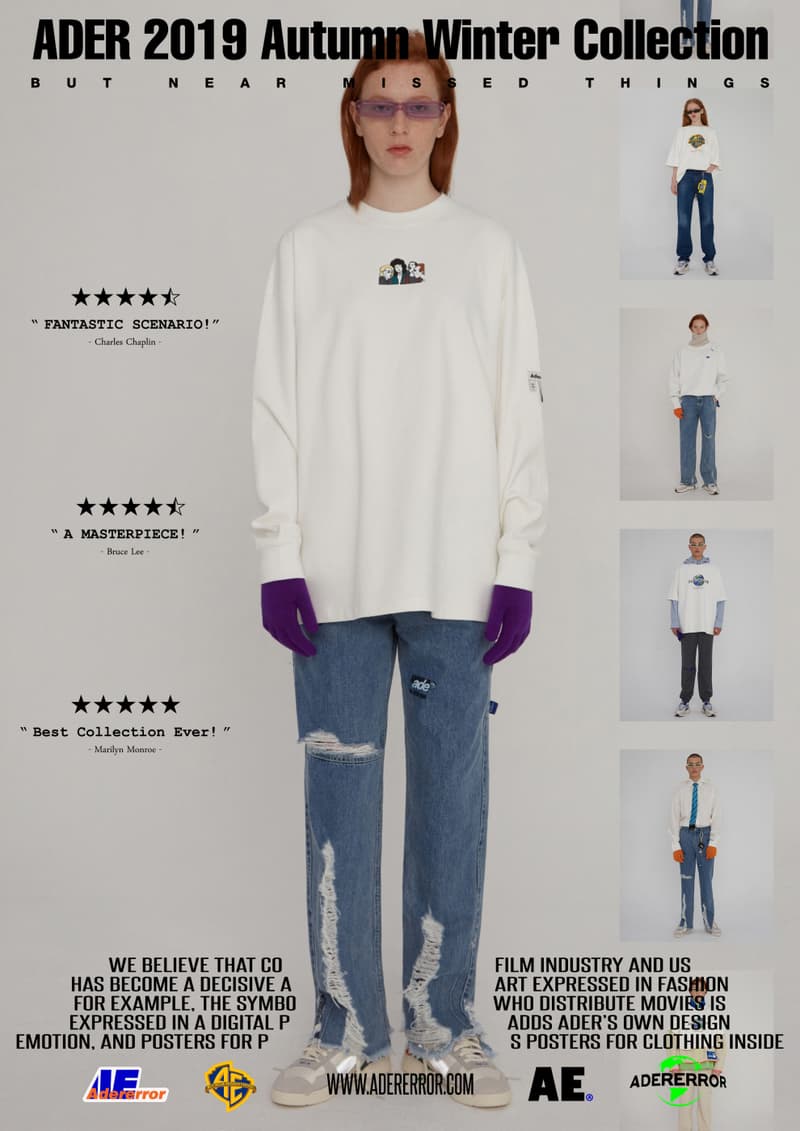 4 of 69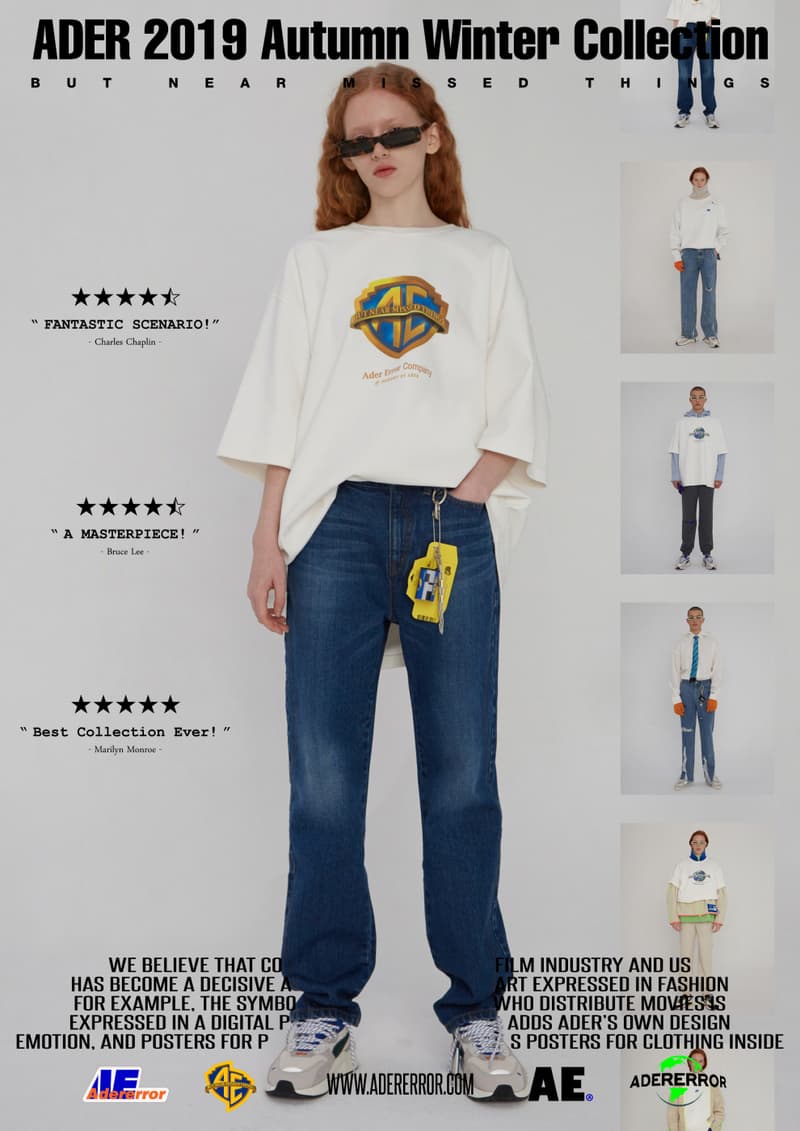 5 of 69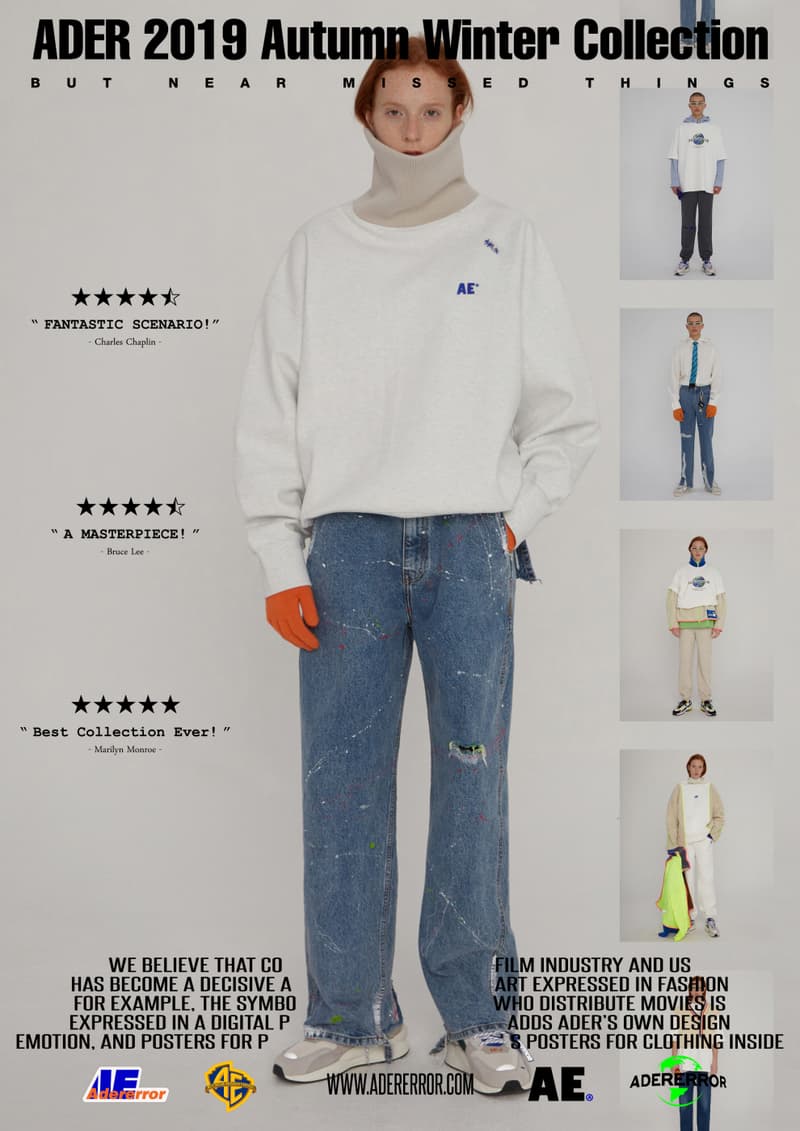 6 of 69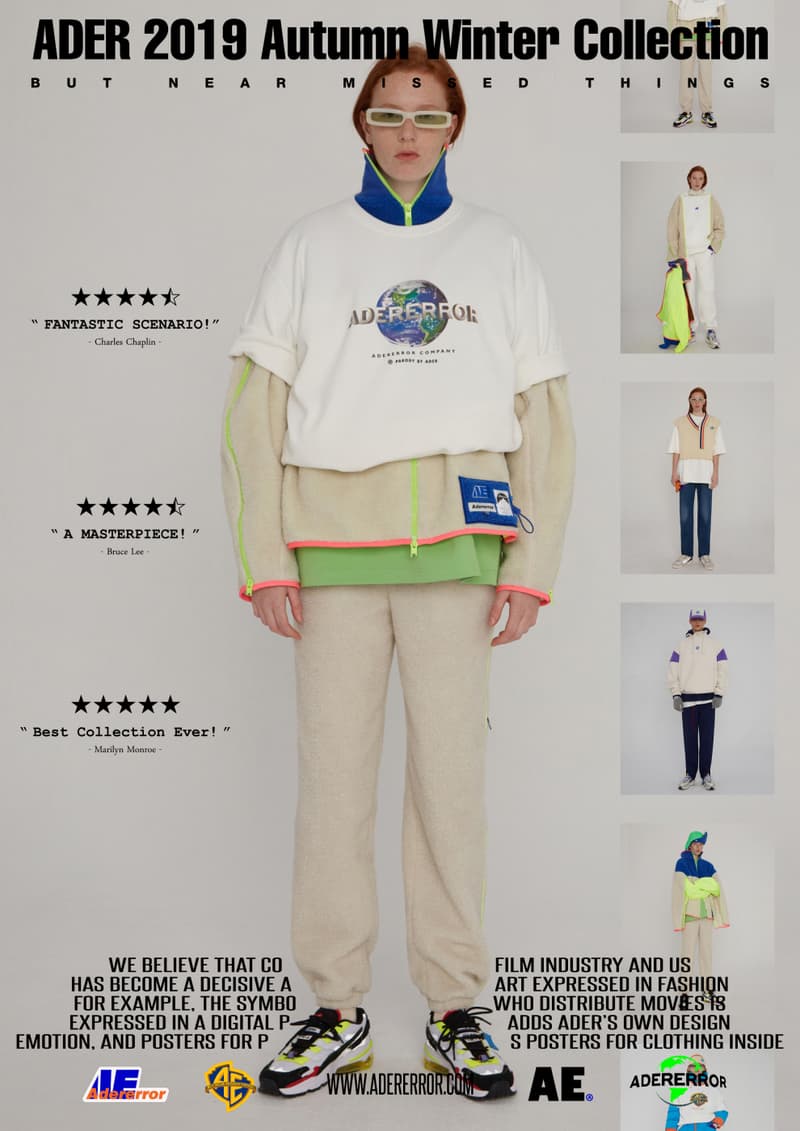 7 of 69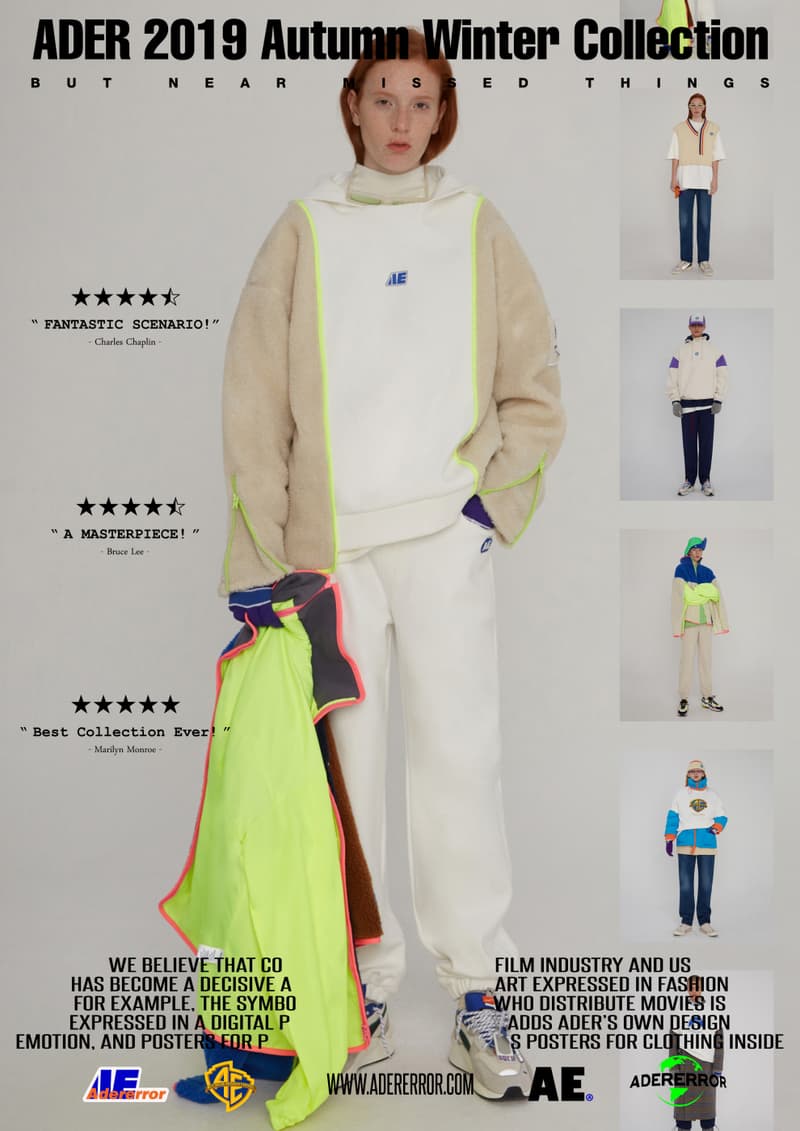 8 of 69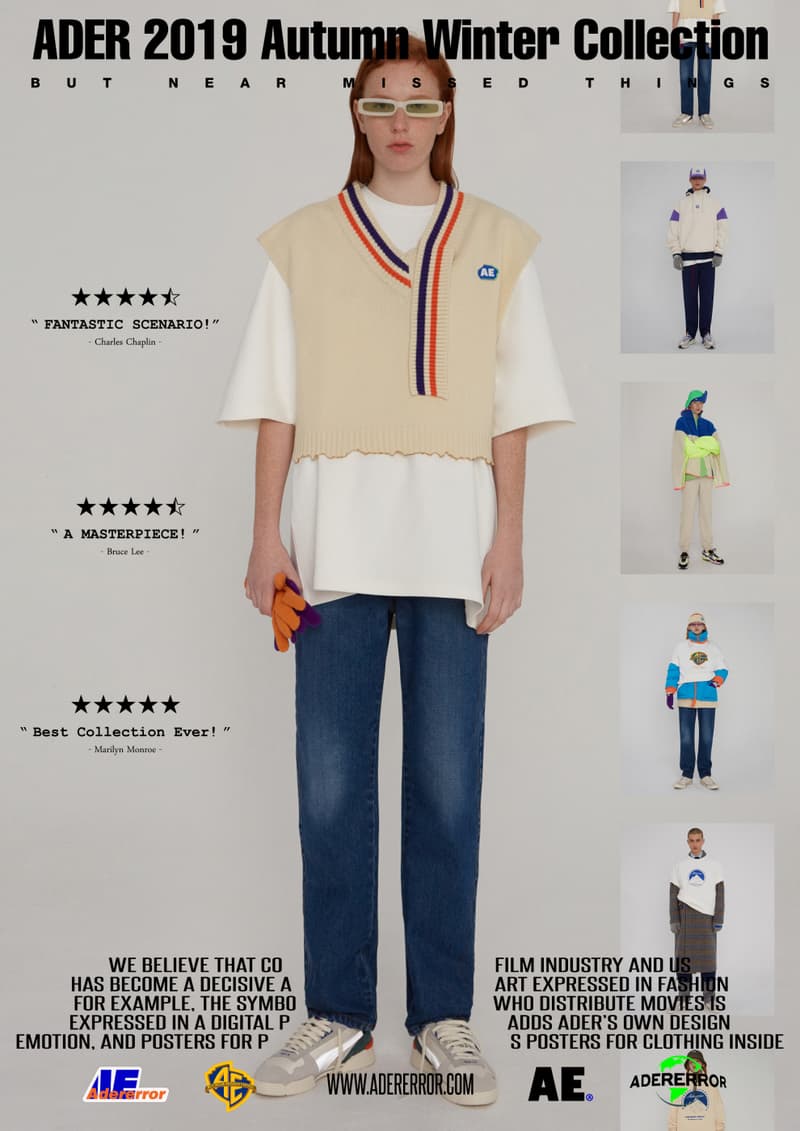 9 of 69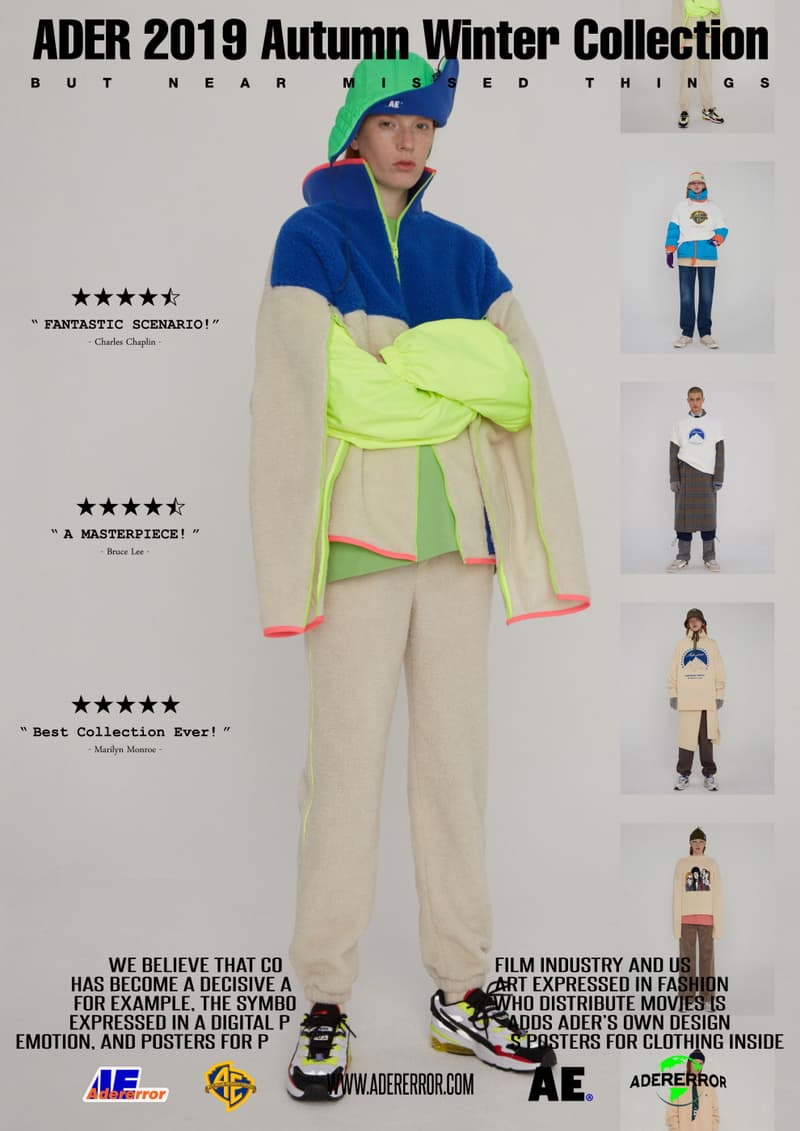 10 of 69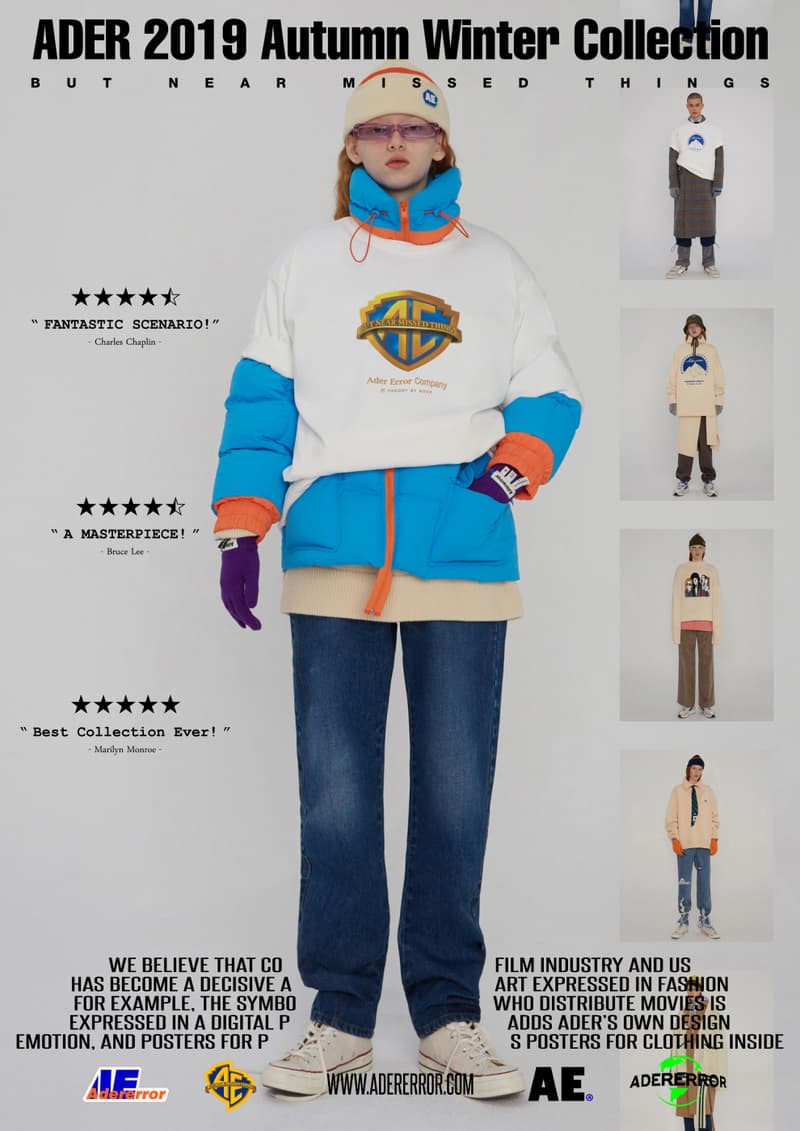 11 of 69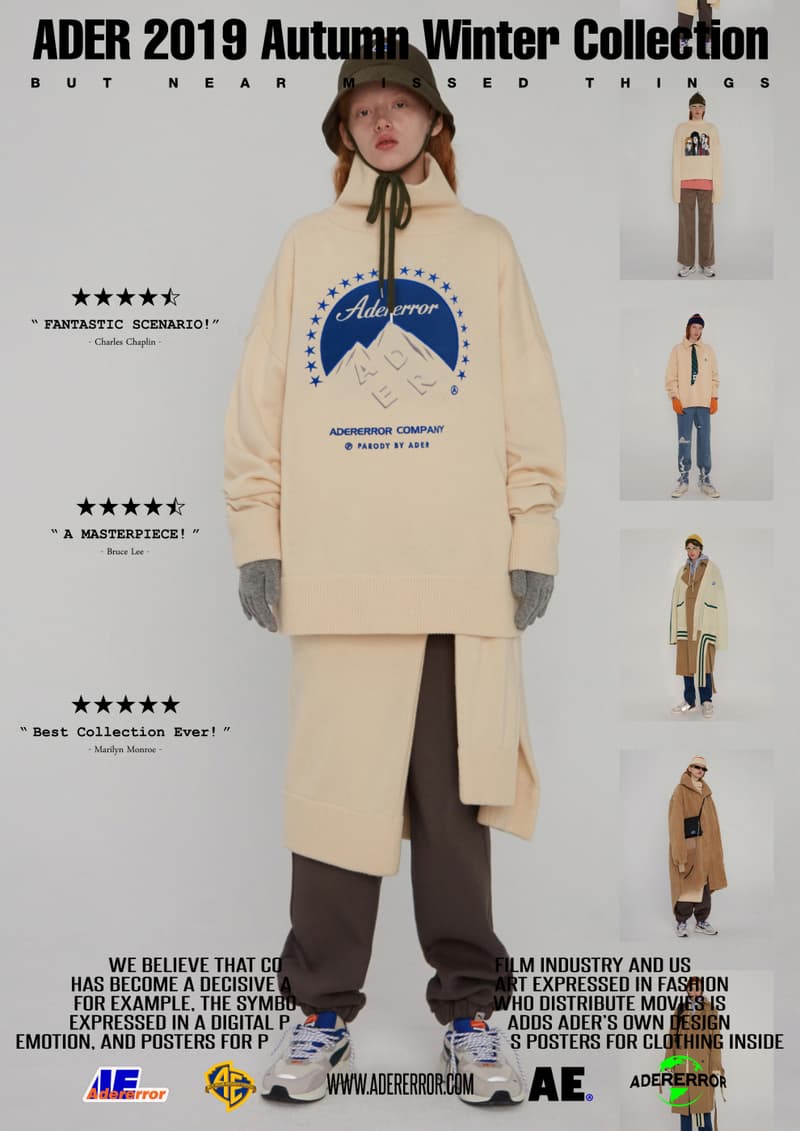 12 of 69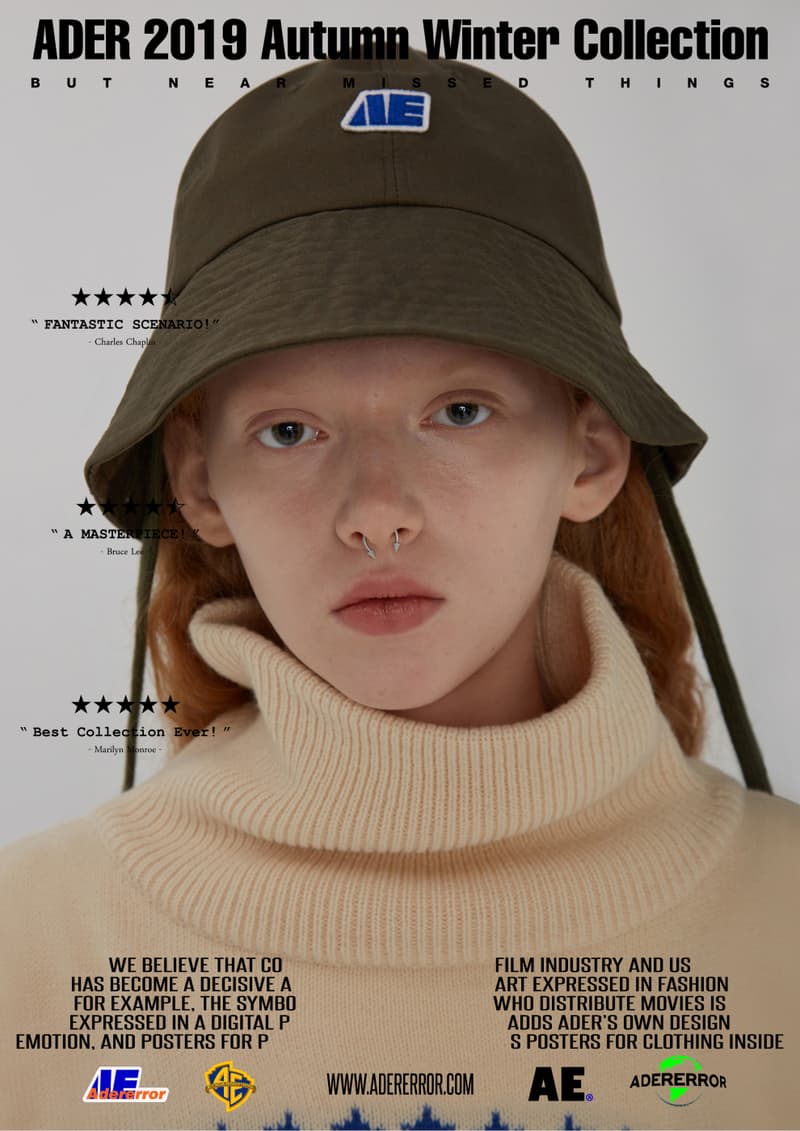 13 of 69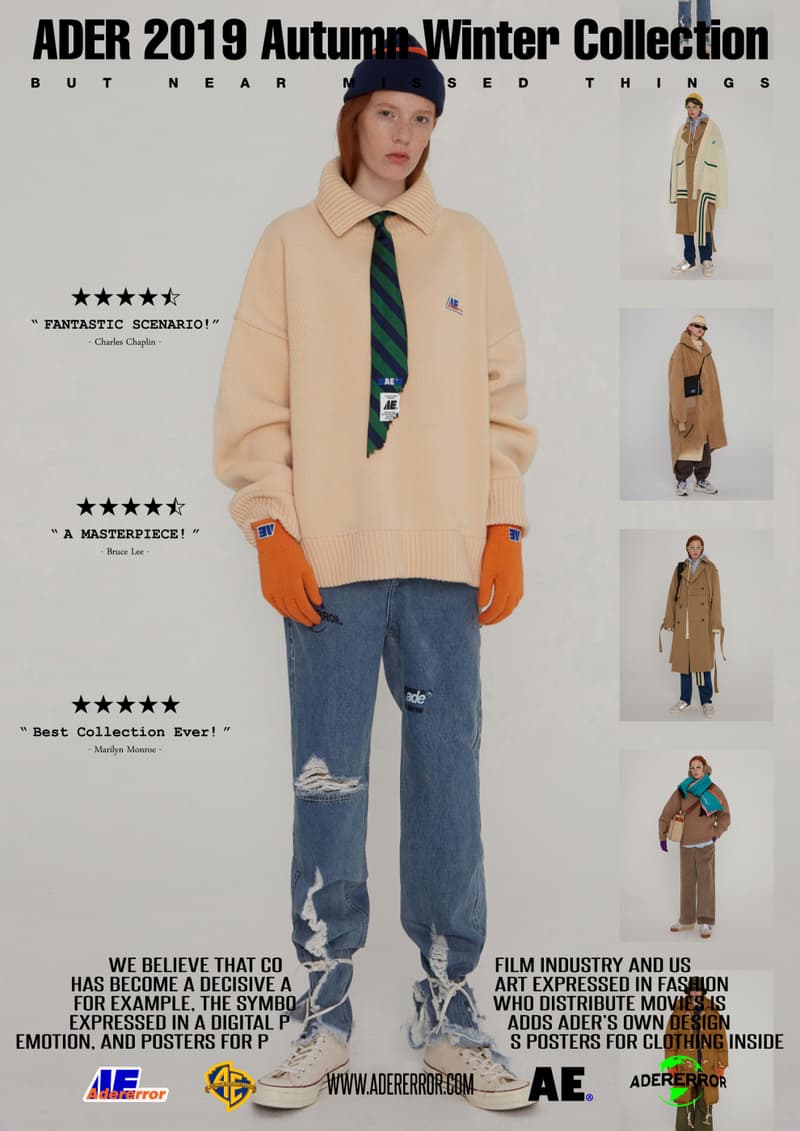 14 of 69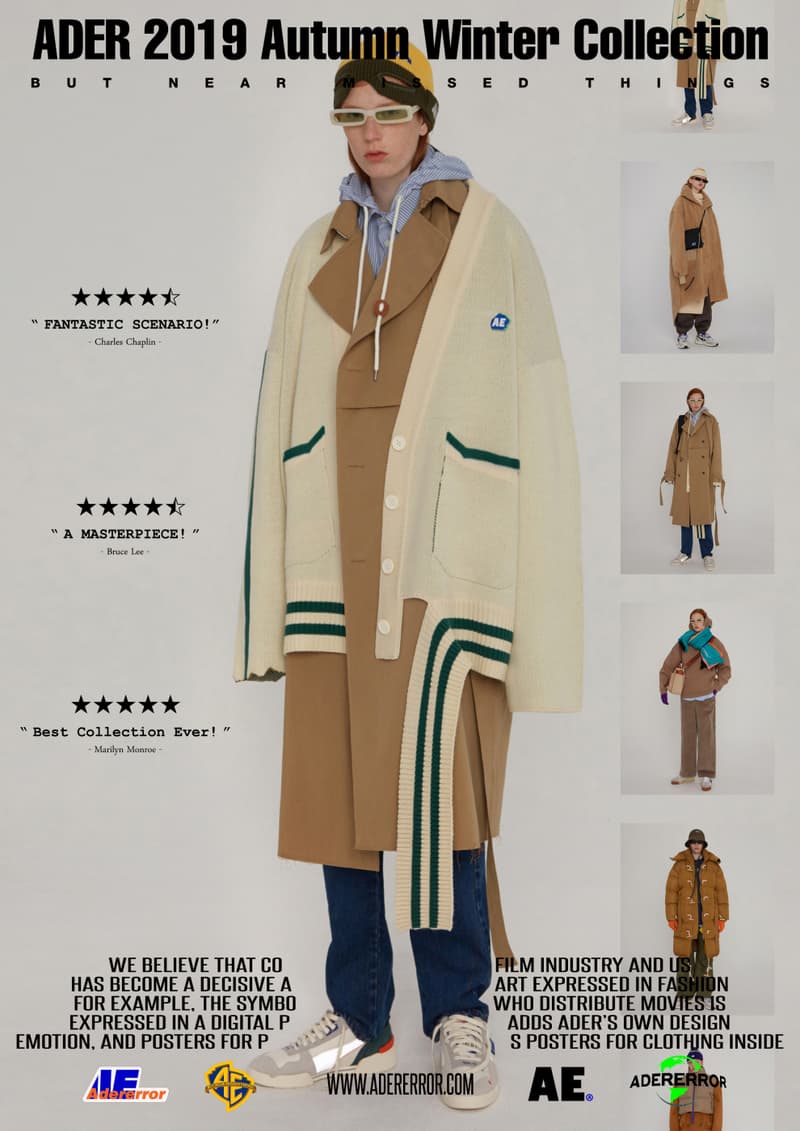 15 of 69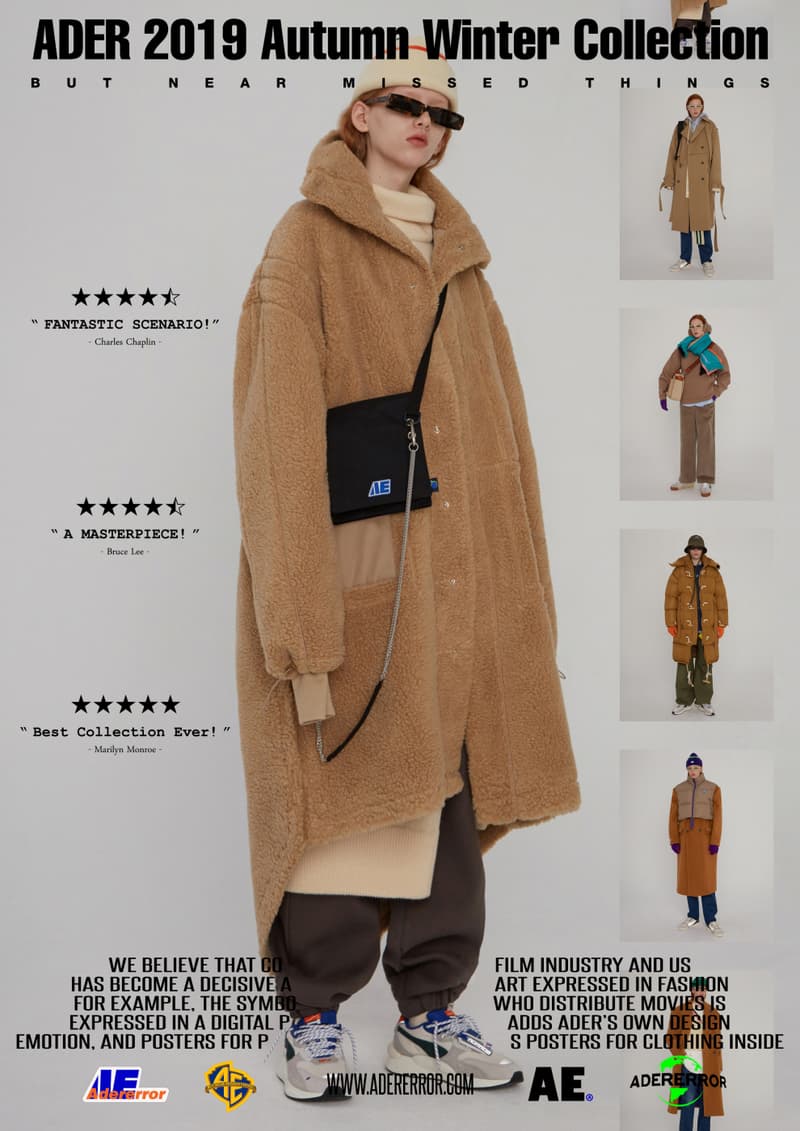 16 of 69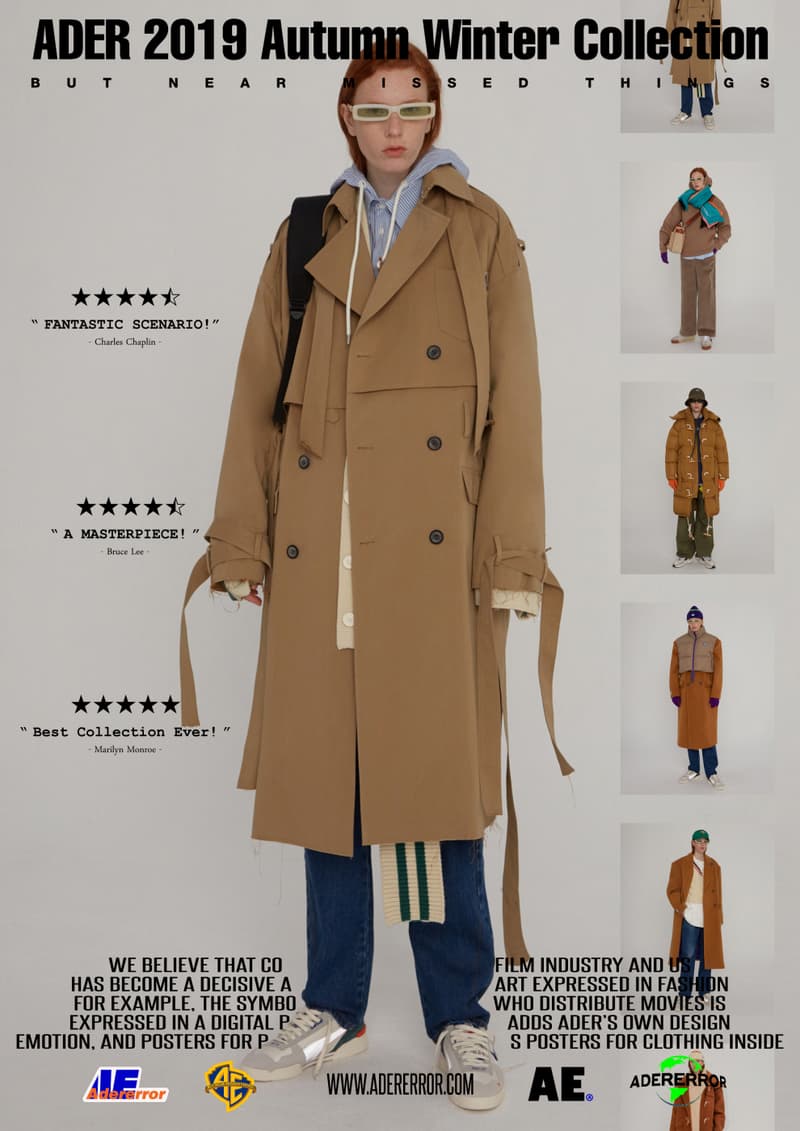 17 of 69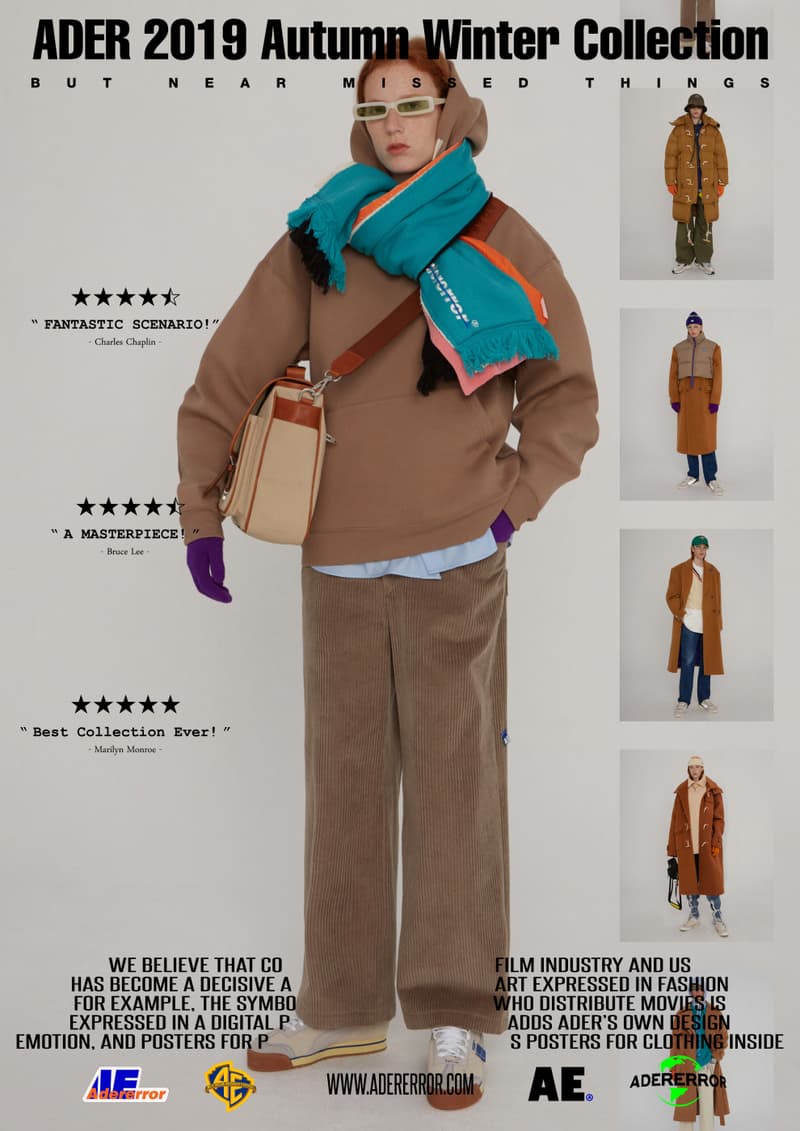 18 of 69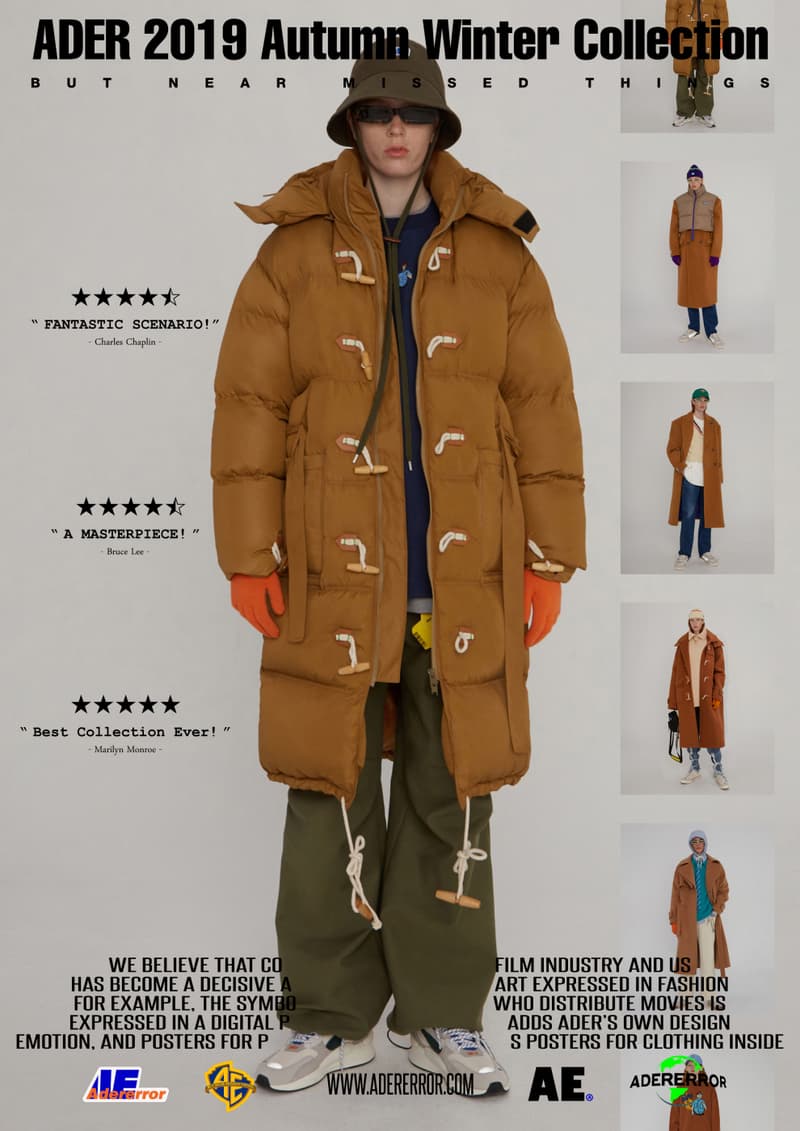 19 of 69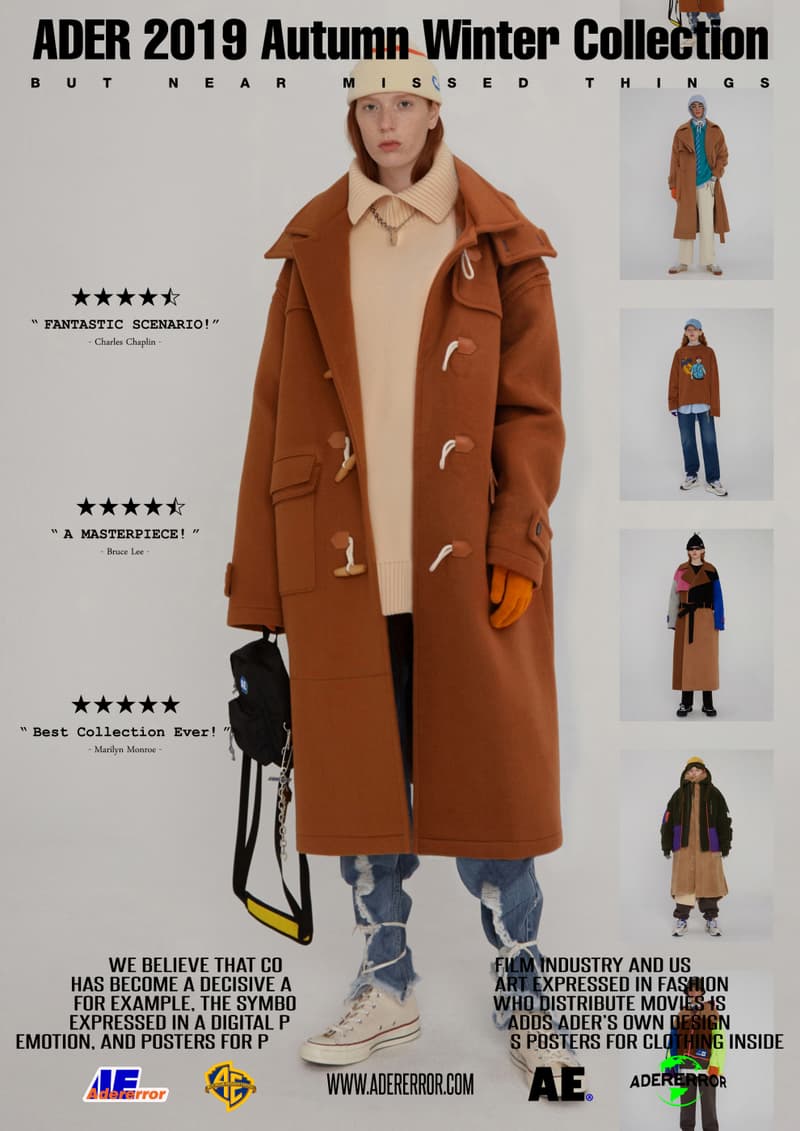 20 of 69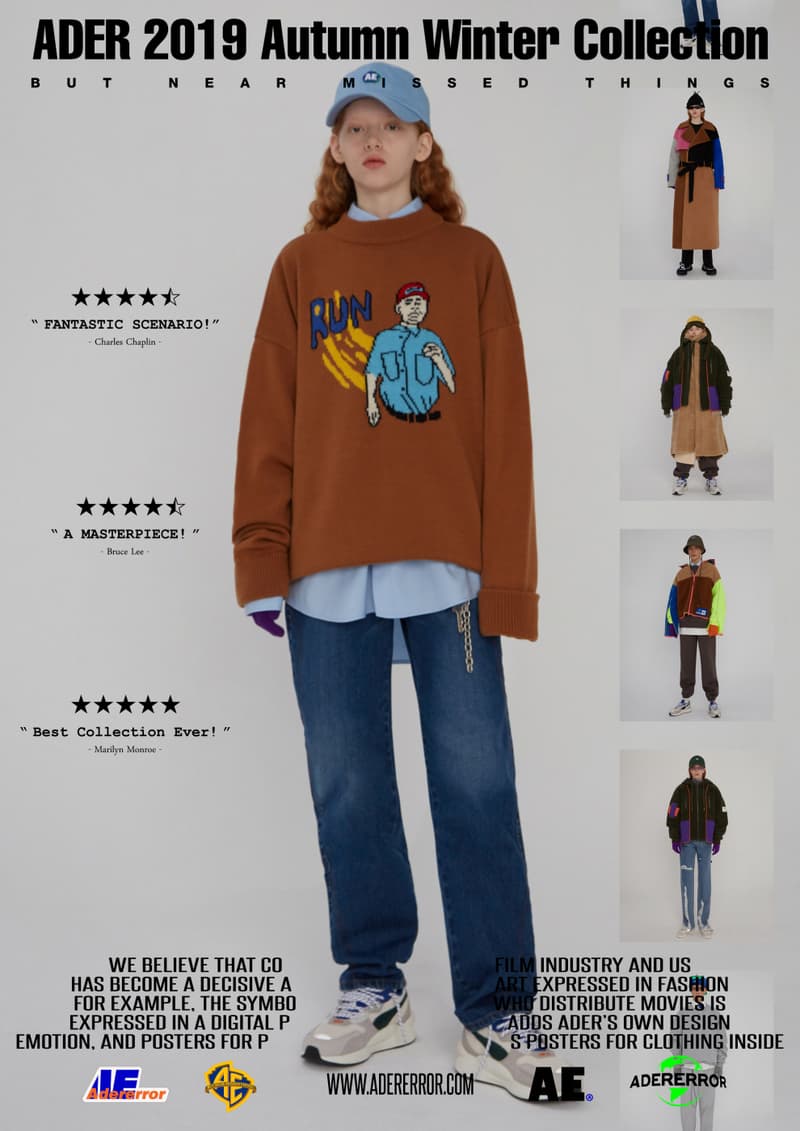 21 of 69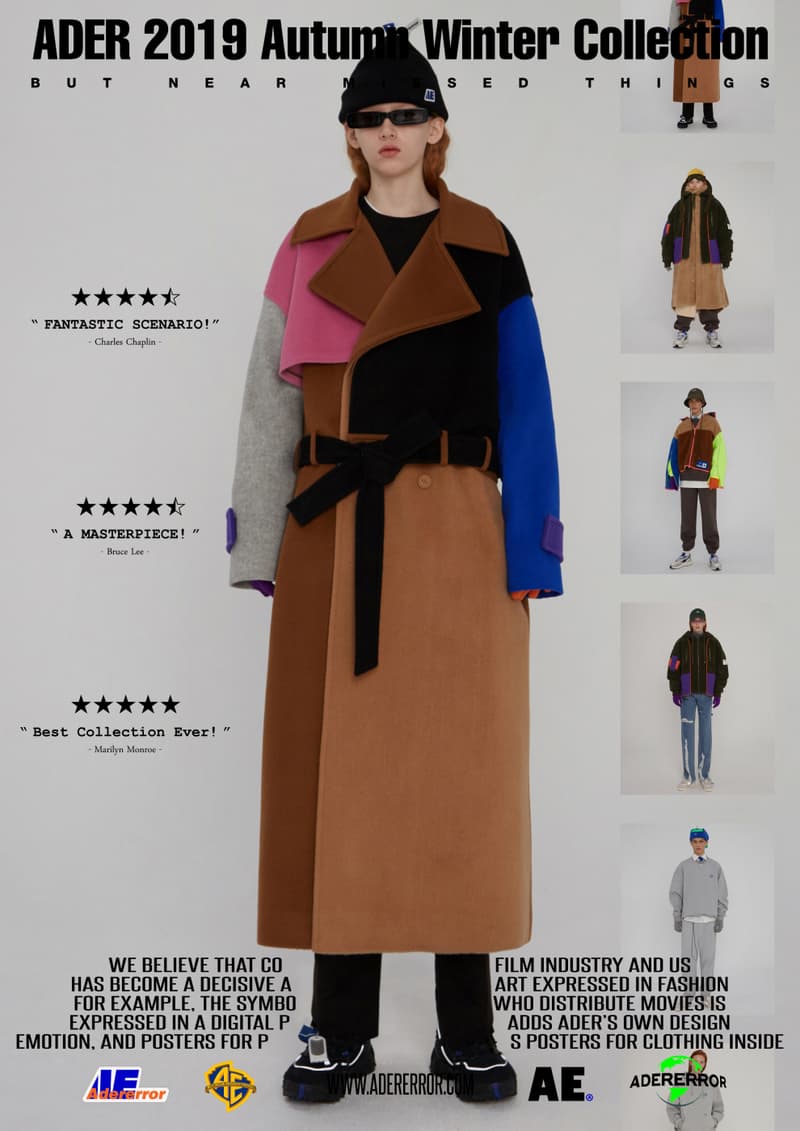 22 of 69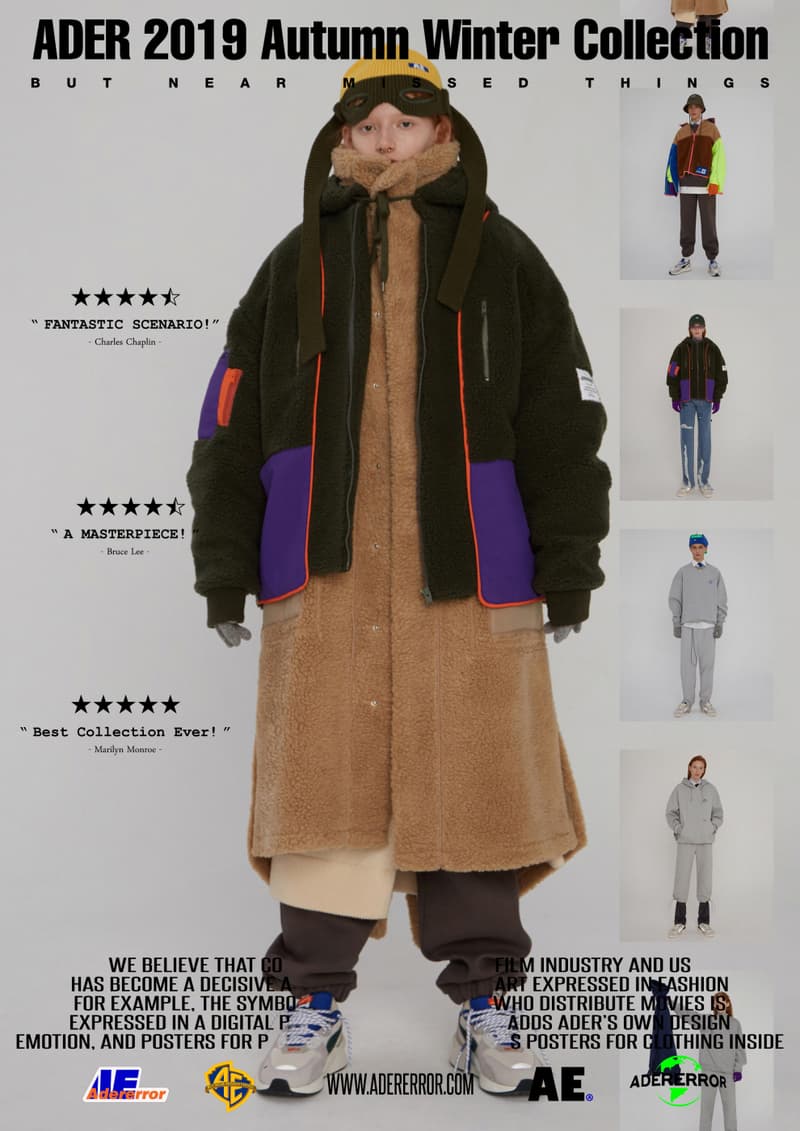 23 of 69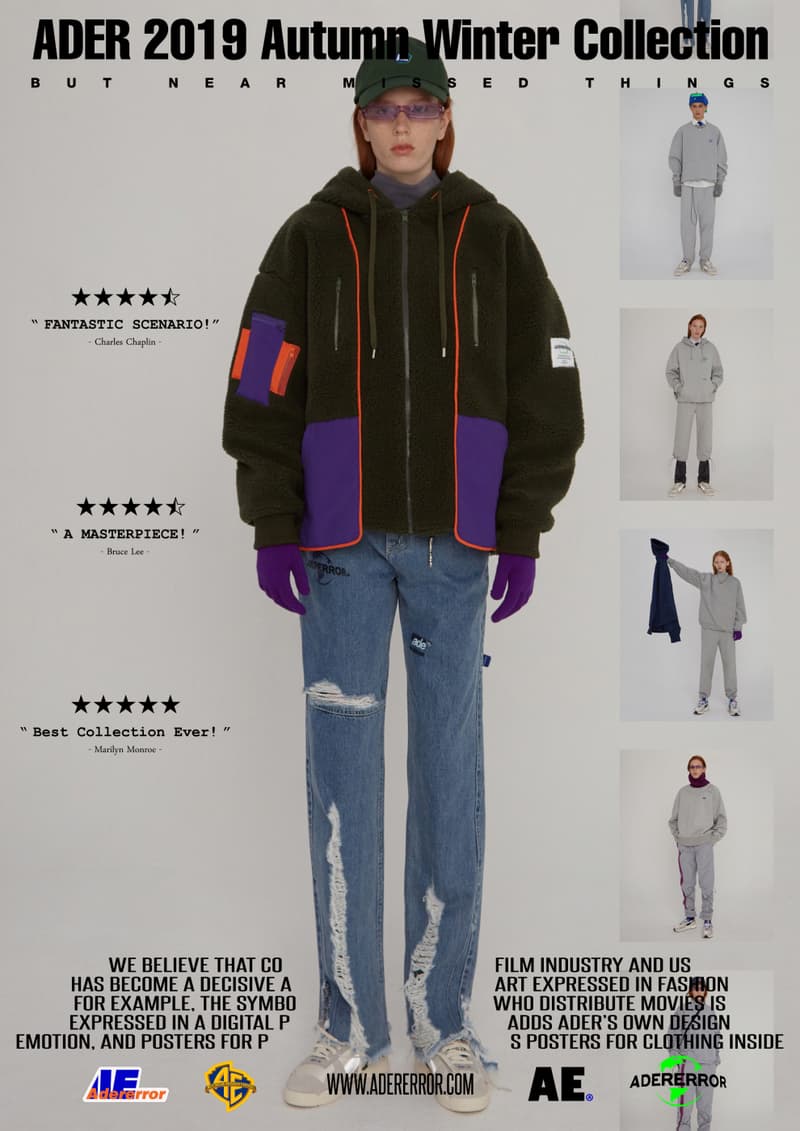 24 of 69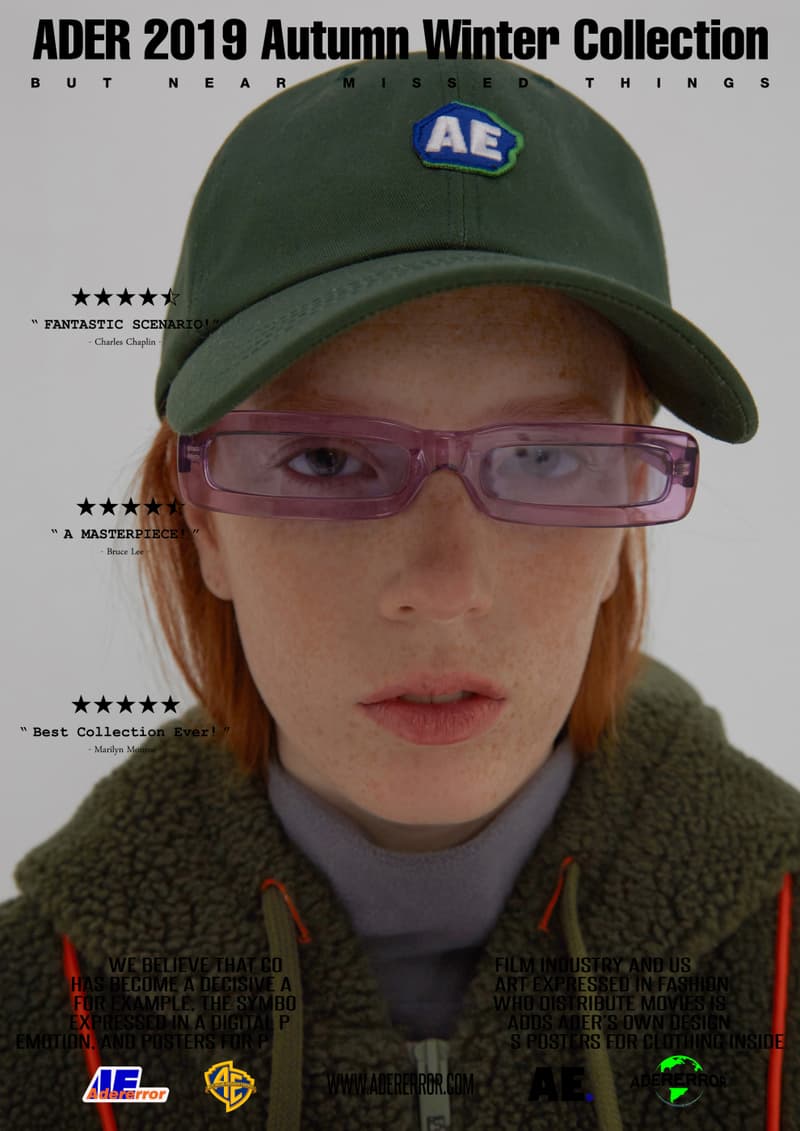 25 of 69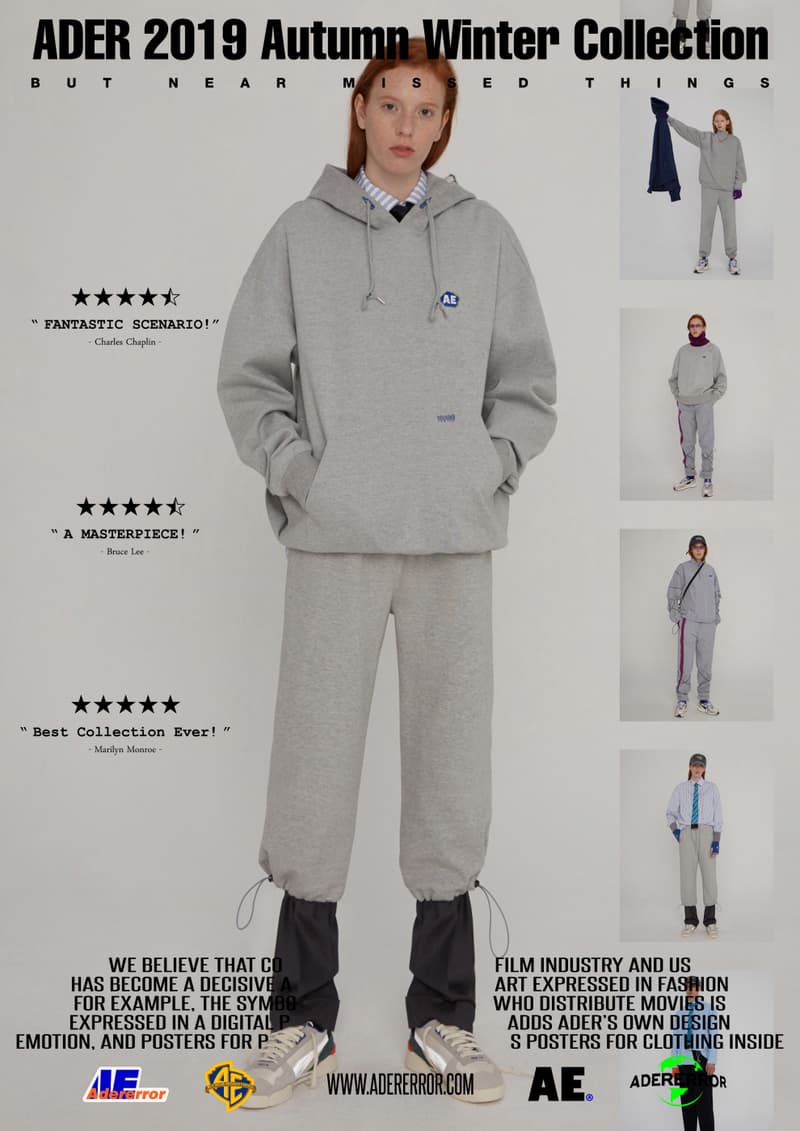 26 of 69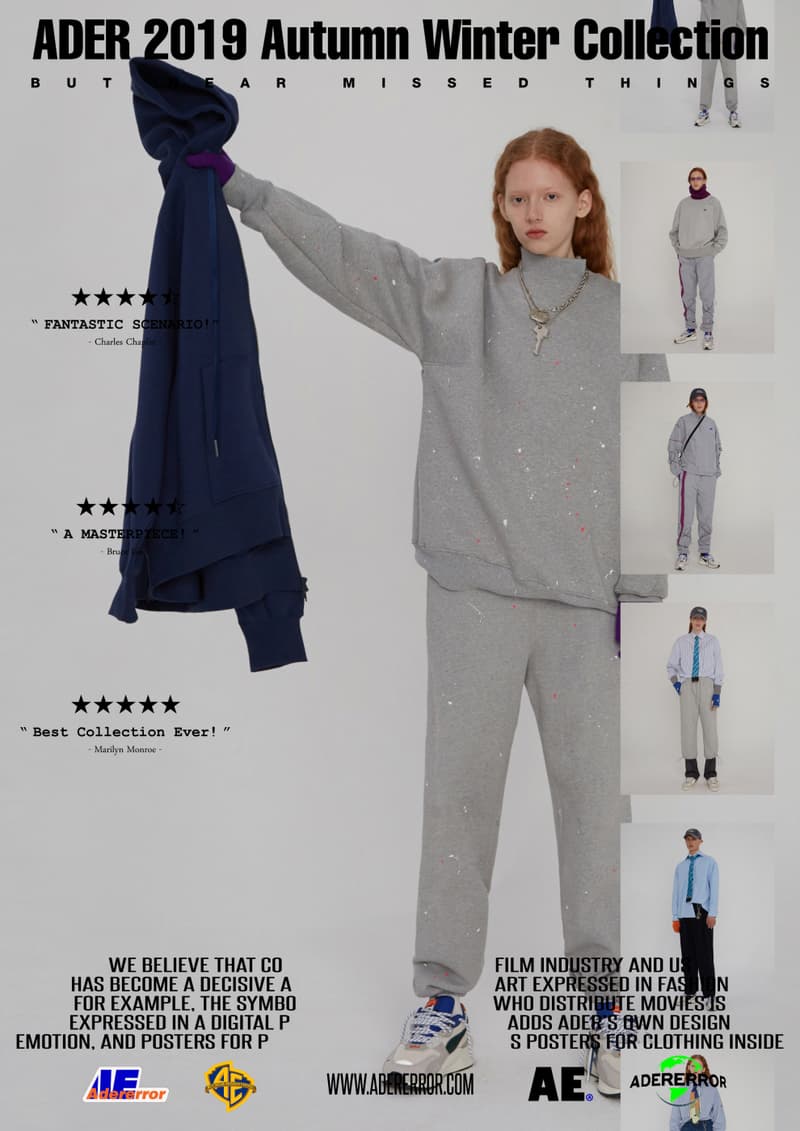 27 of 69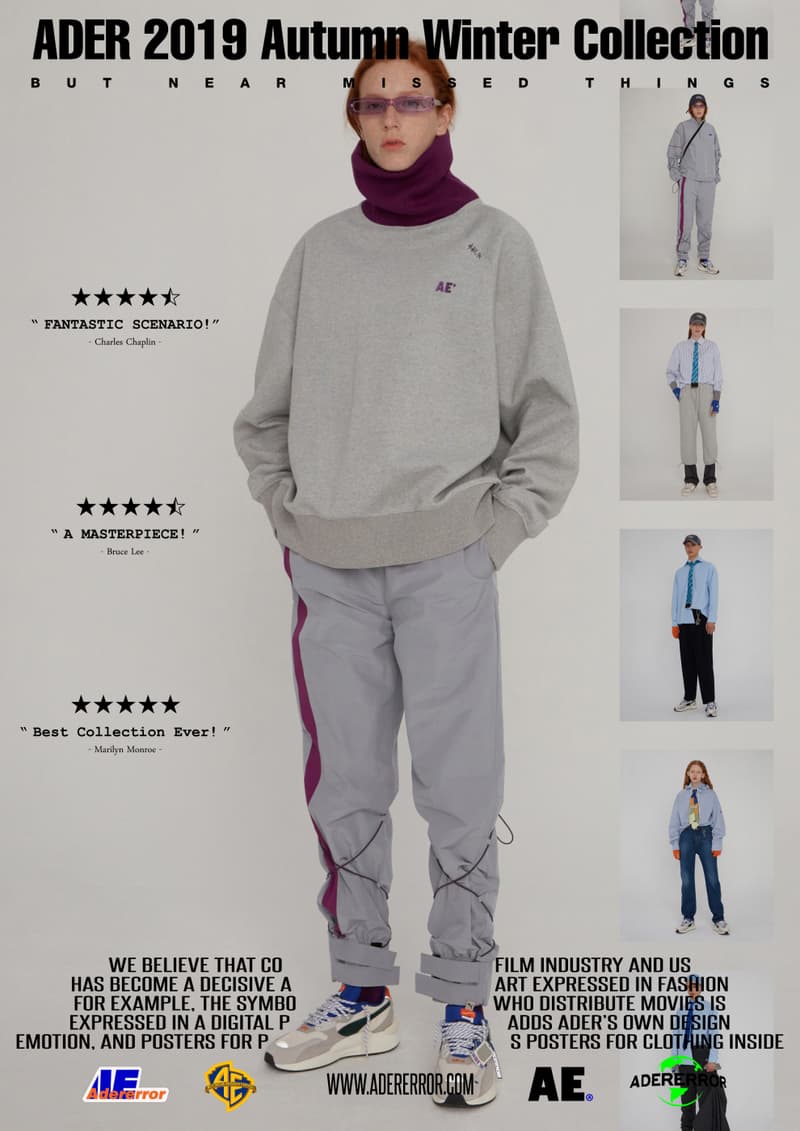 28 of 69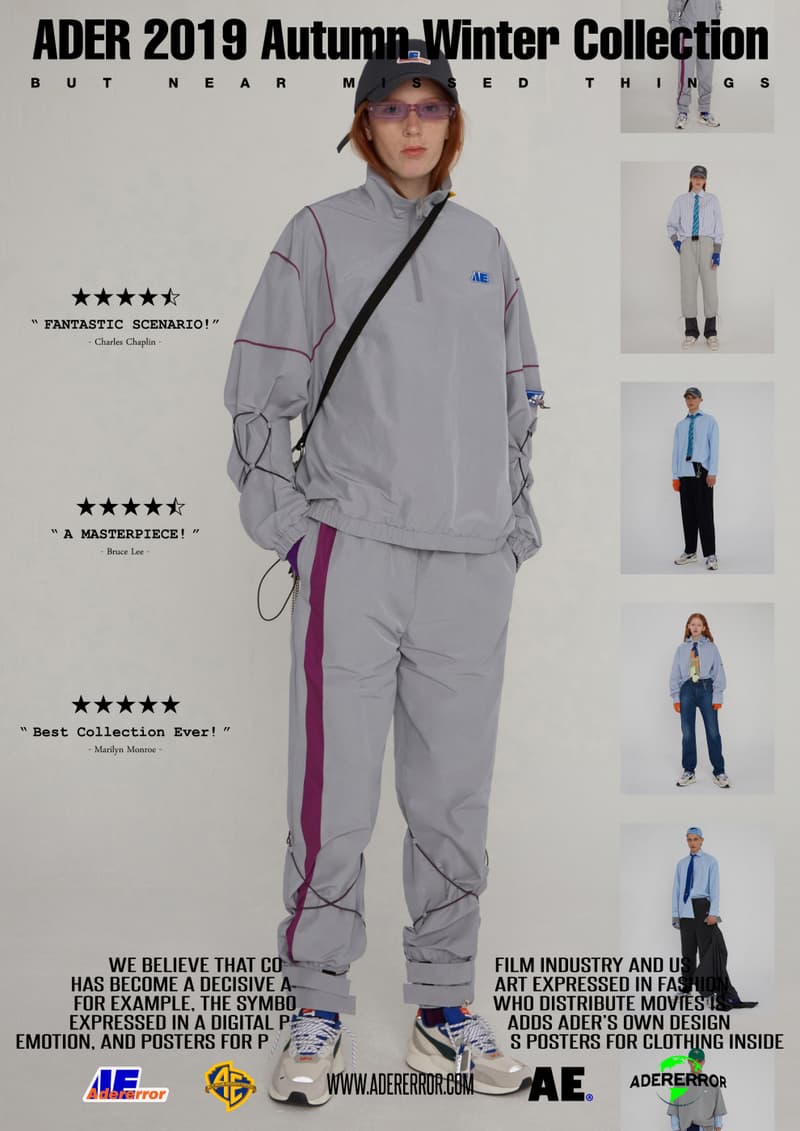 29 of 69
30 of 69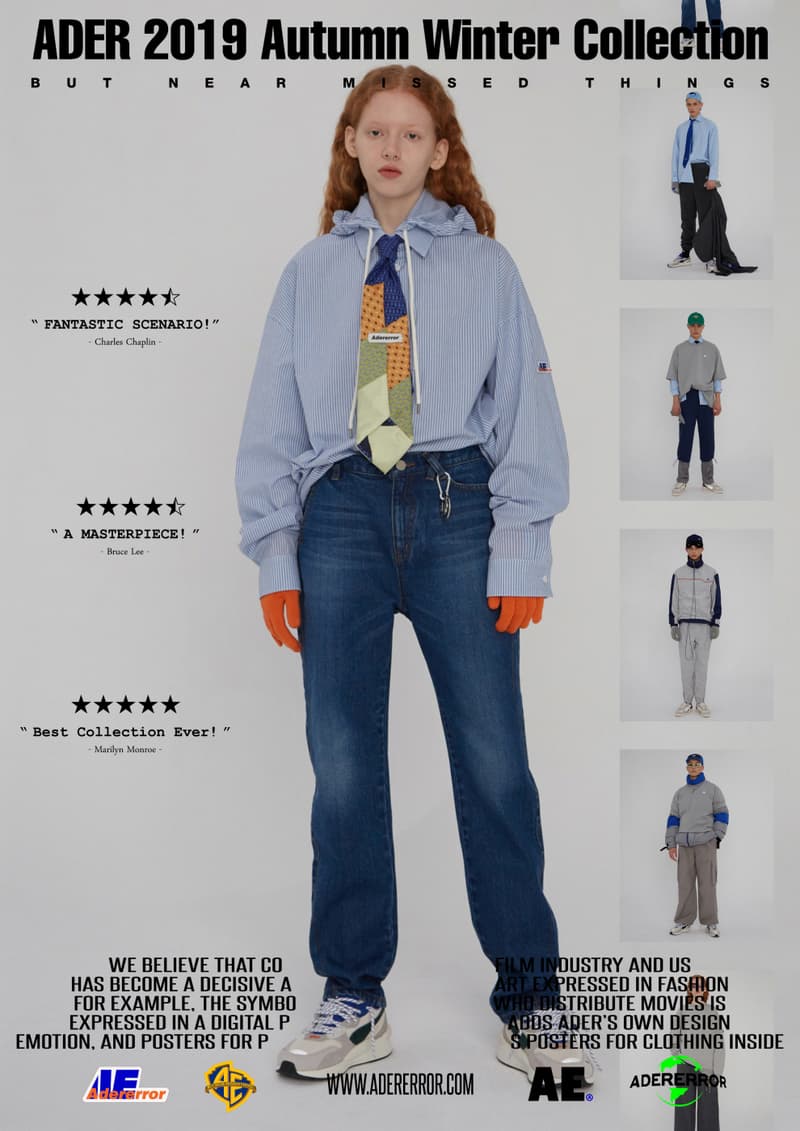 31 of 69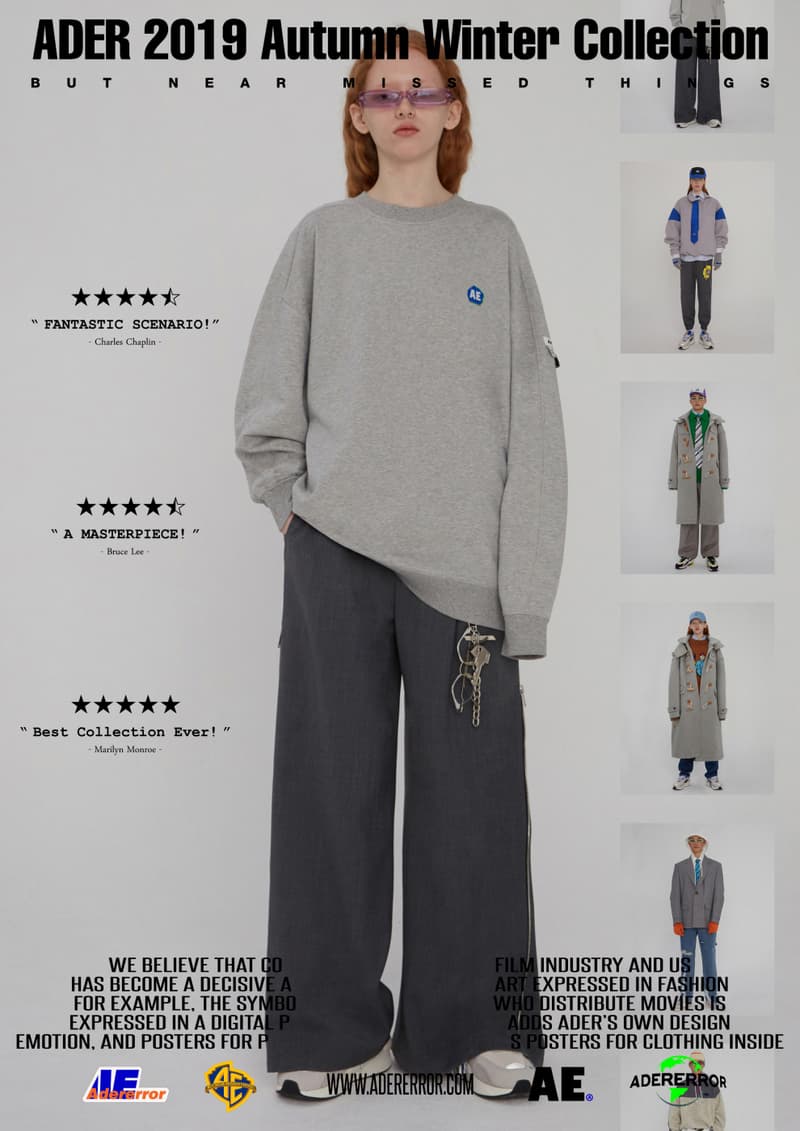 32 of 69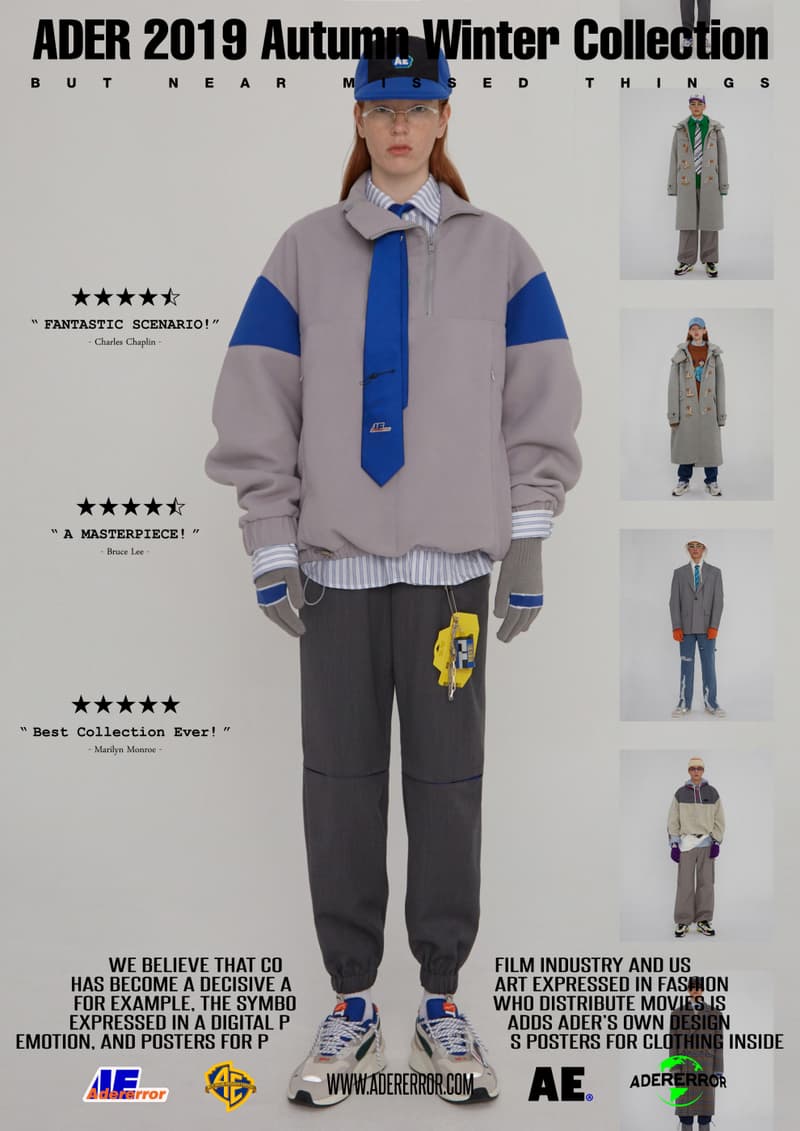 33 of 69
34 of 69
35 of 69
36 of 69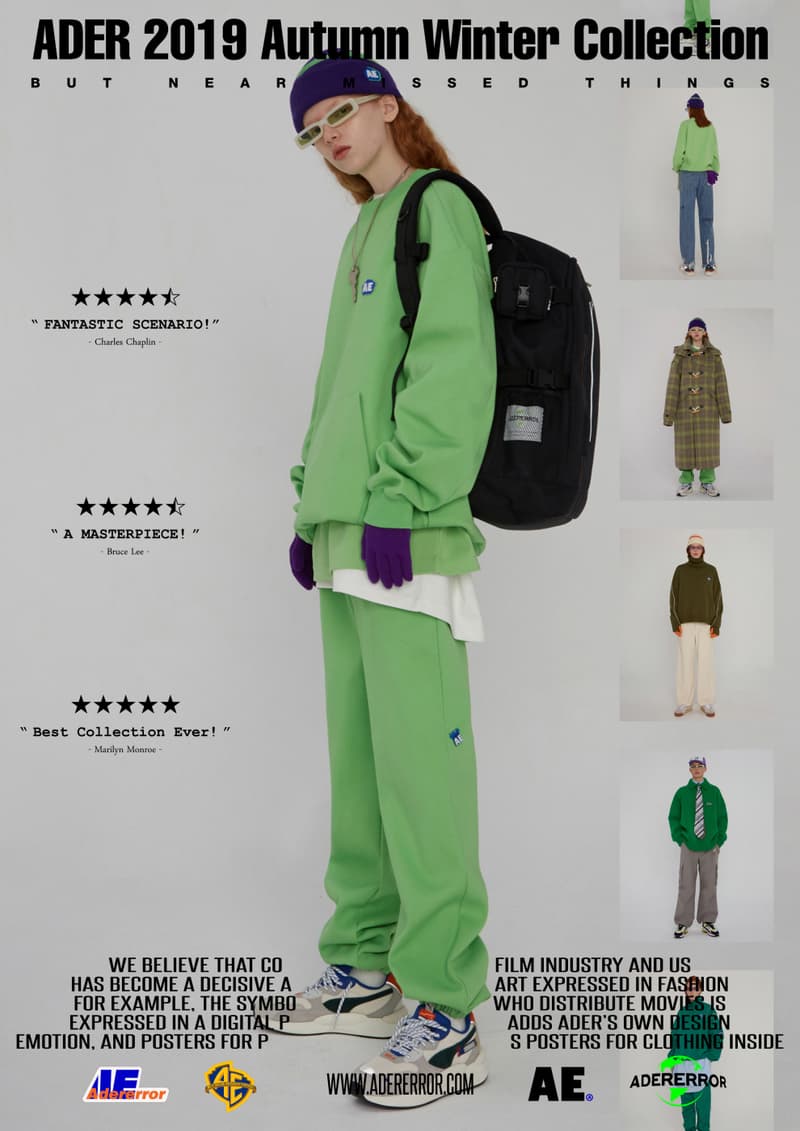 37 of 69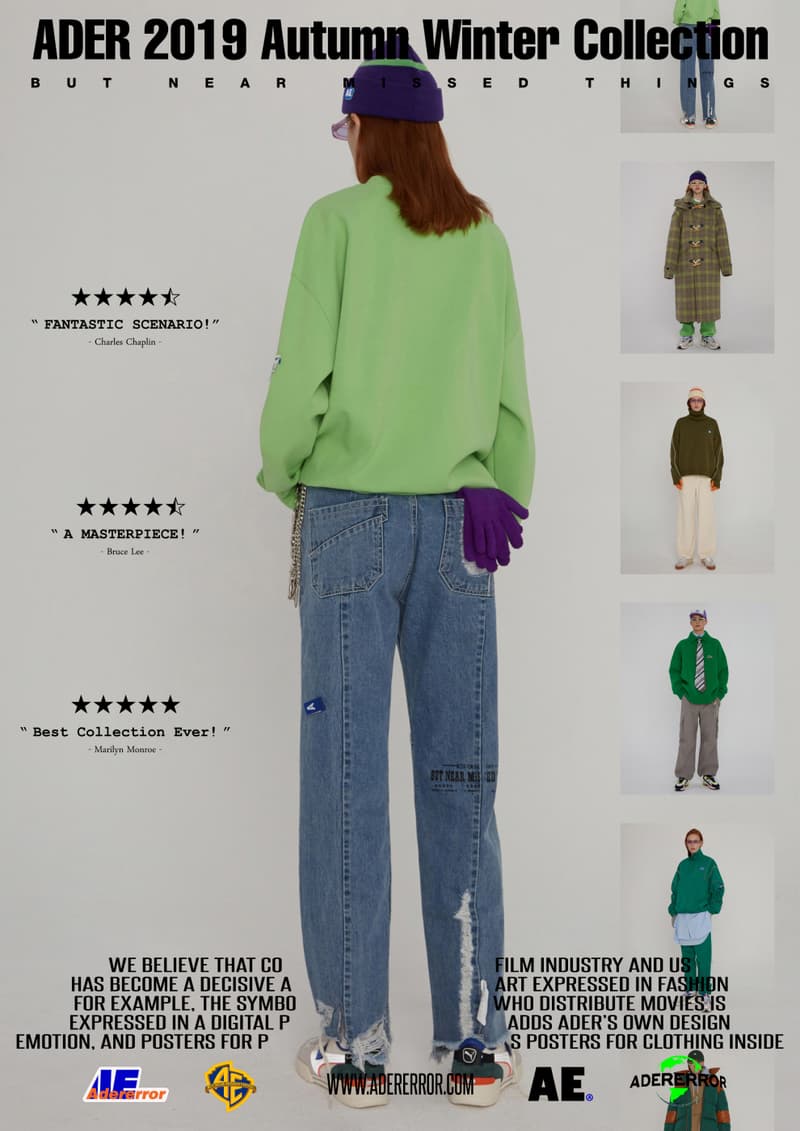 38 of 69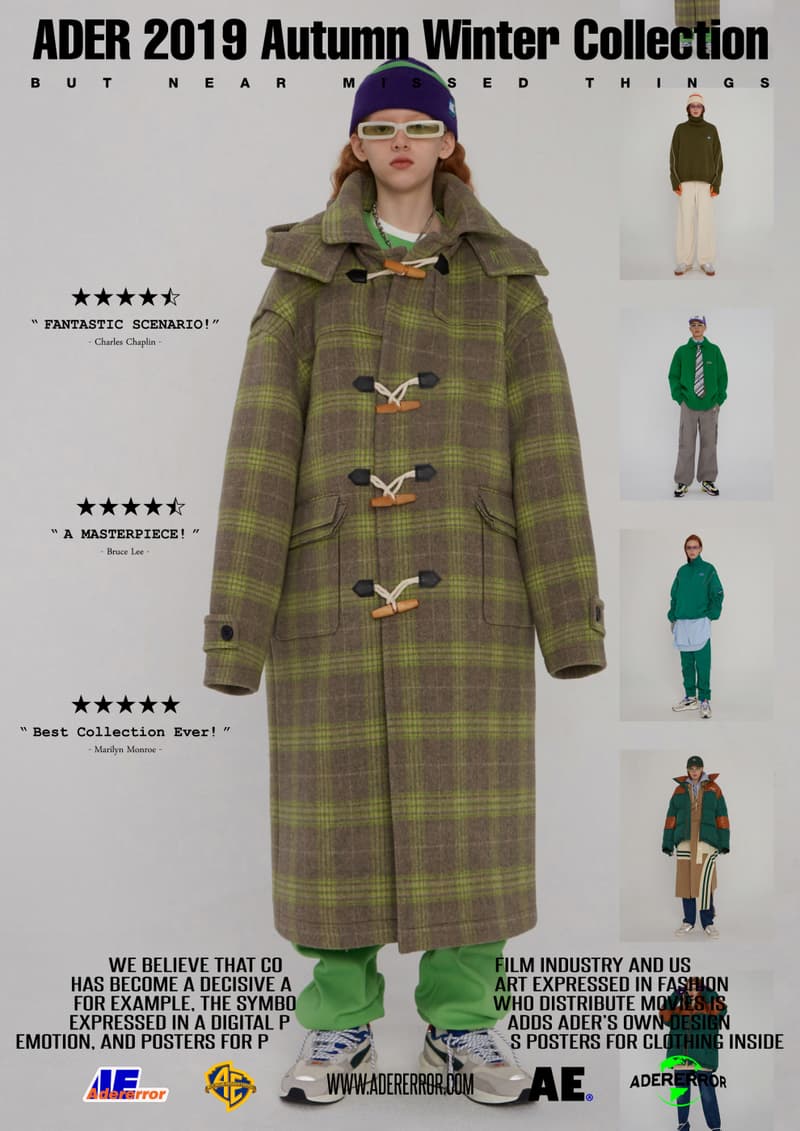 39 of 69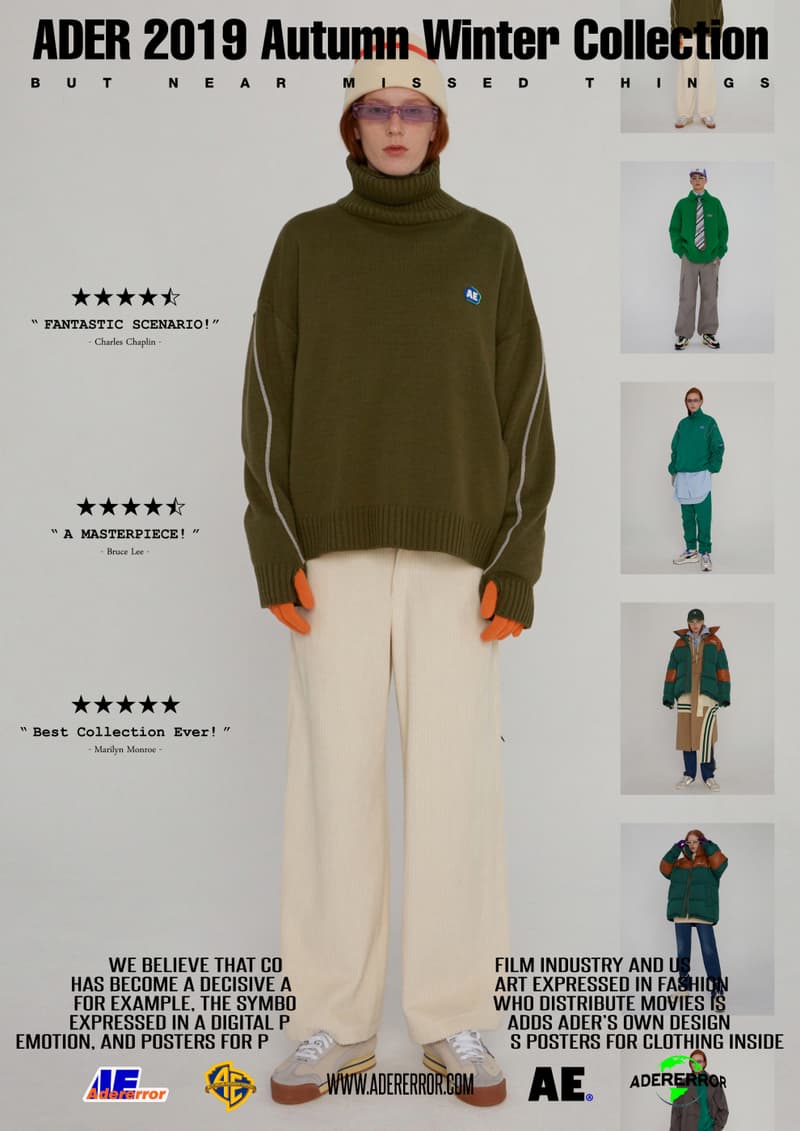 40 of 69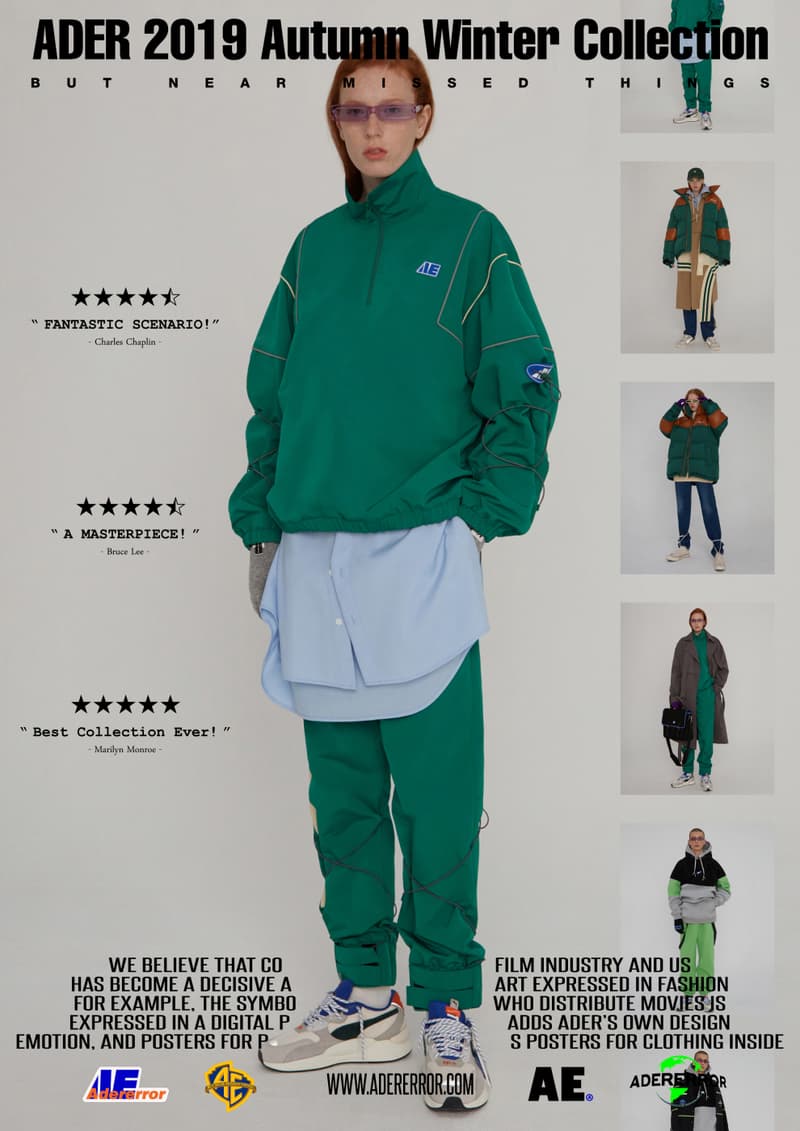 41 of 69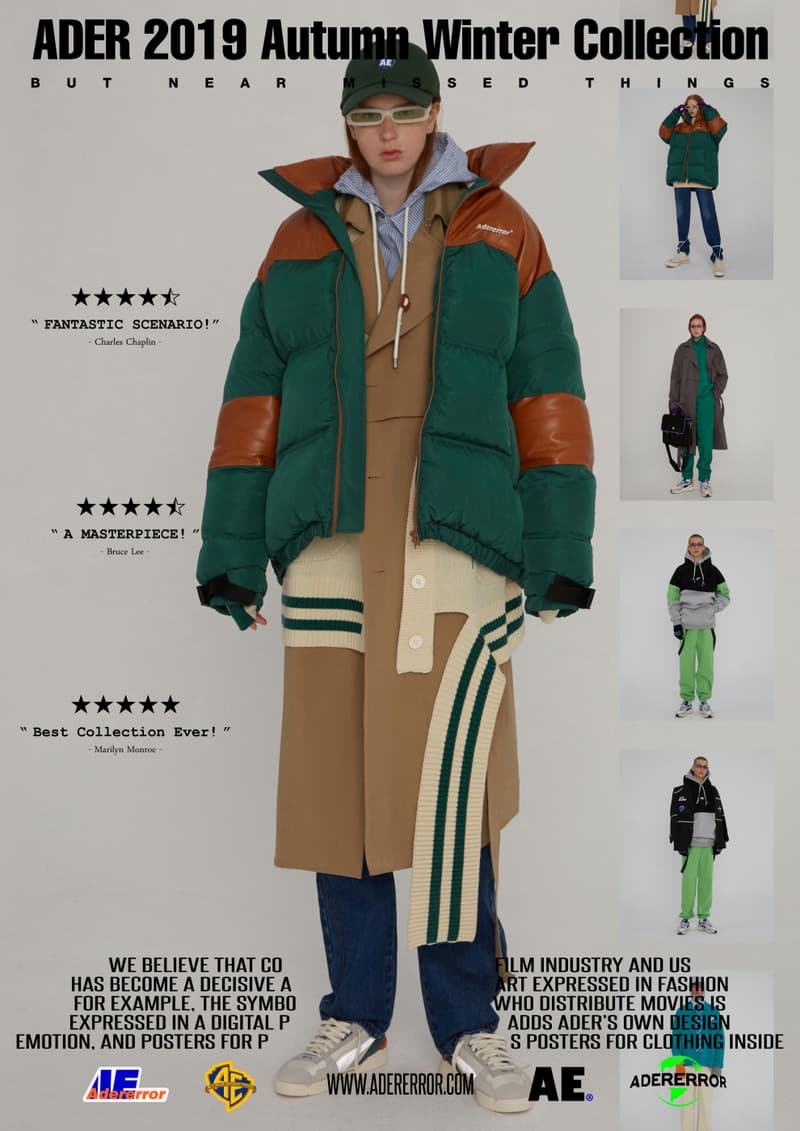 42 of 69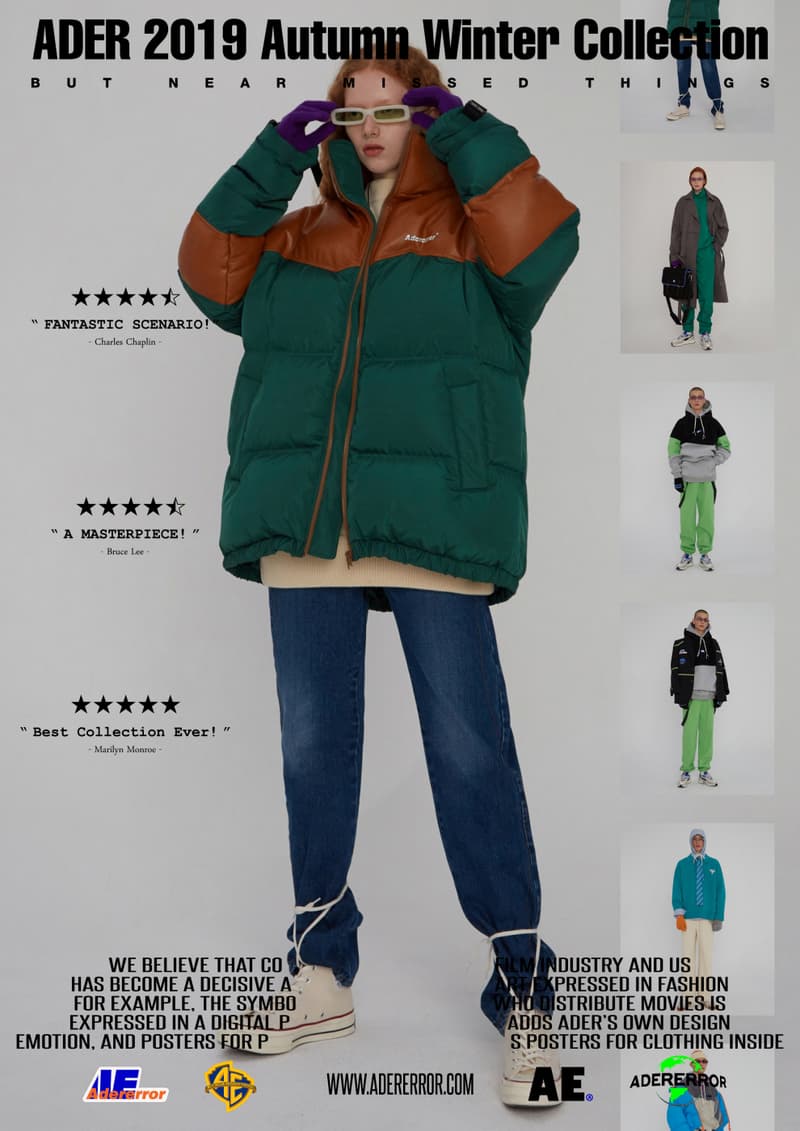 43 of 69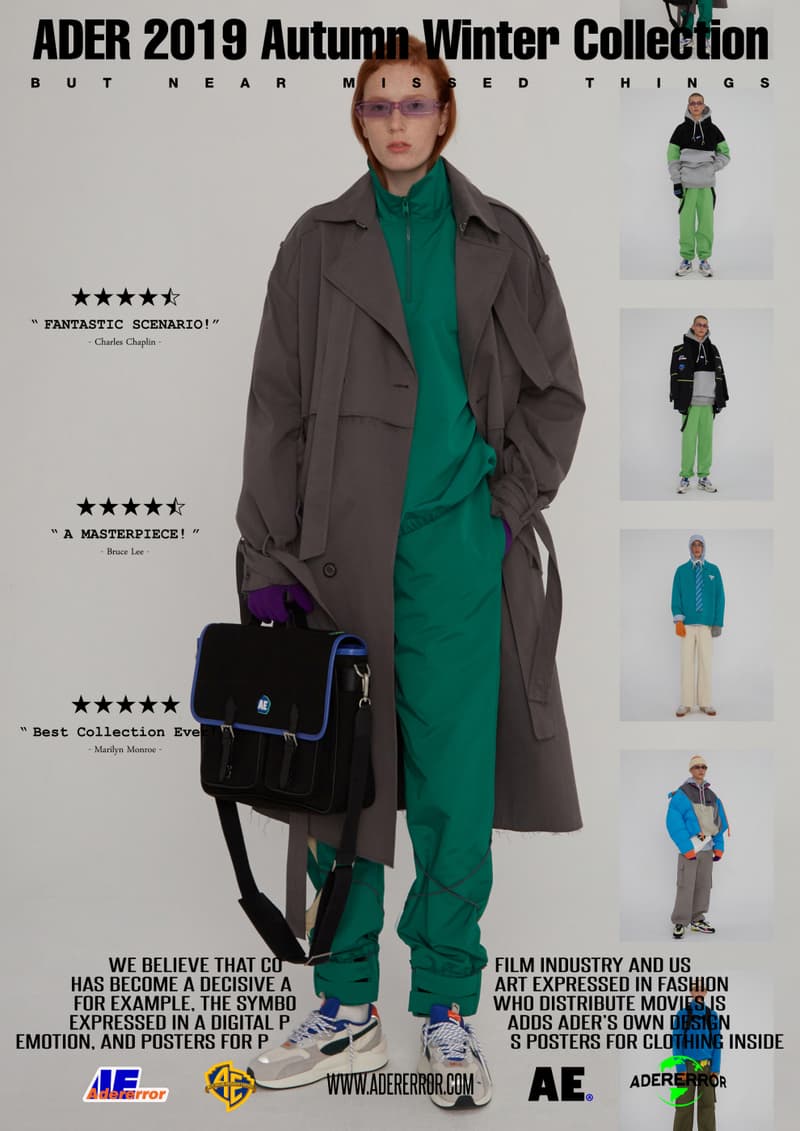 44 of 69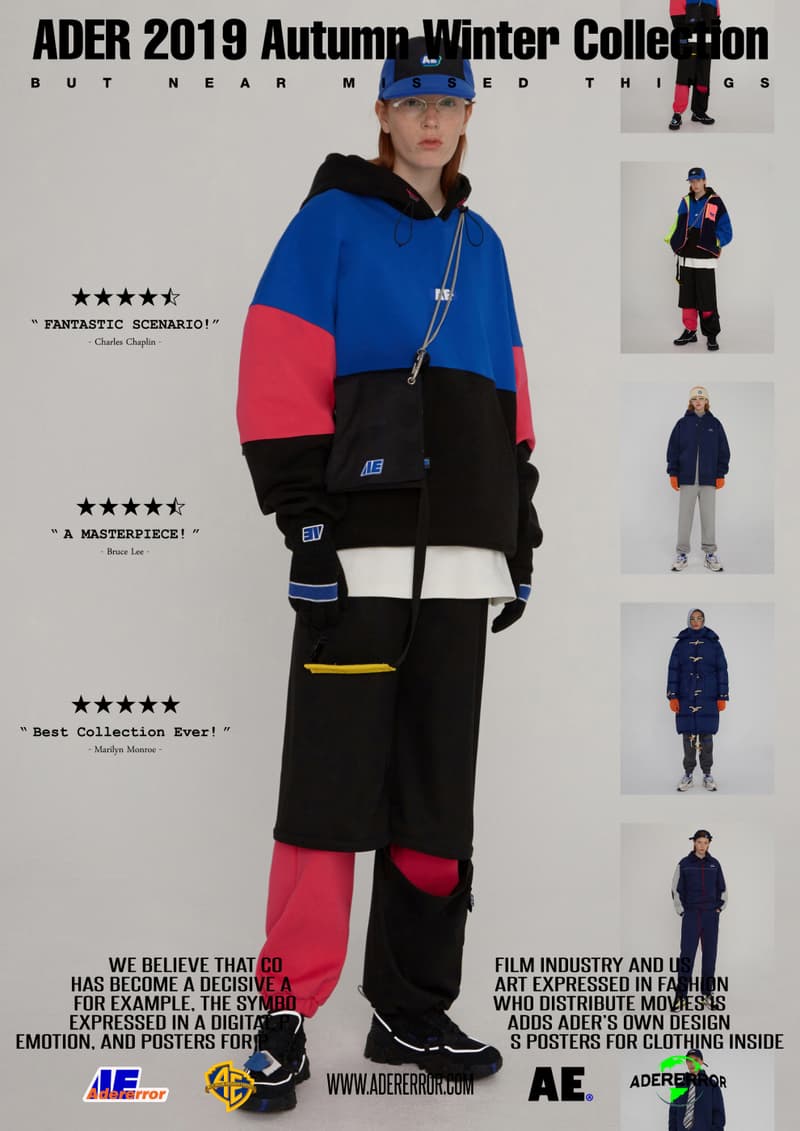 45 of 69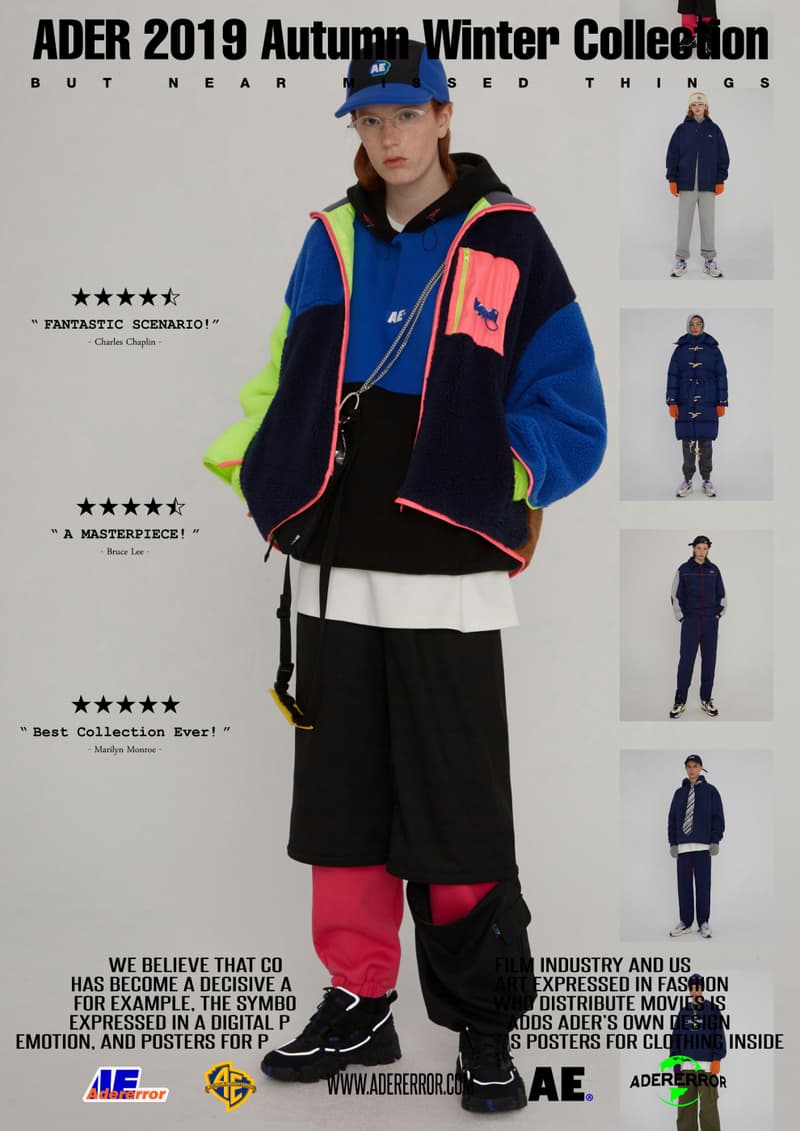 46 of 69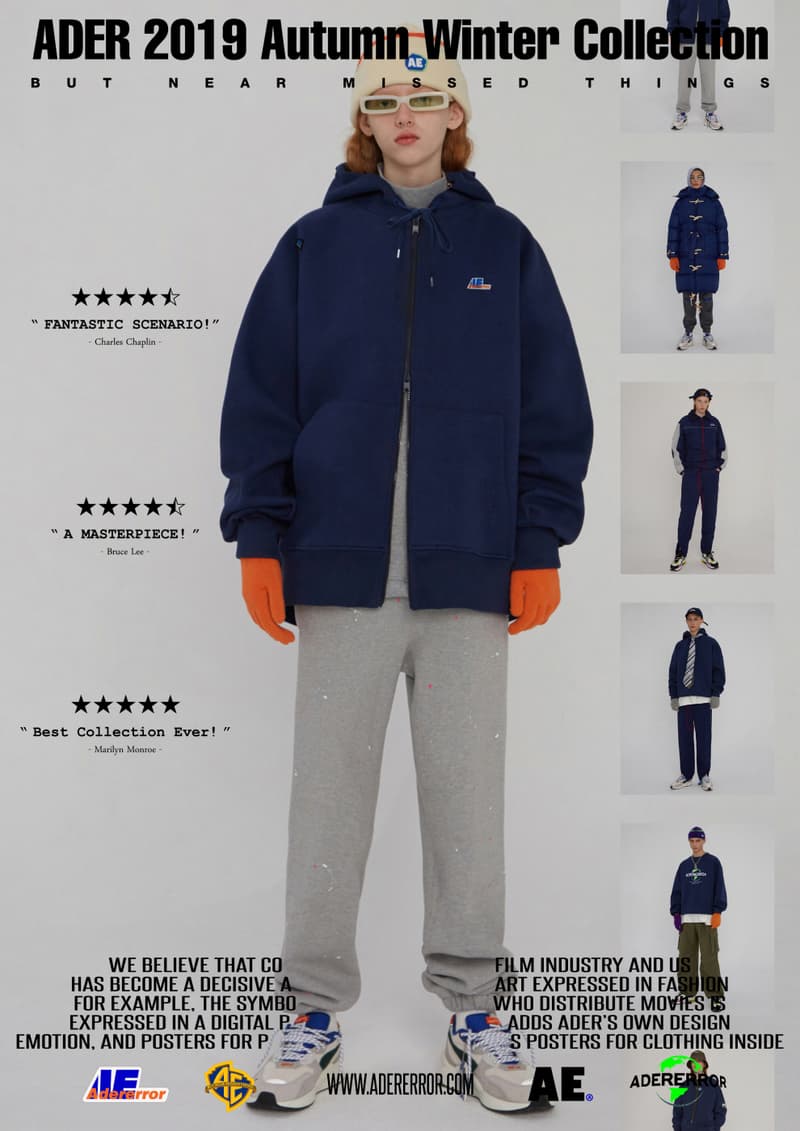 47 of 69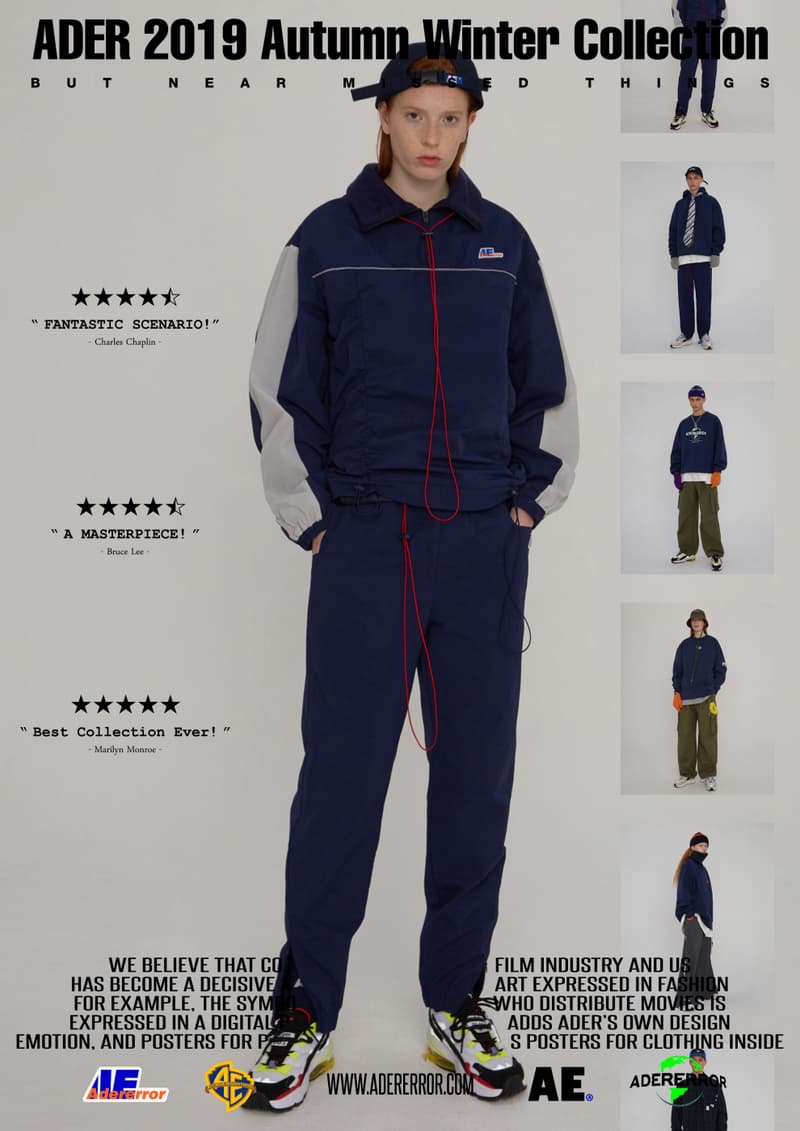 48 of 69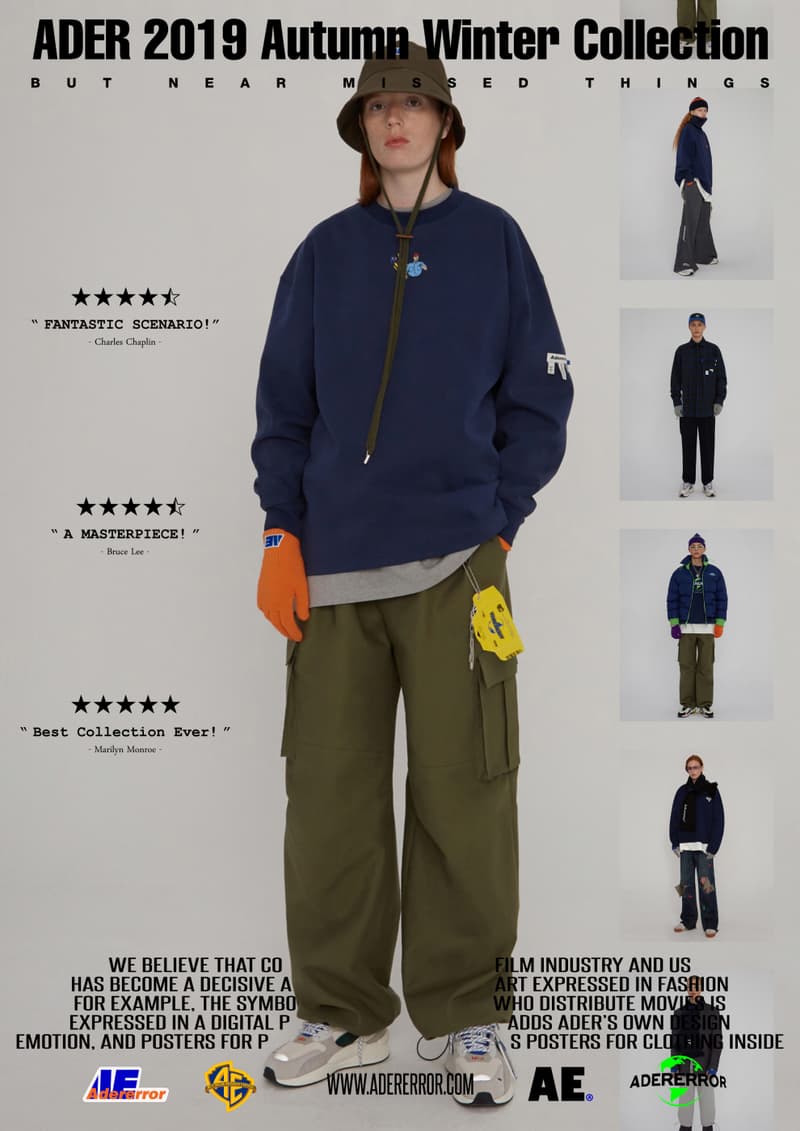 49 of 69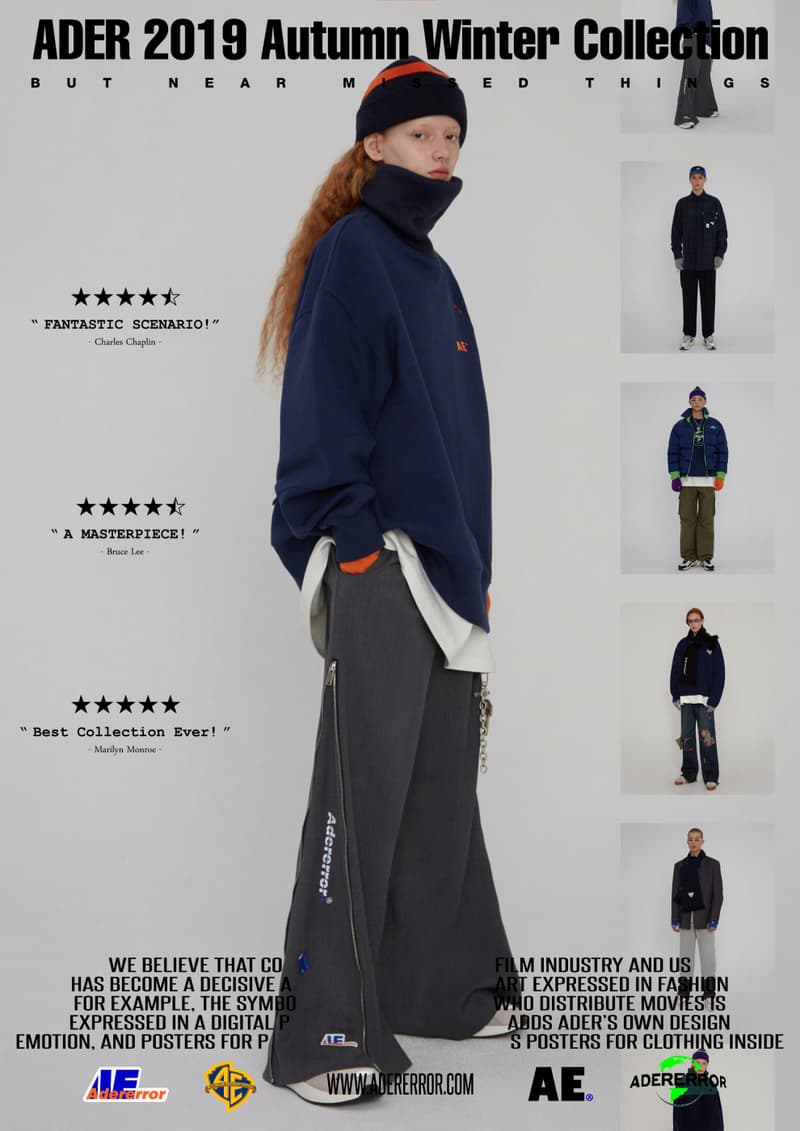 50 of 69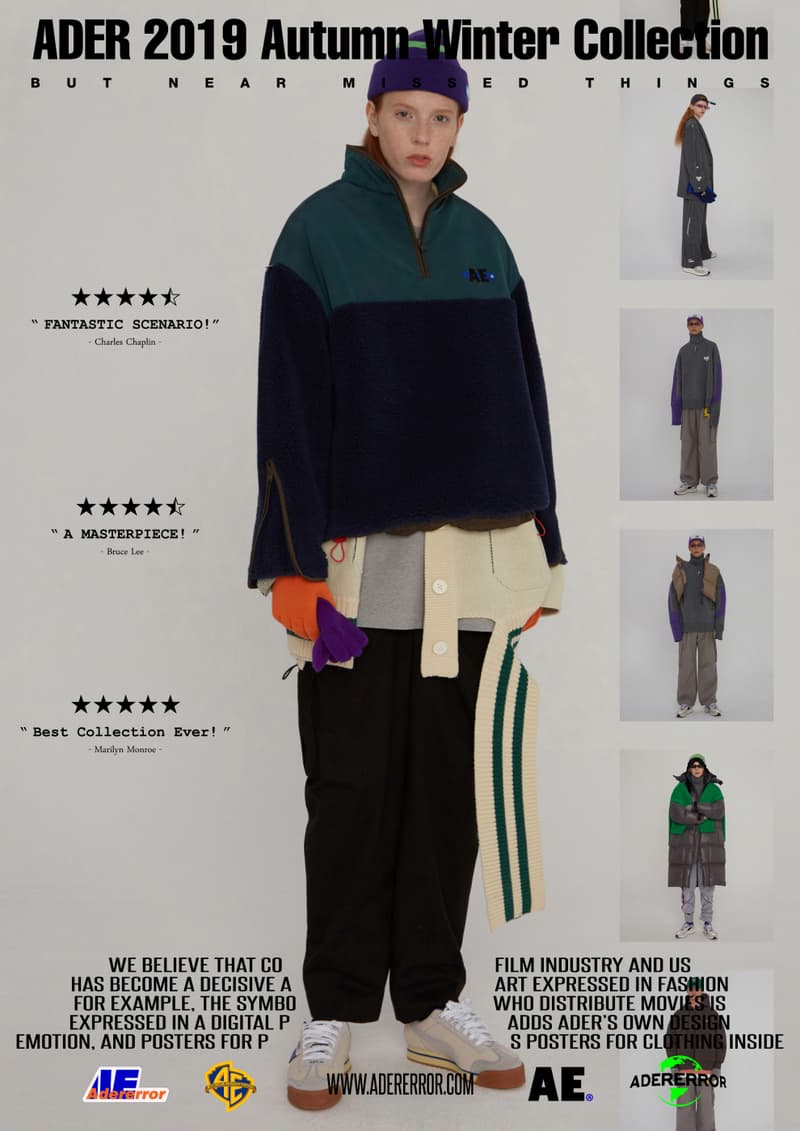 51 of 69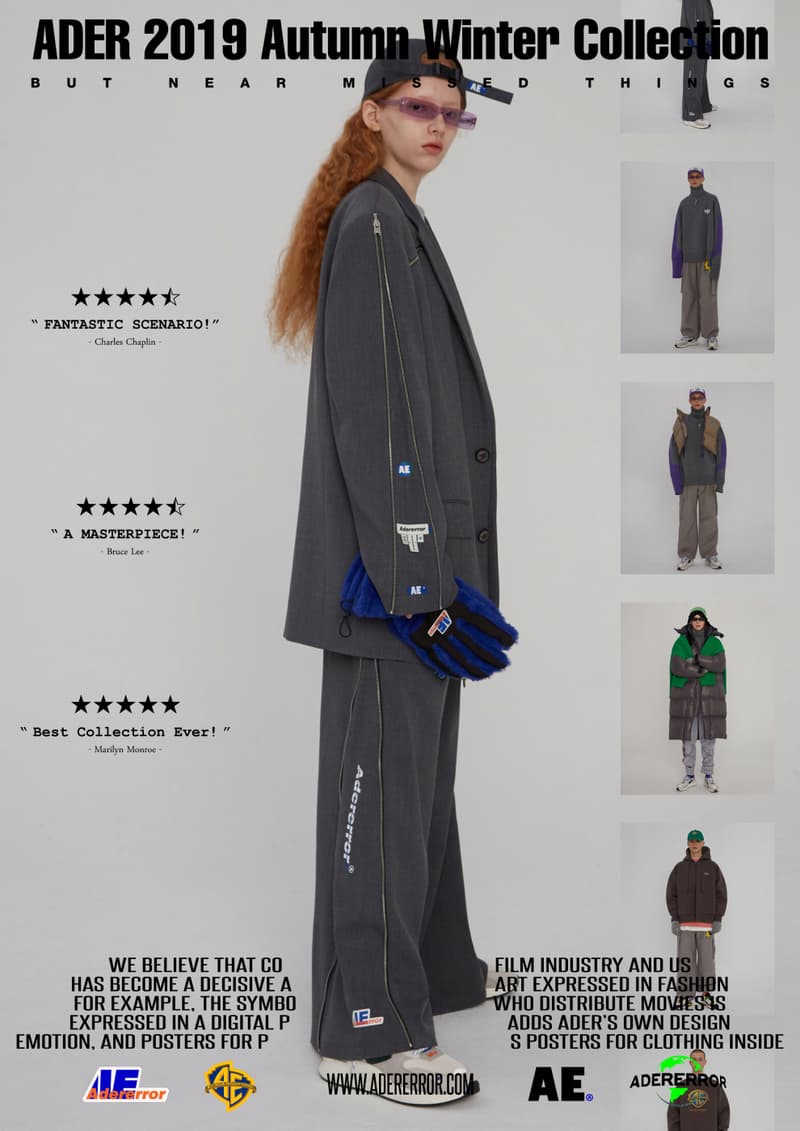 52 of 69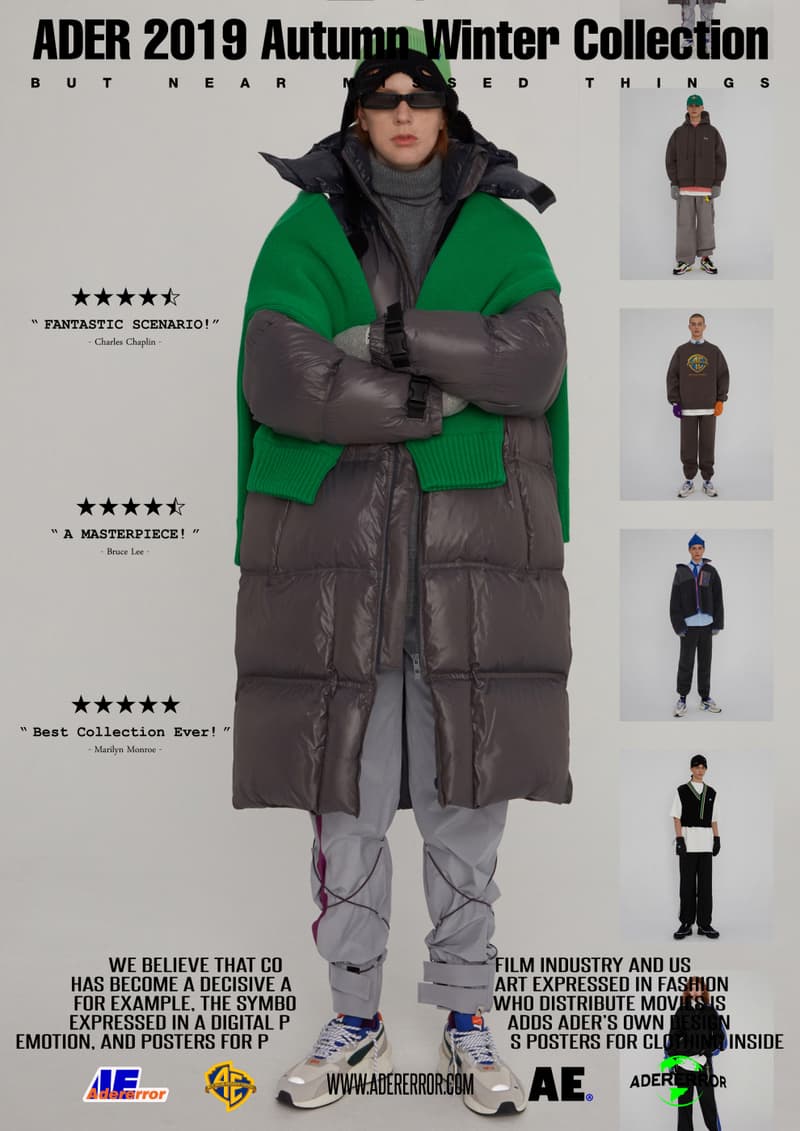 53 of 69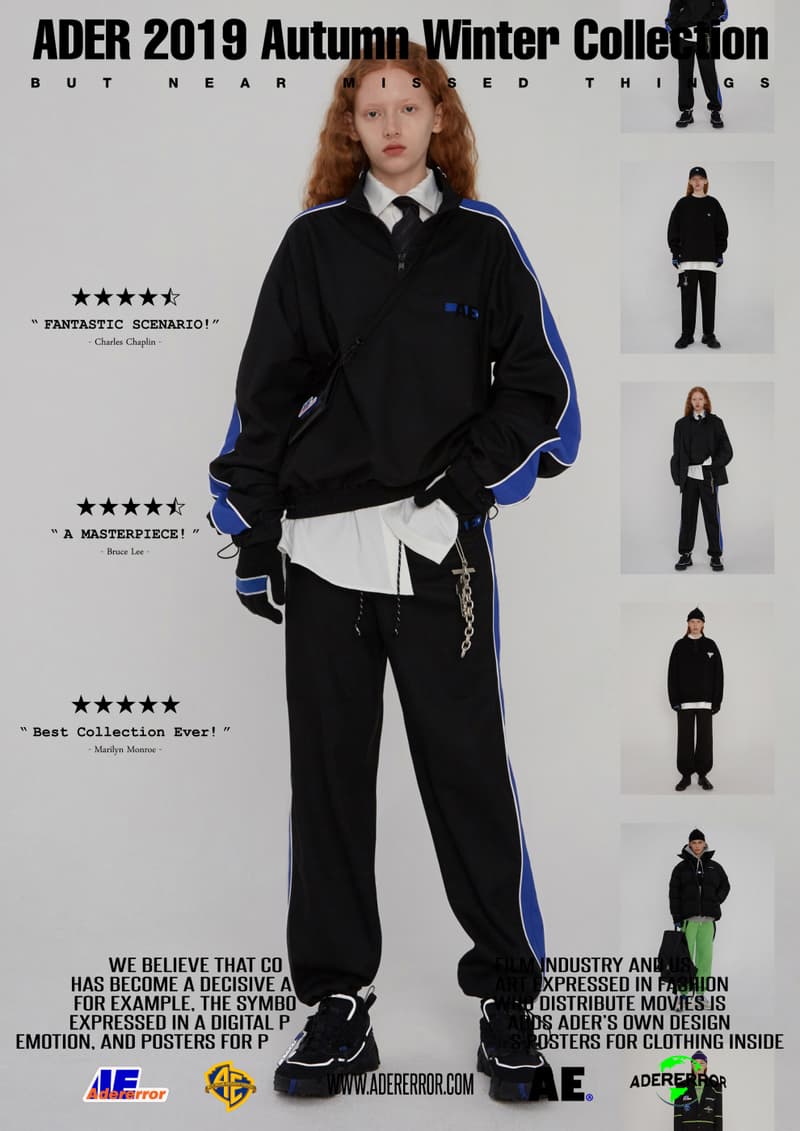 54 of 69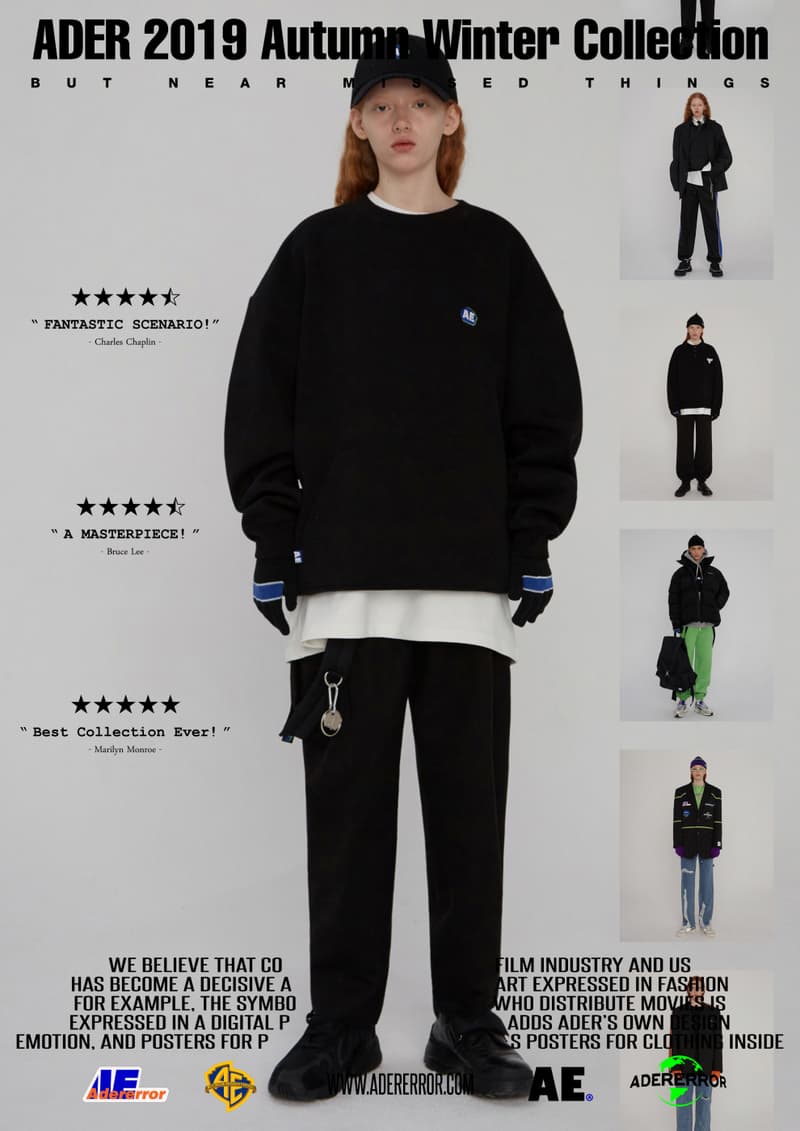 55 of 69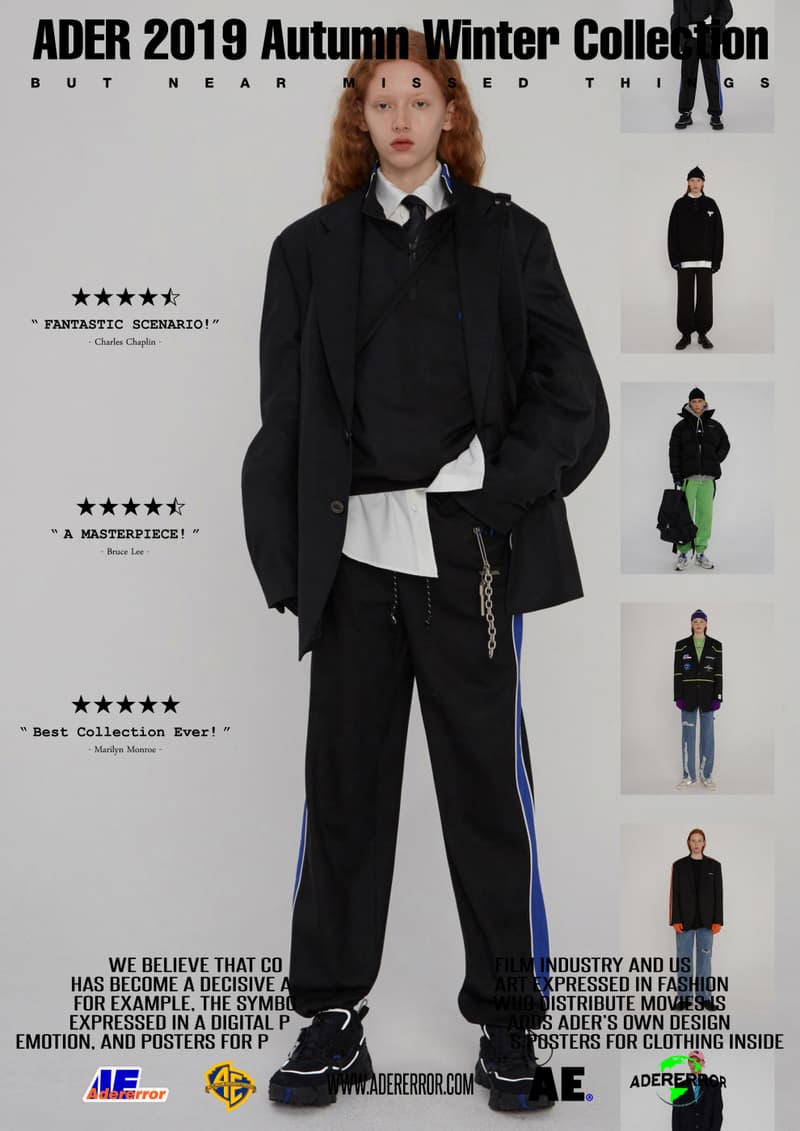 56 of 69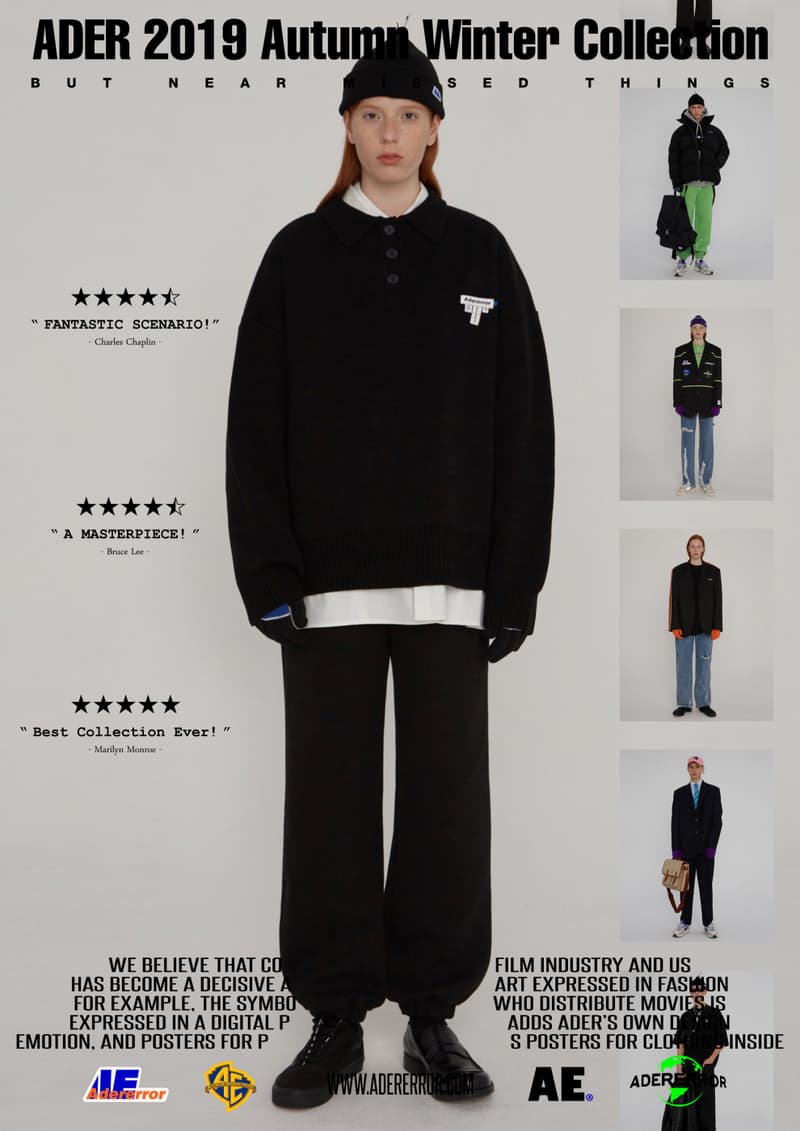 57 of 69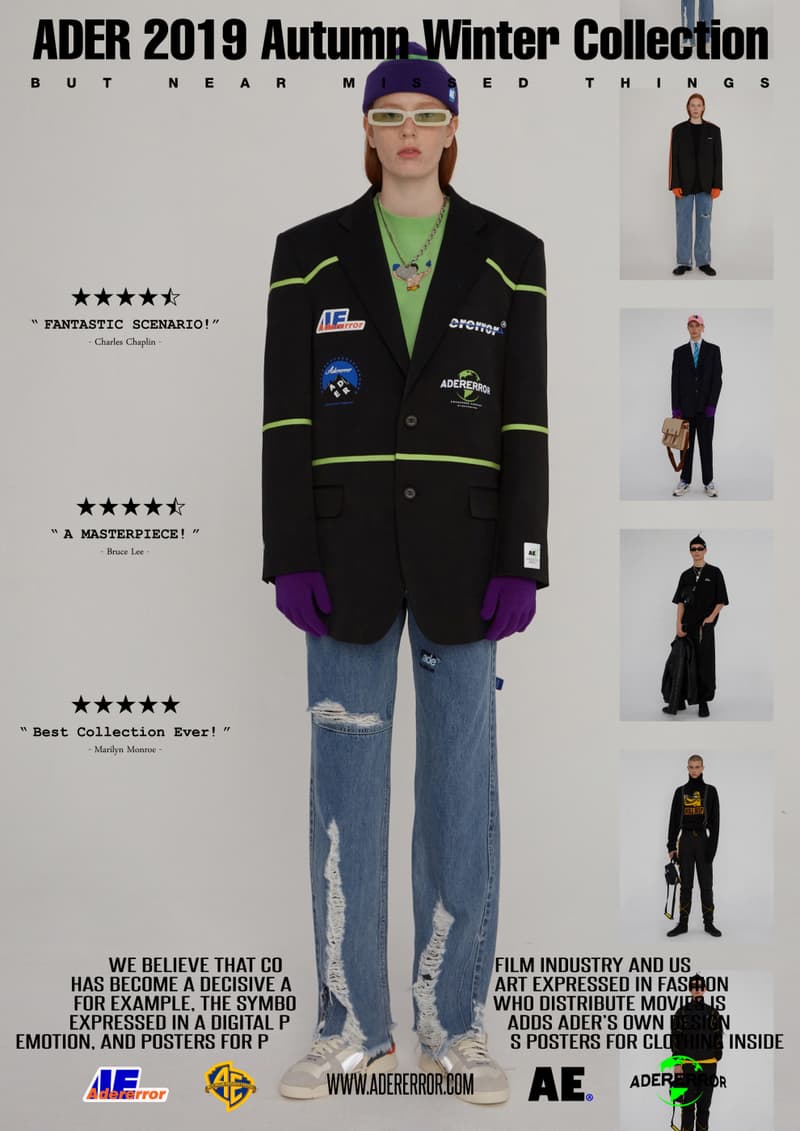 58 of 69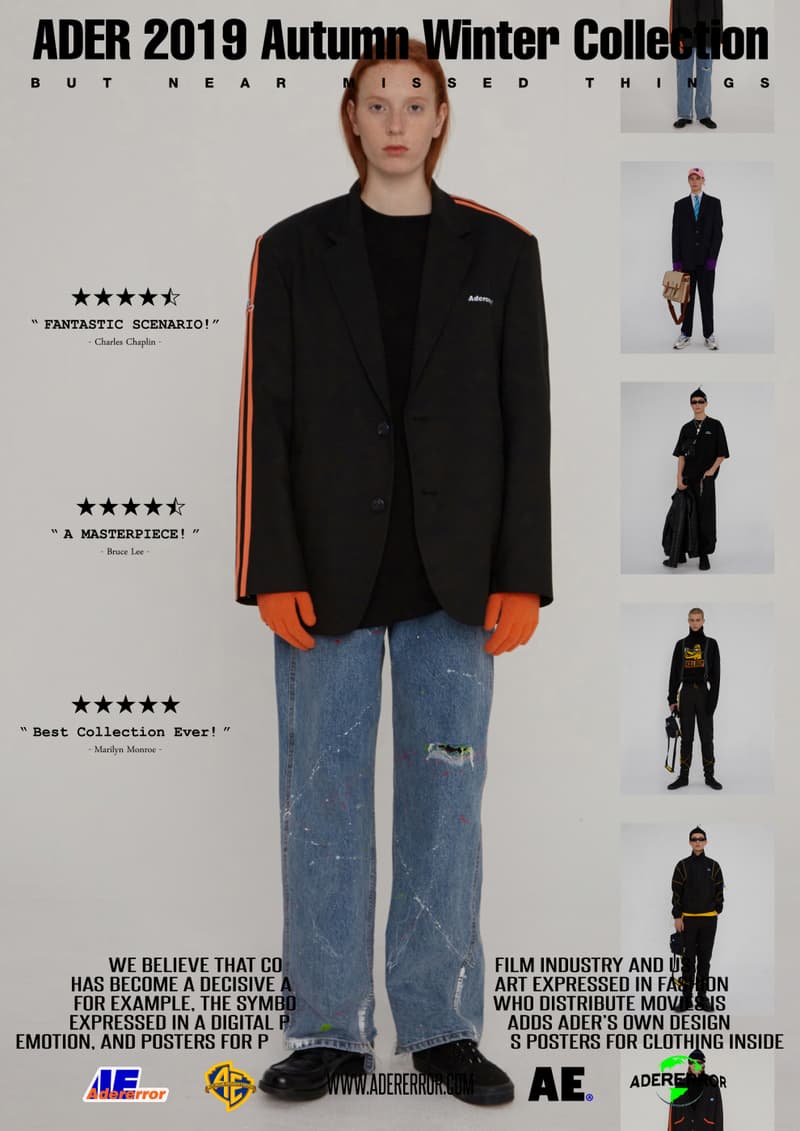 59 of 69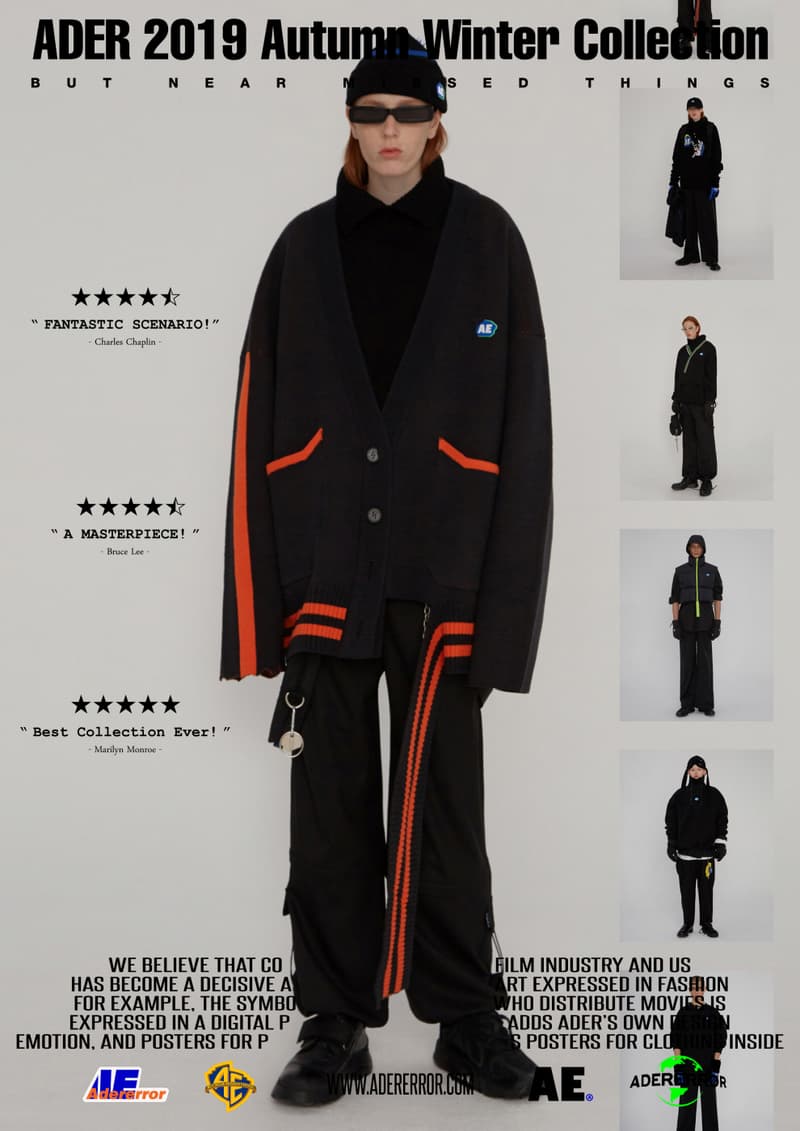 60 of 69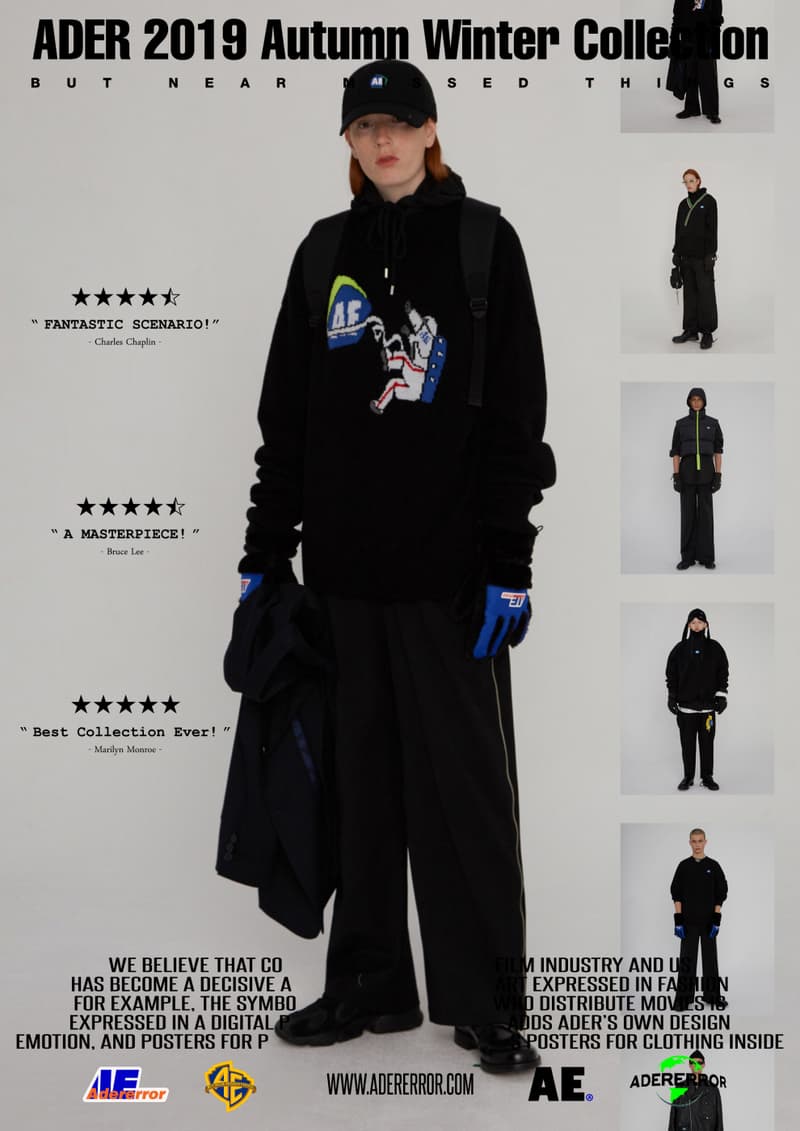 61 of 69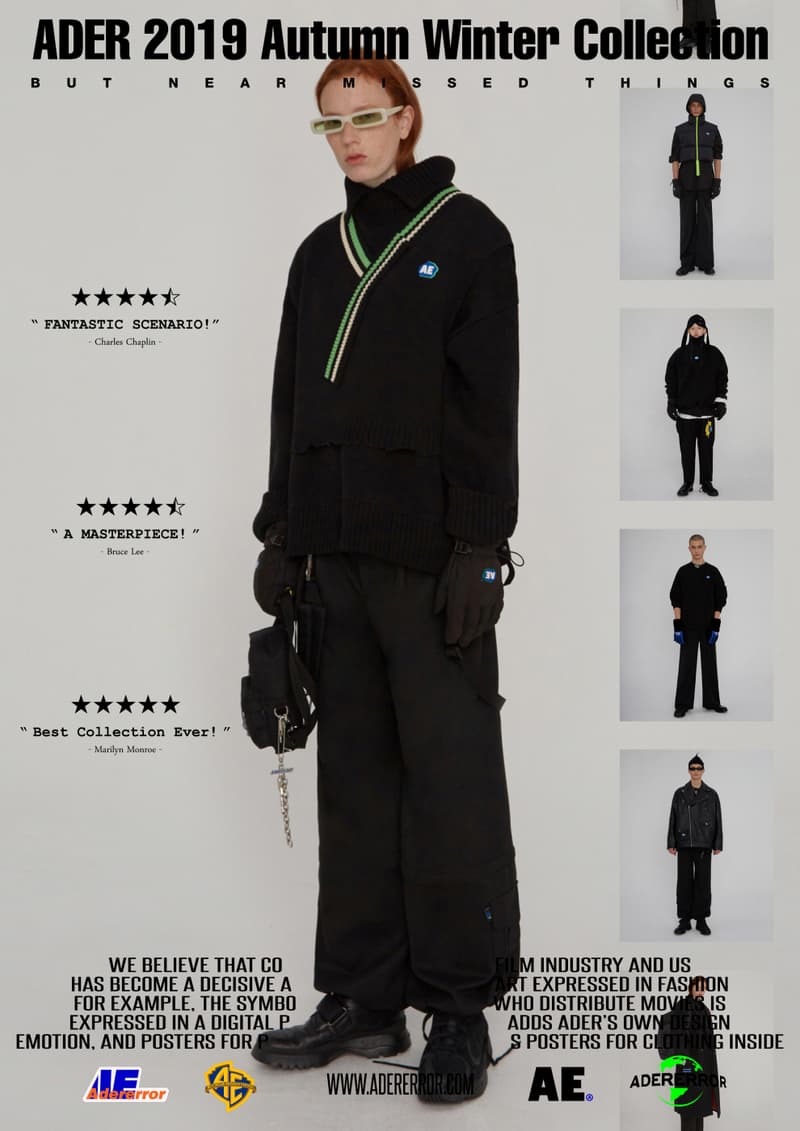 62 of 69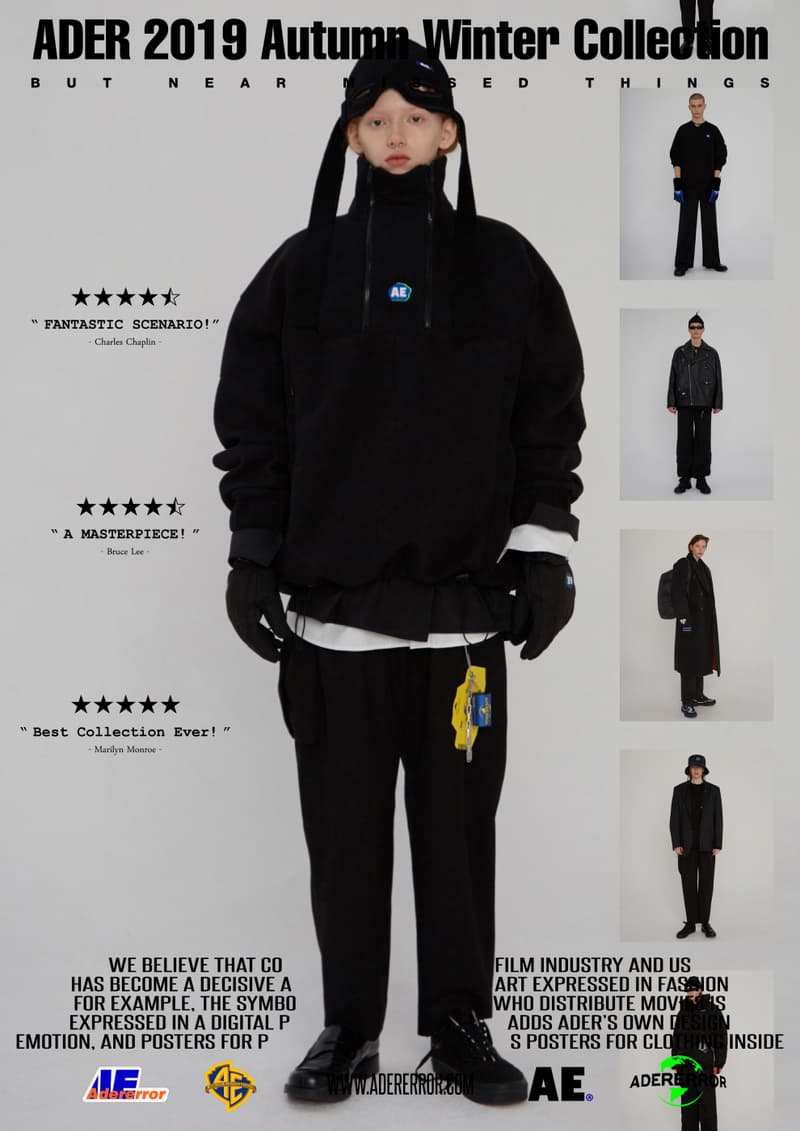 63 of 69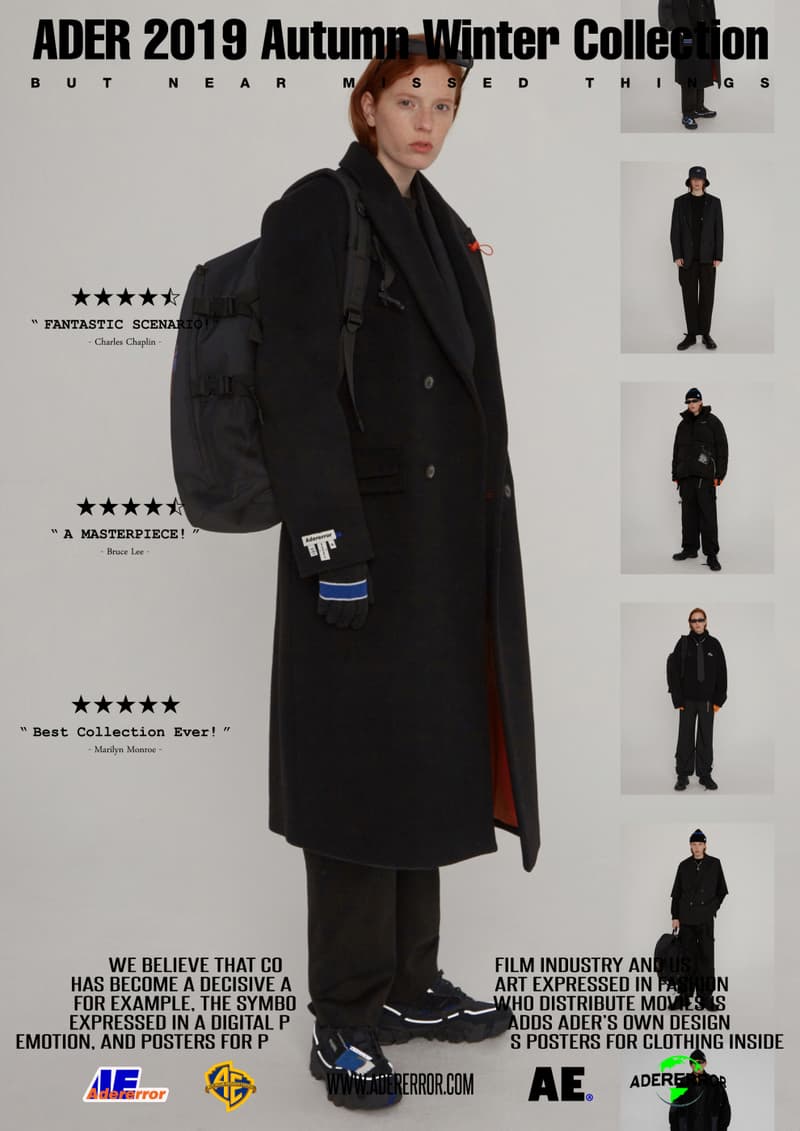 64 of 69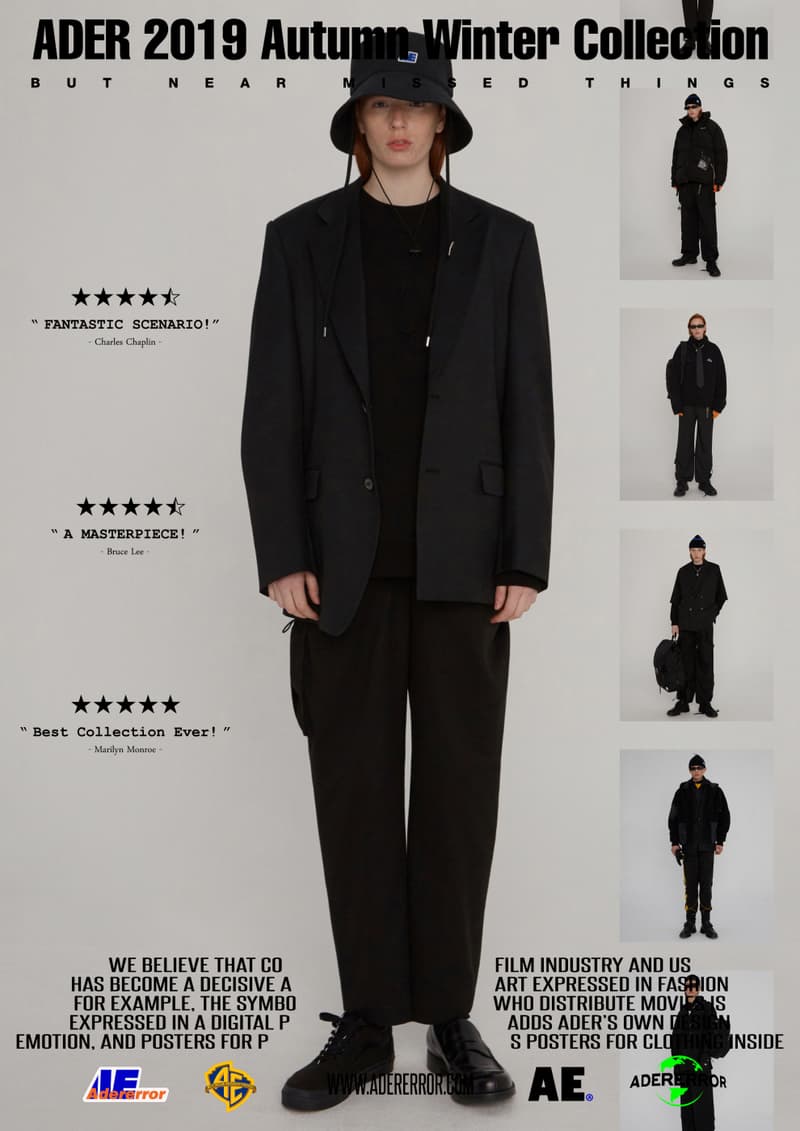 65 of 69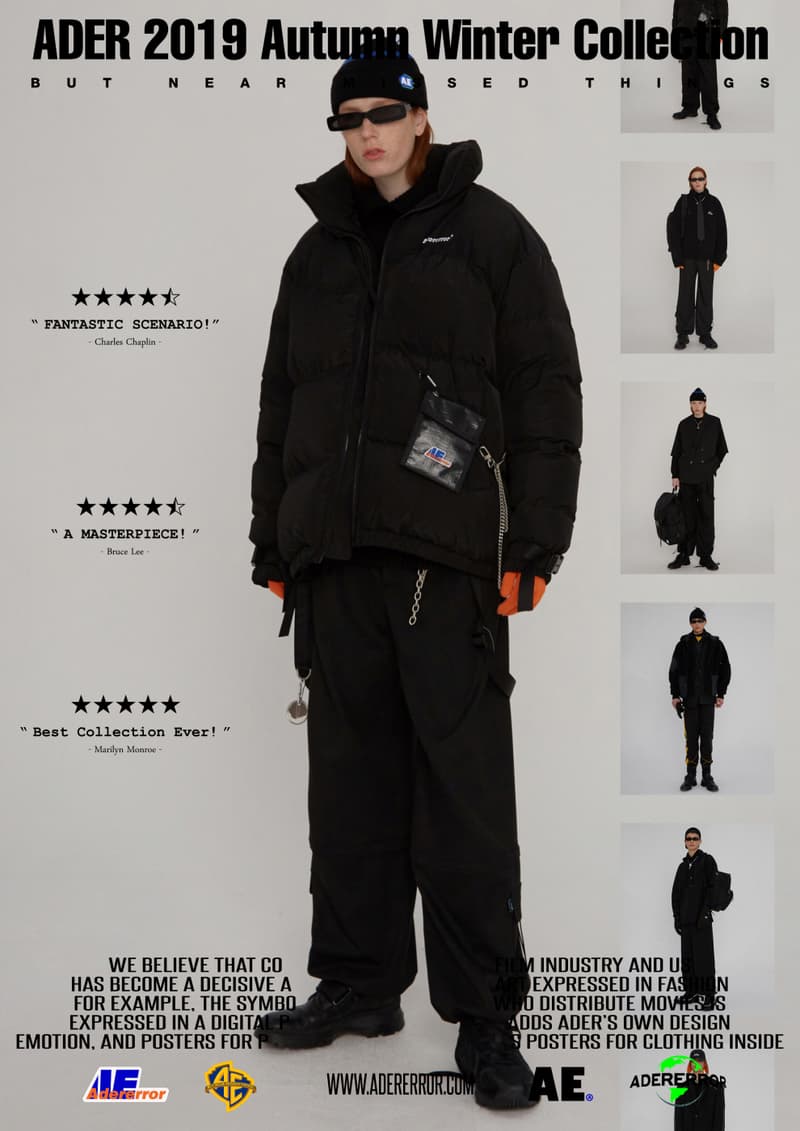 66 of 69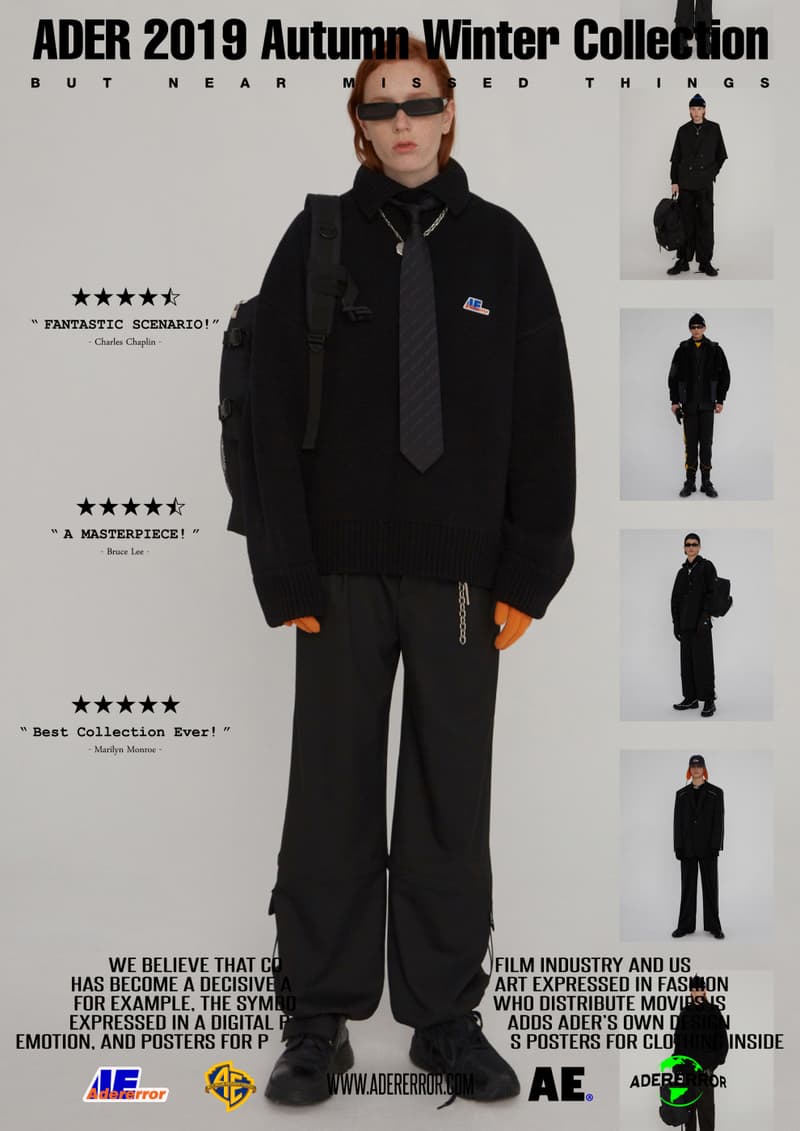 67 of 69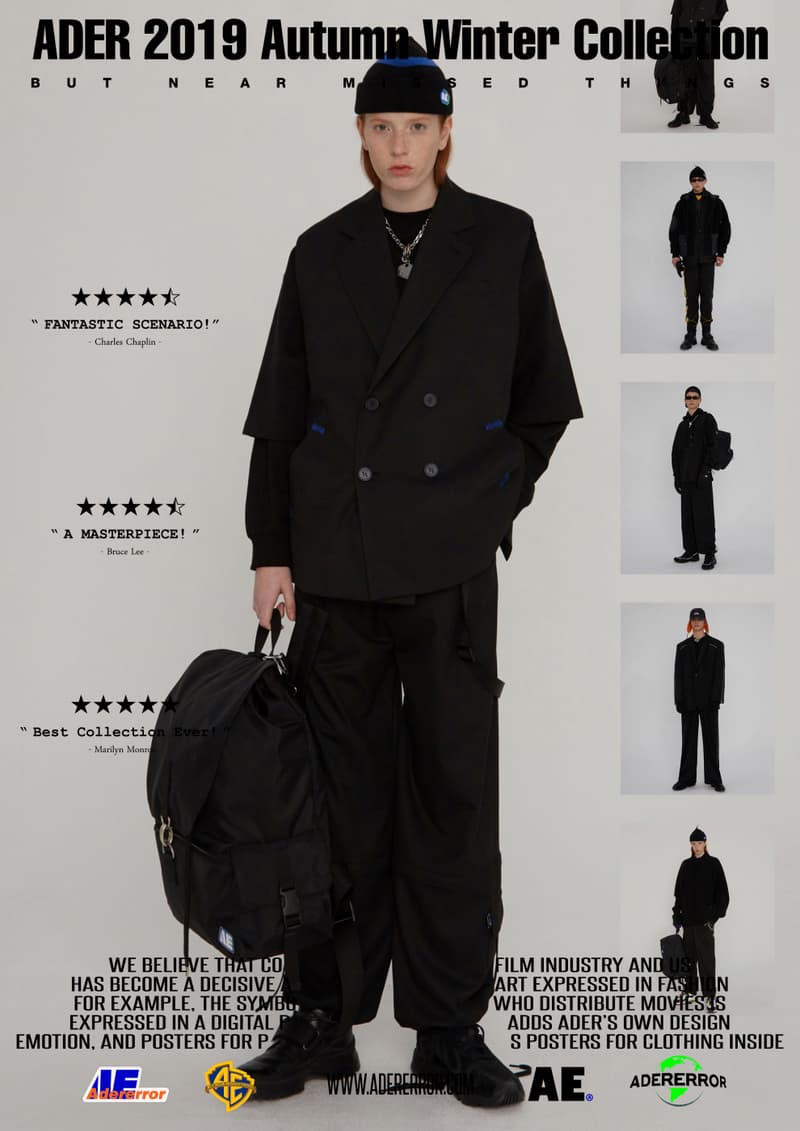 68 of 69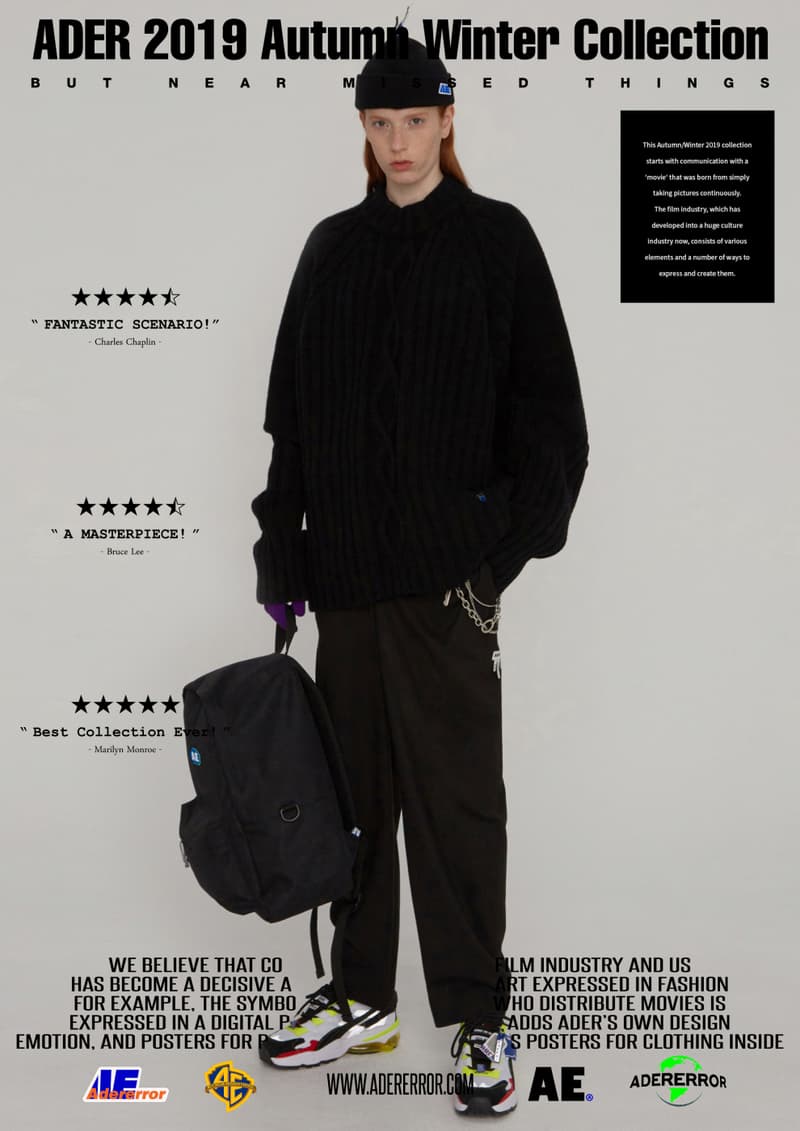 69 of 69
Get Warm & Cozy in ADER error's Film-Inspired FW19 Collection
All about layering.
Following the South Korean streetwear brand's Spring/Summer 2019 collection, ADER error has revealed its full Fall/Winter 2019 range just in time for the cozier season. Titled "Film in Fashion," the teaser videos and images are created under a film-inspired theme.
The lineup features a wide array of winter-friendly items including coats, jackets, sweatshirts and sweatpants, turtleneck sweaters and more, in addition to streetwear staples like T-shirts and hoodies. Items are emblazoned with parodies of major film studio logos including Paramount Pictures and Warner Bros., while colorblocking is seen throughout the entire collection with an underlying palette of light purple, green, grey and black hues. For the label, this season is all about layered looks taking inspiration from films like Forrest Gump, Kill Bill and Kingsman – tees are worn on top of puffer jackets, and knit cardigans atop camel-colored coats.
Scroll through the gallery above to take a full look at ADER error's FW19 range, available now at the brand's web store. For more cozy items this year, make sure to check out Girls Don't Cry's latest drop.