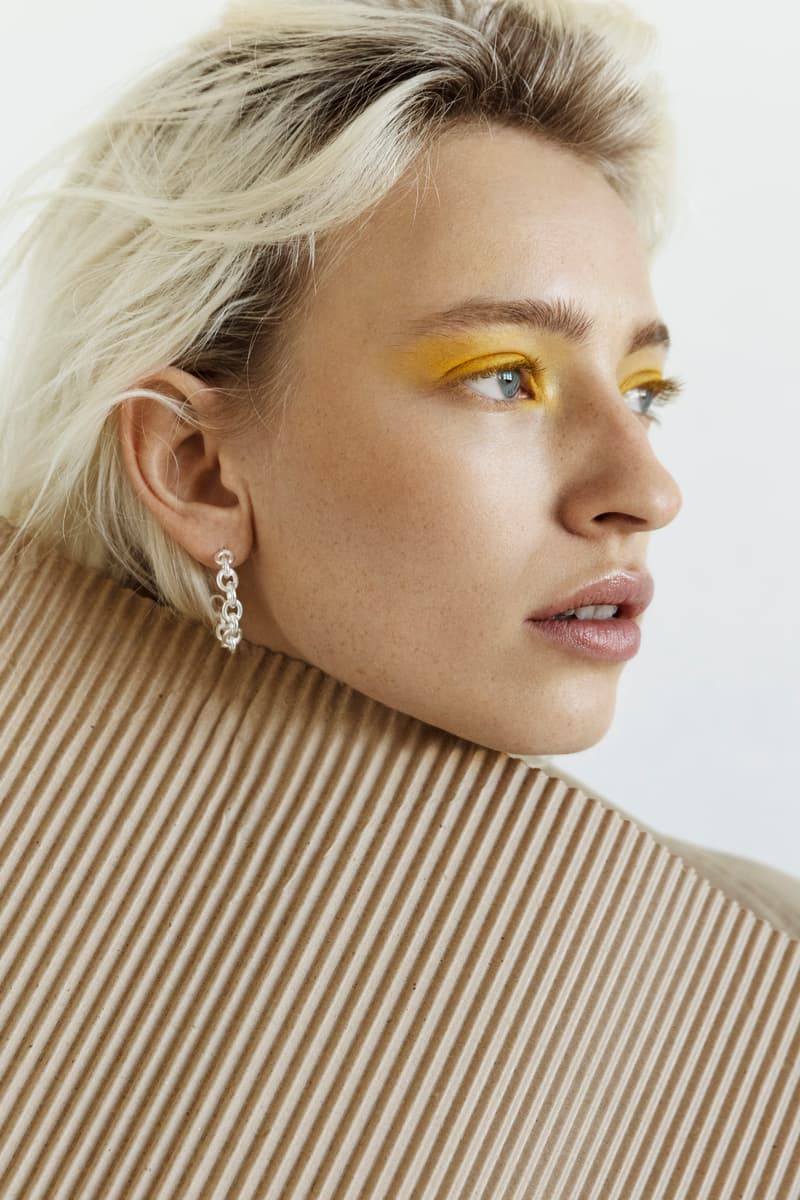 5 Swedish Jewelry Brands You Need on Your Radar
Accessories for the Scandinavian minimalist.
Fashion
5 Swedish Jewelry Brands You Need on Your Radar
Accessories for the Scandinavian minimalist.
Scandinavia has always been at the forefront of fashion and design, becoming known for a minimal and recognizable aesthetic that transcends both trends and time. For our latest roundup, we're looking at some of Sweden's best jewelry brands, combining the traditional Scandi minimalism with modern design cues and unique design elements to create statement pieces ideal for day-to-day wear.
Whether you've been on the lookout for a pair of simple hoop earrings, or a statement signet ring, we've compiled five brands based in Sweden that you'll want to keep an eye on. Keep reading below to learn more, and get ready to elevate your accessory game.
Founded by Jacob Skragge and Fredrik Nathorst in 2010,
All Blues
is an innovative label looking to create quirky statement pieces using new techniques. In 2019 the label debuted its first women's collection, and All Blues frequently creates timeless pieces with clean lines, all handmade in their hometown Stockholm. In addition, the two creatives also found a way to 3D print jewelry, printing prototypes that are later cast in ethically sourced and recycled sterling silver.
If you're looking to add pieces that'll become part of your day-to-day uniform, All Blues is the brand to look at. The pieces are available at retailers like MATCHESFASHION and more.
Last year Blue Billie brought back its sought after Chains Collection, which combined current trends with exceptional craftsmanship, and quickly became a favorite amongst fashion's elite as well as influencers all over Instagram. Working with both gold and silver materials, founder Daniela Upmark aims to redefine feminine jewelry with a "much-needed dose of unique, unexpected coolness."
Blue Billie's jewelry is for the fashion lover, and the pieces are worth the investment. If you're looking to get your hands on the accessories, head over to the label's website here.
If you're looking for edgy jewelry to boost your collection with, look no further than Maria Nilsdotter. Working with unusual shapes like branches, claws and more, the designer has managed to create eye-catching and bold pieces that work both as everyday staples as well as for special occasions. Adding colorful gems to the mix as well as pop-art and cartoon-inspired graphics, the designer's pieces are anything but ordinary.
Earrings, rings, necklaces – you name it. Get your hands on the pieces over at the Maria Nilsdotter website here.
Cornelia Webb is celebrating 15 years of female entrepreneurship, and has gained recognition for her new take on costume jewelry. Webb focuses on the concept of skin versus metal, and draws inspiration from the landscape of our bodies to create figure-flattering pieces that seamlessly blends with anyone wearing the pieces. Playing with both feminine and masculine design elements, the pieces are ideal for elevating any look and adding to your own unique aesthetic.
Head over to Cornelia Webb's website to get a full look at the offerings.
Sara Robertsson became known for her warped earrings that became staples for influencers all over social media. Her pieces are minimal, but always come with an unexpected twist that is both easy to wear as well as adds an exciting element to any look. If you've been looking for statement earrings that combine Scandinavian minimalism with costume jewelry, Robertsson's pieces are ideal.
Add a pair to your rotation by heading over to the website.
---
Share this article