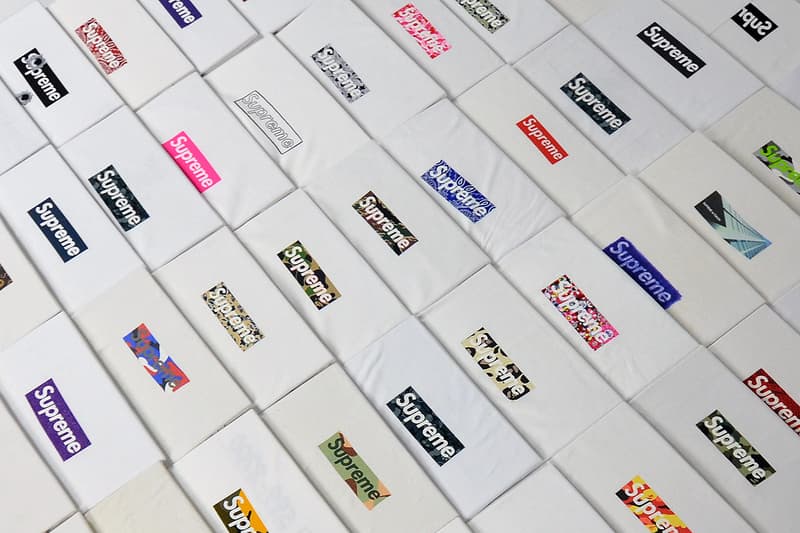 1 of 2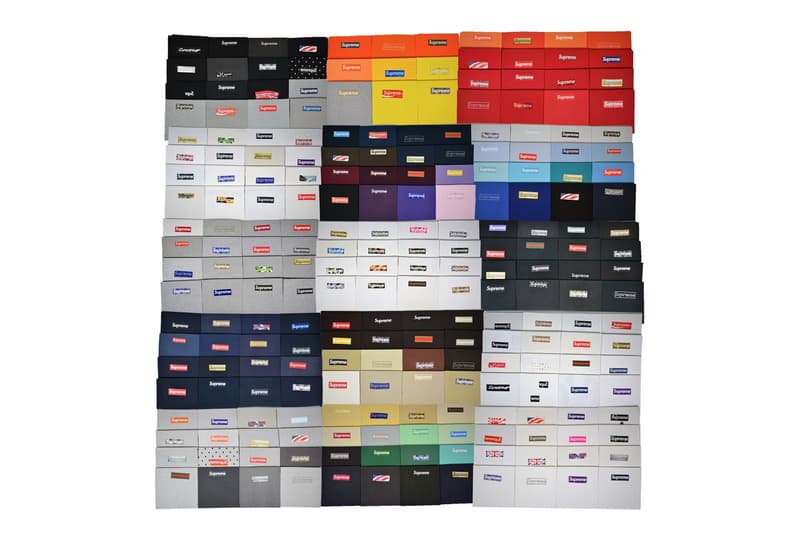 2 of 2
Fashion
Christie's Is Auctioning Every Single Supreme Box Logo Shirt From 1994 to 2020
252 shirts in total, estimated to realize $2 million USD, all collected by 21-year-old James Bogart.
Christie's Is Auctioning Every Single Supreme Box Logo Shirt From 1994 to 2020
252 shirts in total, estimated to realize $2 million USD, all collected by 21-year-old James Bogart.
Luxury auction house Christie's is announcing its Latest x Greatest series, set to feature an exclusive "Behind the Box" sale featuring every single Supreme box logo T-shirt from 1994 through 2020. With a total of 252 tees in total, the sale is set to realize approximately $2 million USD, and is expected to be the most valuable Supreme collection to be offered in a single sale, consigned by James Bogart.
"As soon as 2015 rolled around I had been more heavily interested and picking up what I had liked. I had tees that I've still got in my collection today. From that point on I had become completely obsessed and started picking them up as often as I could in the best conditions I could find. It's basically been a non-stop 5-year hunt to accumulate this collection. A lot of what people don't see is the non-stop months, or years in some cases of work it takes to hunt out and find just one tee," said the 21-year-old collector who started collecting at age 15. "The most difficult one to get was probably a 1997 red box-logo Arabic font tee. It was absolutely impossible; people have only ever seen one in existence. I think it was maybe because it was traditionally not very popular amongst the New York crowd in 1997. I found it with a collector from Long Island. He had been holding it in his basement and he agreed to sell it to me because he was worried about a potential flood. No one knew he had it and I managed to get a hold of him."
Supreme's box logo collection includes highly sought after collaborations from labels like Louis Vuitton, COMME des GARÇONS and BAPE, as well as some of the rarest editions including bogos by Takashi Murakami, Damien Hirst, Jackson Pollock and Rizzoli, as well as The Sopranos tee and the region-exclusive releases.
The auction will take place online-only at Christie's starting December 1, and will run until December 15.
---
Share this article