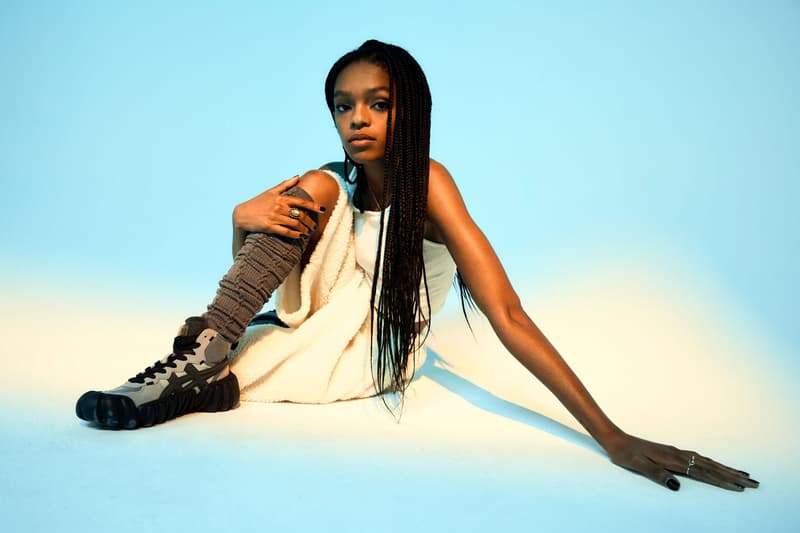 Fashion
Getting Dressed With: Selah Marley's Fuss-Free Approach to a Winter Wardrobe
Demonstrating how to wear versatile, relaxed looks from Onitsuka Tiger.
Getting Dressed With: Selah Marley's Fuss-Free Approach to a Winter Wardrobe
Demonstrating how to wear versatile, relaxed looks from Onitsuka Tiger.
When it comes to mastering personal style, incorporating versatile and tactile pieces into your everyday lineup is key. To highlight the functionality of Onitsuka Tiger's Autumn/Winter 2020 collection and demonstrate how it appeals to a new generation of dressers, HYPEBAE enlisted Selah Marley, a New York-based creative to put together a series of statement-making looks inspired by her unique approach to style. 
Incorporating the Japanese fashion brand's range of sleek separates, outerwear and footwear, Selah devised a combination of sporty yet relaxed looks that creatively mix varying colors, textures and silhouettes. For those looking to take on the cold in bold fashion, take a cue from Selah, whose fuss-free approach to winter-dressing comes through by slipping on a pair of oversized basketball shorts with thick knee warmers and topping off the ensemble with Onitsuka Tiger's cozy, down coat and Dentigre LL Boot in a shade of gray. "Versatility in style is definitely my middle name and I think that's reflected through the outfits I created," she says. 
Taking inspiration from the many facets that make up her personality, Selah put a signature spin on how to wear sports-derived kicks by expertly pairing Onitsuka Tiger's P-Trainer PRZM in a rich navy hue with a heavy, utilitarian coat and mini-skirt in the same cast of blue. As an added jolt of color, she completed the polished look with sporty socks in a contrasting shade of yellow. "The great thing about Onitsuka Tiger's shoes and clothing is that it allowed me to channel different versions of myself," she says. "With one of the shoes, I created a schoolgirl style. While with another shoe, I was able to put together more of an athletic look." By using clothing as a non-verbal greeter, Selah's resulting look is ideal for freshening up your everyday winter wardrobe. 
Mixing feminine and masculine design elements, Selah opted to create a third look by wearing Onitsuka Tiger's men's-inspired puffer jacket in a bright shade of icy blue with fuschia track pants. Further enhancing the fuss-free ensemble, she slipped on a pair of P-Trainer PRZM sneakers in "Pink Glo" to amplify the color-coordinated separates. As the final look, Selah stayed true to her sartorial ethos by pairing the brand's Dentigre LL shoes in "White/Graphite Gray" with a heavy knit sweater and a pleated mini-skirt in a shocking shade of yellow. "I always dress for myself and no outfit is the same," she says. "It genuinely makes me feel good and also empowered to put on an outfit that accentuates and enhances my body and mind in all the ways that I envision." By playing with timeless, fashion-forward staples, the sneaker's retro design motif and muted-color palette act as the perfect accent for this modernized look. 
See how the trendsetting female interpreted fresh, inventive ways to wear Onitsuka Tiger's offering of apparel and footwear and head to the retailer's site to purchase the looks seen here. 
---
Share this article