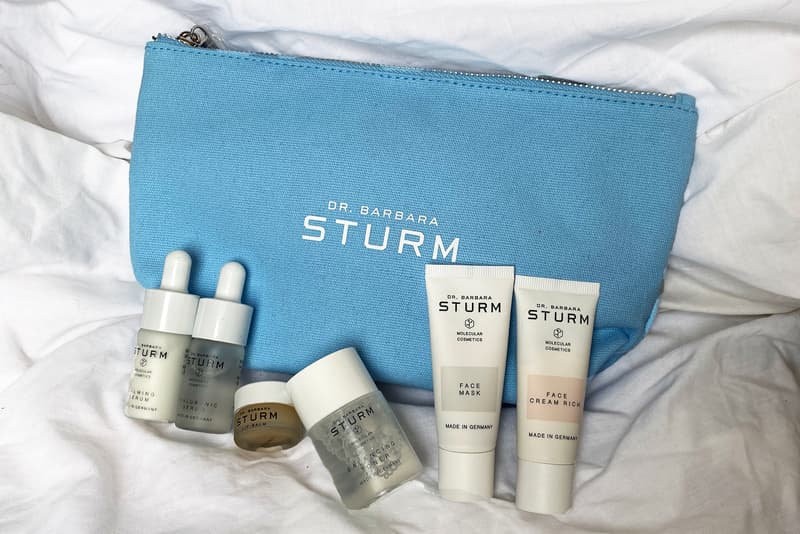 Beauty
Dr. Barbara Sturm's Winter Skincare Kit Saved My Dry Skin
The 7-step routine is the perfect trick.
Dr. Barbara Sturm's Winter Skincare Kit Saved My Dry Skin
The 7-step routine is the perfect trick.
When it comes to the colder season, my skin is an absolute nightmare. Sometimes, it is so flakey and dry that I'm almost happy that London has gone into a second lockdown just so that I don't have to deal with it. I know that I'm not the only one that struggles with dry skin throughout winter, because our skin produces less sebum during the cold as a result of insufficient blood supply in the outer layers of skin.
Hydrating skincare is key during the cooler months, and for years, I never really switched my skincare routine based on the seasons. When I first started noticing my skin getting drier and less glowing, I immediately began researching the best products, which was a nightmare to do with thousands of different options out there. That's why when I first came across Dr. Barbara Sturm's Winter Kit, I knew I needed to try it.
Keep reading below for a full review of the new skincare kit.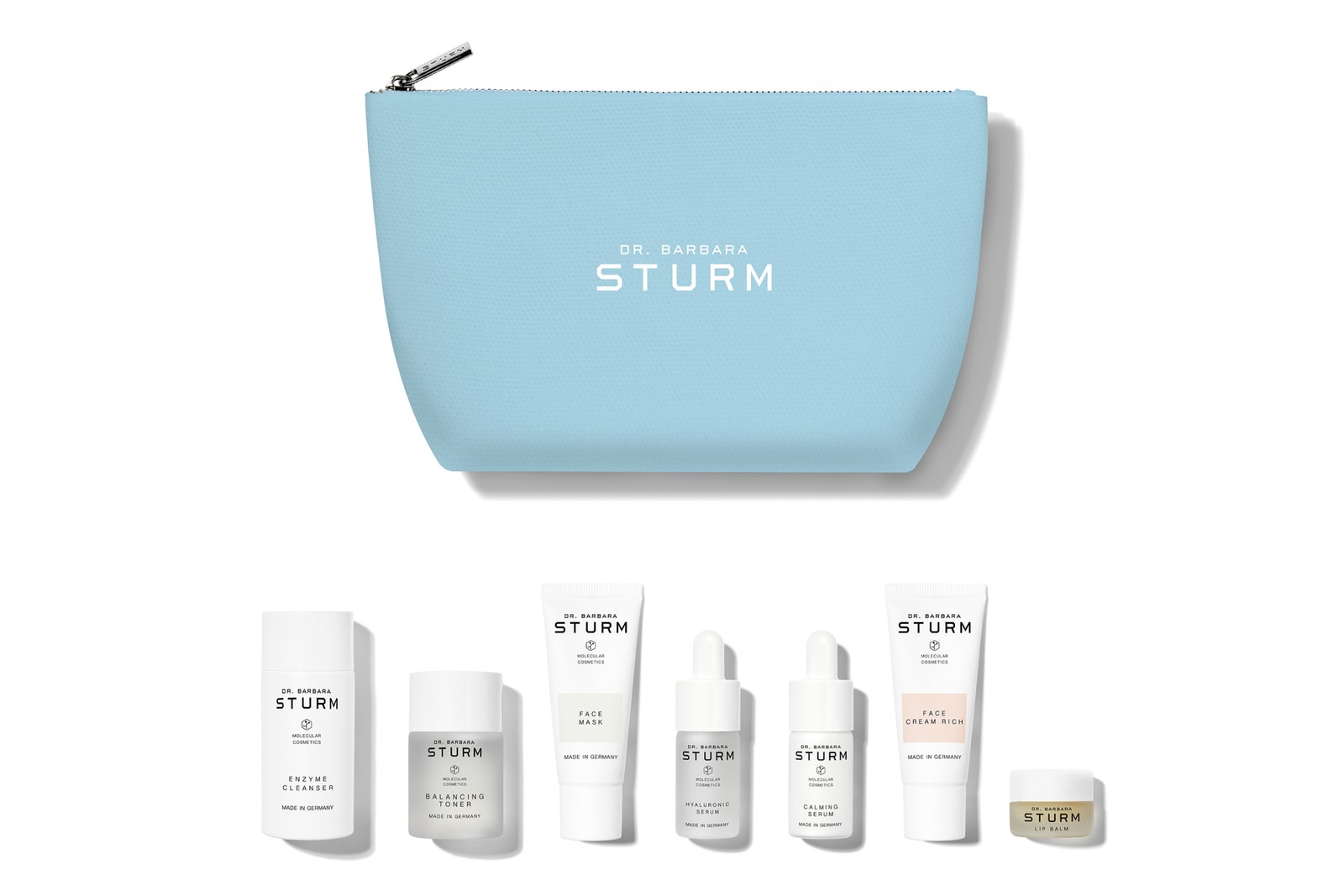 WHAT IS IT: Dr. Barbara Sturm The Winter kit
WHY IT'S WORTH THE HYPE: If you've ever watched a celebrity makeup routine or been on the internet, there's no doubt you've heard about skincare legend Dr. Barbara Sturm. Her eponymous label has become a cult favorite amongst skincare lovers, and are highly sought after following their huge success. Although the products are great, they usually come with a high price point that severely dents your wallet, which is why The Winter Kit is the perfect place to start.
For £185 GBP ($265 USD), you receive a seven-step routine which features the Enzyme Cleanser, Balancing Toner, Face Mask, Hyaluronic Serum, Calming Serum, Face Cream Rich and a Lip Balm, ideal for keeping your skin nice and moisturized. If you've never tried any of the Dr. Barbara Sturm products, a set of small travel-size products is ideal as it will give you a good idea how the products work with your skin. The kit also comes with a travel-friendly pouch, which is great for storing your products in both at-home as well as on-the-go.
For me, The Winter Kit is easy to use and provides moisture and comfort for my skin throughout the season. It gives you the option to try out a full routine without spending hundreds of dollars on individual products, and you know that the products you're receiving are top-tier. If it works for your skin, it is a must-try.
WHERE YOU CAN FIND IT: The Winter Kit is now available for purchase online at Dr. Barbara Sturm where it retails at £185 GBP($265 USD).
---
Share this article