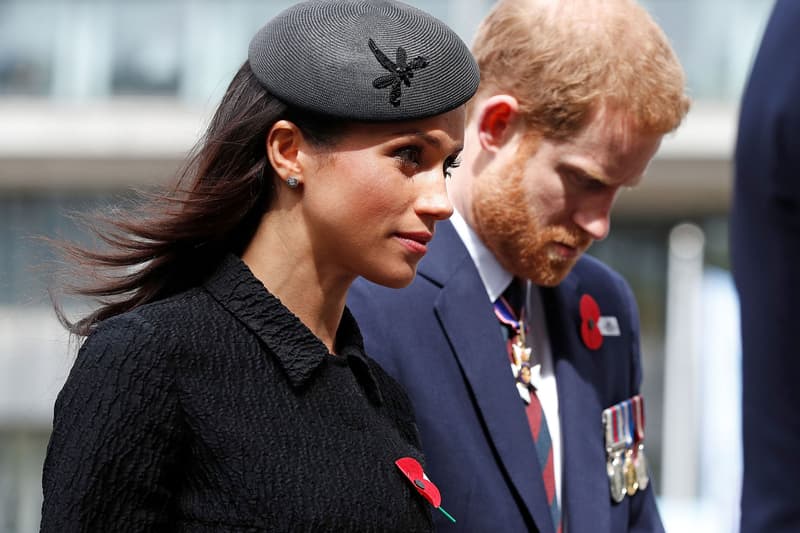 Culture
Meghan Markle Opens Up About Miscarriage in Personal Essay
"I knew, as I clutched my firstborn child, that I was losing my second."
Meghan Markle Opens Up About Miscarriage in Personal Essay
"I knew, as I clutched my firstborn child, that I was losing my second."
Meghan Markle, Duchess of Sussex, revealed she suffered a miscarriage in a personal essay written for The New York Times. The Duchess, who decided to step back from her role in the royal family at the beginning of 2020, wrote she felt a "sharp cramp" while changing the diaper of her first child, Archie Harrison Mountbatten-Windsor. "I knew, as I clutched my firstborn child, that I was losing my second," she shared. Markle went on to detail the pain of her loss, as well as the world's collective pain in the wake of Breonna Taylor and George Floyd's death:
"A young woman named Breonna Taylor goes to sleep, just as she's done every night before, but she doesn't live to see the morning because a police raid turns horribly wrong. George Floyd leaves a convenience store, not realizing he will take his last breath under the weight of someone's knee, and in his final moments, calls out for his mom. Peaceful protests become violent. Health rapidly shifts to sickness. In places where there was once community, there is now division…That polarization, coupled with the social isolation required to fight this pandemic, has left us feeling more alone than ever," she wrote.
Markle also shared that, out of 100 women, 10 to 20 of them will have experienced a miscarriage. Despite this high rate, miscarriage remains a taboo topic, often forcing women to mourn without a support system. The Duchess ends the essay by encouraging compassion. "This Thanksgiving, as we plan for a holiday unlike any before — many of us separated from our loved ones, alone, sick, scared, divided and perhaps struggling to find something, anything, to be grateful for — let us commit to asking others, 'Are you OK?'" she urged. "As much as we may disagree, as physically distanced as we may be, the truth is that we are more connected than ever because of all we have individually and collectively endured this year.
Head to The New York Times website to read Markle's full essay, "The Losses We Share."
---
Share this article