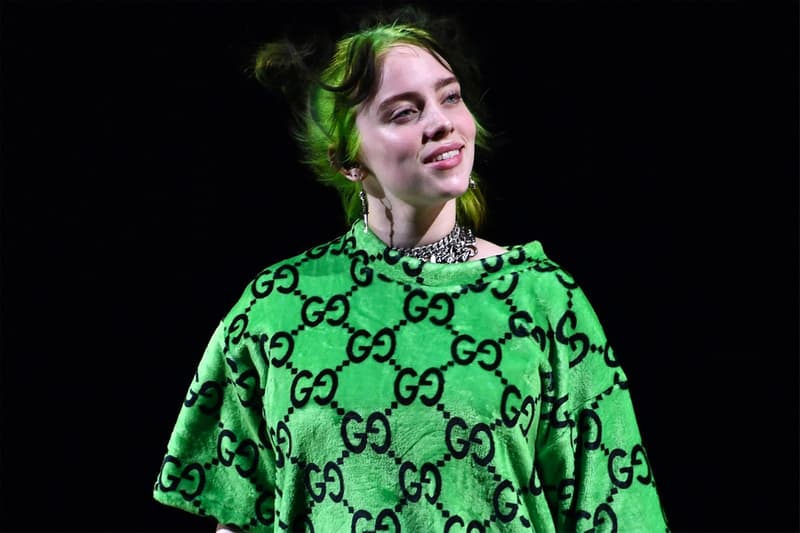 Music
Billie Eilish Talks Mental Health, Humble Beginnings and Coming of Age
The star covers 'Vogue' shortly after sweeping the Grammys.
Billie Eilish Talks Mental Health, Humble Beginnings and Coming of Age
The star covers 'Vogue' shortly after sweeping the Grammys.
Billie Eilish, who made history as the youngest musician to win all top four categories at the Grammys last month, now boasts her very first cover appearance for the American edition of Vogue. The publication commissioned three unique covers, including a piece of fan art by 16-year-old Nastya Kovtun, for its March 2020 issue. Journalist Rob Haskell sat down with Eilish at her childhood home for a revealing interview that delves into her childhood as well as struggling with mental health.
Eilish's parents, Patrick and Maggie, decided to homeschool both Billie and her brother Finneas in part to spend as much time as possible with their children. Billie also has an auditory-processing disorder and Tourette's syndrome, both of which would have presented challenges in a traditional school setting. "At times I just wanted to have, like, a locker, and have a school dance that was at my own school, and get to not listen to the teacher and laugh in class. Those were the only things that were interesting to me," Eilish admitted.
The star also opens up about her struggle with depression, which first hit at age 13. She mainly attributes her mental health at the time to her appearance.
"I just hated my body. I would have done anything to be in a different one. I really wanted to be a model, really bad, and I was chubby and short. I developed really early. I had boobs at nine. I got my period at 11. So my body was going faster than my brain. It's funny, because when you're a little kid, you don't think of your body at all. And all of a sudden, you look down and you're, like, whoa. What can I do to make this go away?
She offers advice to anyone similarly struggling: "The only thing I can say is patience. I had patience with myself. I didn't take that last step. I waited. Things fade," she said.
With all her accolades, it's easy to forget that Eilish just recently turned 18. Haskell reports that the singer celebrated with a small birthday party featuring age-appropriate entertainment including ski ball, foosball, a bouncy house, piñata and homemade cake. Later this month, Eilish is slated to perform at the Oscars. In March, she will embark on her worldwide Where Do We Go? tour. Despite enjoying mainstream success, Eilish has concerns about growing up in the spotlight: "Last year, when I was at my lowest point during the tour in Europe, I was worried I was going to have a breakdown and shave my head."
Head to the Vogue website to read Billie Eilish's full interview.
---
Share this article