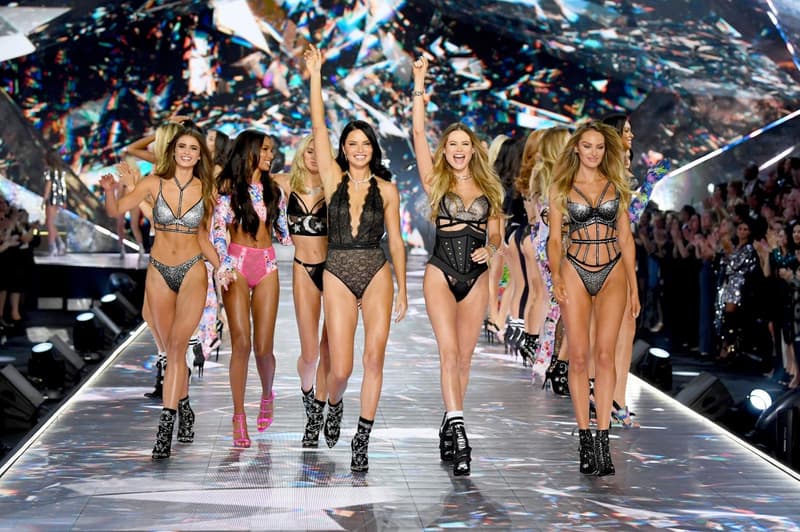 Culture
Victoria's Secret Former Executive Ed Razek Told Bella Hadid to "Forget the Panties" at a Fitting
The former Chief Marketing Officer reportedly asked models to sit on his lap and to kiss him.
Victoria's Secret Former Executive Ed Razek Told Bella Hadid to "Forget the Panties" at a Fitting
The former Chief Marketing Officer reportedly asked models to sit on his lap and to kiss him.
Following rumors that CEO Leslie Wexner may be stepping down, Victoria's Secret's former Chief Marketing Officer Ed Razek is now being accused of sexual harassment and bullying. As revealed in a New York Times report, Razek has built a culture of misogyny along with Wexner, with more than 30 current and former employees and models' sharing shocking accounts of inappropriate conduct.
Having led L Brands, the parent company of the lingerie label, for decades, Razek has reportedly tried to kiss models, asked them to sit on his lap and even touched a model's crotch ahead of the brand's fashion show in 2018. As witnessed by three people at the same show, the former executive also made inappropriate comments to Bella Hadid, telling her to "forget the panties" during a fitting, saying she should walk "down the runway with those perfect titties."
According to the report, complaints have been filed for years now, with more than a dozen allegations reported to the human resources department last summer alone, as well as reports on demeaning comments back in 2015 during a staff gathering, but nothing has been done. Shortly after Razek left the company, a public relations executive filed a harassment complaint but was later placed on administrative leave. Last year, over 100 models signed a petition on sexual misconduct within the company, after photographers associated with the brand had come under fire for inappropriate behavior, as well as Wexner's relationship with convicted sex offender Jeffrey Epstein.
In response to these allegations, Razek denied all complaints made against him, writing in an email that "the accusations in this reporting are categorically untrue, misconstrued or taken out of context. I've been fortunate to work with countless, world-class models and gifted professionals and take great pride in the mutual respect we have for each other."
In November 2019, Victoria's Secret announced the cancellation of its annual fashion show and Razek has stepped down from his executive role at L Brands in October.
Share this article