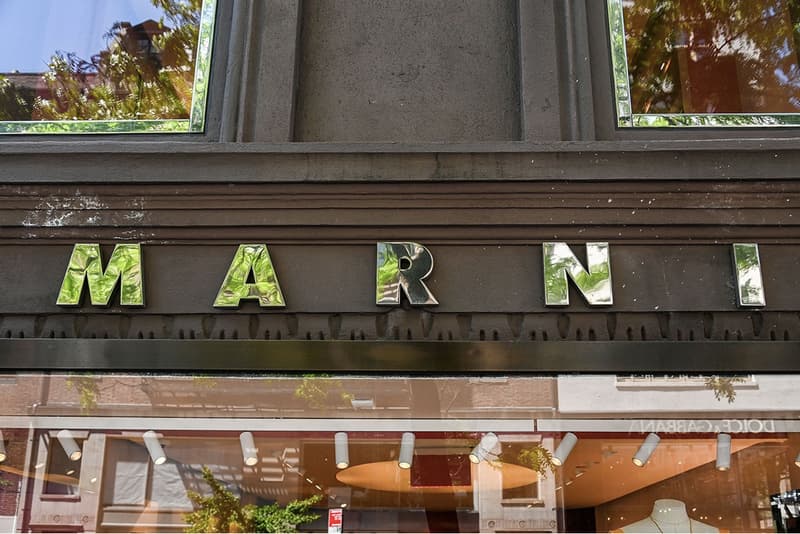 Fashion
UPDATE: Photographer of Marni's Problematic Campaign Releases Statement in Response to Backlash
"They ended [up] choosing the images, retouching it, and finishing the process without sending me anything,"
UPDATE: Photographer of Marni's Problematic Campaign Releases Statement in Response to Backlash
"They ended [up] choosing the images, retouching it, and finishing the process without sending me anything,"
UPDATE (August 6, 2020): Following backlash around his problematic imagery for Marni's latest flip-flop campaign, photographer Edgar Azevedo has stated that the ad was actually released without his approval. Taking to MJournal to share his side of the story, Azevedo stressed that the images had been altered after he submitted them to the Italian brand.
The photographer was approached by the Marni team as a new platform to champion Black creatives, Diet Prada reports. Due to delays, the product samples did not make it to the shoot and had to be collaged in afterward, while models wore pieces that Azevedo had sourced locally. He didn't hear back from Marni until the campaign had officially been released. "They ended [up] choosing the images, retouching it and finishing the process without sending me anything," he shared.
In addition to the lack of communication, the creative explained that he was underpaid, delivering the images for just over $1,100 USD. Although Marni increased the compensation to around $1,900 USD, it has been continuously receiving criticism for underpaying creatives of color.
---
ORIGINAL STORY (July 30, 2020): Earlier this week, Marni launched a campaign for its new range of flip-flops under an "ethnic" and "jungle"-focused theme, which was quick to be called out by many social media users including fashion watchdog Diet Prada. Following the backlash, the Italian brand has taken down the visuals and issued an apology via Instagram.
Shot by Afro-Brazilian photographer Edgar Azevedo, the campaign featured Black models wearing "ethnic" and "tribal" items like wooden Bayong necklaces and woven grass hats. One of the models was pictured with large chains wrapping his ankles.
Responding to the criticism, the label released the following statement:
"The team at Marni is passionately committed to championing inclusivity and celebrating the beauty of diverse cultures throughout the world. As we endeavor to create a more equitable world, through fashion and shared humanity, we sincerely regret that our efforts caused further pain. We have immediately removed these images and we are redoubling our efforts to ensure our processes are carried out with thoughtfulness and intentionality through a strong equity lens. Our entire staff is committed to using this moment as an opportunity to leverage our platform to support and empower more voices and creators of color whose talent and insights are instrumental in creating a more inclusive and diverse fashion industry."
Additionally, creative director Francesco Risso took to his personal social media account: "I will do better. I humble ask grace from those who know me and patience from those who do not as I prove that celebrating diversity is at the center of my work and my creativity. Diversity and inclusion are imperative pillars of the fashion industry, and I am committed to keep fighting for it."
"These stereotypes are just some of the ways the institution of white supremacy has oppressed, dehumanized, and deprived Black people of their human rights," Diet Prada shared on Instagram. "For yet another fashion brand to reflect these tropes further proves the work that needs to be done to dismantle the pervasive racism throughout the world."
---
Share this article