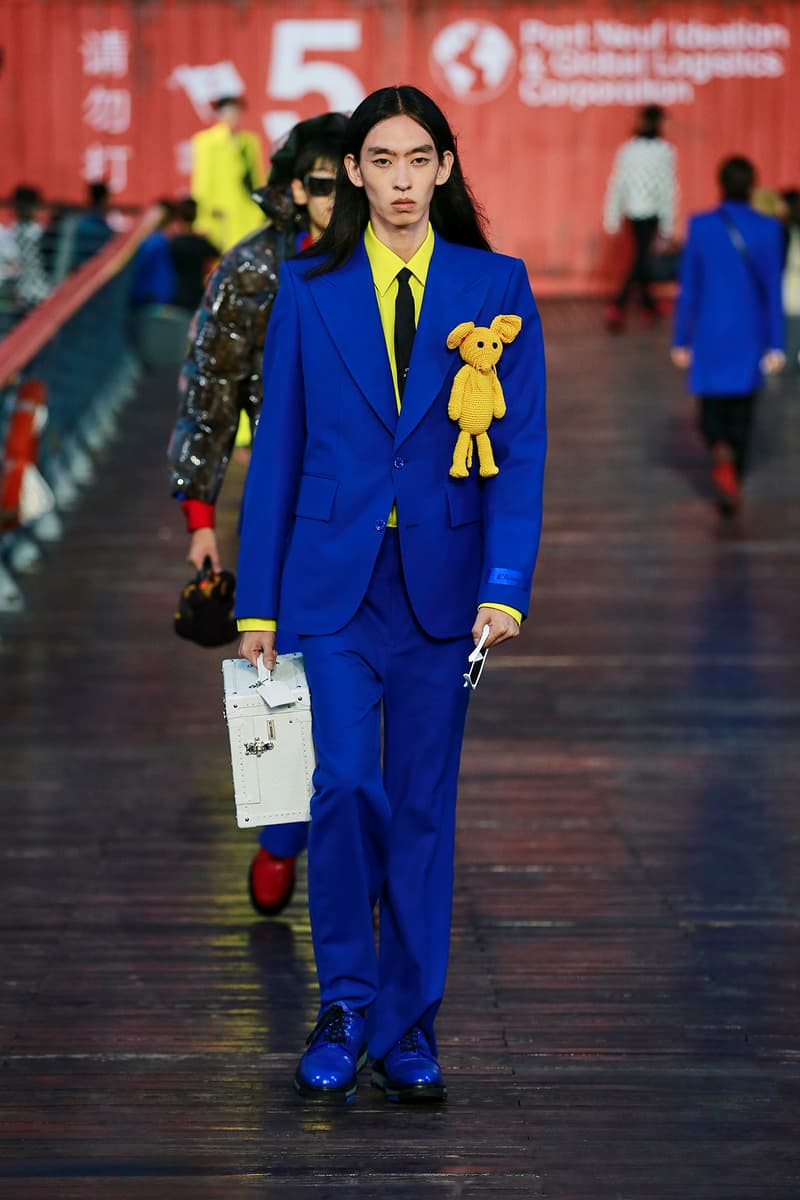 1 of 53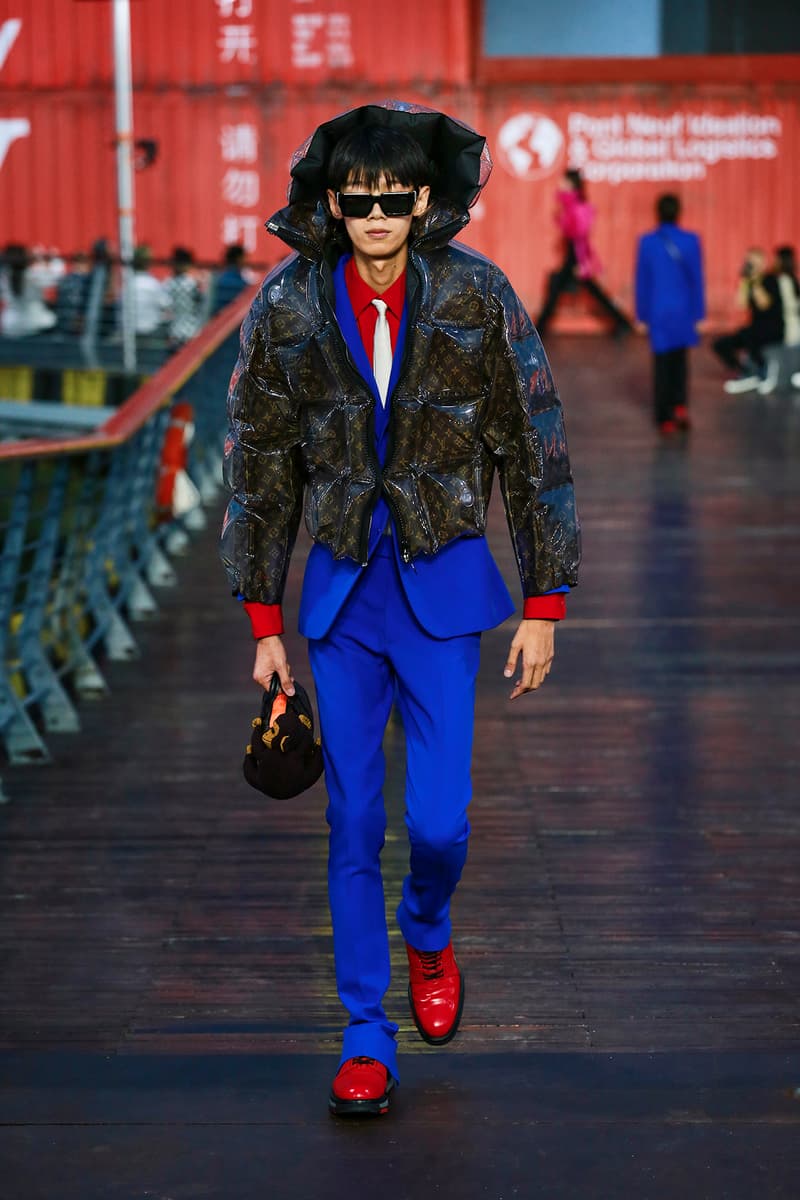 2 of 53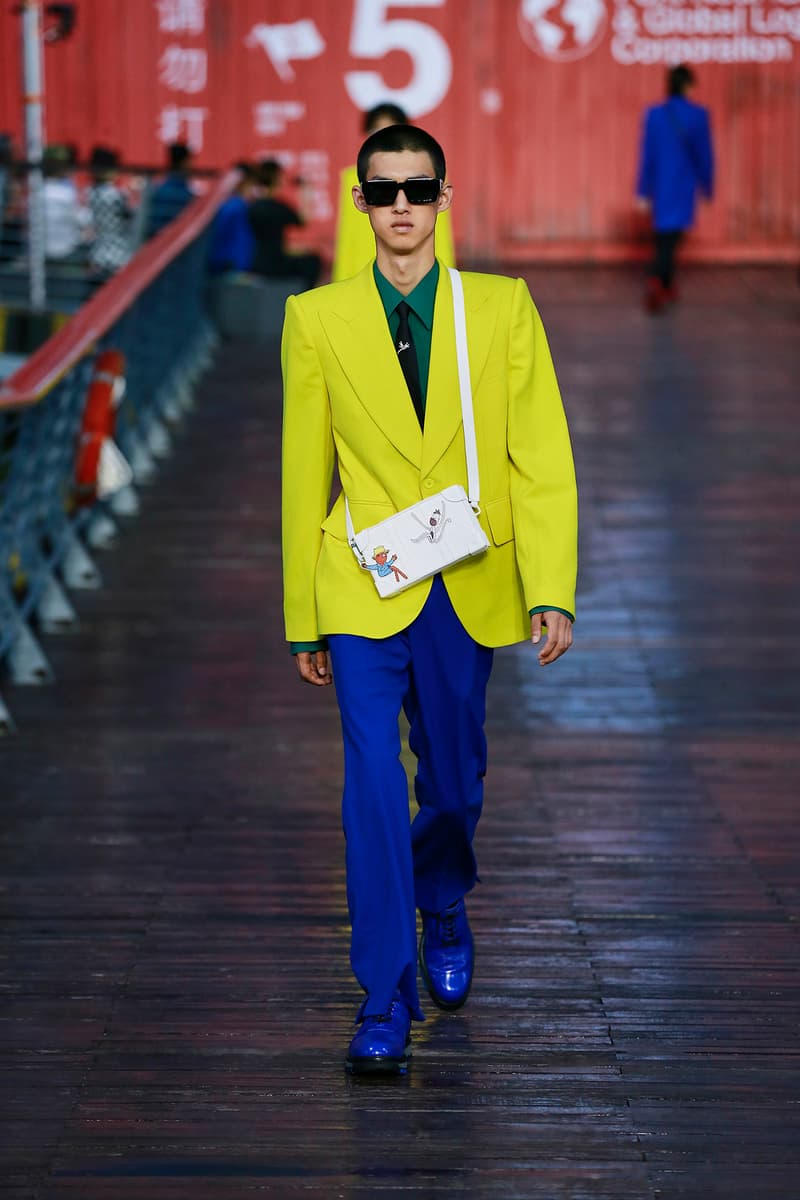 3 of 53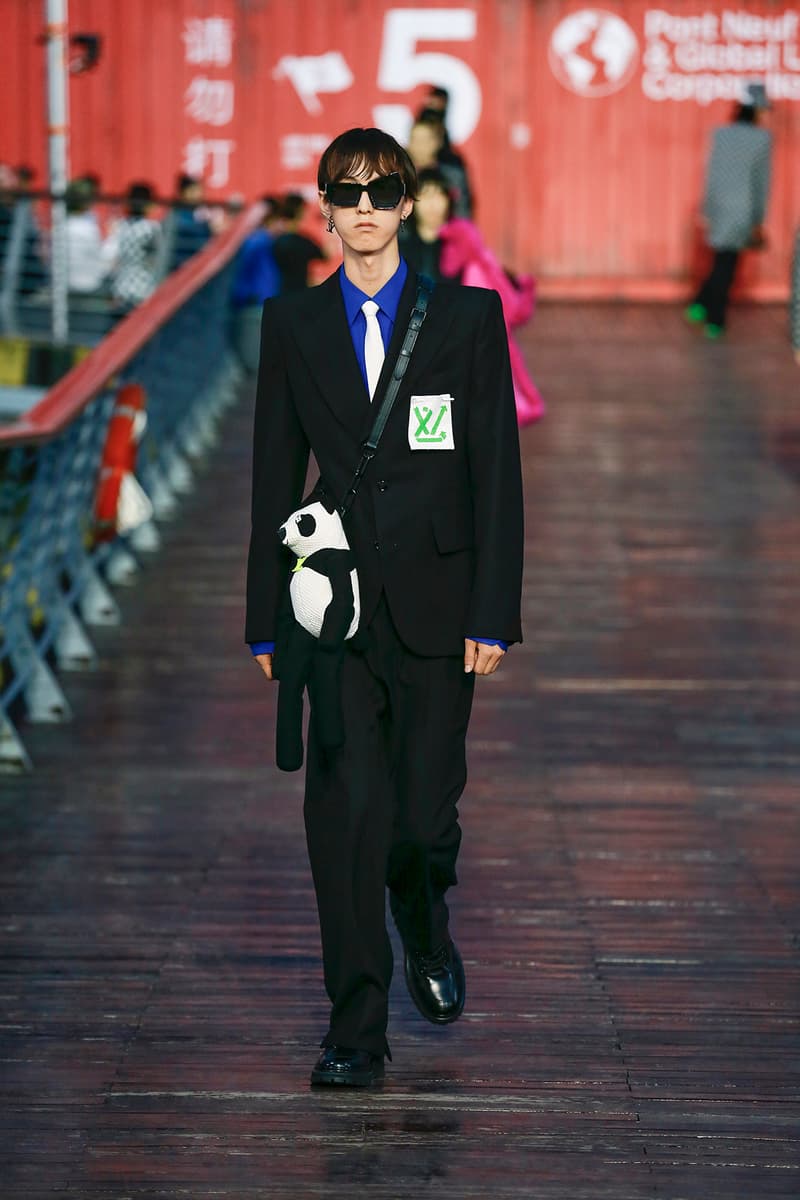 4 of 53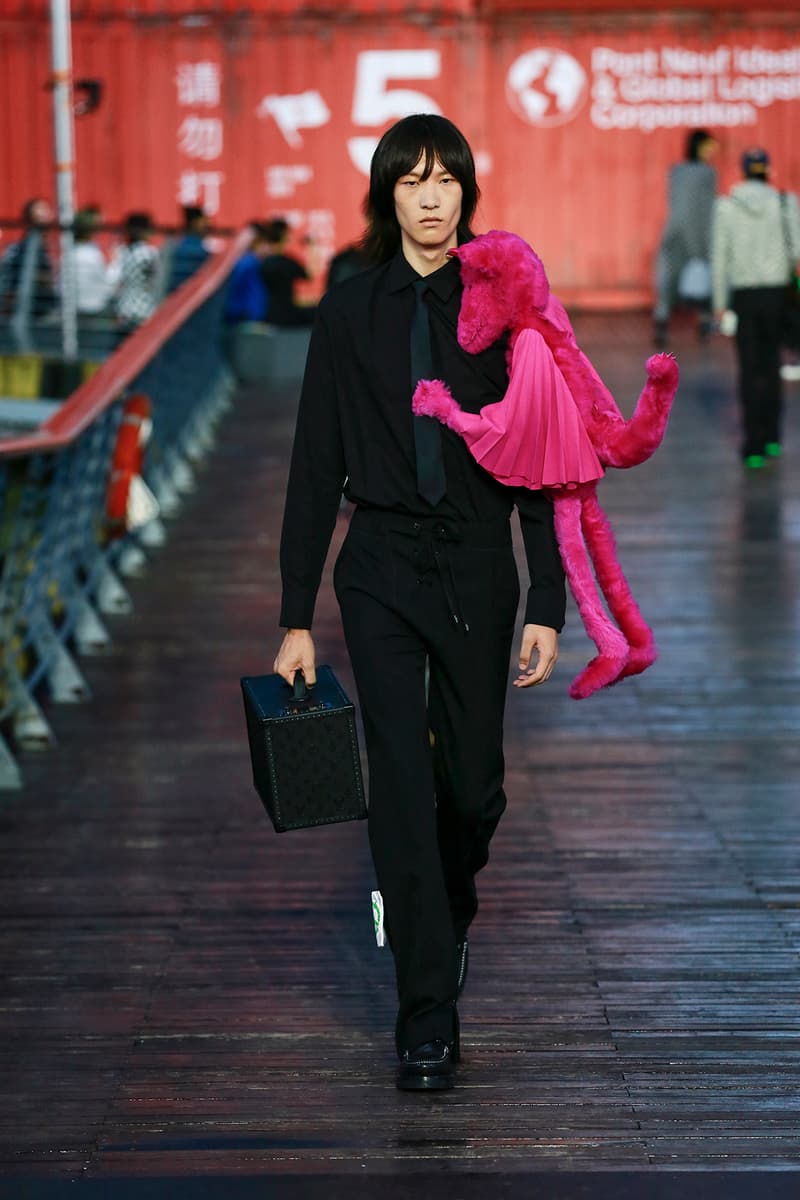 5 of 53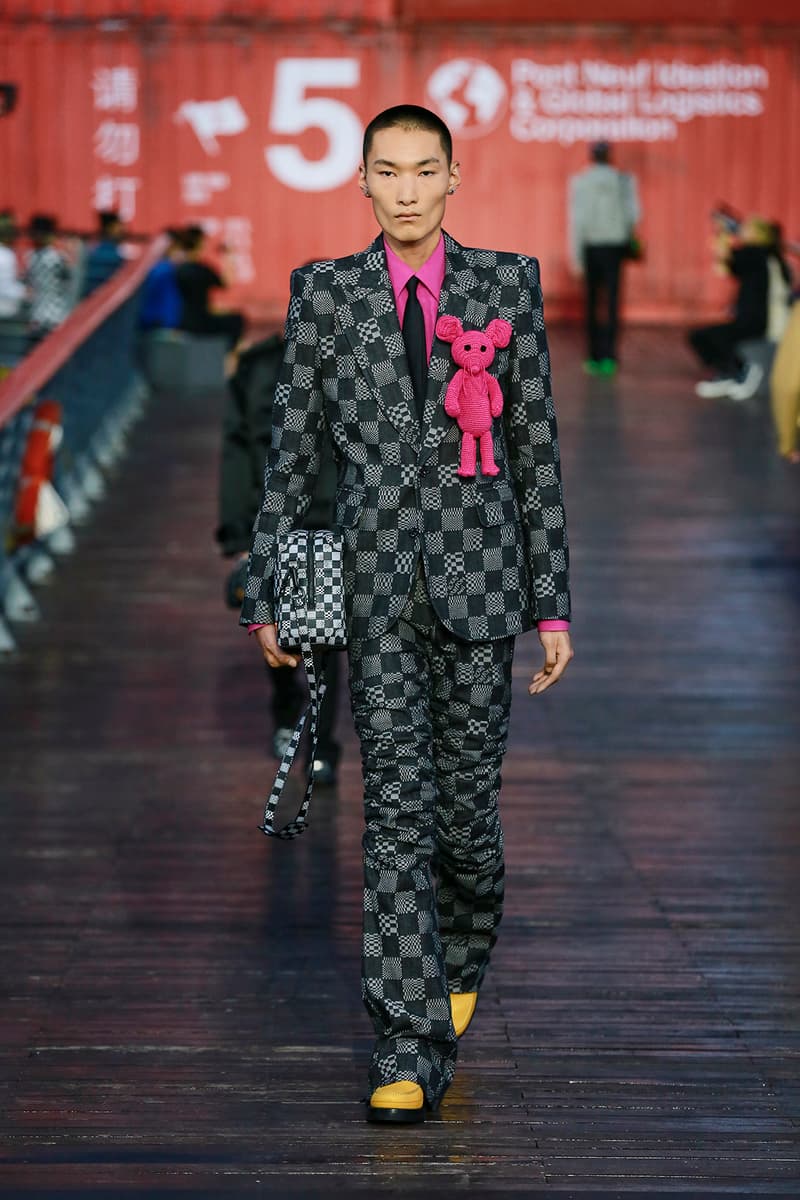 6 of 53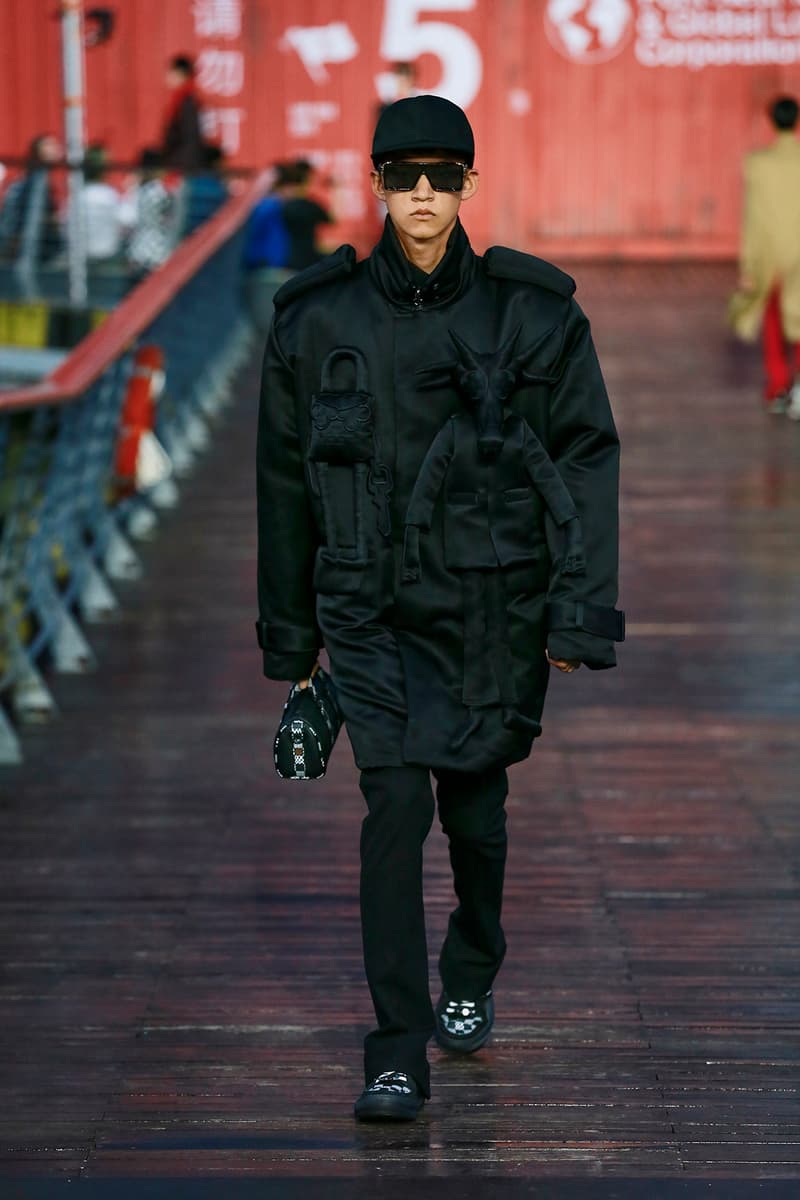 7 of 53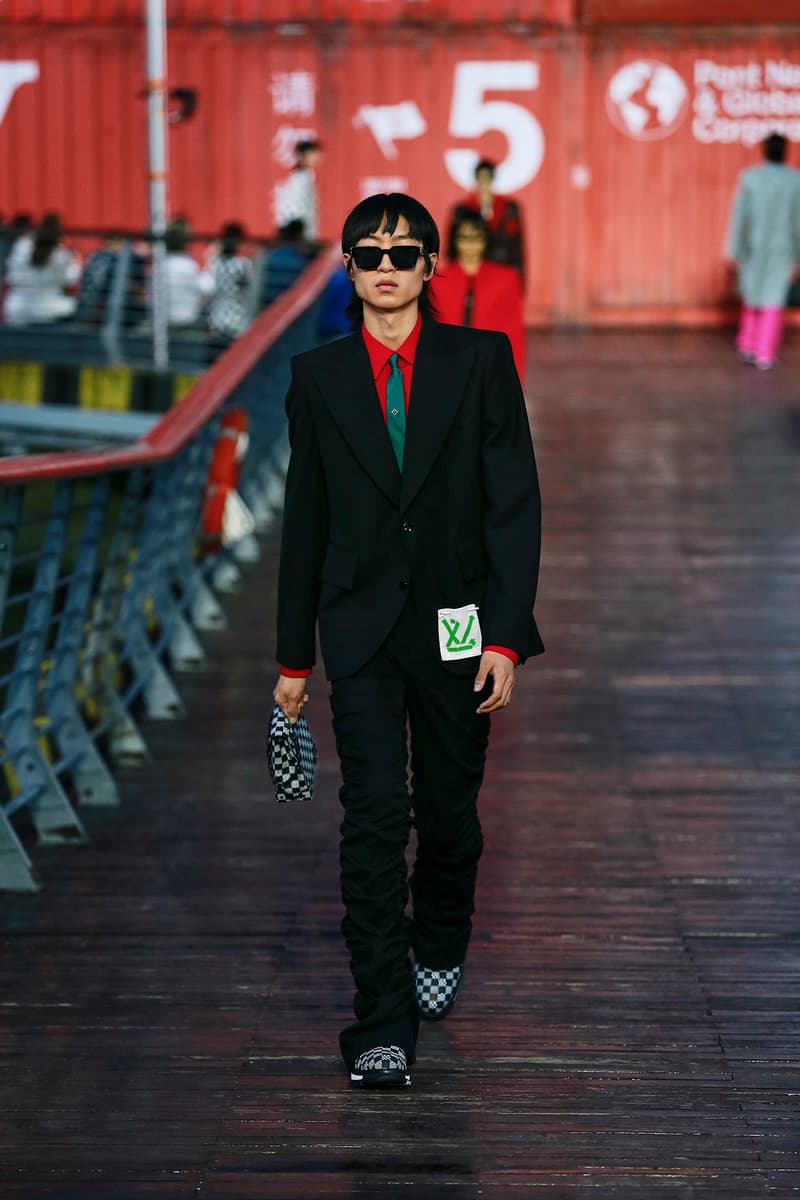 8 of 53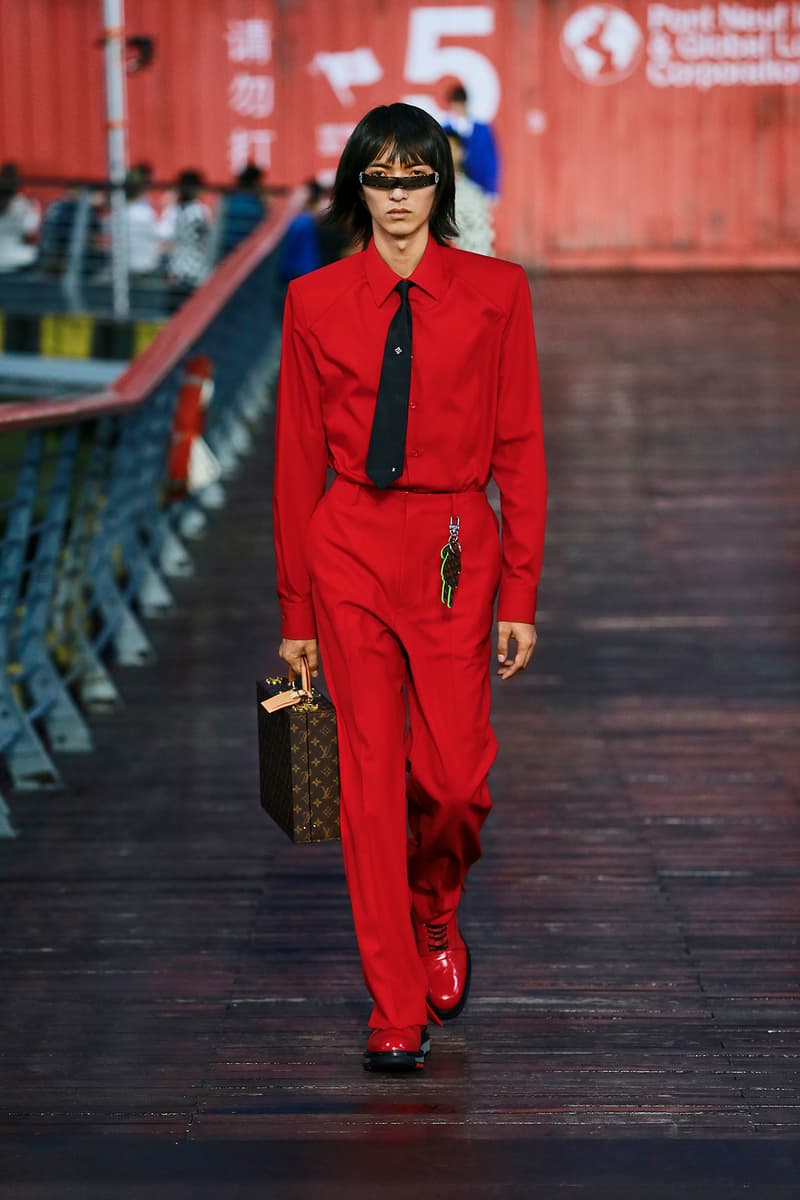 9 of 53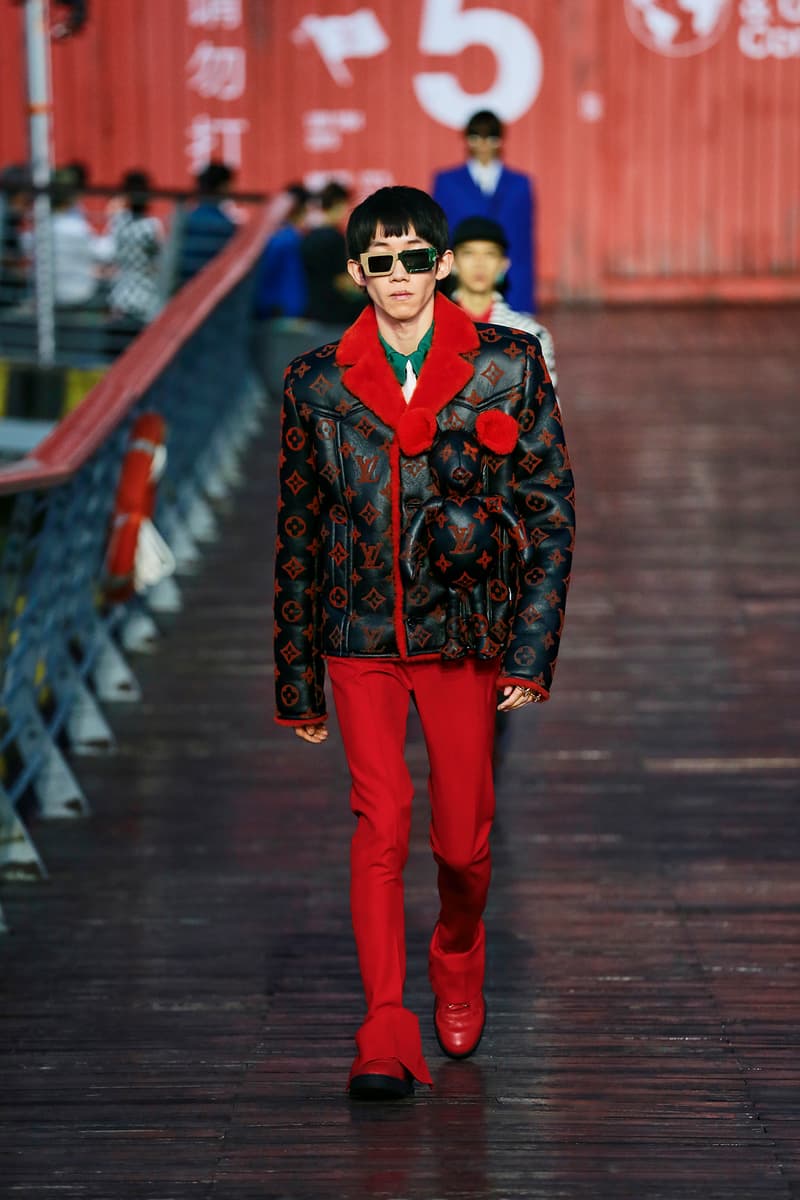 10 of 53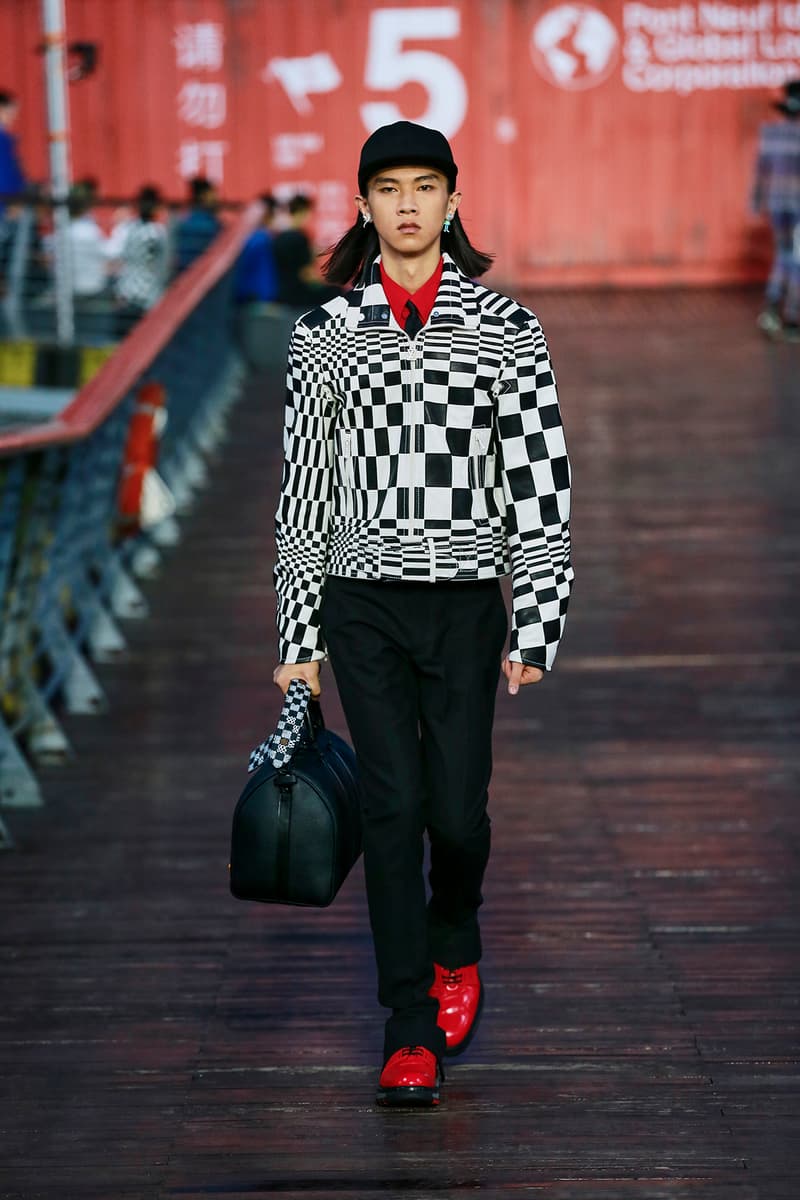 11 of 53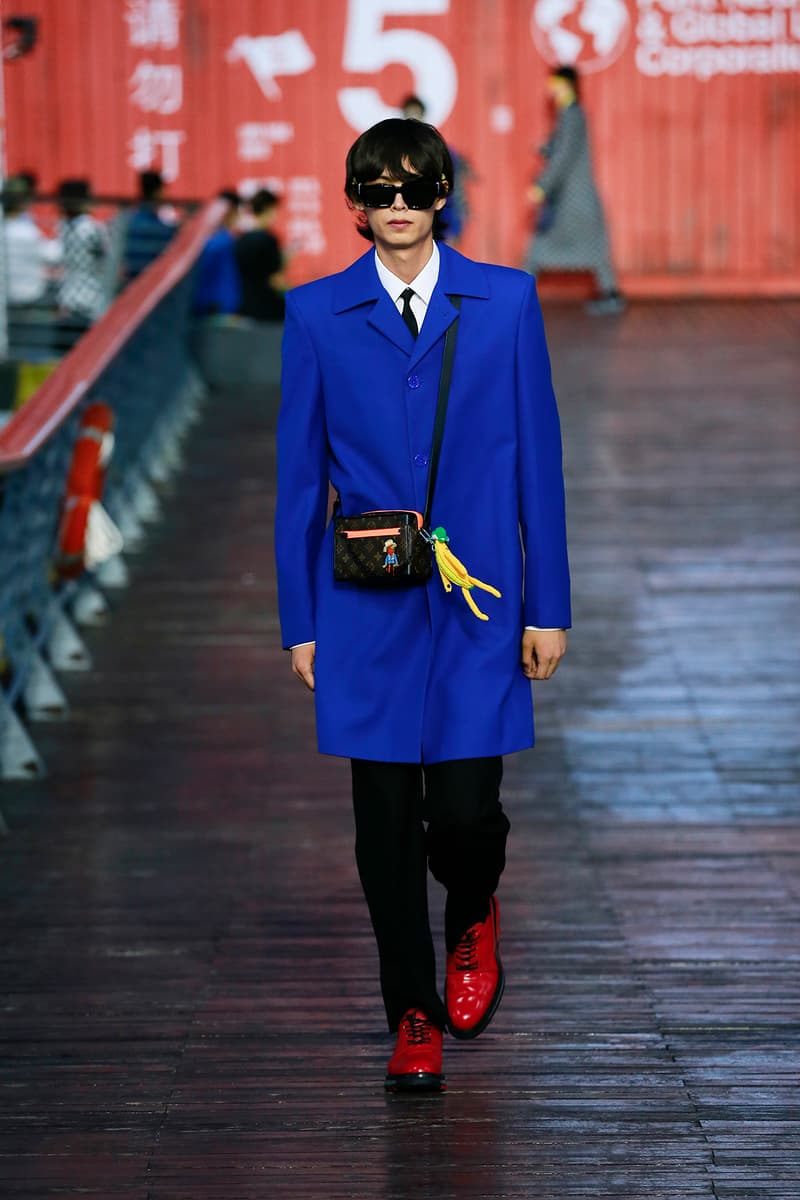 12 of 53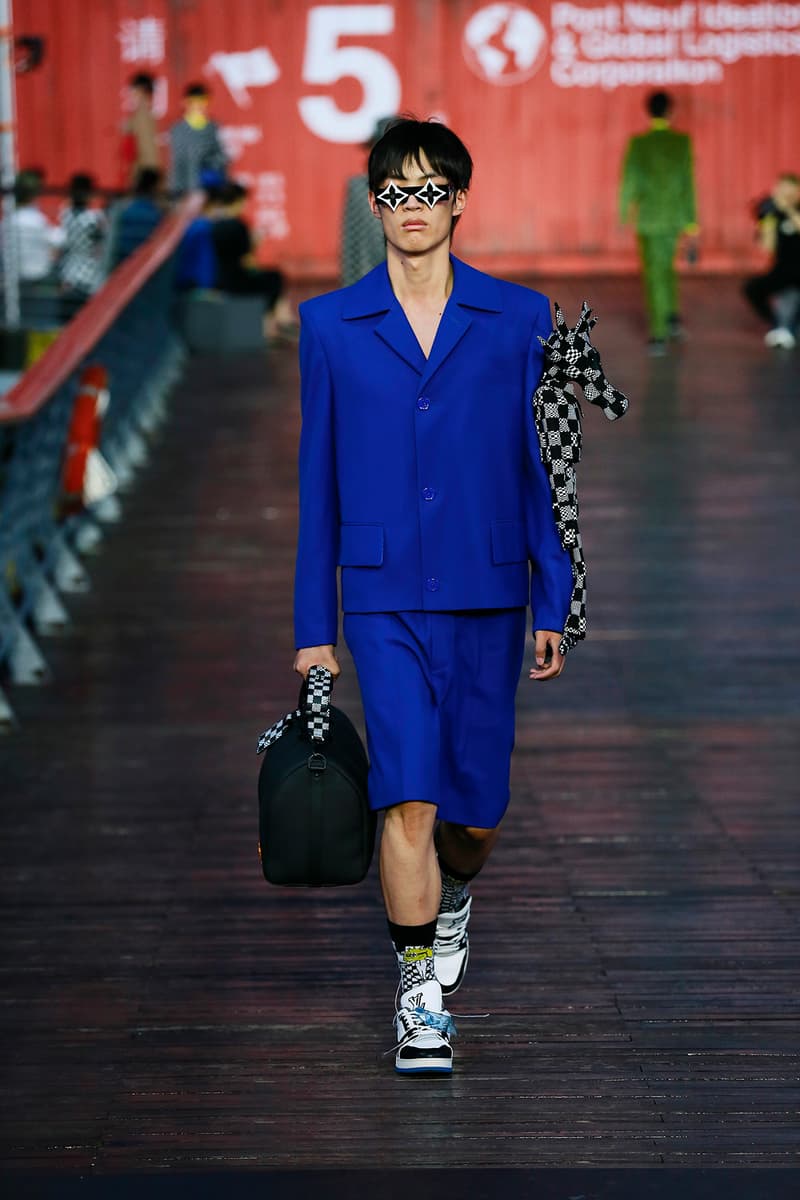 13 of 53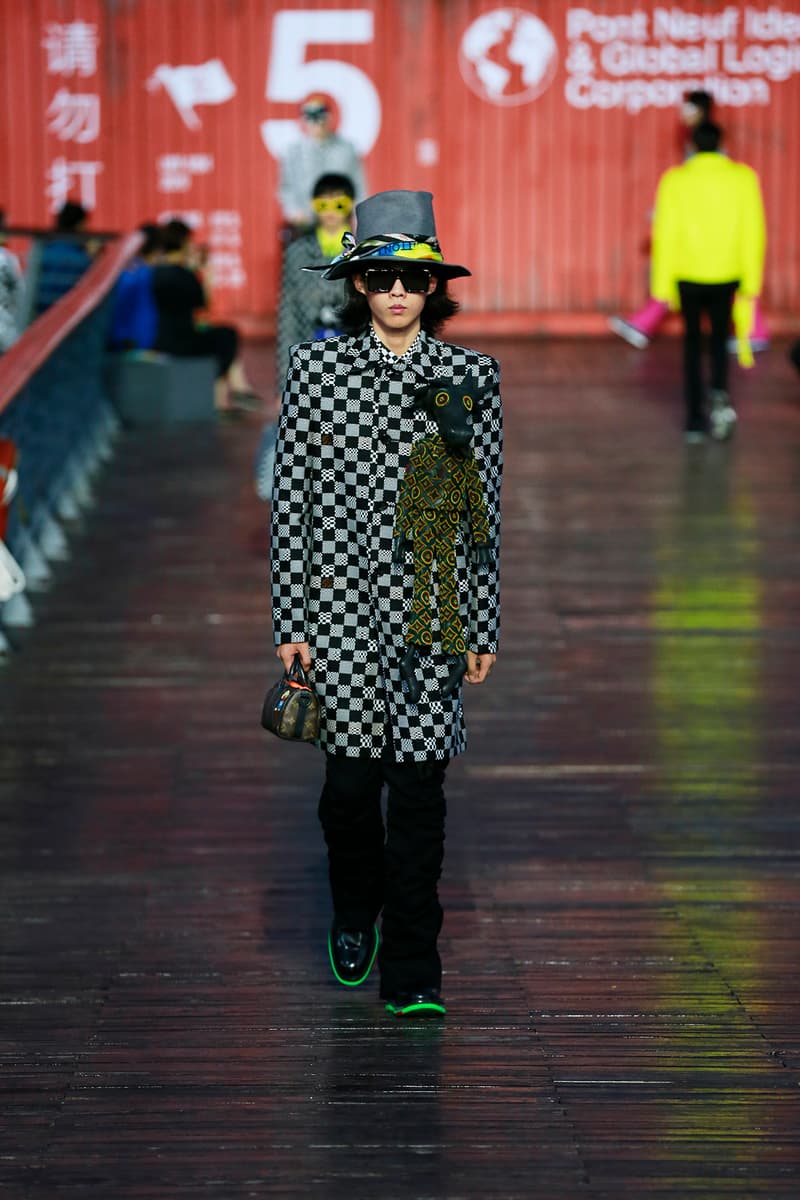 14 of 53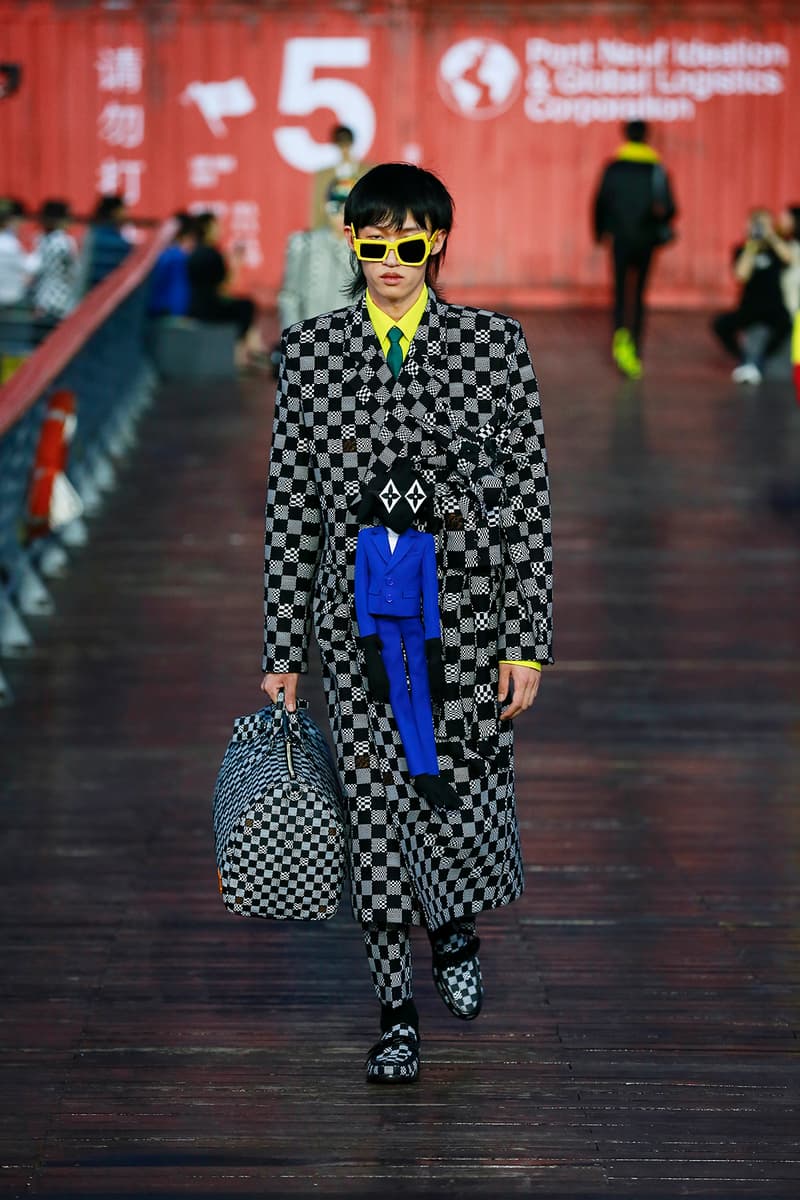 15 of 53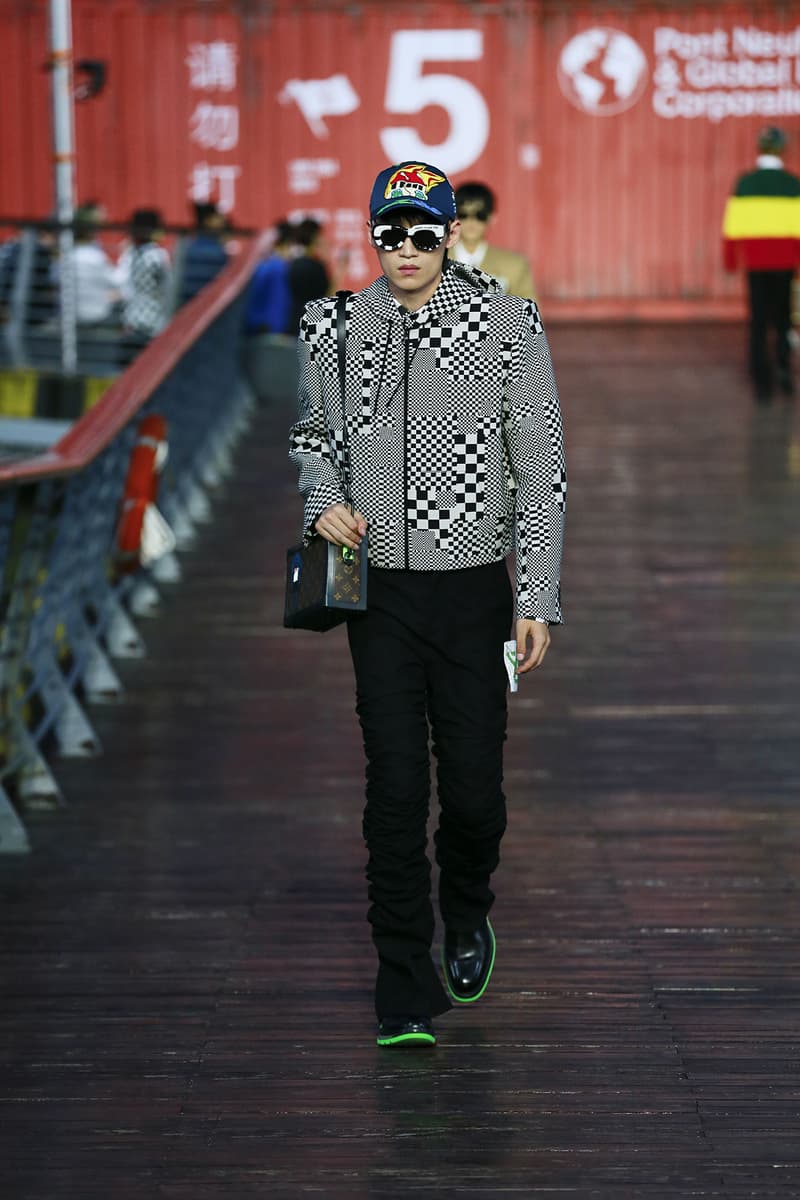 16 of 53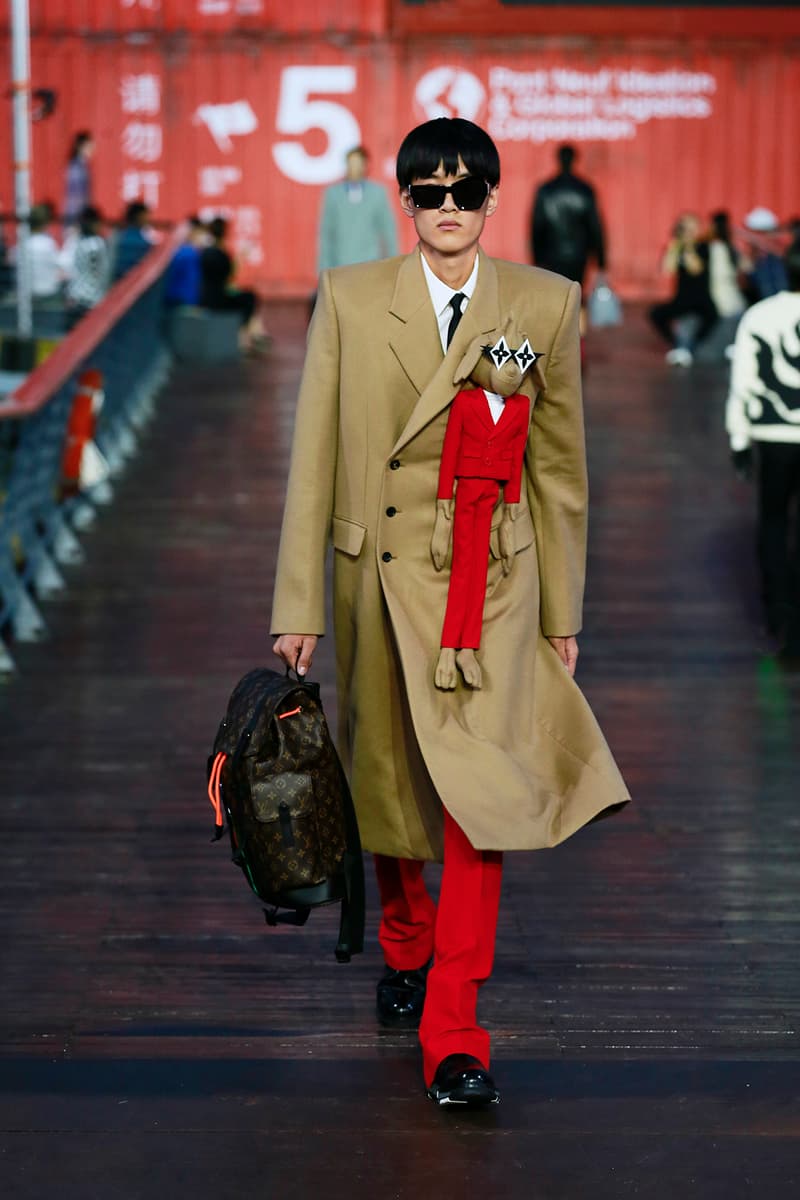 17 of 53
18 of 53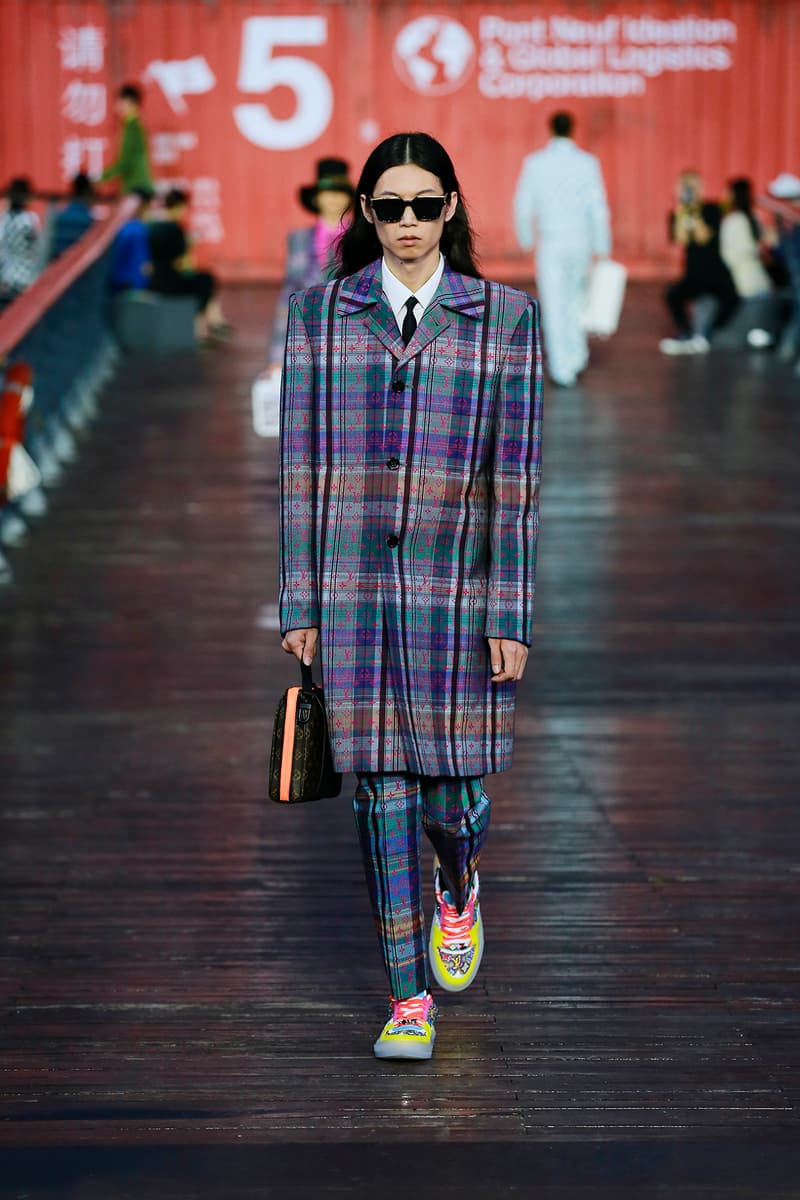 19 of 53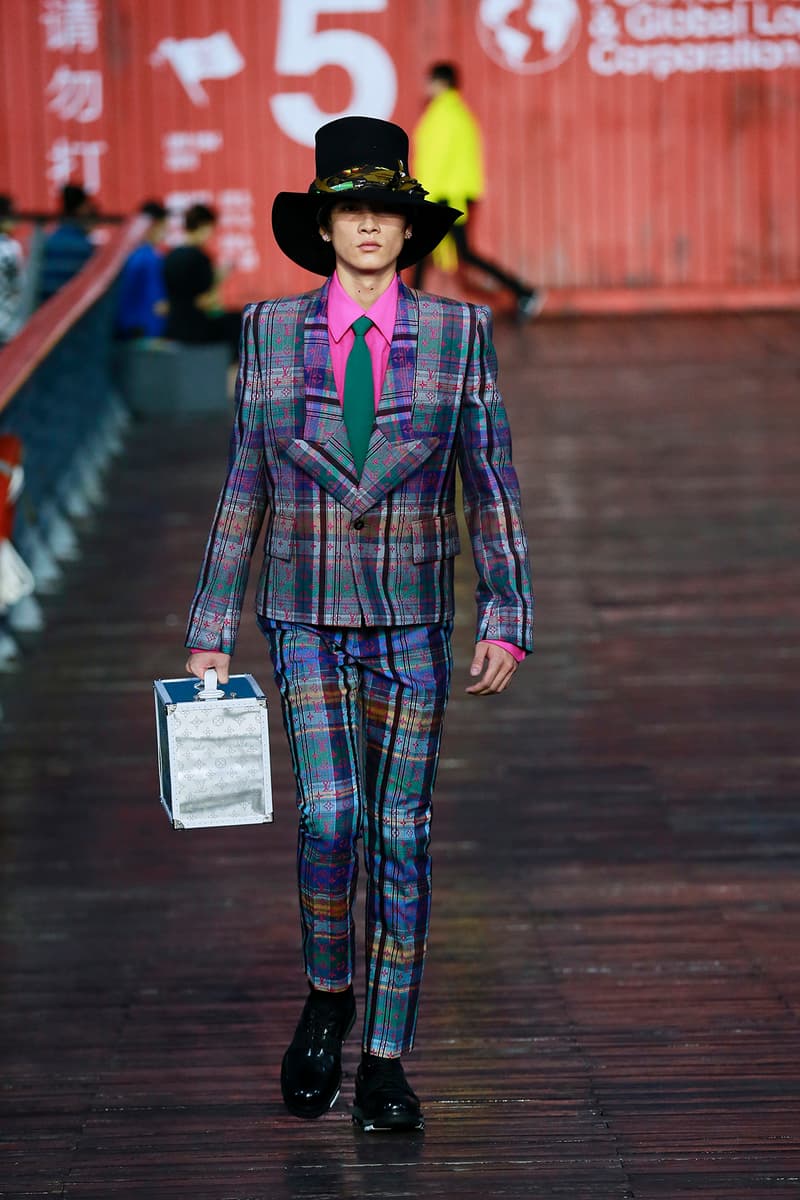 20 of 53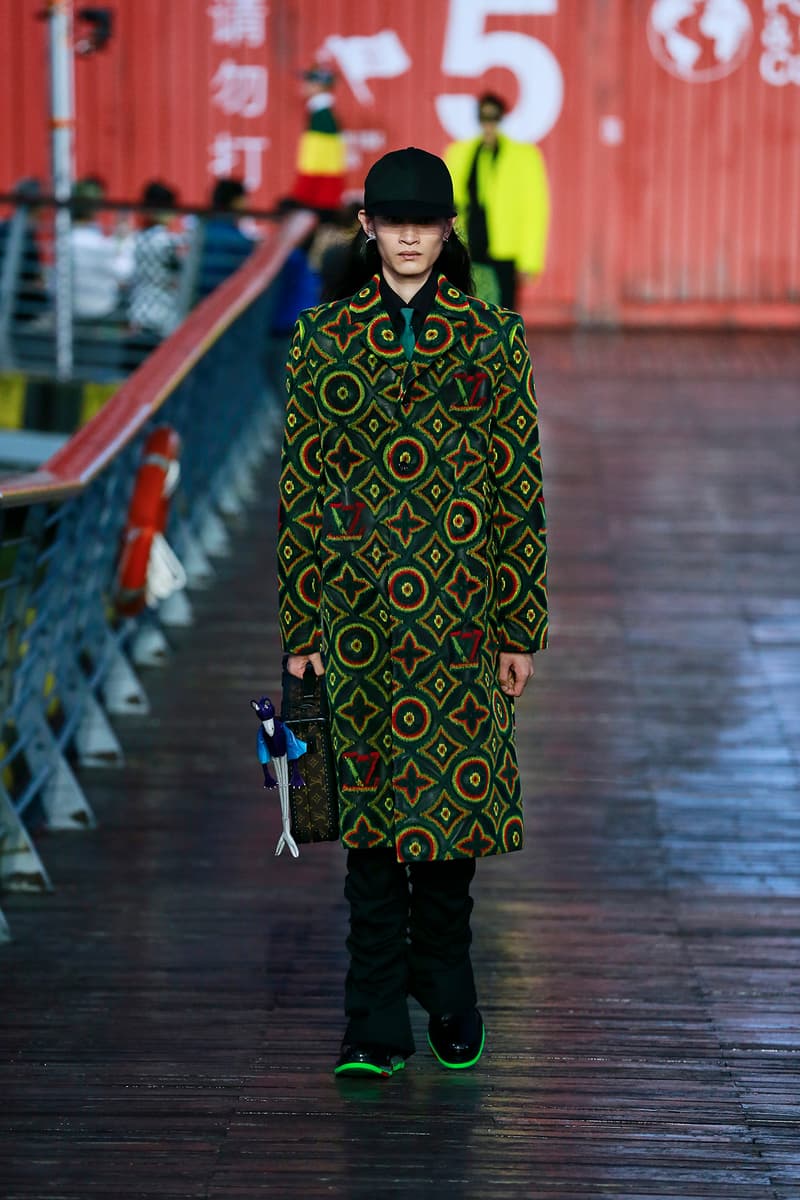 21 of 53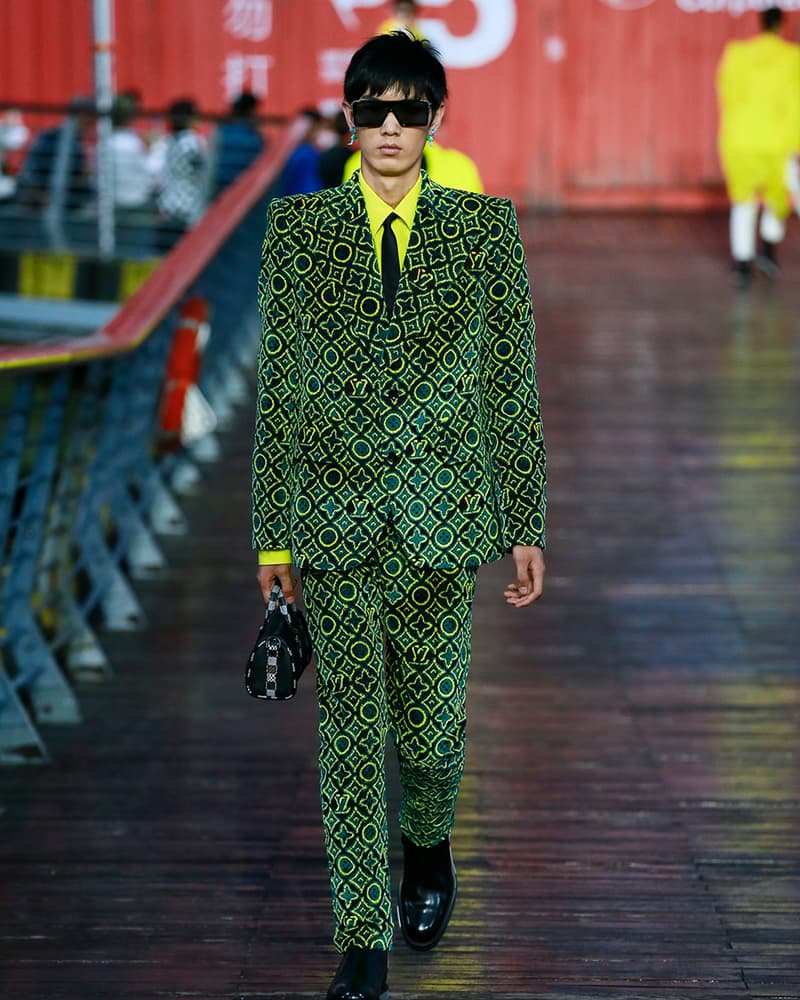 22 of 53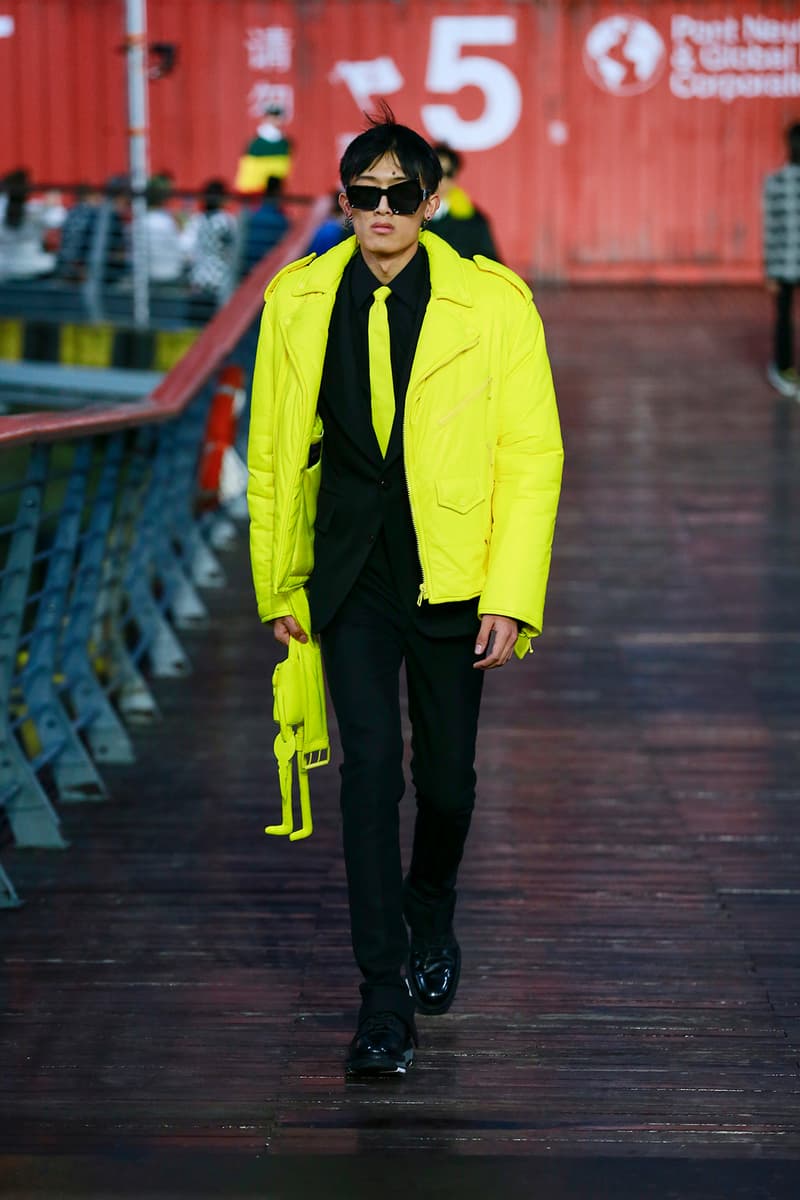 23 of 53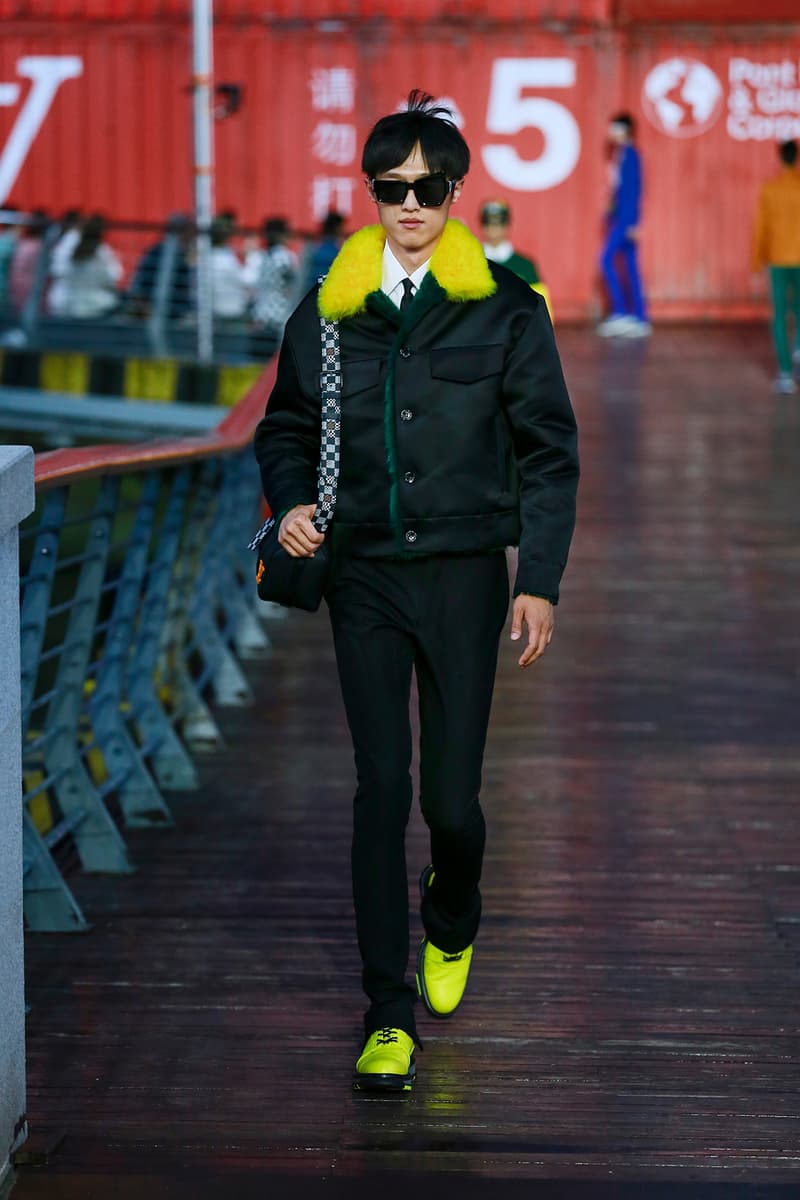 24 of 53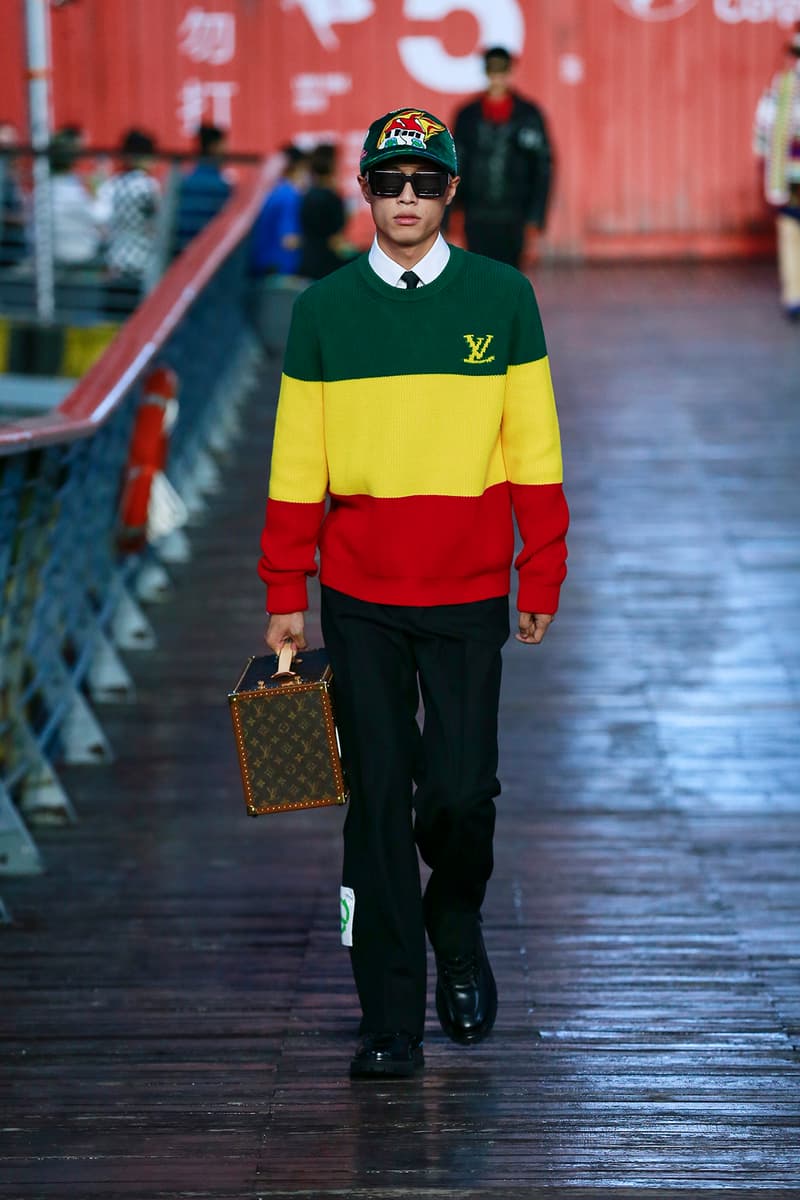 25 of 53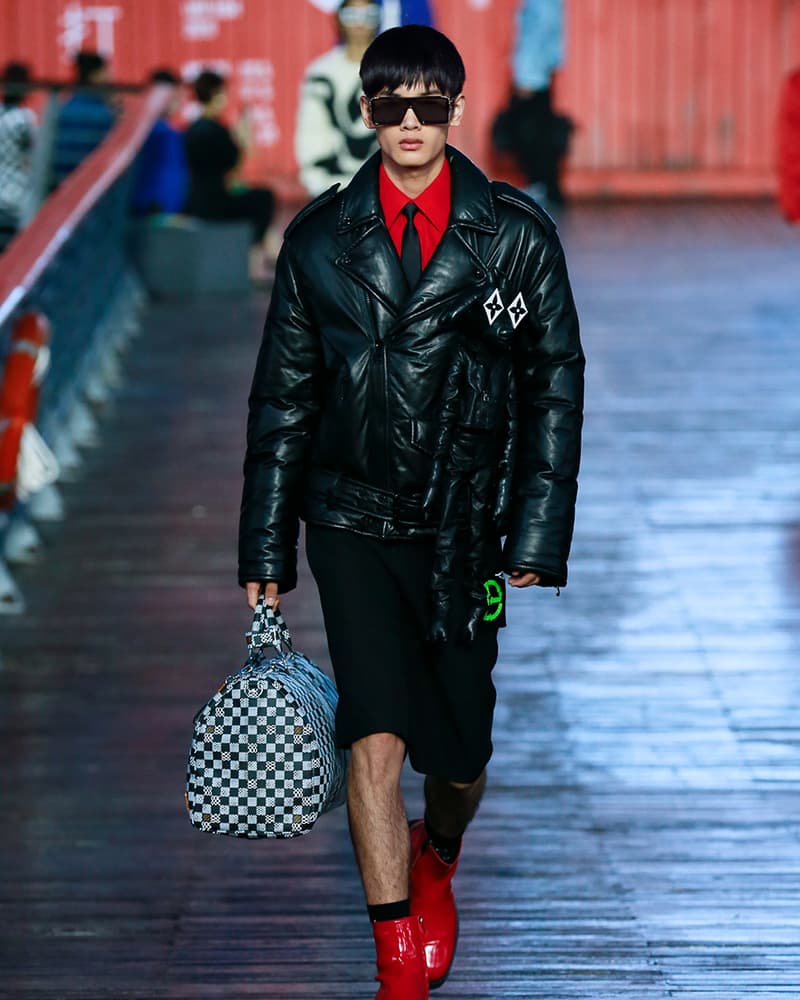 26 of 53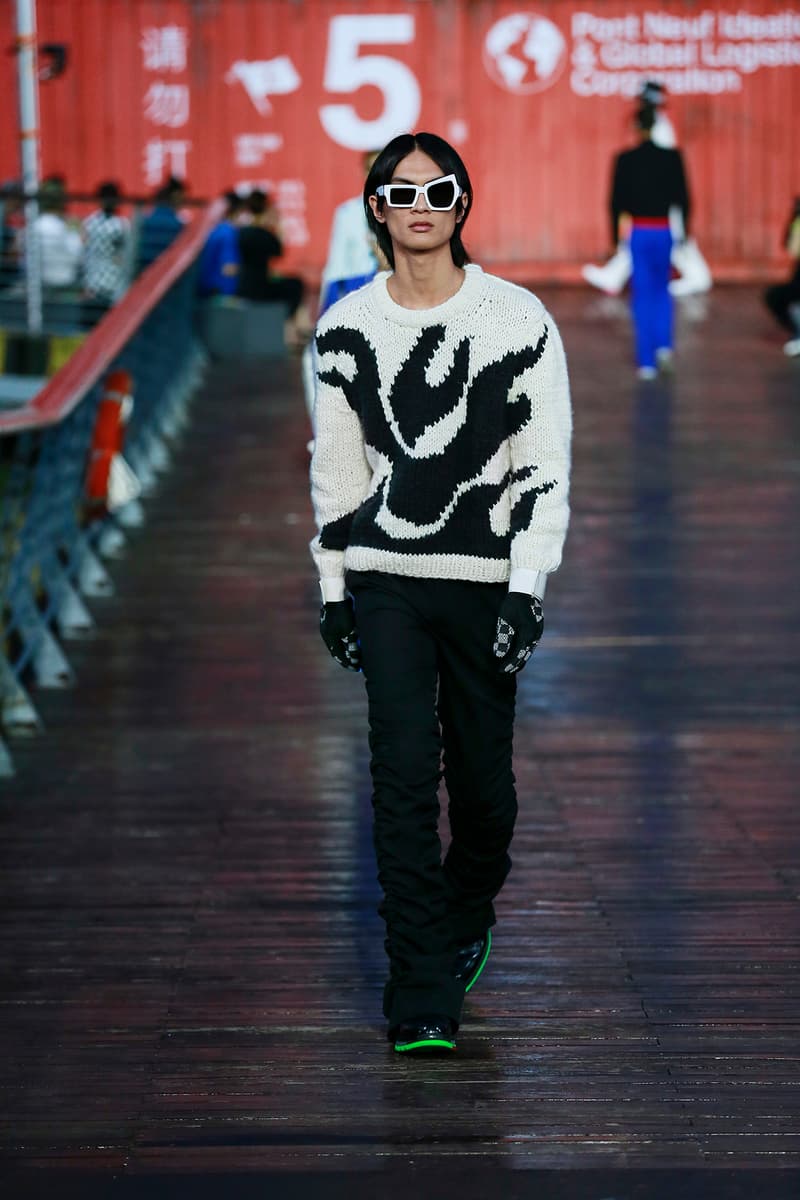 27 of 53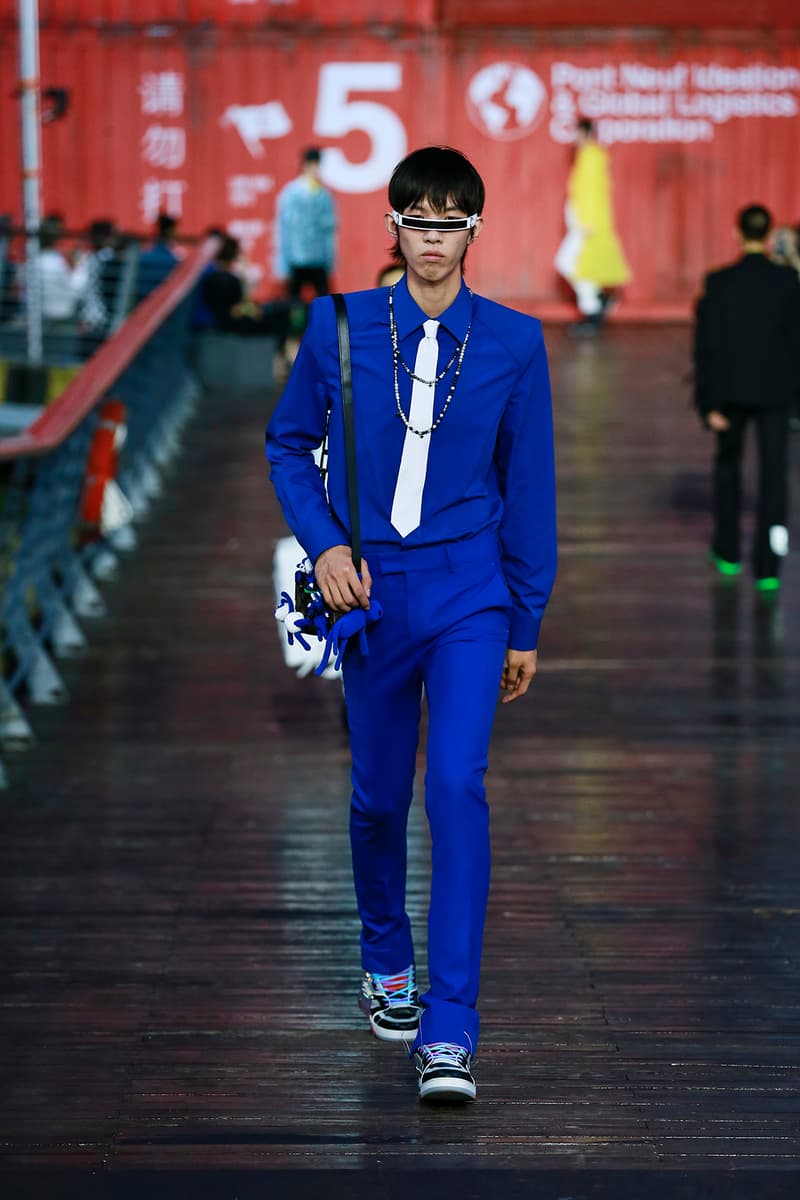 28 of 53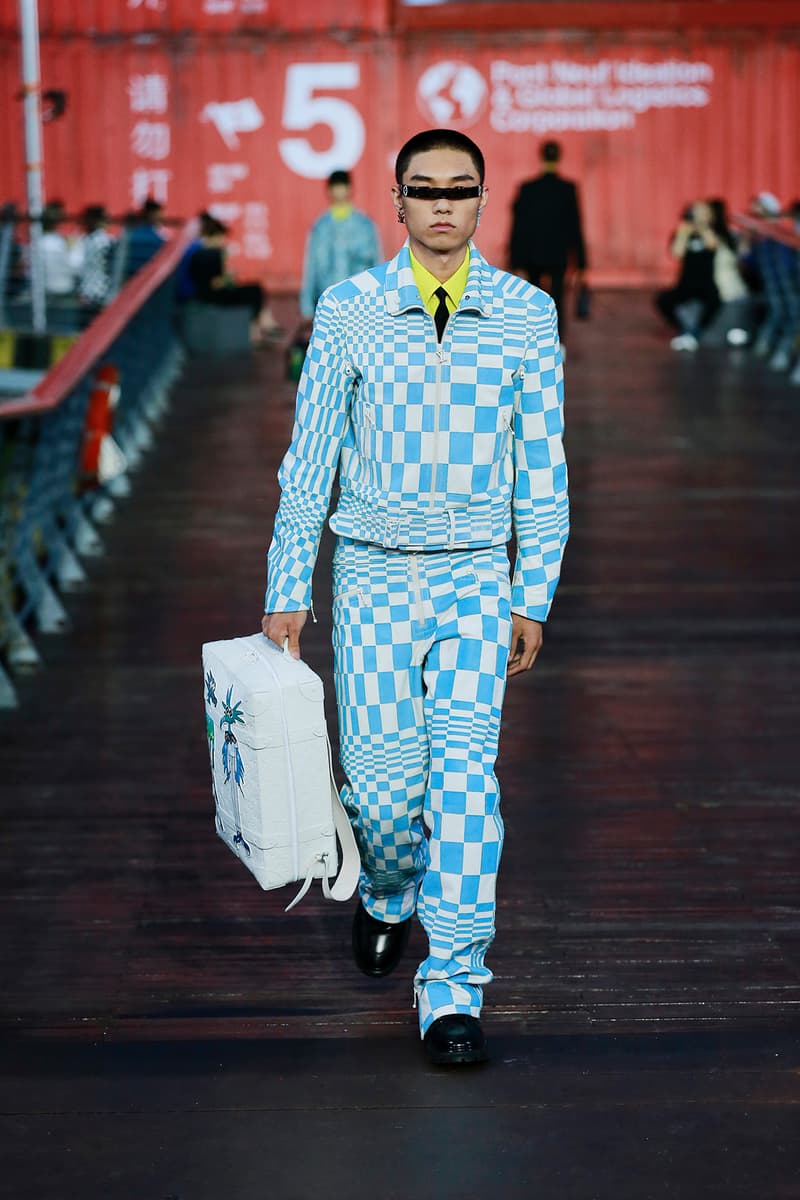 29 of 53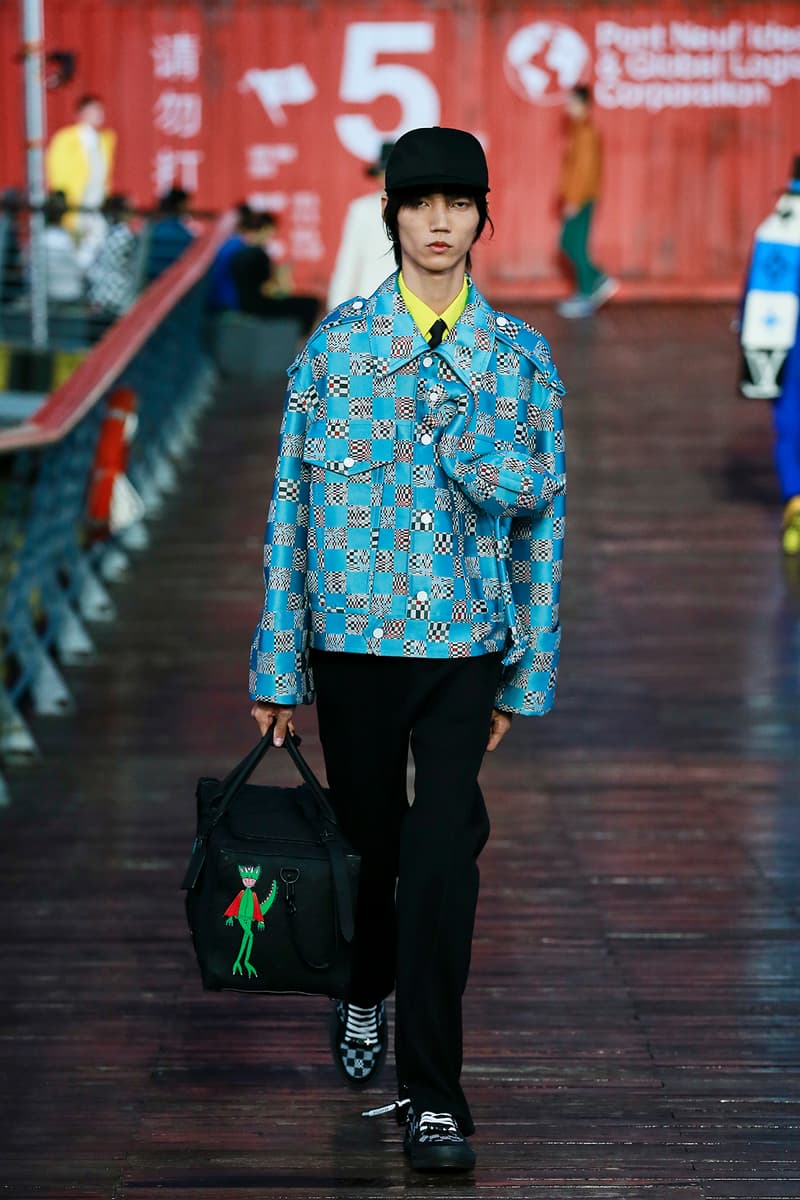 30 of 53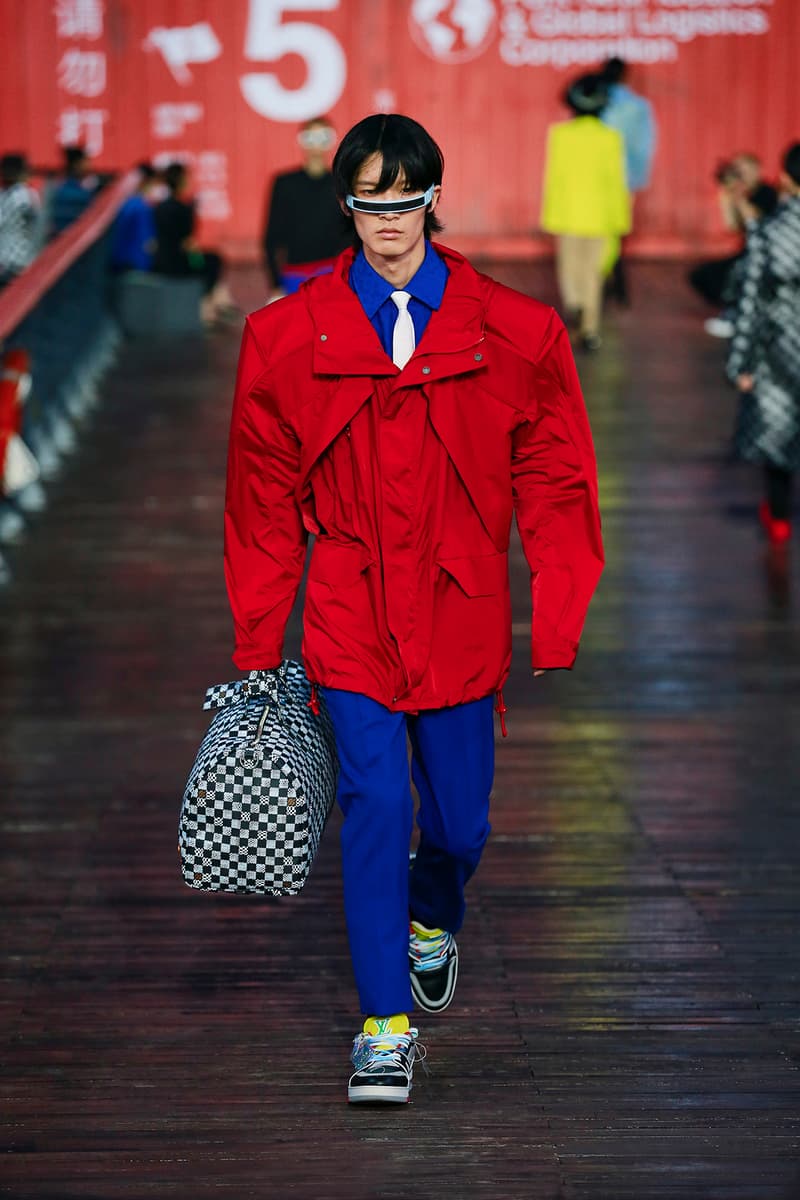 31 of 53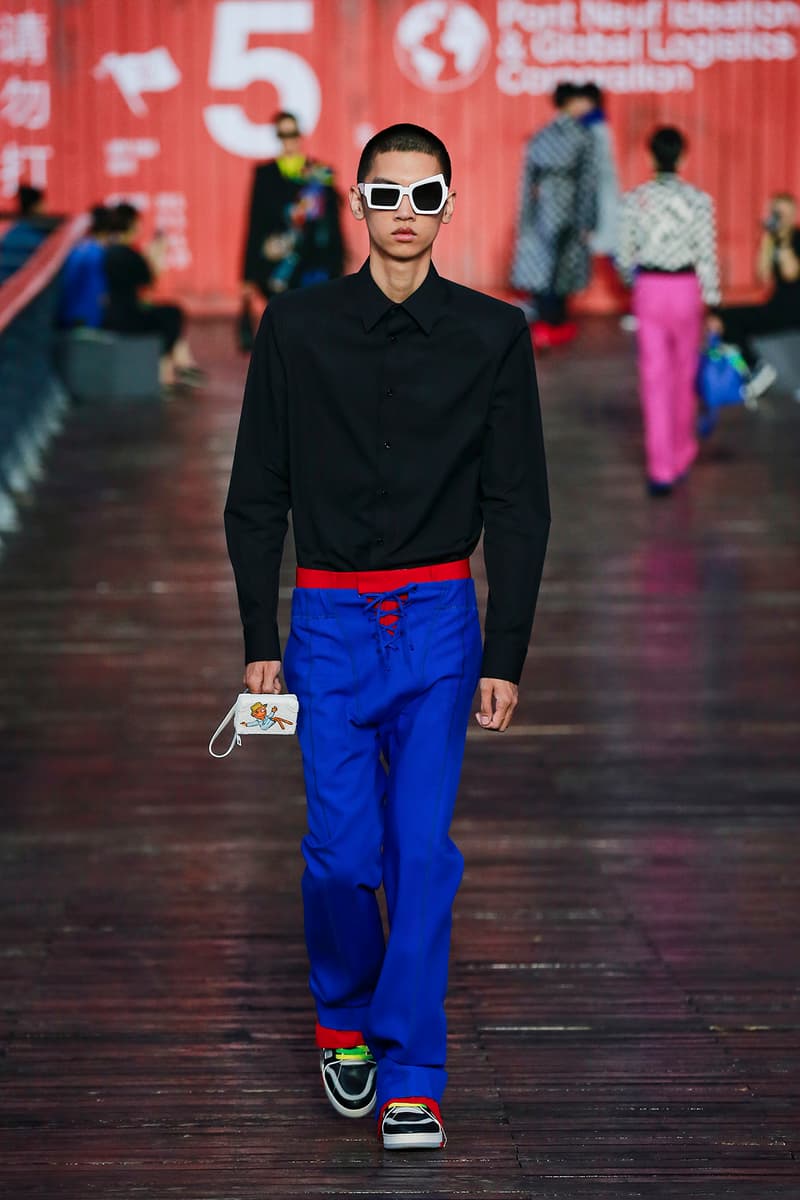 32 of 53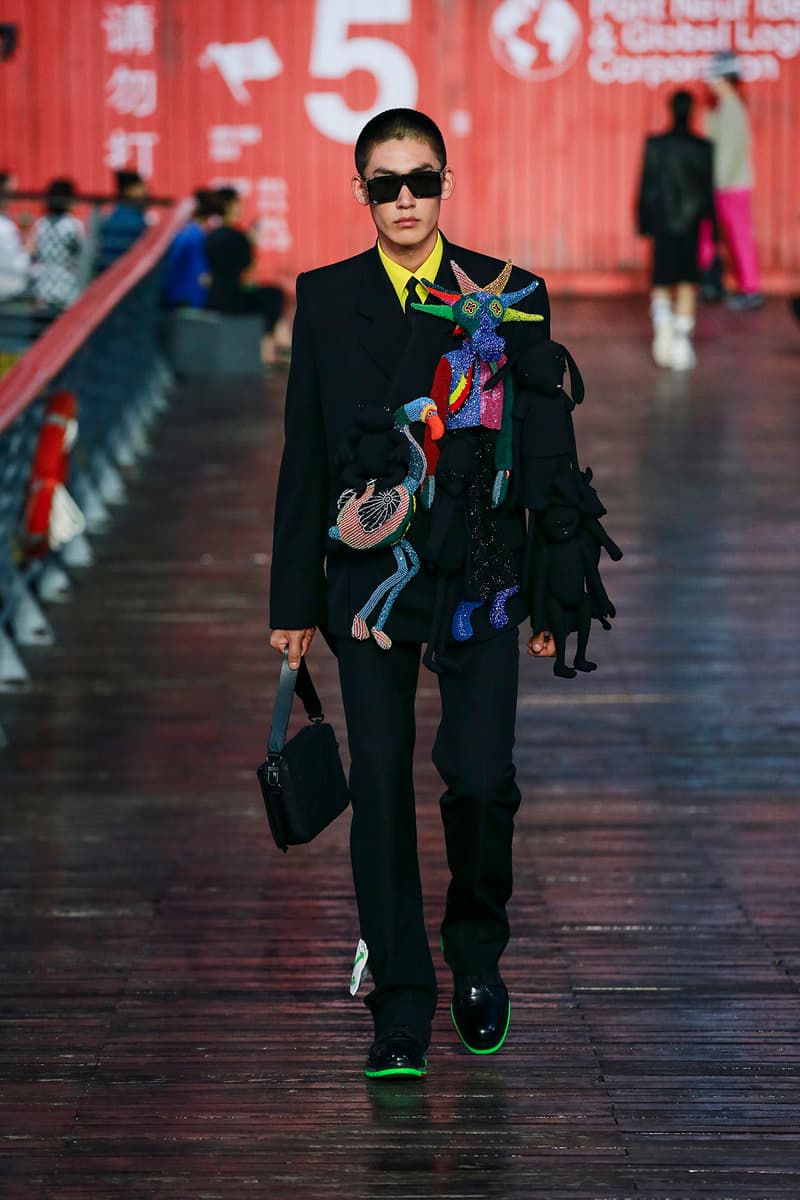 33 of 53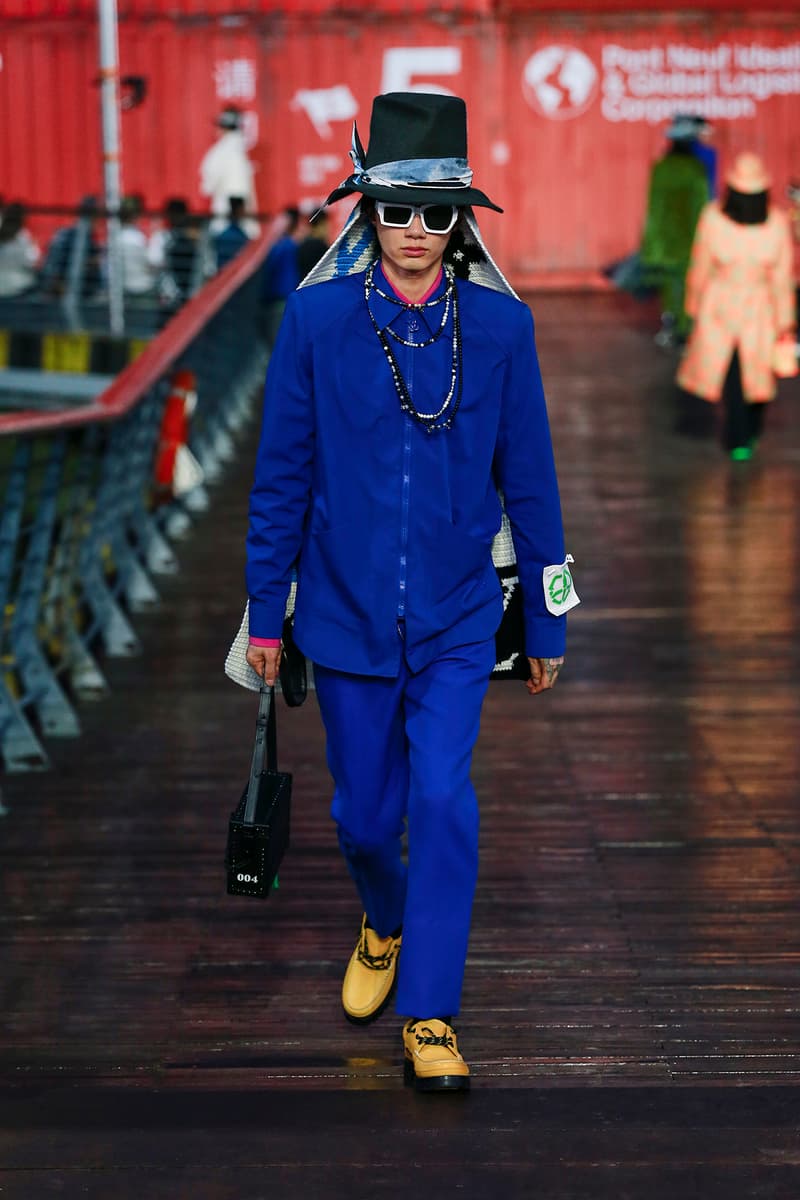 34 of 53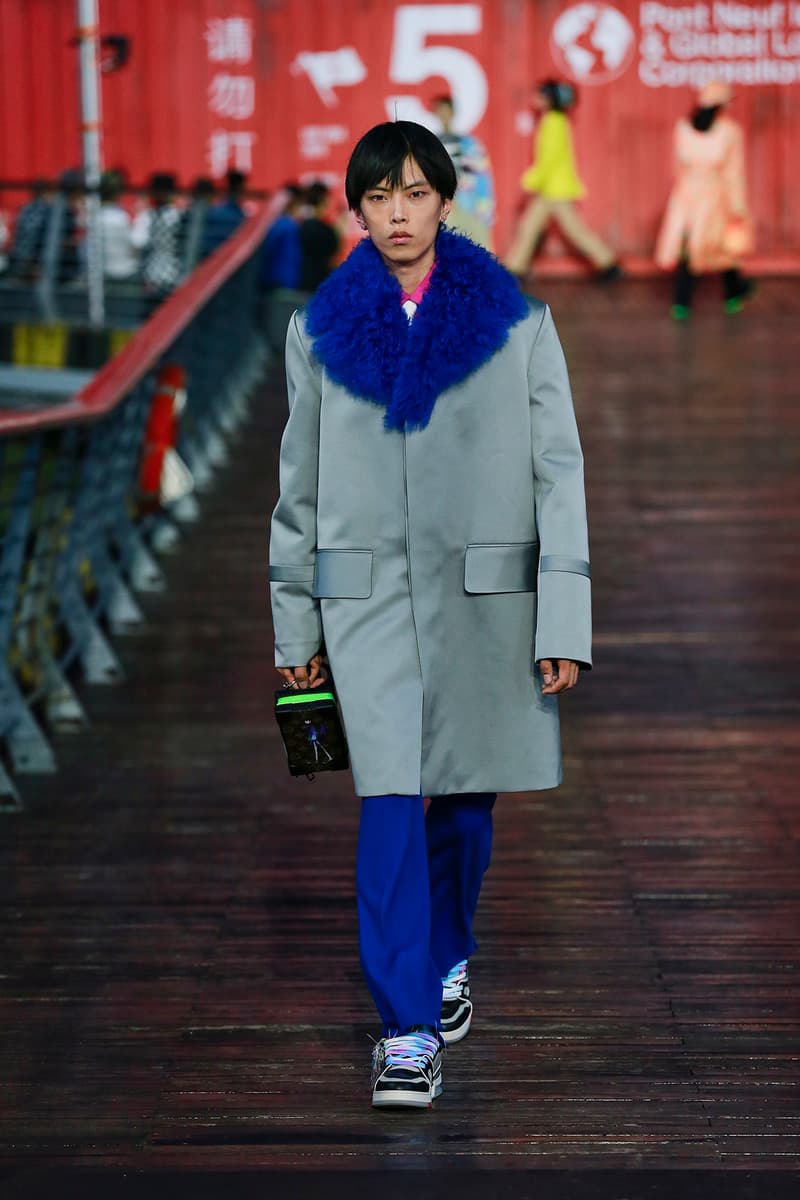 35 of 53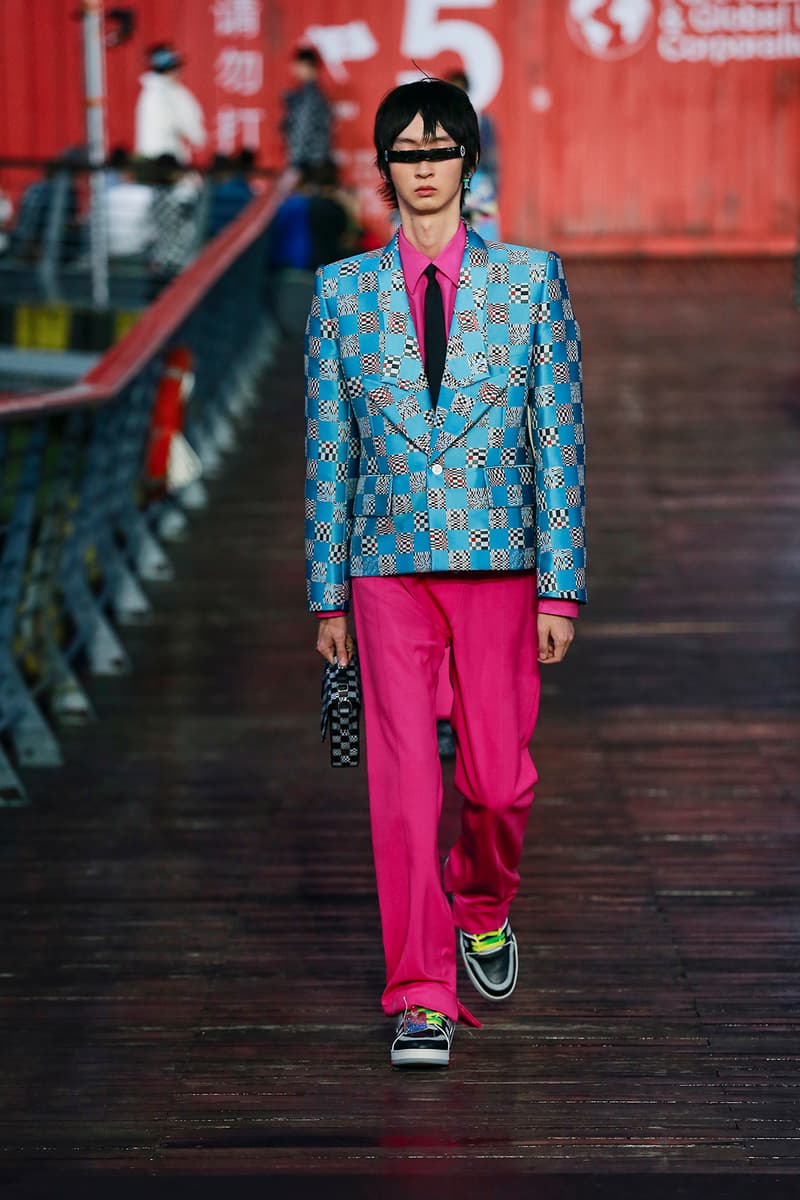 36 of 53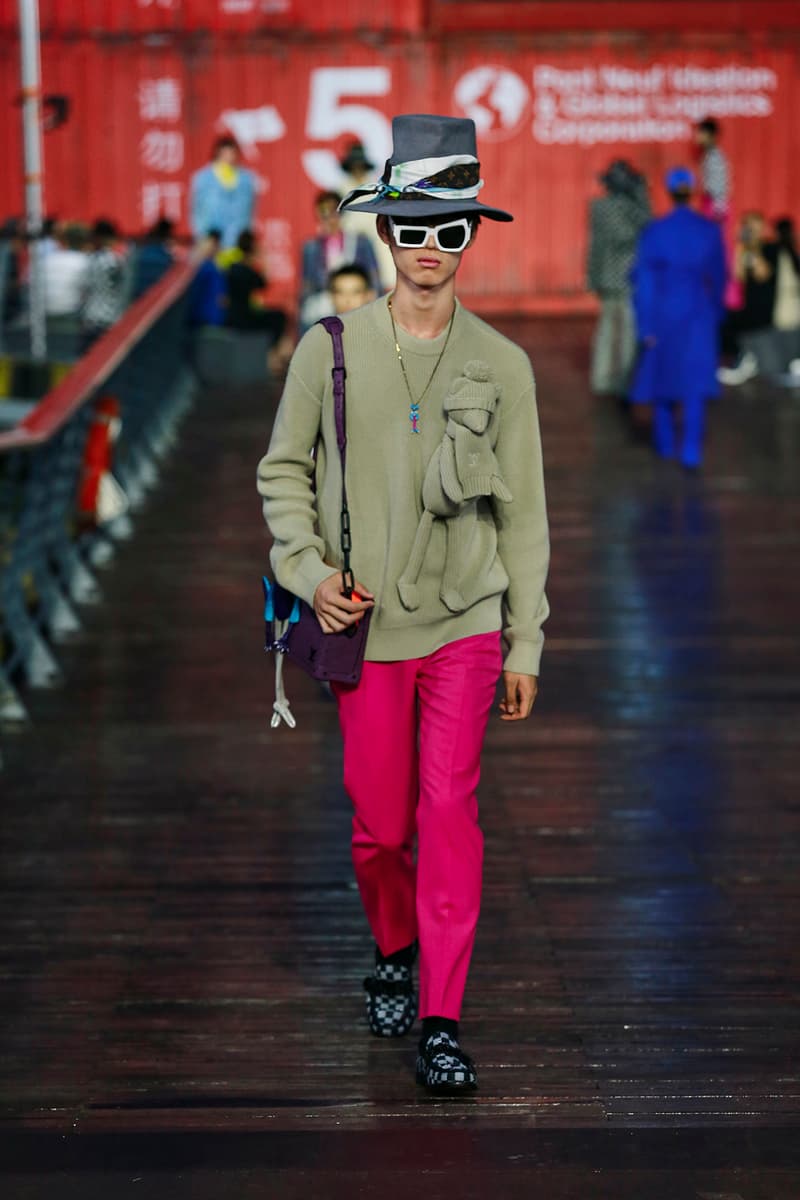 37 of 53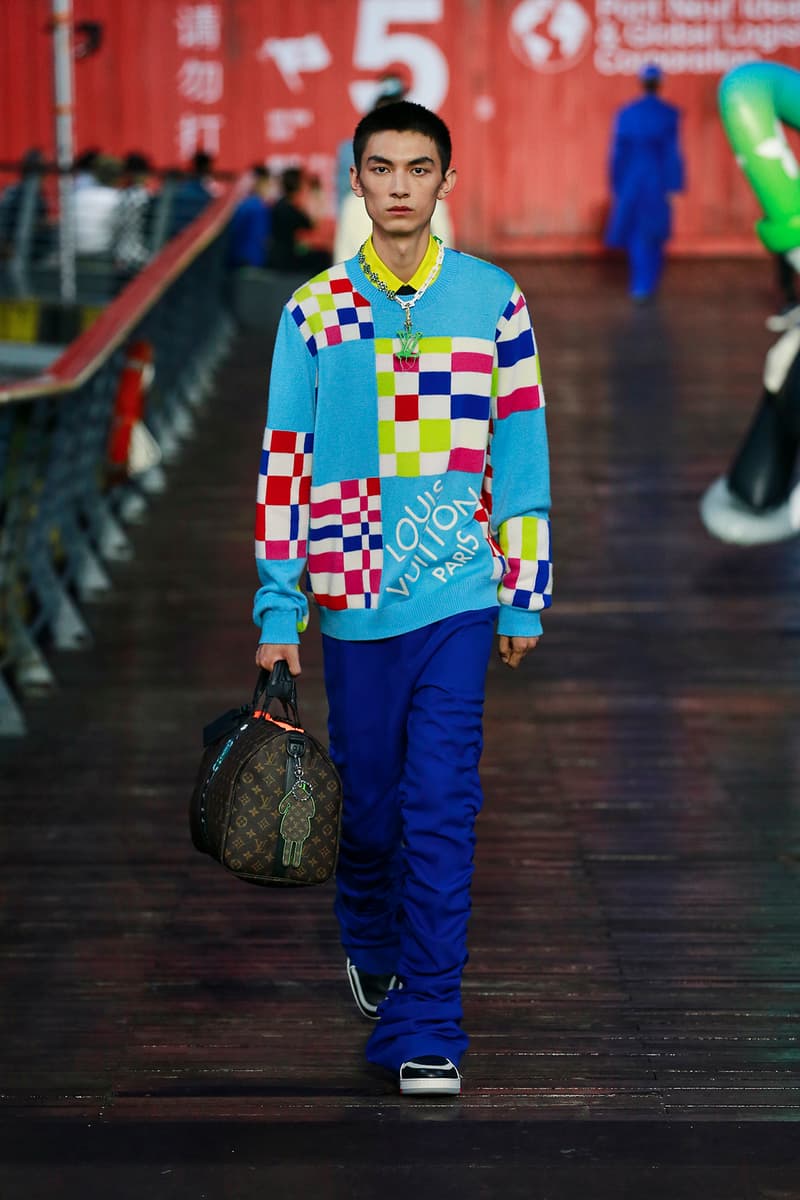 38 of 53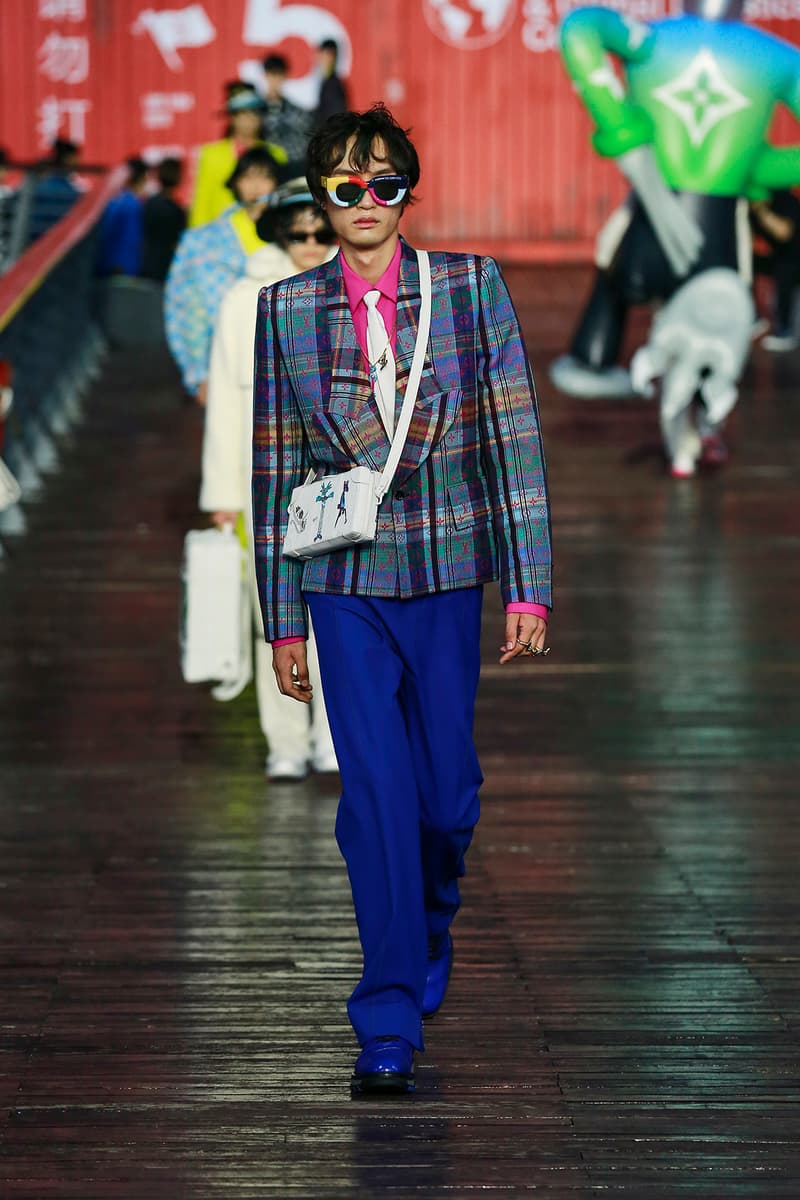 39 of 53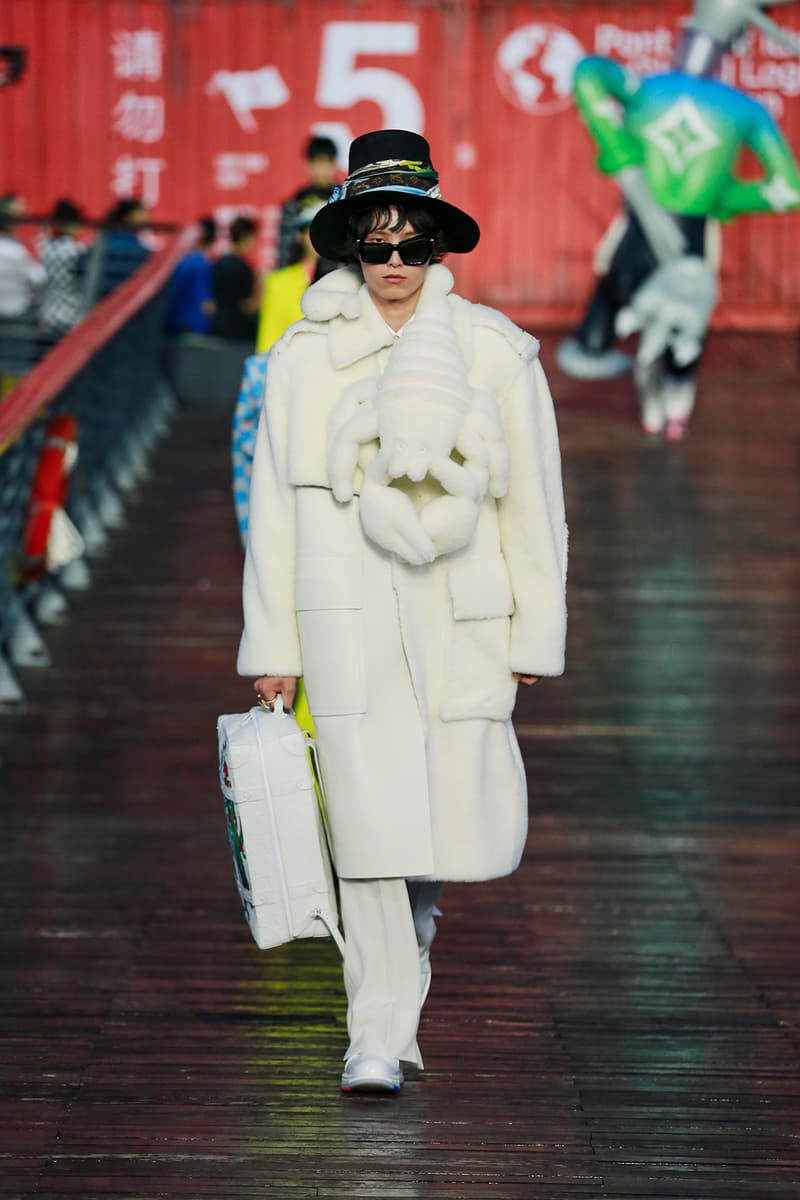 40 of 53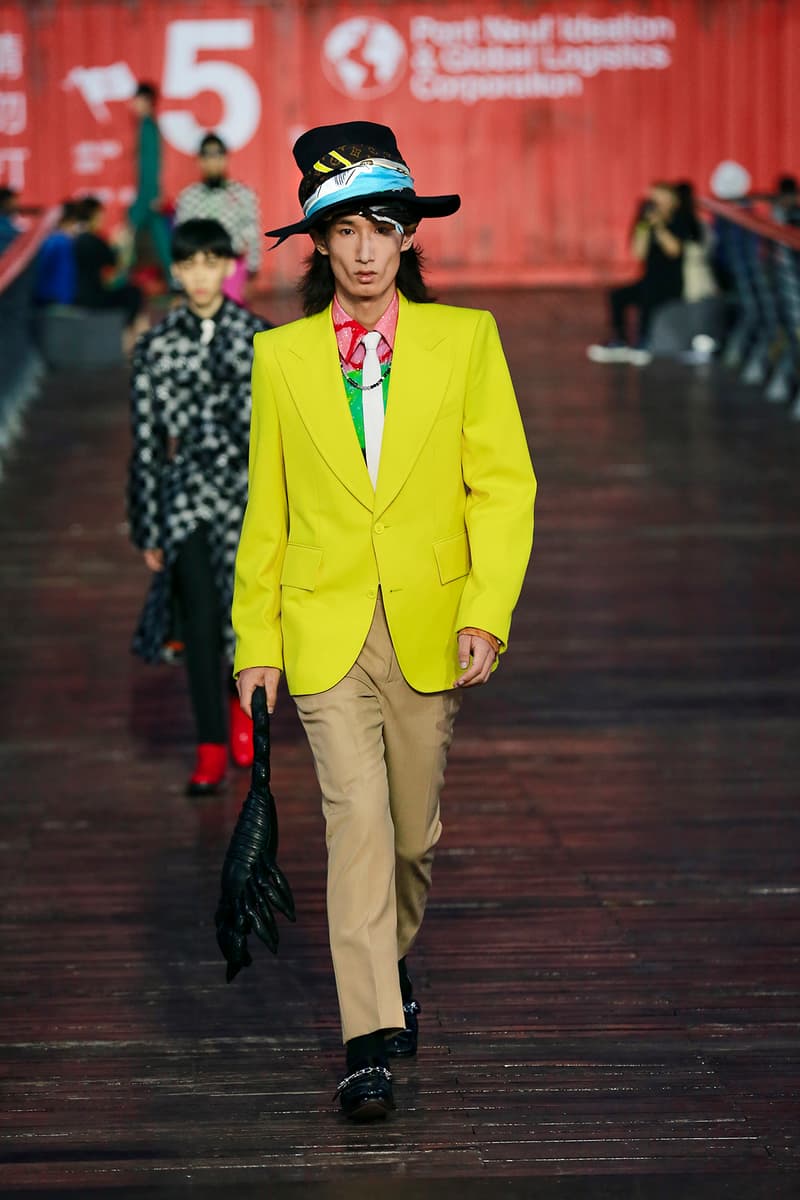 41 of 53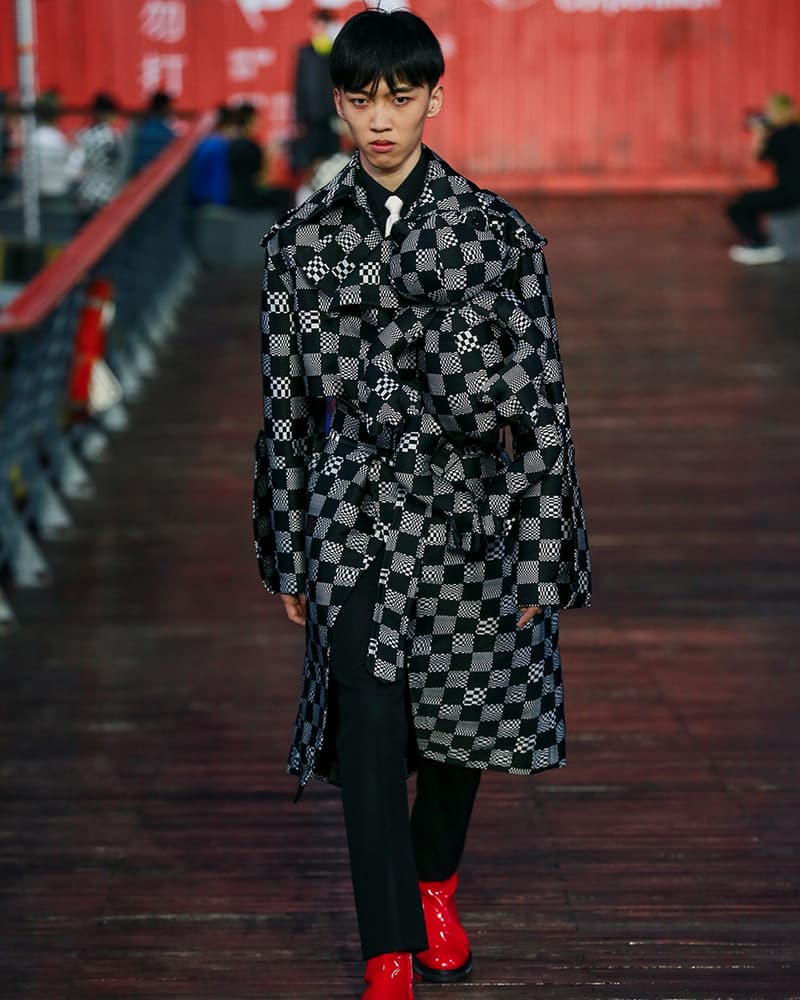 42 of 53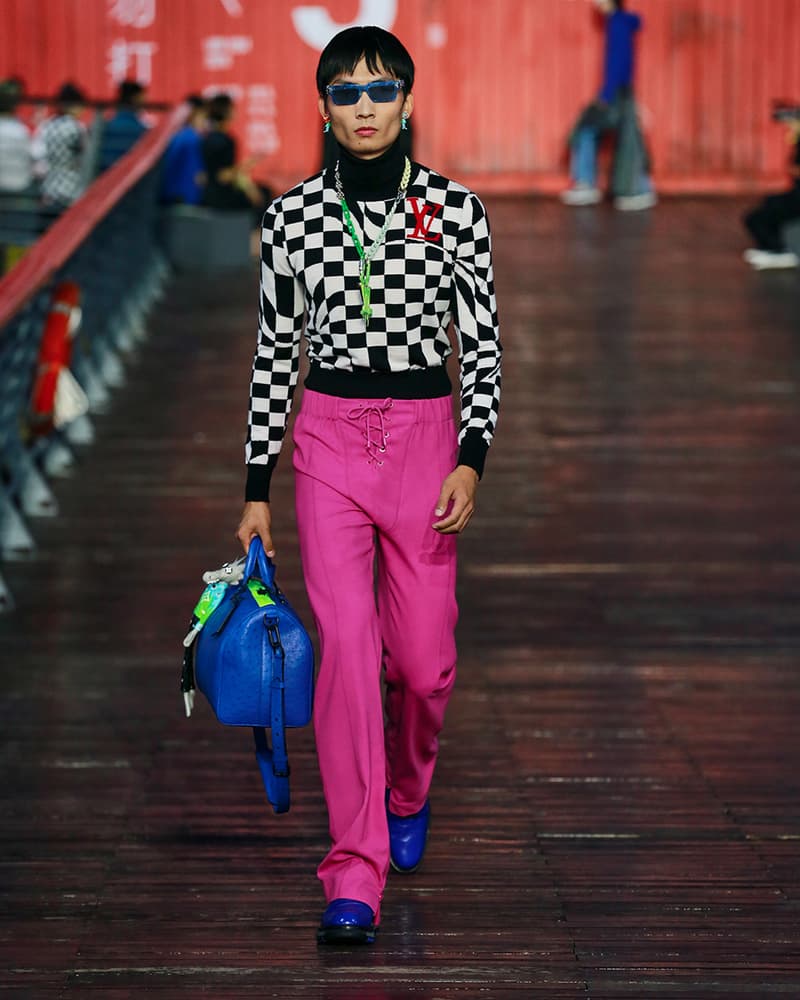 43 of 53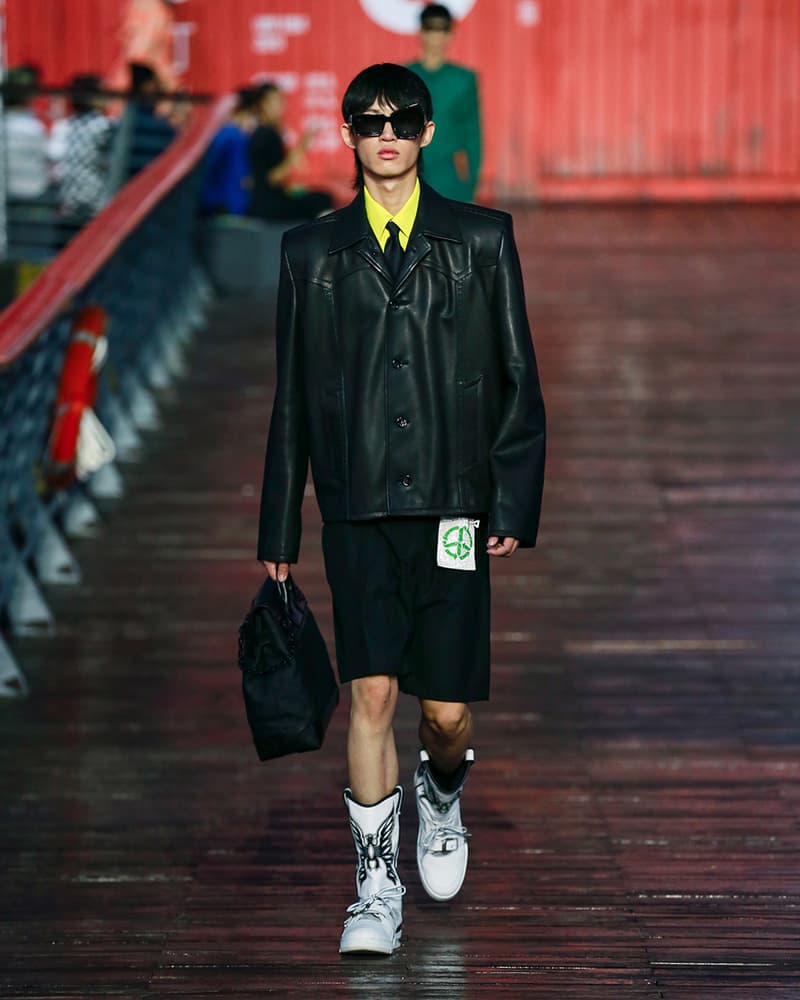 44 of 53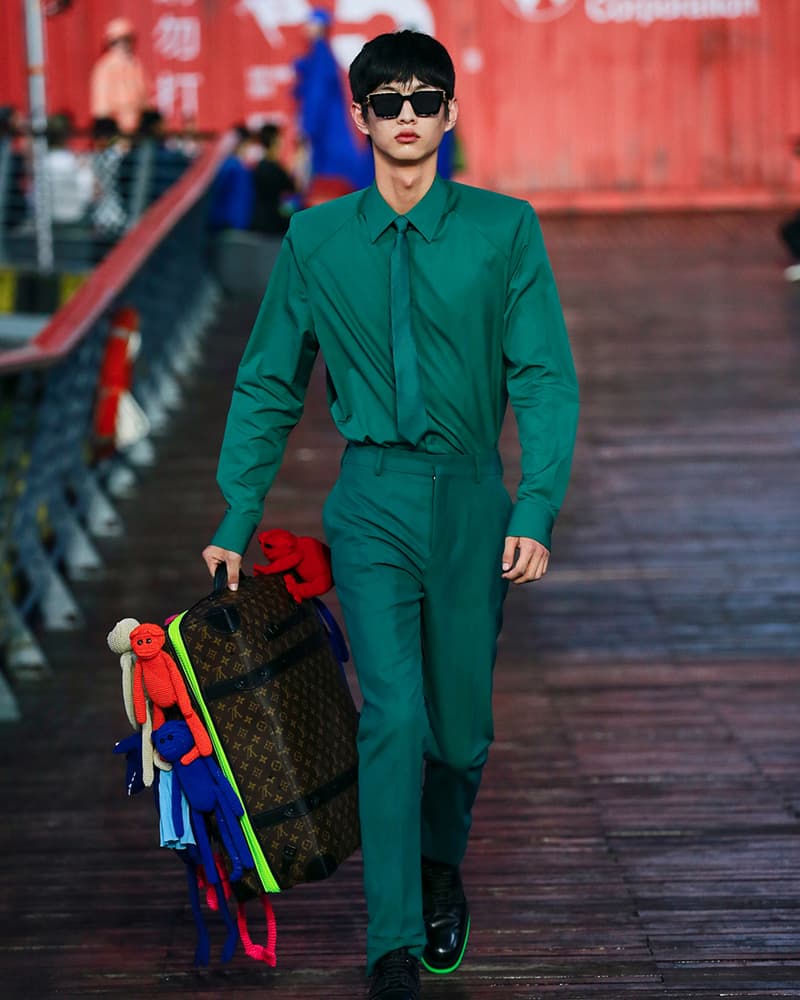 45 of 53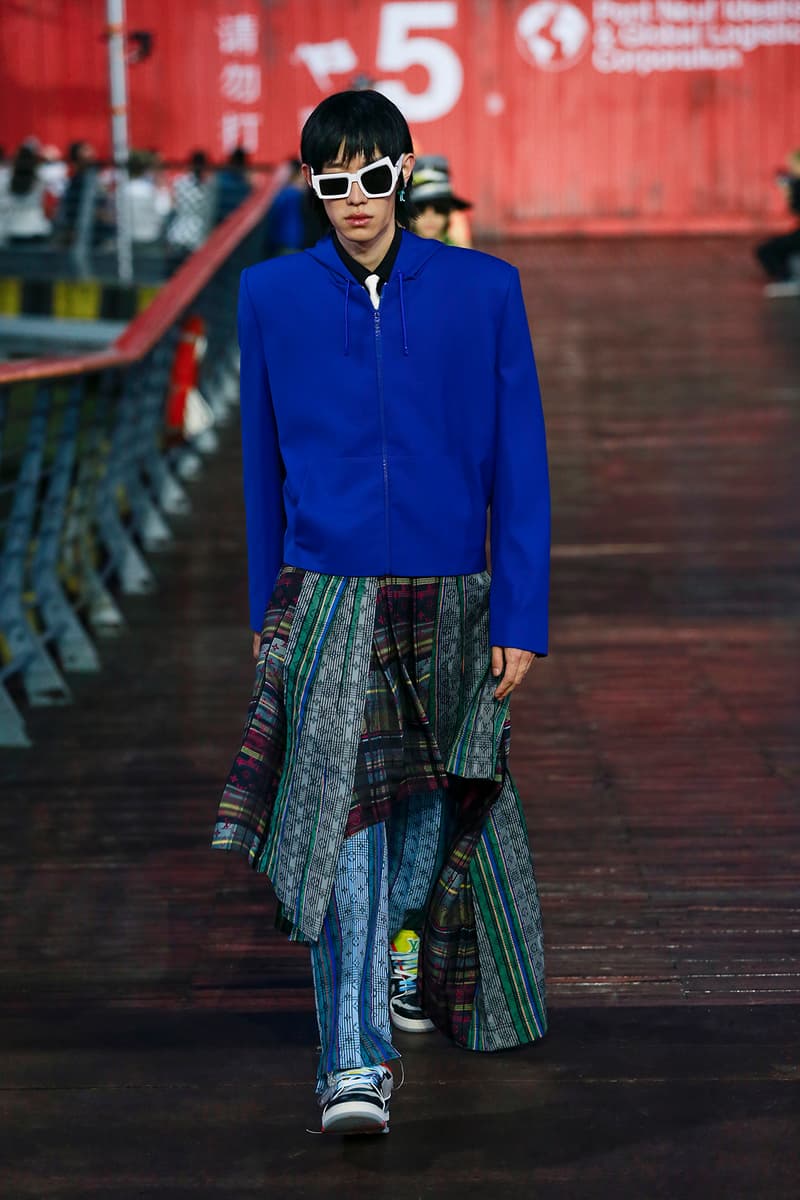 46 of 53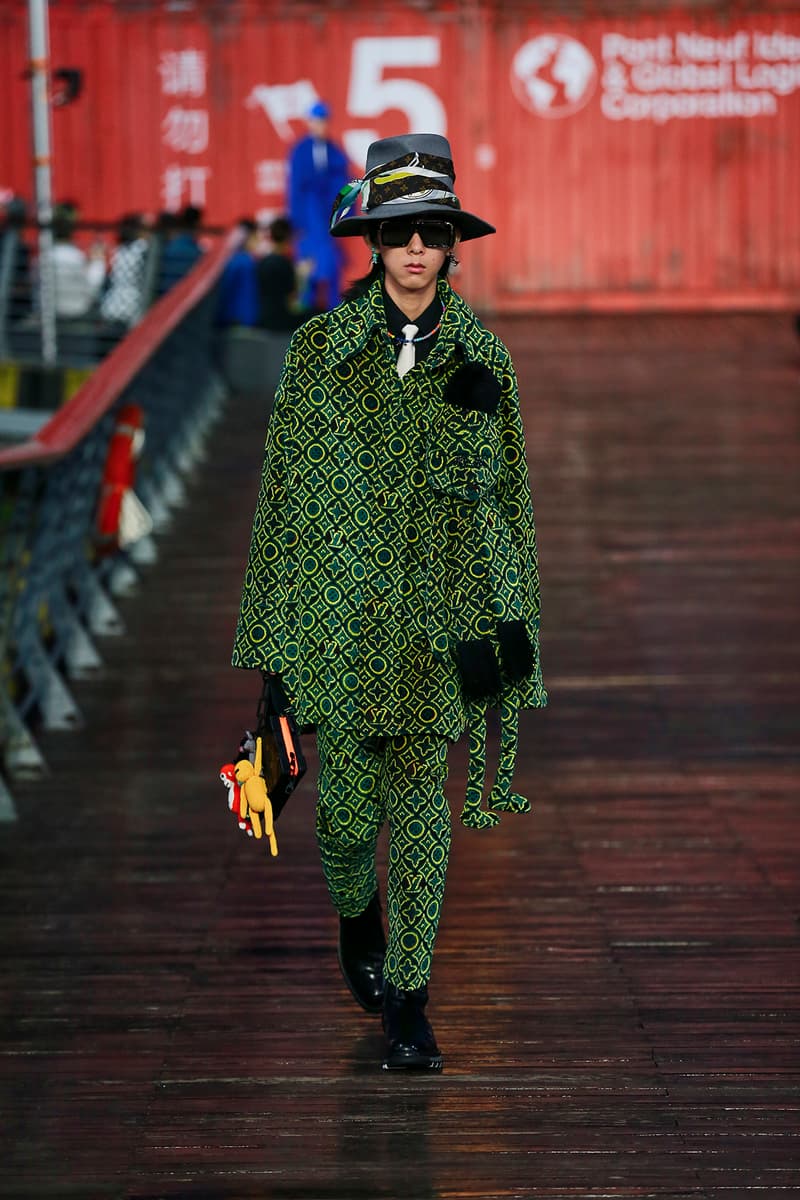 47 of 53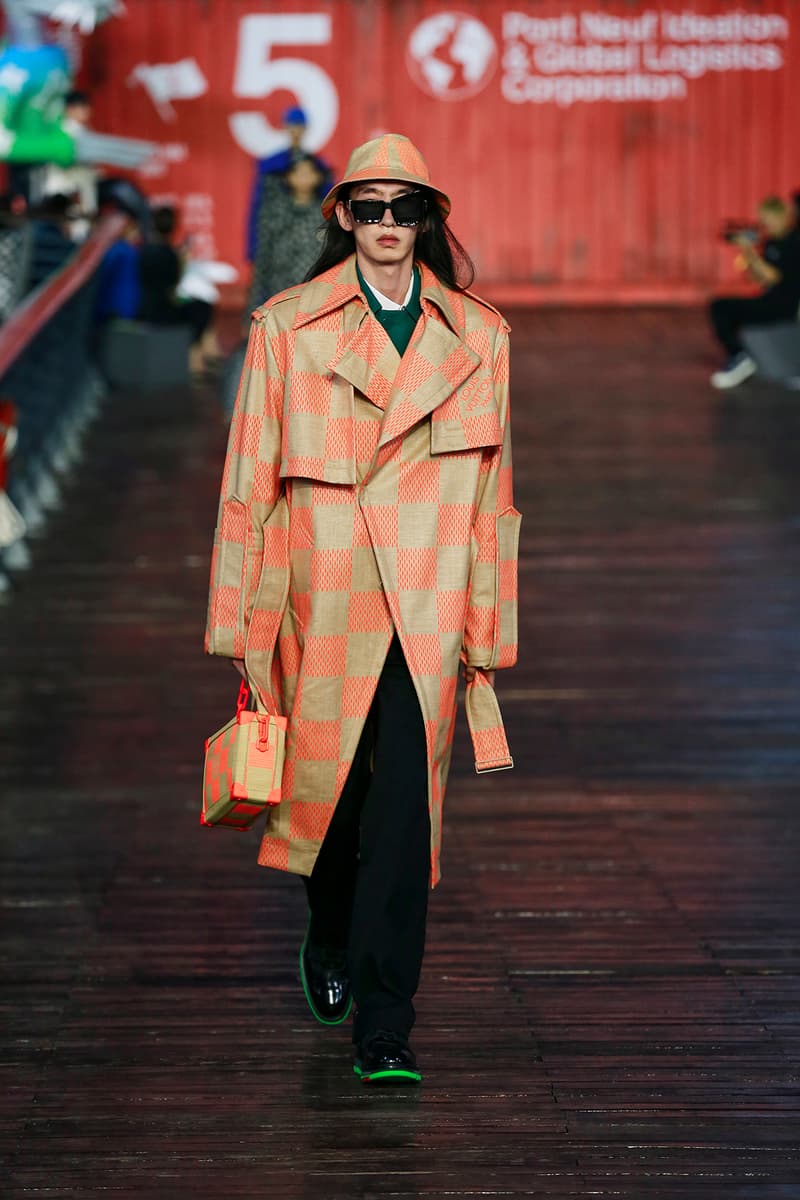 48 of 53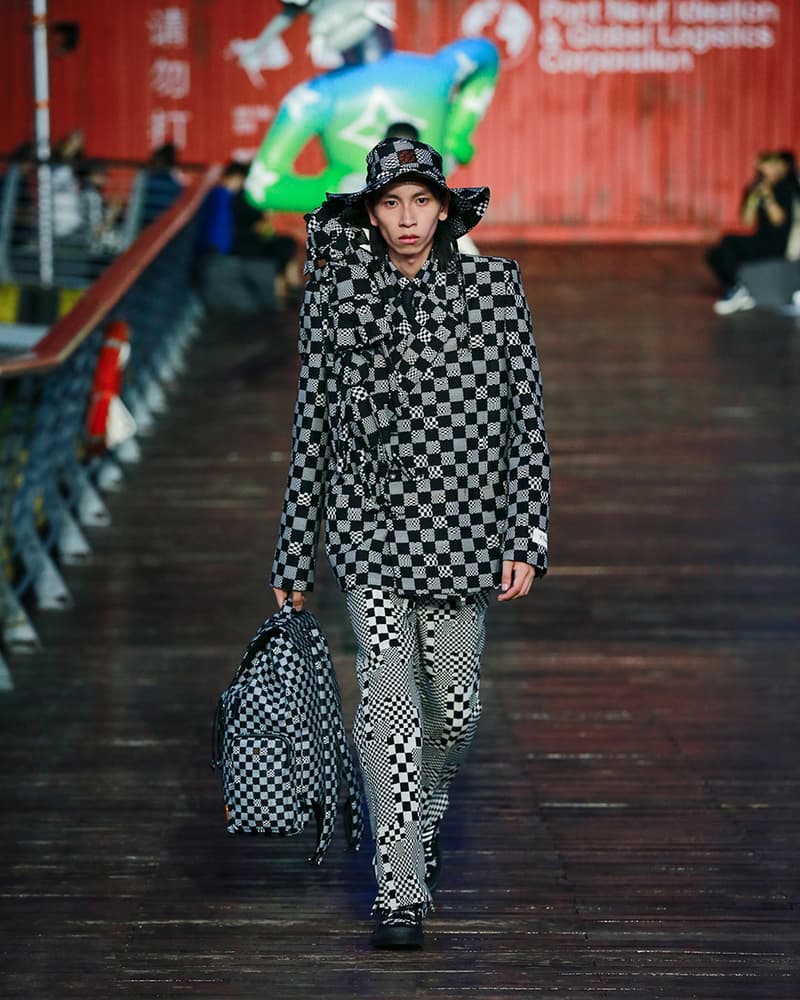 49 of 53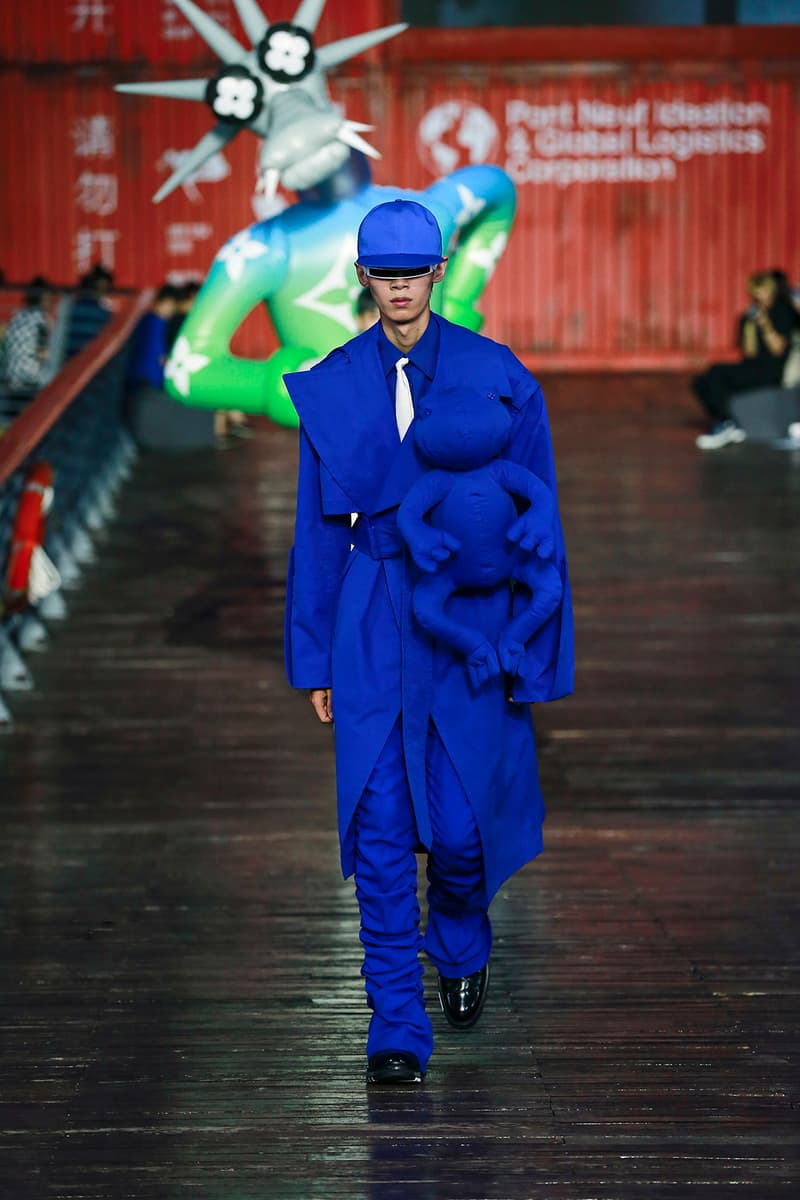 50 of 53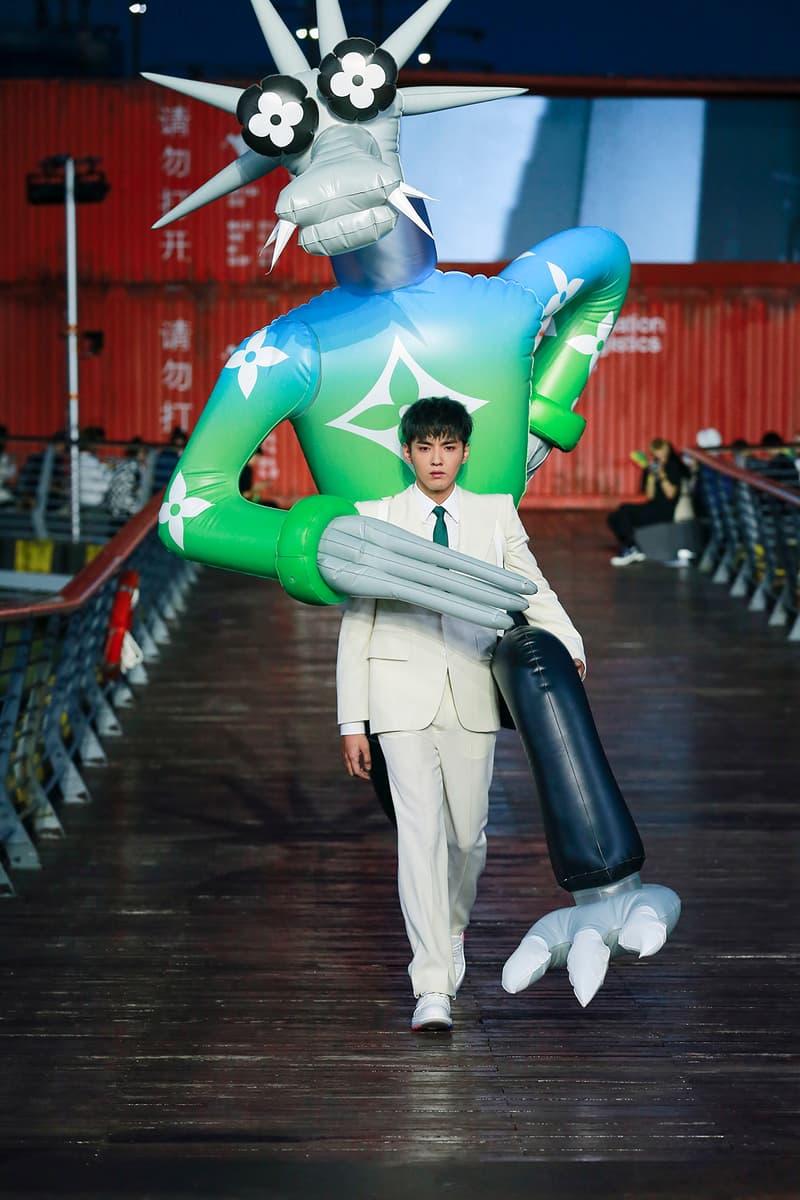 51 of 53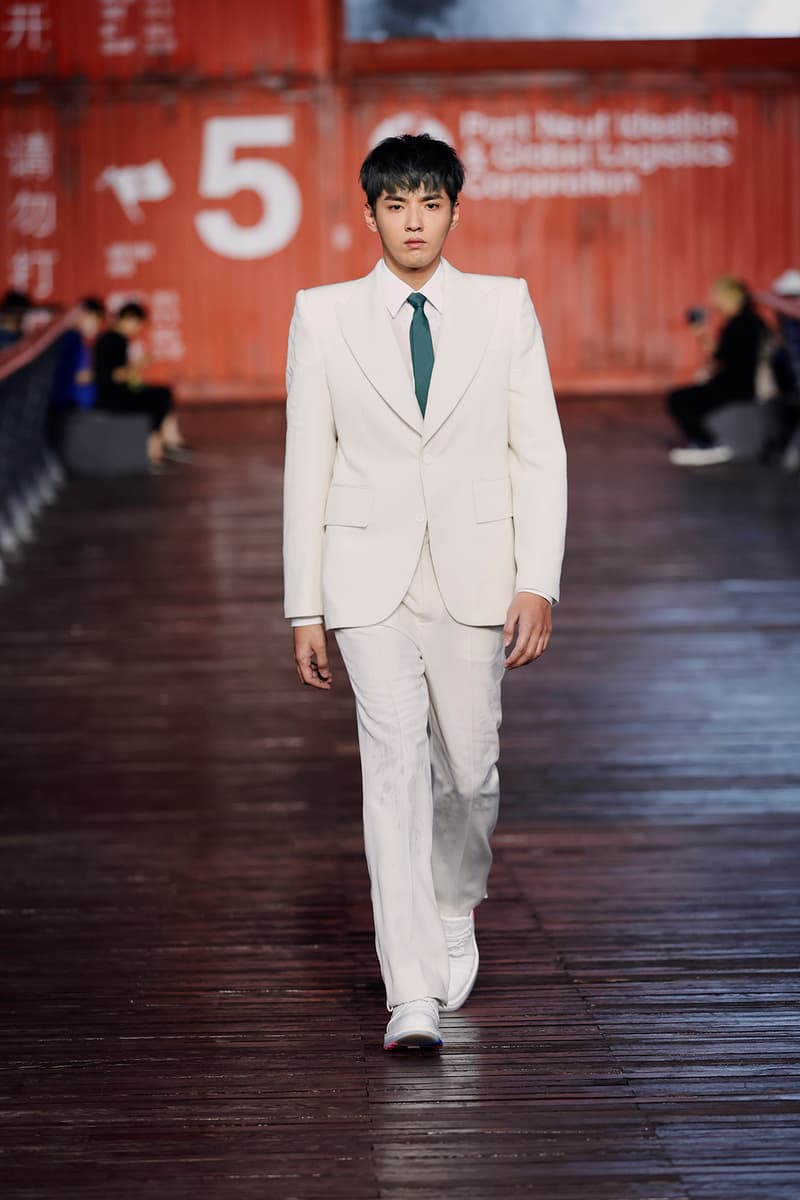 52 of 53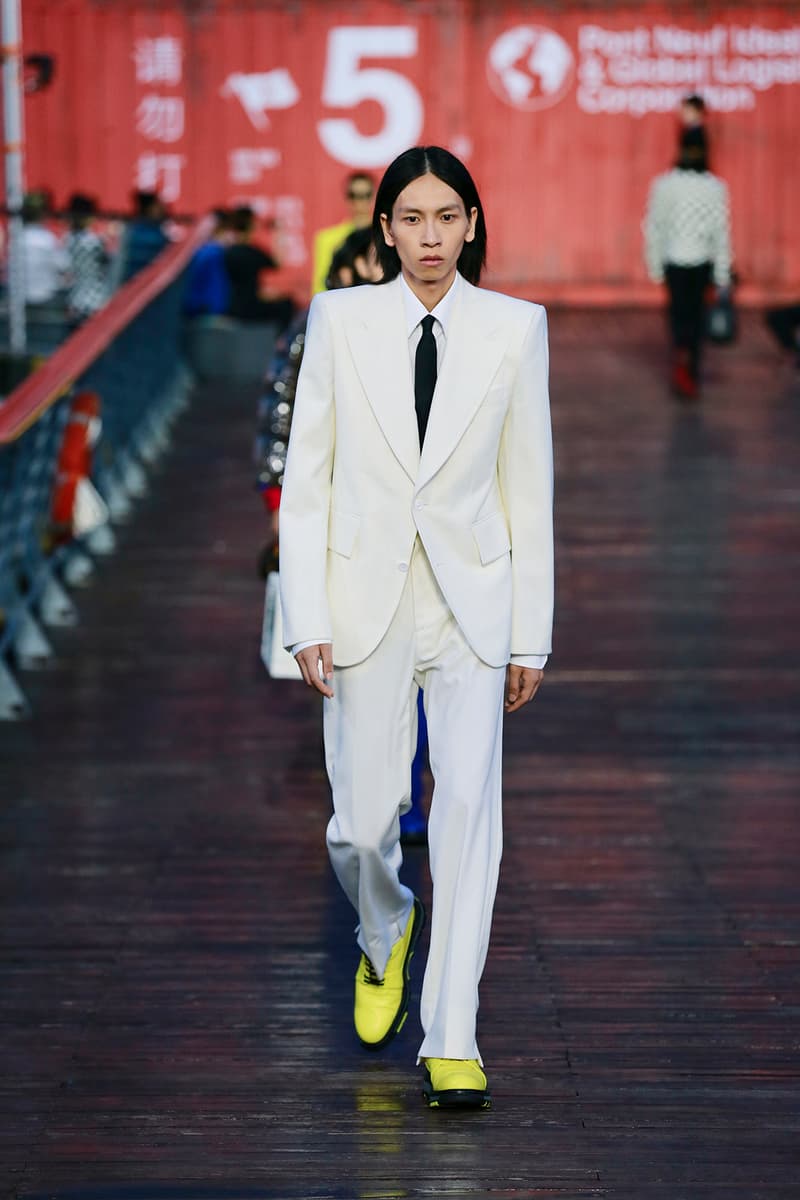 53 of 53
Fashion
Louis Vuitton's SS21 Menswear Collection Explores Recycling, Literally and Figuratively
Presented outdoors at the port of Shanghai.
Louis Vuitton's SS21 Menswear Collection Explores Recycling, Literally and Figuratively
Presented outdoors at the port of Shanghai.
Louis Vuitton unveiled its Spring/Summer 2021 menswear collection on a dock located at the port of Shanghai. Outfitted with LV-branded shipping containers, the location became an unexpected yet pandemic-appropriate outdoor venue for the runway show.
Perhaps more notable than the collection's unorthodox location was its theme. Interpreting the practice of upcycling in both a literal and figurative manner, the new season includes 25 pieces constructed from recycled overstock material (indicated by a green arrow label) and 25 pieces reissued from previous collections. The result is a boldly colored range of slim suiting, boxy outerwear and leather accessories adorned with playful animal characters, many of which are also applied as 3-D, stuffed animal-like embellishments to coats, jackets and sweaters.
A nearly three-page-long manifesto on the collection, written by Virgil Abloh, touches on the current cultural climate surrounding racism and inclusivity (Abloh was recently criticized for his response to protests that took place following George Floyd's death), and specifies his own intent to amplify BIPOC voices in fashion:
"Within my practice, I contribute to a Black canon of culture and art and its preservation. This is why, to preserve my own output, I record it at length. I consider the Spring of 2020 to be a turning point in my tenure at Louis Vuitton. Now, my first four seasons collapse into one chapter to be recorded for the future upcycling of ideas and ethea…As we collectively resurge, consider this my manifesto: as a presence of colour within the fashion establishment, I commit to inclusivity, unity, diversity, and individuality. I will continue to employ diverse candidates, financially support BIPOC and LGBTQ+ causes, shed light on businesses owned by BIPOC and LGBTQ+ individuals, work on public-facing initiatives that showcase BIPOC and LGBTQ+ role models, and assist organisations that promote more inclusive workforces."
Take a look at Louis Vuitton's SS21 menswear collection above.
Share this article