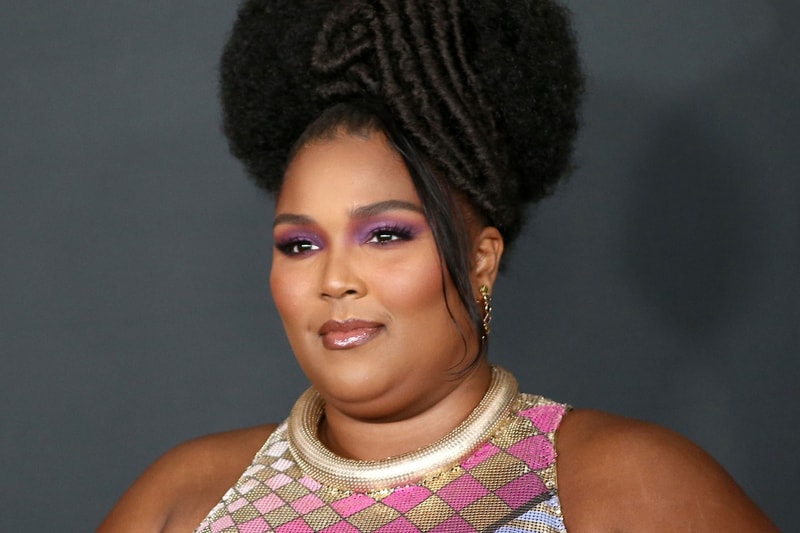 Music
Lizzo Discusses New Music, Politics and "Body-Normativity" in 'Vogue'
The singer stars on the magazine's October issue cover.
Lizzo Discusses New Music, Politics and "Body-Normativity" in 'Vogue'
The singer stars on the magazine's October issue cover.
Lizzo is Vogue's latest cover star, fronting the October issue in a bright red Valentino gown. In an accompanying interview with Claudia Rankine, the singer speaks about her upcoming music, as well as the Black Lives Matter movement, the upcoming election and why she rejects the label "body positive."
Just last year, Lizzo moved out of her one-bedroom apartment into a house with its own recording studio. She jokes that before moving, she thought she needed "at least two and a half white boys to make a song." Now, she is working on engineering, producing and performing a new album from the comfort of her own home. "I gotta finish the songs. It's gonna be good, though…It's gonna be motherfucking good," she tells Rakine.
The star also discusses the Black Lives Matter movement and her experience as a Black woman in America. "My dad taught me very early on about what being Black in this country is. When I learned about Emmett Till, I was so young. And I have never forgotten his face," she said, referencing the brutal lynching of 14-year-old Till, a Black boy, in 1955. After 12-year-old Tamir Rice was shot and killed by police in 2014, Lizzo wrote "My Skin," a reflection on the artist's struggle to wholly accept herself ("I woke up in this, I woke up in this / In my skin / I can't wash it away, so you can't take it from me / My brown skin," she sings). Lizzo also encourages people to vote, adding that she hopes the upcoming presidential election will lead to legislative change, "not a temporary fix to a deep-rooted, systemic issue."
Though body positivity is central to Lizzo's message, she points out that, in some respects, the term has become a commercialized buzzword:
"Now, you look at the hashtag 'body positive,' and you see smaller-framed girls, curvier girls…I'm glad that this conversation is being included in the mainstream narrative. What I don't like is how the people that this term was created for are not benefiting from it. Girls with back fat, girls with bellies that hang, girls with thighs that aren't separated, that overlap. Girls with stretch marks. You know, girls who are in the 18-plus club."
"I think it's lazy for me to just say I'm body positive at this point," she adds.  "It's easy. I would like to be body-normative. I want to normalize my body…being fat is normal."
Head to the Vogue website to check out Lizzo's full cover shoot and interview.
---
Share this article