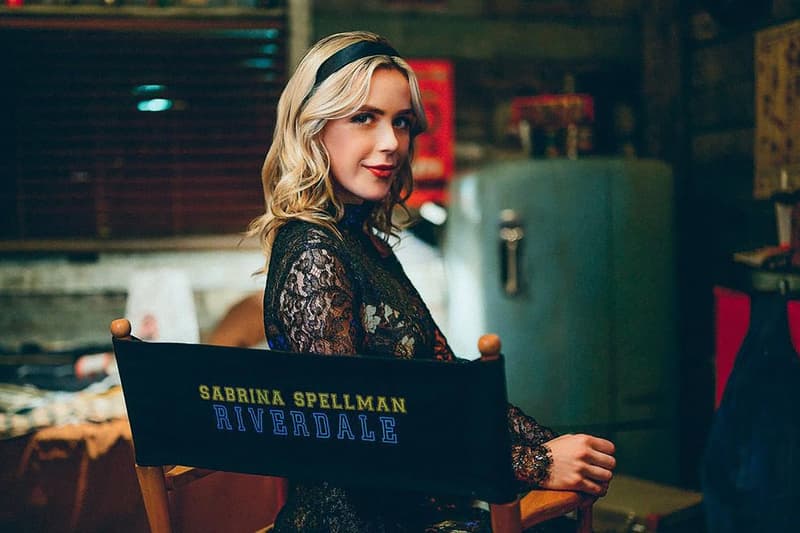 Film & TV
Sabrina Spellman Is Crossing Over to 'Riverdale'
Greendale's most powerful witch is resurrected.
Sabrina Spellman Is Crossing Over to 'Riverdale'
Greendale's most powerful witch is resurrected.
Chilling Adventures of Sabrina officially wrapped up last year, having only lasted for four seasons on Netflix. However, according to Entertainment Weekly, Kiernan Shipka is set to reprise her role as Sabrina Spellman in Riverdale.
Editor's Note: This article contains spoilers for Chilling Adventures of Sabrina.
"We've been talking about having Sabrina visit Riverdale since Season 1, so it's thrilling that this is finally happening, as part of our Riverdale special event," Riverdale's showrunner Roberto Aguirre-Sacasa shared in a statement. "It's also perfect that she shows up to help Cheryl Blossom (Madelaine Petsch) during her hour of greatest need. Everyone on set lost their minds — I think fans will, too. It's really fun and special."
Sabrina will appear in the fourth episode of Riverdale Season 6. Titled "The Witching Hour(s)," the episode follows Cheryl performing a dangerous spell "that may mean the difference between life and death for a beloved member of the Blossom family," as per a logline description of the episode. Thankfully, with Sabrina visiting town, Cheryl will work side by side with Greendale's most powerful Spellman.
Fans might be wondering how this crossover is happening due to the fact that Sabrina died in the finale. Chilling Adventures of Sabrina and Riverdale might have different timelines, or Sabrina might have been able to come back from the dead.
While there are countless theories circulating, this crossover has been a long time coming and fans can't wait to see Sabrina and Cheryl in action next season. Riverdale Season 6 will premiere on November 16 on The CW.
Share this article