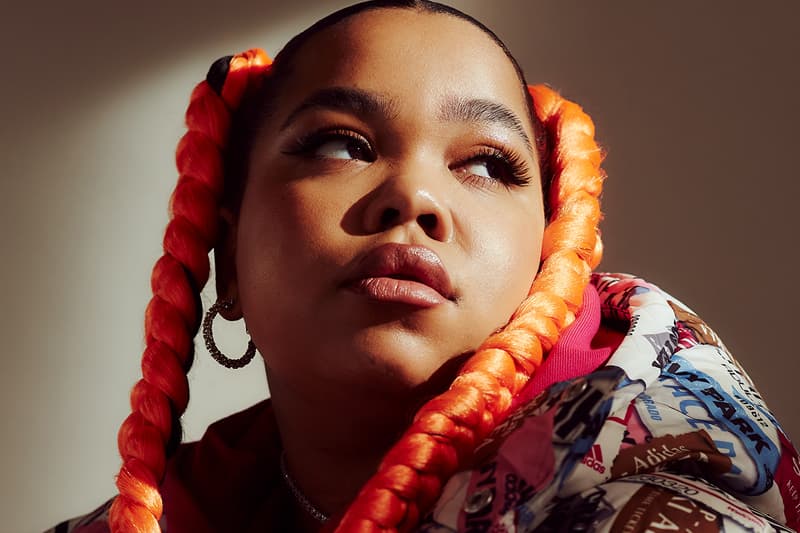 Music
Zoe Wees on Dreaming Big and Performing Her First Concert With DHL FAST-TRACK
Hailing from Hamburg, the emerging singer-songwriter is one to watch.
Zoe Wees on Dreaming Big and Performing Her First Concert With DHL FAST-TRACK
Hailing from Hamburg, the emerging singer-songwriter is one to watch.
Zoe Wees, the Hamburg singer-songwriter behind the chart-topping song "Control," is an artist with great ambitions. At 19 years old, she has become one of music's most exciting new talents, with her tracks, including the emotional pop anthem "Girls Like Us" and her latest single "That's How It Goes" featuring 6LACK, amassing millions of streams across platforms.
In July, Wees stepped up to her biggest career milestone yet as she performed her first-ever headline concert powered by DHL FAST-TRACK, a music program supporting emerging artists by connecting them with fans around the world. Staged at Kampnagel in Hamburg, one of Europe's largest venues for the performing arts, Wees' debut show was broadcasted to global audiences for free. To commemorate this special moment, the performance was cut to vinyl at the Abbey Road Studios in London, with DHL fast-tracking deliveries of the limited-edition copies to a few lucky fans.
Here, HYPEBAE speaks to Wees about what she enjoyed most about her DHL FAST-TRACK experience, her goals as an artist, as well as her upcoming projects.
Did you grow up surrounded by music? What inspired you to become a singer-songwriter?
I actually didn't grow up with music. My mom never really listened to music. I just kind of got myself into music — I've always loved writing words on a paper, making music and listening to different sounds, so it has always been my thing.
You're someone who does not shy away from being honest and vulnerable in your music. How does music help you heal?
I've always love being honest in my songs. I feel like every time when I give people what they really want to hear, which is the really honest stuff, the more honesty I get back. This is so important for me — to be authentic and talk about my life and my struggles, to help other people and inspire them if they struggle with the exact same things, and to help them get out of it.
How does growing up in Hamburg influence you as an artist?
Growing up in Hamburg didn't really inspire me as an artist, but it still kind of made me who I am today. I feel like [the city] just helped me realize that I want to be an international artist and see more of this world than just Hamburg. That's what inspired me about the DHL FAST-TRACK programme. It's all about helping artist connect with their fans around the world.
Speaking of that, you're recently selected as the first featured artist for DHL FAST-TRACK and performed your first headline concert as part of the program at Kampnagel, the biggest independent venue in your hometown. How did it feel to finally be performing? And how has the initiative helped you on your musical journey?
It feels so good to finally be performing, because I had always wanted to know how it feels to actually stand on a stage and to play live. It was so nice to experience that and be able to do it with DHL FAST-TRACK.
I feel like the DHL FAST-TRACK program has really helped me get my music out, because before my streaming concert, I hadn't really played live — and it was a great experience. I learned what I like when I'm playing live, how people react to the songs that I haven't released yet, and also what I don't like when I'm playing live and what I have to change. [Playing the show] made me feel good and it helped me get better in what I do. I finally had the chance to present myself as a performing artist on stage.
The concert was cut to vinyl at London's Abbey Road Studios, with limited copies delivered to some lucky fans by DHL. We knew that you surprised the artist behind the vinyl artwork by delivering a copy to her. How did it feel to connect with your fans?
It felt so good to connect with my fans, and especially with the artist. She was so kind and cute, and she's really got talent. She actually drew the cover artwork we used for the DHL FAST-TRACK limited-edition vinyl. She's just so good, and I was so happy to get the chance to meet her and see the person behind that artwork.
You're about to go on your first European Tour. Are you excited to get on the road?
I'm so excited to get on the road. Now that I know how it feels to play in front of people, I'm even more excited. It's going to be so cool.
What advice would you give other young Black women starting out in the music industry?
Just be yourself and never change, especially not for people you don't know and you've never seen before. Never ever change. Always be true to who you are.
---
Stay tuned for the announcement of the next artist featured in the DHL FAST-TRACK program. Watch the performances and participate in competitions for a chance to win limited-edition prizes.
Share this article