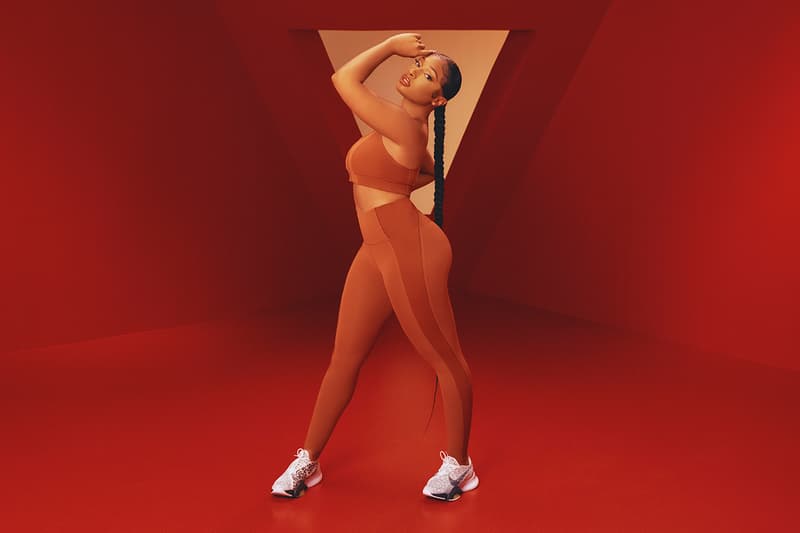 Culture
Nike Empowers Women With Major Partnerships
With stars like Megan Thee Stallion, the brand inspires women to be confident and creative.
Nike Empowers Women With Major Partnerships
With stars like Megan Thee Stallion, the brand inspires women to be confident and creative.
Continuing to stay relevant in fresh ways, Nike is partnering up with some of the most influential women in the world, including Megan Thee Stallion, to celebrate and empower female athletes.
The Houston rapper and recent college graduate was first featured in Nike's "New Hotties" campaign in September, showing off how she keeps in shape on "The Hottie Handbook," which are workouts available on Nike Training Club.
"I like the fact that Hotties get to see me go through my struggle," she told Nike at the time. "It's realistic for you to want to give up. It's realistic for you to not want to eat this today. It's just really about discipline."
Megan is big on body positivity, which to her means being the best version of herself. "I love my body, first of all," she added. "That's number one. I'm curvy, I'm thick, I'm tall. But I definitely want to make sure I'm keeping myself healthy, mentally and physically."
In addition to Megan, Nike's recent partnerships include Rosalía, Peloton instructor Tunde Oyeneyin, hip-hop dancer Da-Ting and star choreographer Parris Goebel, who announced her deal with the brand on Tuesday.
Goebel's union with Nike is very special to her because of what the brand represents. "Nike has always been so great at celebrating women athletes and women in general," she exclusively told HYPEBAE. "I even saw an amazing commercial on motherhood with pregnant women working out. I don't think there's enough celebration of how strong women are, so this collaboration is just so exciting to me."
Speaking out on important issues like the Black Lives Matter movement and constantly staying true to its "Just Do It" slogan, Nike has become more than just a footwear manufacturing company since it was first founded in 1964.
Head to Nike's website to learn more about its global community of partners and how they are redefining sport together.
Share this article