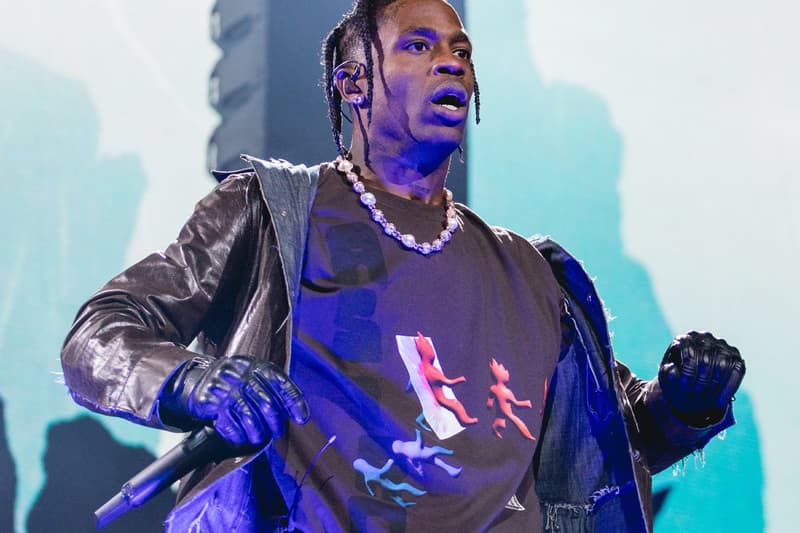 Culture
UPDATE: 2 Security Guards File Lawsuit Against Travis Scott Over Astroworld Festival
Claiming little instruction was given prior to the tragic event.
UPDATE: 2 Security Guards File Lawsuit Against Travis Scott Over Astroworld Festival
Claiming little instruction was given prior to the tragic event.
UPDATE (November 23, 2021): Two security guards who were at Travis Scott's controversial Astroworld Festival have filed a lawsuit against the rapper.
The individuals, named Samuel and Jackson Bush, worked at the festival under security company AJ Melino & Associates on Friday, November 5, as reported by Rolling Stone. According to the filing, Samuel broke his hand and back while Jackson injured his shoulder. The document names 28 people and companies including Travis Scott and Cactus Jack.
According to the paperwork, AJ Melino & Associates didn't provide training prior to the event, and failed to do any background checks. Overall, the guards were given little instruction. "For the most part, they told us where to stand, not to let people run in, and to be safe and not to put our hands on anybody," Jackson said at a press conference.
The news comes after around 140 lawsuits were filed since the incident.
---
UPDATE (November 18, 2021): Travis Scott, Drake, Live Nation, Apple Music, NRG Stadium and more are facing a $2 billion USD lawsuit in the wake of the recent Astroworld Festival.
According to the New York Post, a Texas attorney, representing 282 victims, filed the lawsuit on November 18. "The defendants stood to make an exorbitant amount of money off this event, and they still chose to cut corners, cut costs, and put attendees at risk," San Antonio-based attorney Thomas Henry stated. "My clients want to ensure the defendants are held responsible for their actions, and they want to send the message to all performers, event organizers, and promoters that what happened at Astroworld cannot happen again."
Around 140 lawsuits have been filed since the tragic incident, as per CNN. Scott's spokesperson shared that he is "actively exploring routes of connection" with the victims' families.
---
ORIGINAL STORY (November 7, 2021): Travis Scott is being sued over his recent Astroworld Festival, which resulted in eight casualties after a crowd surge. Marking the first lawsuit from the fatal incident, the filing also names Drake alongside Live Nation and NRG Stadium.
The complaint obtained by Daily Mail claims that the two rappers "incited the crowd" and left a festival attendee "severely injured" with eight people dead. Filed by 23-year-old Kristian Paredes, the document accuses the musicians of negligence. According to the paper, Drake "came on stage alongside Travis Scott and helped incite the crowd," and continued his performance with Travis Scott "as the crowd became out of control" and "while the crowd mayhem continued."
As a result, Paredes is seeking more than $1 million USD for his injuries and medical expenses.
"The crowd became chaotic and a stampede began leaving eight dead and dozens including Kristian Paredes severely injured… Many begged security guards hired by Live Nation Entertainment for help, but were ignored," the document states.
Following the incident, Travis Scott addressed the situation on Instagram Story in a black-and-white video. His girlfriend Kylie Jenner, who was also at the show, has been receiving criticism for uploading videos from the night.
Share this article