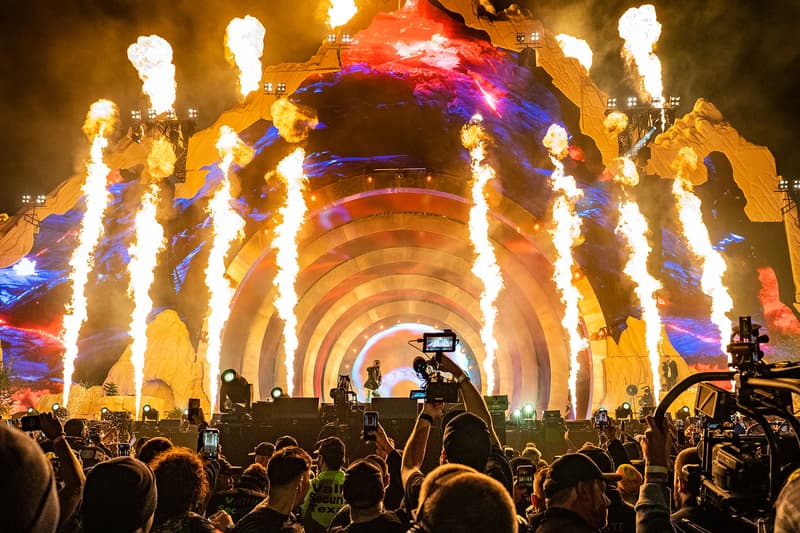 Culture
At Least 8 Confirmed Casualties at Travis Scott's Astroworld Festival
The rest of the sold-out event is now canceled.
At Least 8 Confirmed Casualties at Travis Scott's Astroworld Festival
The rest of the sold-out event is now canceled.
At least eight people have died at Travis Scott's Astroworld Festival in Houston, Texas on Friday, after a crowd surge during the rapper's set that also featured Drake.
According to CNN, the victims were 14, 16, two were 21, two were 23 and one was 27 years old, with the age of one of the victims unknown. In addition, at least 25 people were sent to the hospital while 13 remained hospitalized due to their injuries. "There are a lot of unanswered questions. Over the next several days, several weeks, could be even longer, we'll take an in-depth look at everything that took place, why it took place, what steps we can do moving forward to mitigate an incident of this kind from taking place," Houston Mayor Sylvester Turner said at a news conference.
After the event, witnesses who were at Astroworld took to social media to share their experiences. One individual who goes by Seanna wrote a detailed description on Instagram, stating that the performances continued despite the audience screaming for help. "More people began to scream for help, some began to collapse. The music continued… We were not heard. There was nowhere to go."
Following the tragedy, Travis Scott took to Twitter to issue a statement. "I'm absolutely devastated by what took place last night. My prayers go out to the families and all those impacted by what happened at Astroworld Festival," he wrote. "Houston PD has my total support as they continue to look into the tragic loss of life."
— TRAVIS SCOTT (@trvisXX) November 6, 2021
Taking place at NRG Park, Astroworld Festival recorded around 50,000 attendees with tickets sold out ahead of the event. The musician reportedly paused his set multiple times after seeing an ambulance in the crowd. "Once (Scott) started, all hell broke loose. All of what is to be 50,000 people ran to the front, compressing everyone together with the little air available," a 23-year-old attendee told CNN.
The police are currently investigating the cause of the deaths. Authorities have confirmed that during the concert, there were incidents of "needle spiking," which involves people being injected with unknown substances. One of the security guards revealed that he felt a prick on his neck before passing out that night.
This is a developing story. Our thoughts go out to all of those affected by this tragedy.
Share this article