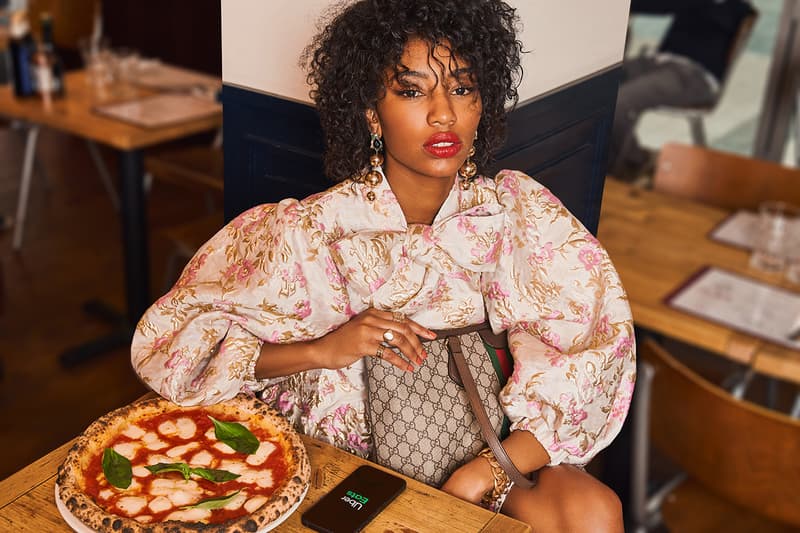 Uber Eats Is Delivering Takeout in Gucci Bags
Here's how you can get one.
In honor of House of Gucci hitting theaters, Uber Eats and London Italian restaurant Zia Lucia have teamed up and swapped paper delivery bags for a Gucci bag for one day only.
Those interested in receiving the classic designer bag worth £975 GBP (approximately $1,304 USD) can simply order from any Zia Lucia location using the Uber Eats app on Friday for a chance to win one of five surprise and delight deliveries. Recipients will be chosen at random.
Uber Eats and Zia Lucia's main reason for collaborating is to give customers an unforgettable experience. "We wanted to treat our customers to something special, and what better upgrade to your Uber Eats delivery than replacing our regular paper bags with a timeless designer classic," said Sunjiv Shah, General Manager at Uber Eats, in a press release.
"We're excited to be partnering with Uber Eats to offer a fashionable surprise to our customers," added Claudio Vescovo, co-founder of Zia Lucia. "Italians are globally renowned for their food and fashion, so why not combine the two to create a special moment for our loyal customers."
Make sure to catch House of Gucci in theaters on November 24.
Share this article